If you read my last post then you probably won't be surprised by this lovely treat! I have been concentrating on using up all of the delicious figs off my fig tree. Sweet Figs naturally pair with creamy, salty goat cheese.
The flaky texture of the phyllo pastry adds the final element that makes this appetizer a perfect sweet/salty treat! Make sure you keep a damp cloth close by to prevent the phyllo from drying out.
However, it takes very little time to assemble this pastry so you shouldn't have problems. I add honey to my goat cheese and mix. Then when I'm done butter basting my phyllo sheets, all I have to do is spread on the goat cheese and place my sliced figs.
I also dab more butter on the top of the pastry and sprinkle with a pinch of sea salt.
Yummo!
Easy Homemade Bagels Recipe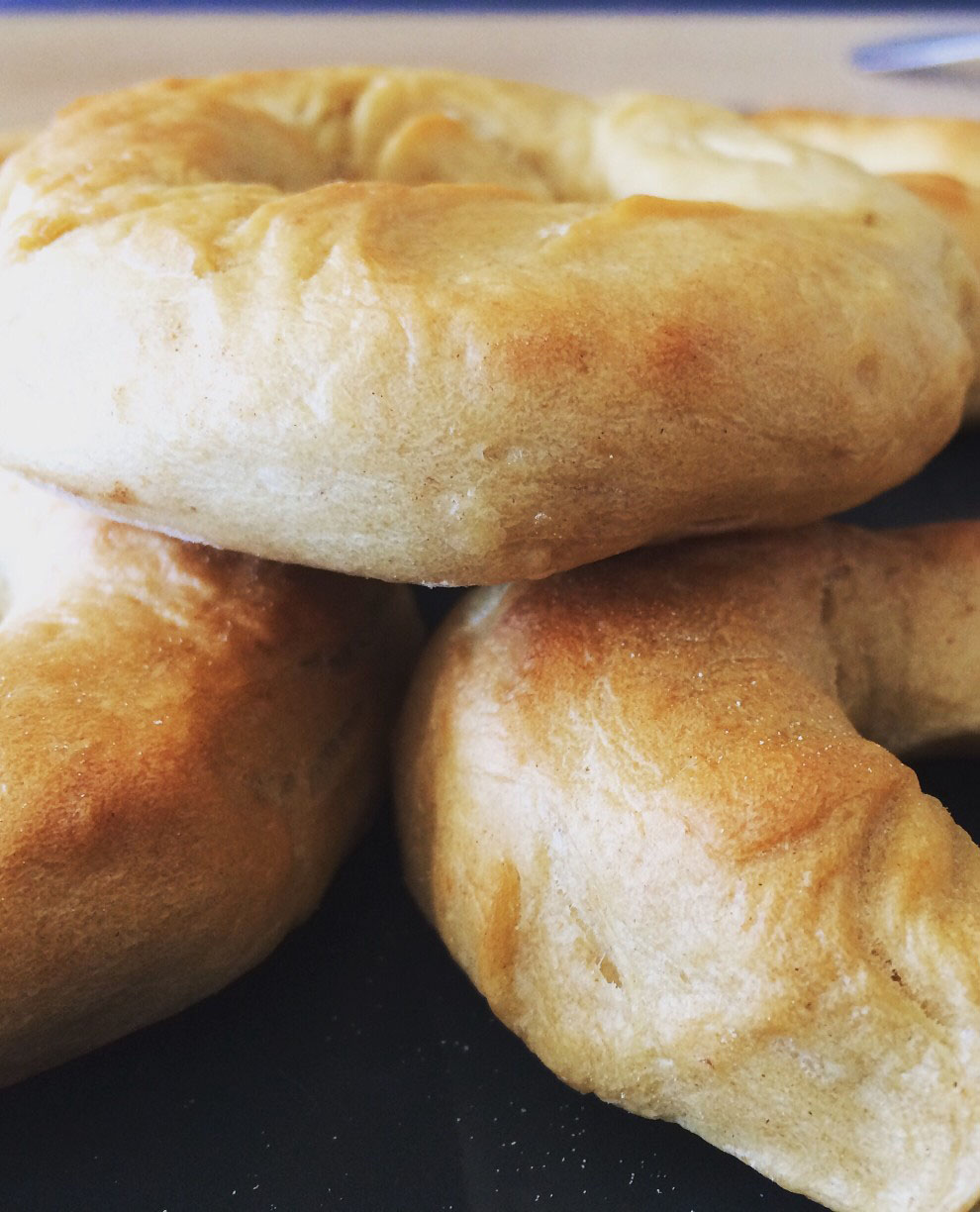 Ingredients
1½ cup warm water
1 tablespoon yeast
3 tablespoons sugar
1 tablespoon salt
4½ cups flour
1 tablespoon garlic powder, onion powder etc. [optional]
Instructions
Preheat oven to 375 degrees.
Sprinkle yeast on top of warm water. Add sugar and let sit for a few minutes. Stir in salt (and garlic powder options).
Add flour one cup at a time. Knead for 10 minutes (I use my standing mixing, using the kneading paddle). Place dough in a buttered bowl (turn over so that is buttered on top and bottom).
Let rise covered for 30 minutes. Separate dough into 6-12 balls. Shape bagels.
Cover and let rise for 30 minutes. Place in 5 inches of boiling water (about 4-5 bagels at a time).
Simmer for ½ -1 minute on each side.
Bake for 30 minutes or until golden brown, on a greased cookie sheet.
We are sorry that this post was not useful for you!
Help us improve this post!
Tell us your thoughts in details, we welcome every feedback we can get.