We make a lot of smoothies in our family! But…everyone likes different mixes and blends.
So, I like to puree large batches of individual fruits and freeze them in ice cube trays. Not only is the texture of the smoothie much better when I use pureed fruit cubes, but it saves me a ton of time.
Another great time-saving tip is freezing leftover smoothie batches. Every time I whip up a large batch, I pour the leftovers into an ice cube tray and stick them in the freezer.
Next time you want a smoothie all you have to do is set the cubes out on the counter for a minute to defrost and then toss them in the blender. Perfect time-saving tip for mornings!
Fruit Smoothie Ice Cubes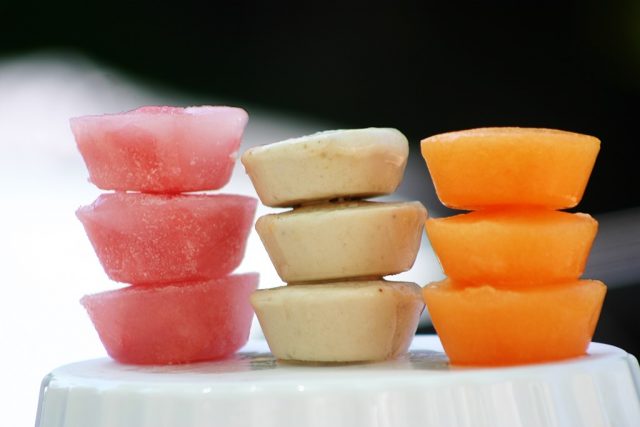 Enjoy this healthy and highly refreshing cold smoothie.
Ingredients
1 banana
5 strawberries
1 peach
1 tablespoon honey
½ cup Almond Milk
a bit of ice.
Instructions
Blend all ingredients until smooth.


We are sorry that this post was not useful for you!
Help us improve this post!
Tell us your thoughts in details, we welcome every feedback we can get.