If you are a loyal whiskey drinker, Jim Beam will be at the top of your list but what exquisite whiskey can be used as substitutes? Jim Beam is an essential bourbon to have around the house especially during the holidays. It can be a bit tough for whiskey lovers to find a replacement especially once they find what they like.
When drinking whiskey, there are a couple of things people tend to look out for and the one topping the list is the neat quality taste which is also why lots of people love Jim Beam. But do you know other whiskeys taste just like Jim Beam and some even consider them more amazing and worth trying
There is a whole world of amazing whiskey out there and even if you have limited your taste to one, you are sure to find one that can match up to that one. From cocktail-friendly spirits to smooth spicy flavors, there is always a whiskey bourbon that can match your taste.
Jim Beam is known to be on the top list of luxurious whiskey but since there are plenty of classics to store your shelves with then you shouldn't limit yourself to Jim Beam Alone. So, here are some Jim Beam substitutes to try today and they are perfect for cooking as well.
What To Know About Whisky
Whisky is a distilled drink that is made from fermented mesh grain. There are so many blends of whiskey all over the world however everyone has their favorites. Various grains like barley, rye, corn, and wheat are used in the production of whisky which why is each comes with its distinct taste.
Whiskey does not age in its bottle, unlike wine, so its maturity will be by the time it spends from distillation to bottling. The world of whiskey is a pretty large one and where it comes from can be traced to Scotland, and its producing areas also include Campbeltown, the Lowlands, and the Highlands.
Malt and grain are essentially the two types of whiskey but it's made from all types of grain. There is no specific way to drink whiskey, you can simply enjoy it in the comfort of your home or on occasions. Just don't stick to one brand of whiskey, experimenting with different cocktails and whiskeys can be fun.
5 Jim Beam Substitutes For Cooking
What kind of bourbon is good for cooking? Whiskey has a way of adding a flavor to a recipe whether you want something sweet or spicy. While Jim Beam is an amazing whiskey to use for cooking, it can be a bit pricey and on days you can't get your hands on a bottle, here are 5 ideal Jim Beam substitutes for cooking.
1. Brandy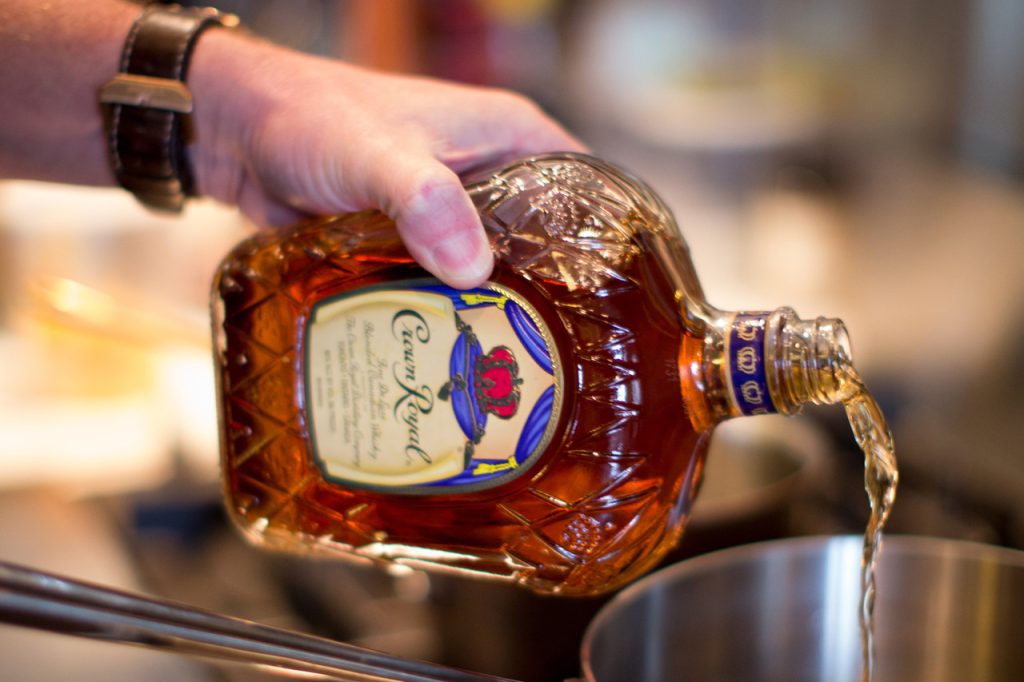 Unlike gin or whiskey, the brand has a sweet calm flavor since it's a wine that has simply aged in oak barrels and that makes it perfect for cooking. There are various types of brandy you can go for and just like Jim Beam it can be smooth as well.
Courvoisier is the perfect type of brandy for cooking and it has less caramel flavor than bourbon. Brandy is common in countries that make wine. For each tablespoon of Jim Beam, you should use the same amount of brand.
Common dishes that use brandy:
Homemade gravy
Figgy pudding
Classic crêpes Suzette
Homemade mince pies
Chestnut stuffed pork roast.
2. Wild Turkey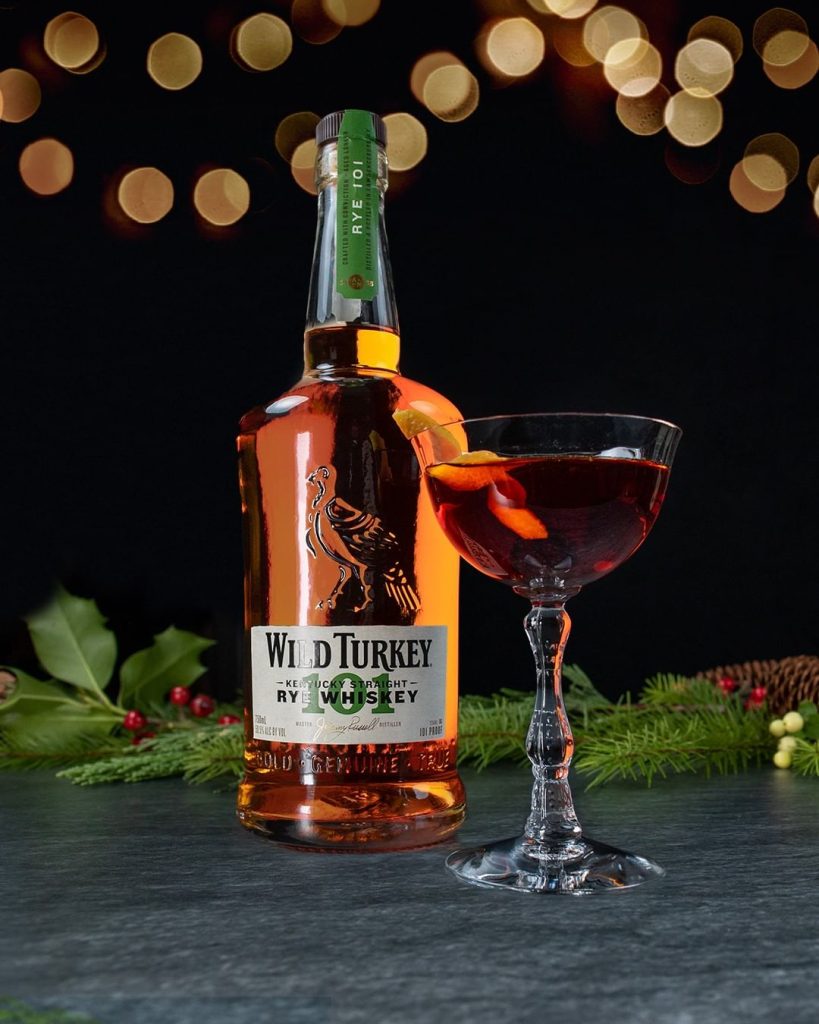 If you are looking for another bourbon that tastes just like Jim Beam in your cooking, then Wild Turkey is one to try. The wild turkey is the perfect whisky when it comes to cooking and baking.
It is a brand of Kentucky straight bourbon drink and it is another top-shelf bourbon from master distillers so you will not only enjoy drinking but for cooking as well.
3. Rum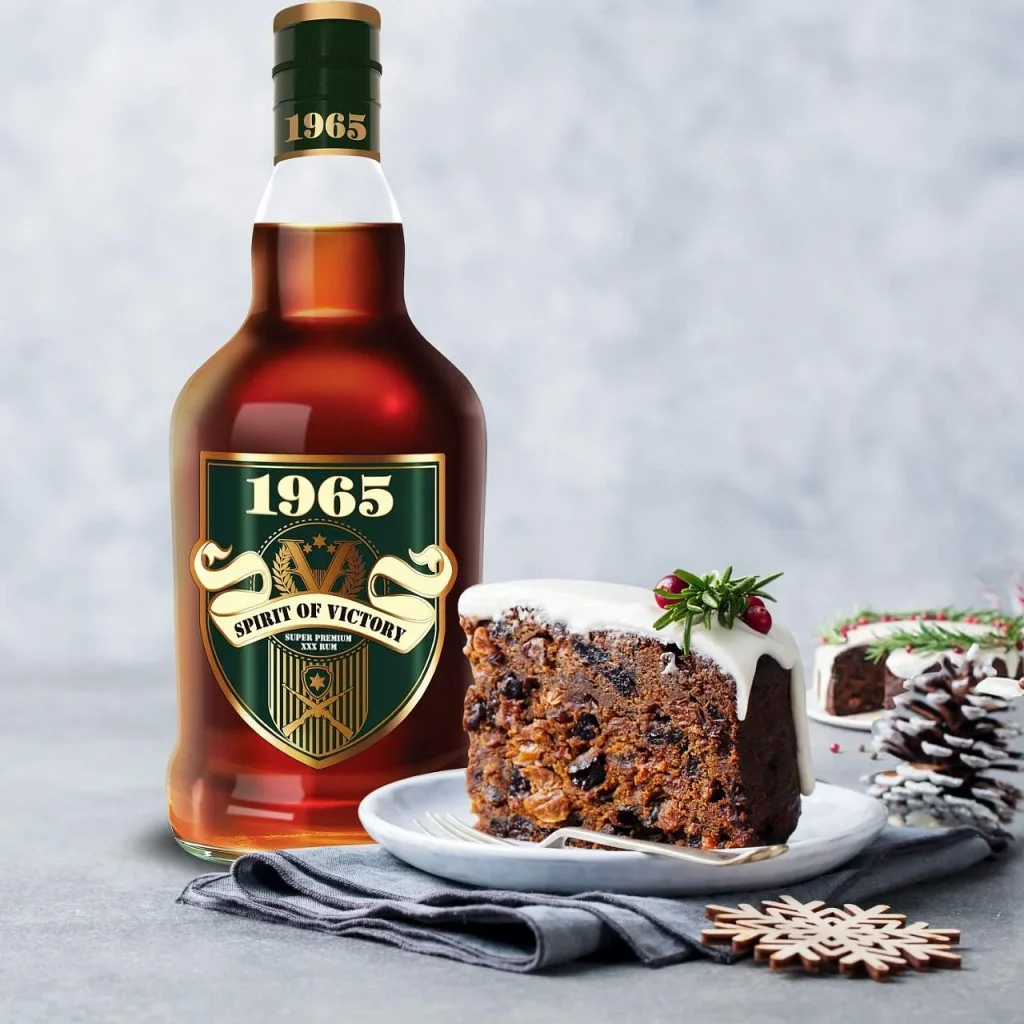 Rum has a distinct taste that is very similar to Jim Beam. For cooking, regular rum will do just as great as any bourbon. Although rum has a hint of spice and molasses which can't be found in bourbon and makes it suited for most recipes. It is perfect for marinating meat or used in desserts too.
Common dishes that use rum:
Date, banana and rum loaf
Cakes
Maple rum sweet potato cornbread
Raisin rice pudding
Sizzling spare ribs with BBQ sauce
4. Heaven Hill
Heaven hill is another fine whiskey you can use in cooking and baking. This has a similar taste to Jim Beam hence it's a perfect substitute. Heaven hill is a regular Kentucky straight bourbon whiskey and it's an old-fashioned whisky that works in all kinds of dishes. Simply substitute this for any recipe that calls for Jim Beam.
5. Cognac
If you are looking for something pretty similar to Jim Beam but different at the same time then you should try cognac. Cognac is a type of brandy and it pairs nicely with Jim Beam in cocktails and can be substituted for it in cooking too. This type of whisky comes from a special blend of grapes and it works perfectly in chocolate desserts.
Common dishes that use cognac:
Savory dishes
Cognac shrimps
Cast iron skillet chicken with cognac sauce.
10 Jim Bean Substitutes To Try Today
To fully understand the meaning of whiskey, you need to have a taste of certain drinks.
Many sophisticated drinkers always have a bottle of whiskey in their cart. Jim Beam will always be a favorite drink of many but on days, you can get your hands on a bottle, here are other substitutes that give you the same feel and smoothness.
1. Woodford Reserve Bourbon Whisky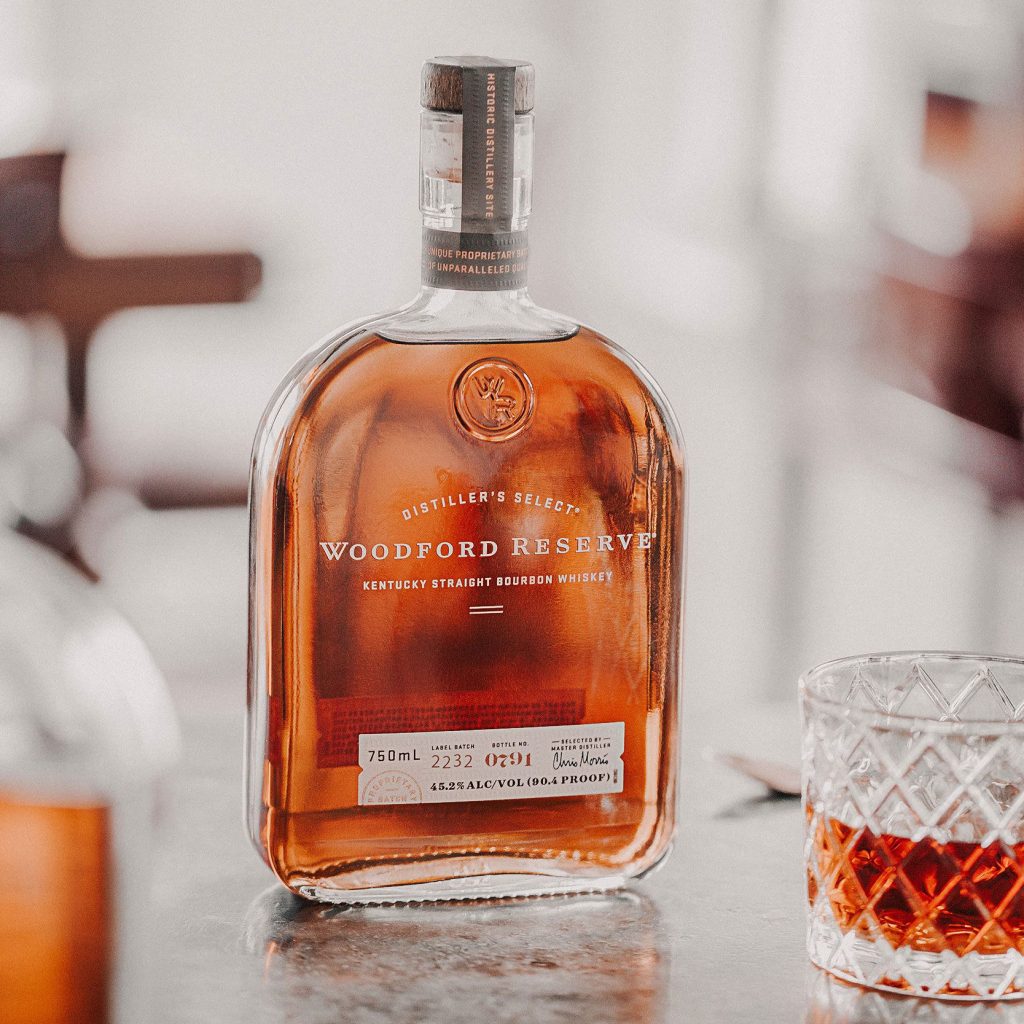 This is regarded as the official bourbon of the Kentucky Derby and it may be young compared to some whisky but it's just as smooth as Jim Beam. Woodford Reserve is best known for its flagship bottle and the rich cocoa and toffee flavor.
This was officially founded in 1996 and seems younger than some quality whiskey, but this hasn't limited its quality and there are quite a lot of reasons to add this to your whisky collection. However, this also happens to be Kentucky's oldest and smallest distillery.
2. Auchentoshan American Oak, Scotch Whisky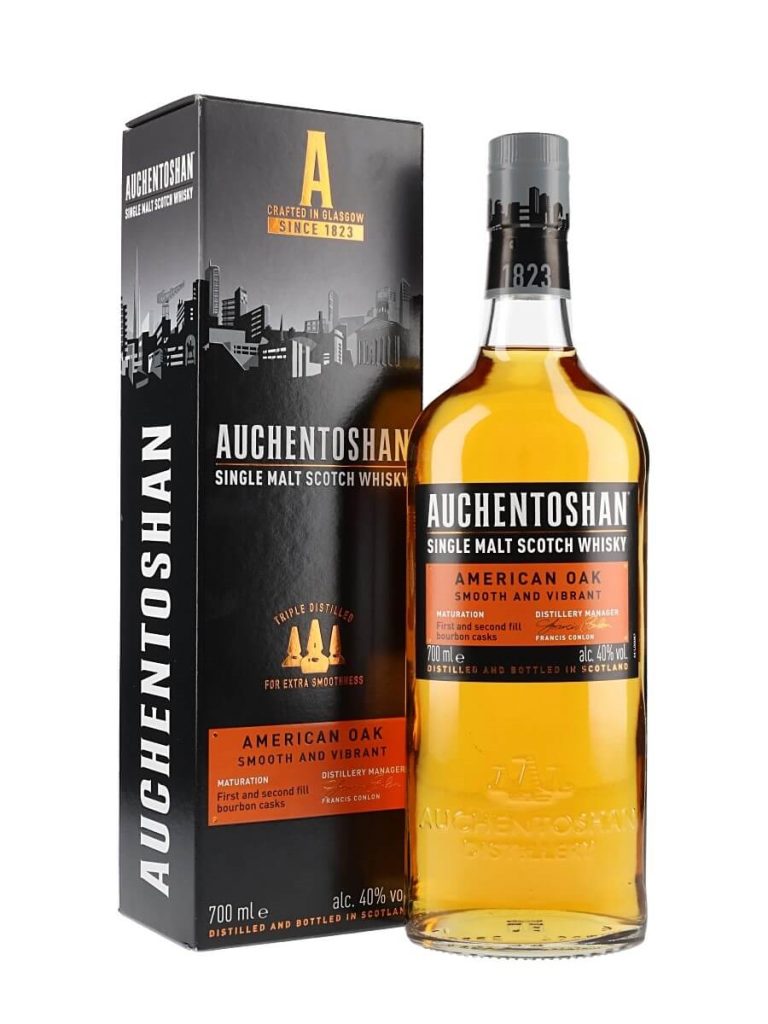 Auchentoshan is another worthy whisky to substitute for Jim Beam.
This has been around since 1823 which not only speaks of its quality but it also shows that it's a scotch whisky that can weather any storm with you. This has a reputation of being light and also it's the only Scottish distillery making triple distilled whisky.
American Oak Scotch Whiskey is pretty smooth enough to be a substitute to Jim Beam. Furthermore, this has a sweet flavor with a tiny bit of spiciness that suits any whisky lover's taste buds perfectly.
3. The Trace Of Buffalo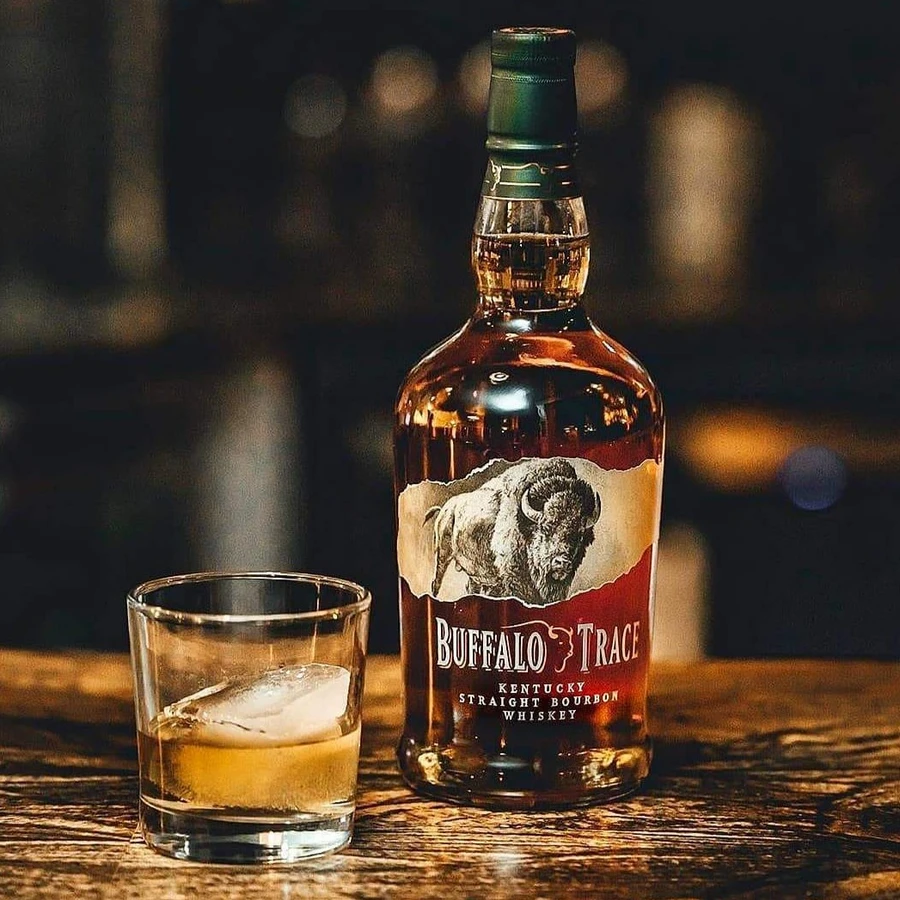 You shouldn't search too long for a Jim Beam substitute when you can easily add the trace of buffalo to your cart. The Trace Of Buffalo is an award-winning whiskey and New Orleans, Louisianan's Sazerac Company is the owner.
The dedication to creating this smooth whiskey can be felt in the taste and it is loved for its mix of butter, caramel, and candied fruit. There is always a bottle of Trace Of Buffalo at an amazingly cheap price.
4. Heaven Hill Whisky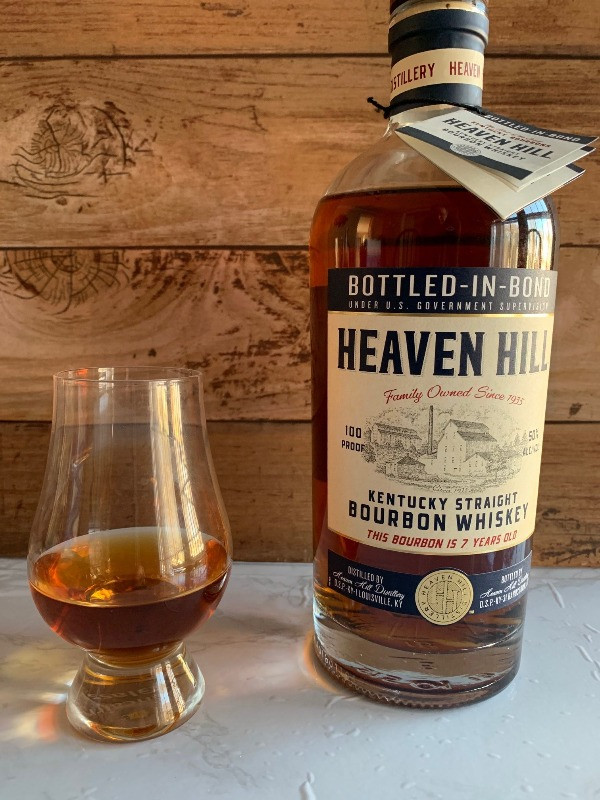 Heaven Hill Whiskey is perfect for those on a tight budget. This whiskey has a very limited volume of liquid to go around and it's won dozens of awards so we can understand how valuable it is. Heaven Hill Whisky is owned by a private American family right in the heart of Bardstown Kentucky.
There is always a bottle of heaven hill whisky for you if you are on a budget and its rich silky flavor goes well in a traditional cocktail.
5. Angel's Envy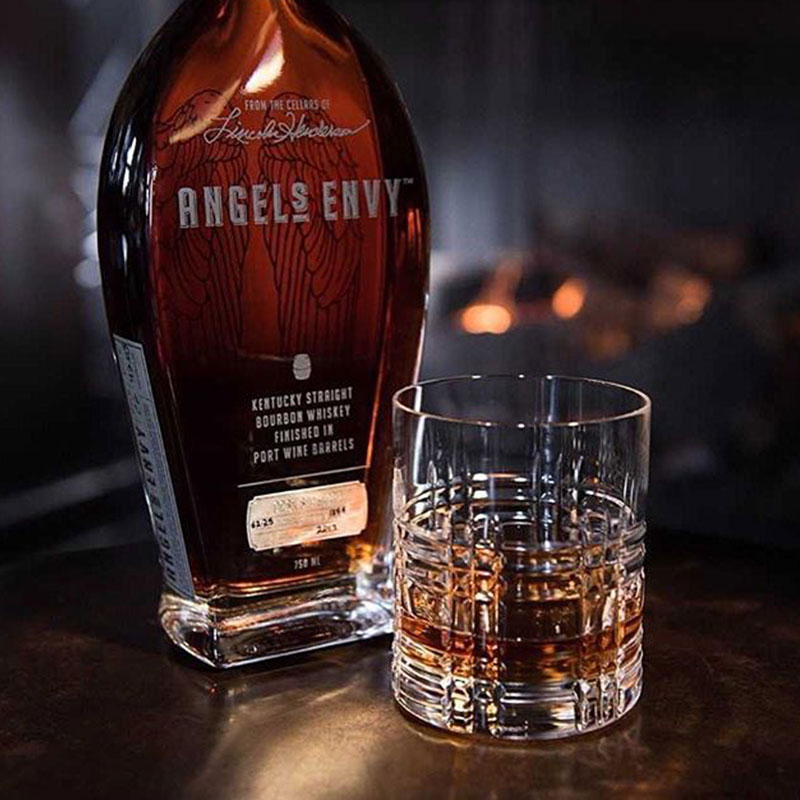 Angel's Envy is another Jim Beam substitute known for its masterpiece quality and flavor.
This is founded in the year 2010 and although new to the list, it is still a classic worth having on your shelf. Angel's Envy is produced by Louisville Distilling Company and is also known as "Angel's Share".
6. Knob Creek
If you are a patriotic drinker of Jim Beam then you should find Knob Creek to be a worthy substitute. Knob Creek is defined as the iconic bourbon for lovers of whiskey, it is smooth and while it is not the flashiest whiskey, it does have excellent flavor.
There is very little difference between Jim Beam and Knob Creek so it's where you need to start if you are switching. This whiskey is owned by Beam Suntory and it is well known as Jim Beam's Small Batch Collection.
7. Basil Hayden's
Basil Hayden's is a pretty light bourbon whiskey and it's another one in the collection of Jim Beam's small batch. It is one of the most popular bourbons in America and if you are willing to spend more on a bottle of whiskey, this is just perfect. It is also easy to sip neat, it is rich, sweet, spicy yet smooth.
8. Maker's Mark
If you are not so much into whiskey, Maker's Mark might be the one to change your mind. This is a heated whiskey that is produced in Loretto Kentucky and has been a staple whisky for years.
Wheat has been used instead of the usual rye which is the secondary grain, however, this happens to give it a soft sweet flavor with a lasting finish.
9. Evan Williams Straight Bourbon
Evan William's Straight bourbon is another classic just like Heaven's hill. This whiskey compliments every taste bud and it is rich and full o character.
This is regarded as Heaven Hill's distillery version of classic Jim Beam. Evan William's straight bourbon is lightweight and it's quite cheap as well. It has just the kind of smoothness you will get from a glass of water. It can be substituted for Jim Beam in cooking too.
10. Four Roses Yellow Label
Four Roses Yellow Label includes all the ingredients you need to enjoy a good bottle of whiskey. The Four roses brand has been around since 1888 and it's really popular in the US.
While there are various types of bourbon from four roses, the yellow label happens to be a really popular one.
This is a straight Kentucky Bourbon that is perfect for cocktails or adding to a punch. It is not just a great substitute to Jim Beam, but the taste is appealing to casual fans of whiskey drinkers as well.
Wrapping Up
Jim Beam has been around for years and research shows it's the most popular bourbon in the world. However, there are also lots of whiskeys that are actually made the same way and If you don't have Jim Beam on hand, you can simply switch to brandy, rum, or cognac.
But for whiskey lovers, above are the lists of alternatives that are just as smooth as Jim Beam bourbon Whiskey.