What can I use instead of basil herbs? This is a common question as basil happen to be the most used herb in any recipe. There are definitely herbs that are great alternatives to basil and can also be used in amateurs cooking just like basil. Basil herbs are also called great basil and there are many varieties of this herb, it's often used in cooking dishes such as tomato sauce, pesto and vinegar.
Although basil happens to be a key ingredient in many dishes which includes being used as toppings on a pizza. But this herb is not for everyone. No backup ingredient can give you basils minty aromatic flavour but there are definitely substitutes for it.
There are different varieties of basil, from sweet basil to dried or fresh basil. Each of these varieties is an important ingredient in Italian mainstays, Neopolitan pizza and pesto. To get the best of basil when used in cooking, it's best added at the end of cooking so its flavour does not cook away.
Healthy Close Substitutes For Basil Herbs When Cooking
When it comes to substituting basil, you need a great option as this herb is not just widely known for its flavorful taste but can also be used in making medicine. But if you don't like this herb or can't get your hand on any and need a substitute that is right for your recipe. We have compiled a list for you below.
1. Rosemary
Rosemary is one herb that is often ignored when it comes to cooking but this can be a great alternative to basil. Rosemary herb has an amazing flavour and if you are up for a strong, fresh and savoury taste then rosemary is the best option. It's best used in tomato sauce however ensure you are not using too much of this. Rosemary is used in infusing taste into larger dishes such as casserole, salads and stews.
2. Thyme
Thyme is another common herb use in cooking and it's a great alternative to basil. The flavour from thyme is considered lighter compared to basil and it also has a characteristic earthy flavour that works in sauce and casserole. Thyme works well in soup as well very careful with the ratio of thyme you put in your meal as too much of it can easily give your dish a bitter taste.
3. Oregano
Another frequently used herb in Mediterranean dishes is oregano. It is a great substitute for oregano although it has a strong floral and peppery taste, but, it's very similar to basil.
4. Fresh Cilantro
If you are on the lookout for a basil substitute that doesn't give the same flavour then the perfect choice is cilantro. Although this isn't the herb of choice for many, it offers your sauces and dressings a lovely green vibrancy. it works well in that cooking.
5. Mint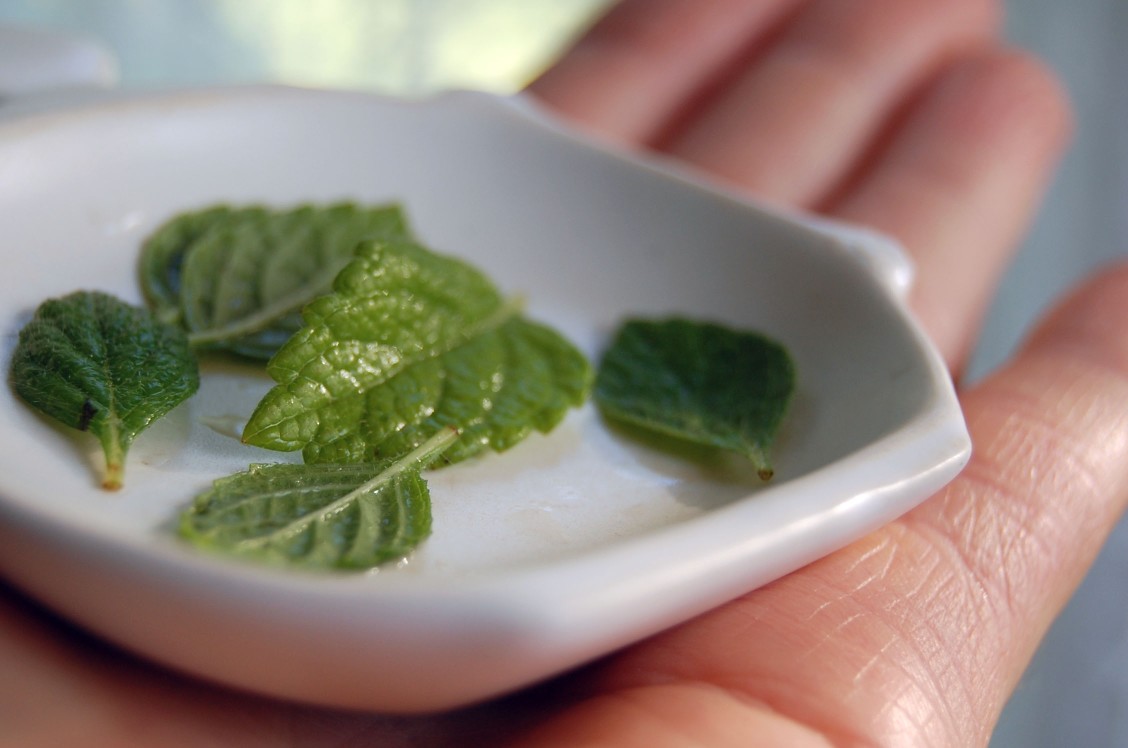 Mint works well in sweet and savoury dishes and it is a cousin to basil which makes it the perfect substitute. Mint shouldn't be used in pizzas or casseroles as the cooling taste of mint does not work for them. Mint's best uses are for sauces and dressing and for dessert recipes such as cheesecake and ice cream that needs basil, you can substitute with mint.
6. Celery Leaf
If you are making pesto and need a basil substitute then your best option is celery leaf. If you don't like the taste of basil, you just need to use the same quantity of celery leaves to diminish the flavour while it still maintains the colour. Time to stop tossing your celery leaf away and rather have it used as part of your recipe.
7. Italian Seasoning
Italian seasonings are not just a great substitute for basil but many Italian recipes taste even more delicious with it. This seasoning consists of rosemary, parsley, oregano, pepper and yes basil as well. If you are going for this seasoning as a substitute then you need to check the recipe included in it. This means if any of the ingredients are rosemary then you have to use little to none.
8. Spinach Leaves
Not everyone loves the overwhelming taste of basil so you can go with spinach leaves instead. This is perfect for your kids if they do not like the taste of basil and you can still retain the vibrant green colour with spinach leaves. Spinach leaves can be used in stir fry or Thai cooking.
Final Thoughts
Although basil is a common herb well known for its subtly sweet flavour profile. This herb also has antibacterial, anti-inflammatory and antimicrobial properties. But finding an alternative that won't ruin your dish shouldn't be a challenge. Above are lists of recommended substitutes to help you complete your recipe.
A blend of basil with any of the herbs listed above will work just fine as well but ensure you are not using too much that can ruin the flavour of your meal.
In The Garden? 18 Edible Vegetables to Plant Now During Summer