The bathroom is just as important as the rooms and one way to elevate is to go with the trendy designs in 2022. Guest bathroom decor requires more precision than decorating rooms since they are in the spotlight and if you are looking to update the designs or simply add something modern to it, you do need to go for something stylish and welcoming.
Making statements in guest bedrooms can be a bit overwhelming but knowing what you are looking for can make it a lot easier. The new year means a chance to try something new and this means time to change your guest bathroom decor.
Going for a bathroom decor that suits your taste might work for the ones in your room but the guest bathroom needs something more stylish and suited to anyone's taste.
Gone are the days of choosing the simple boring decor, now you can go for something exquisite and appealing. 2022 trends are here and as expected, something new and more classy has been introduced to the world of interior designs.
10 Guest Bathroom Design Ideas For 2022
The first step to decorating your bathroom will be to assess the rooms and the bathroom needs. Next will be to know what bathroom design ideas are in trend. You must agree guest bathrooms requires as much attention as the ones for the master bedroom, although it's best to go with a practical design. However, not to worry, check out 10 guest bathroom design ideas for 2022 to help you choose.
1. Chic Bathroom With Pop Of Blue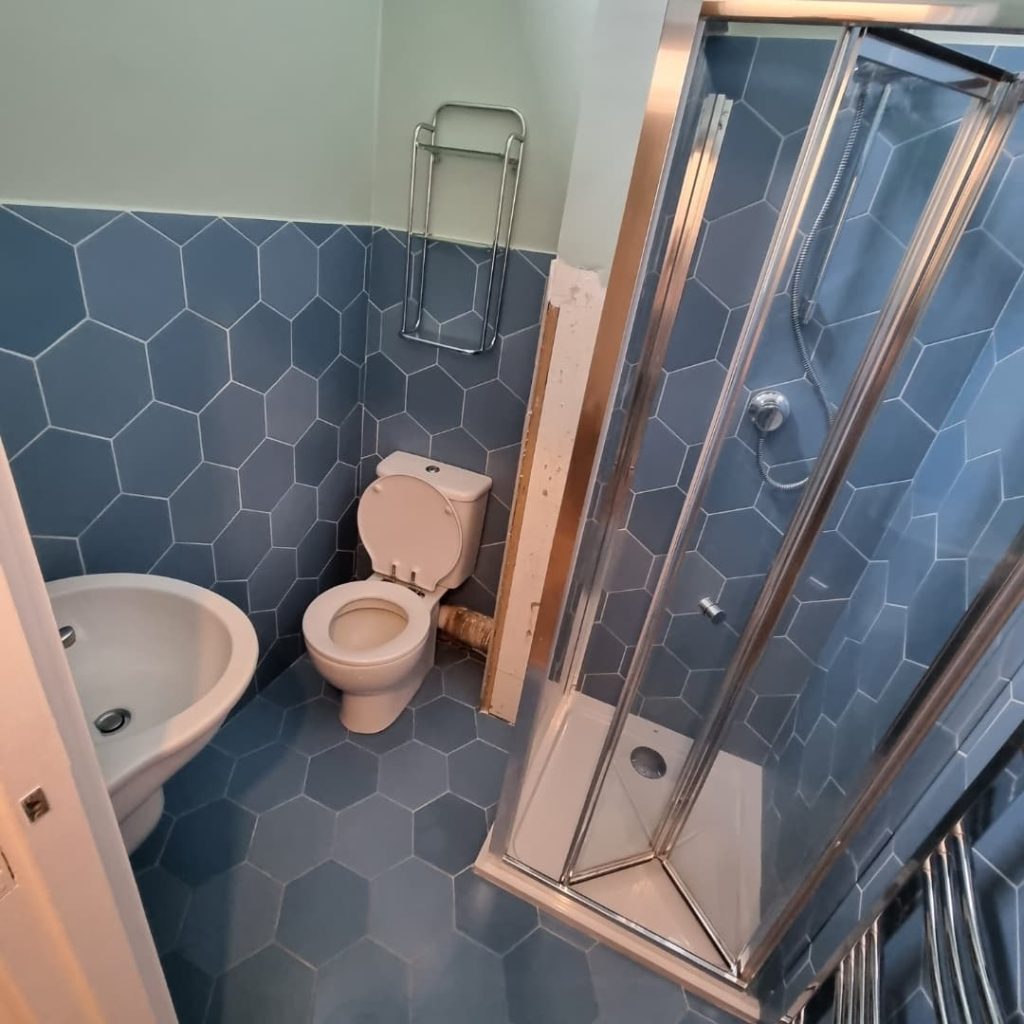 If you are looking to keep it simple then this one will work. This is quite cool although this is not a new concept some exciting adjustment has been made so it can match the 2022 designs. The different shades of blue all merged to create a unique pattern. It's a cool bathroom that can calm one's mood after a long day.
2. Loft Bathroom With Playful Pink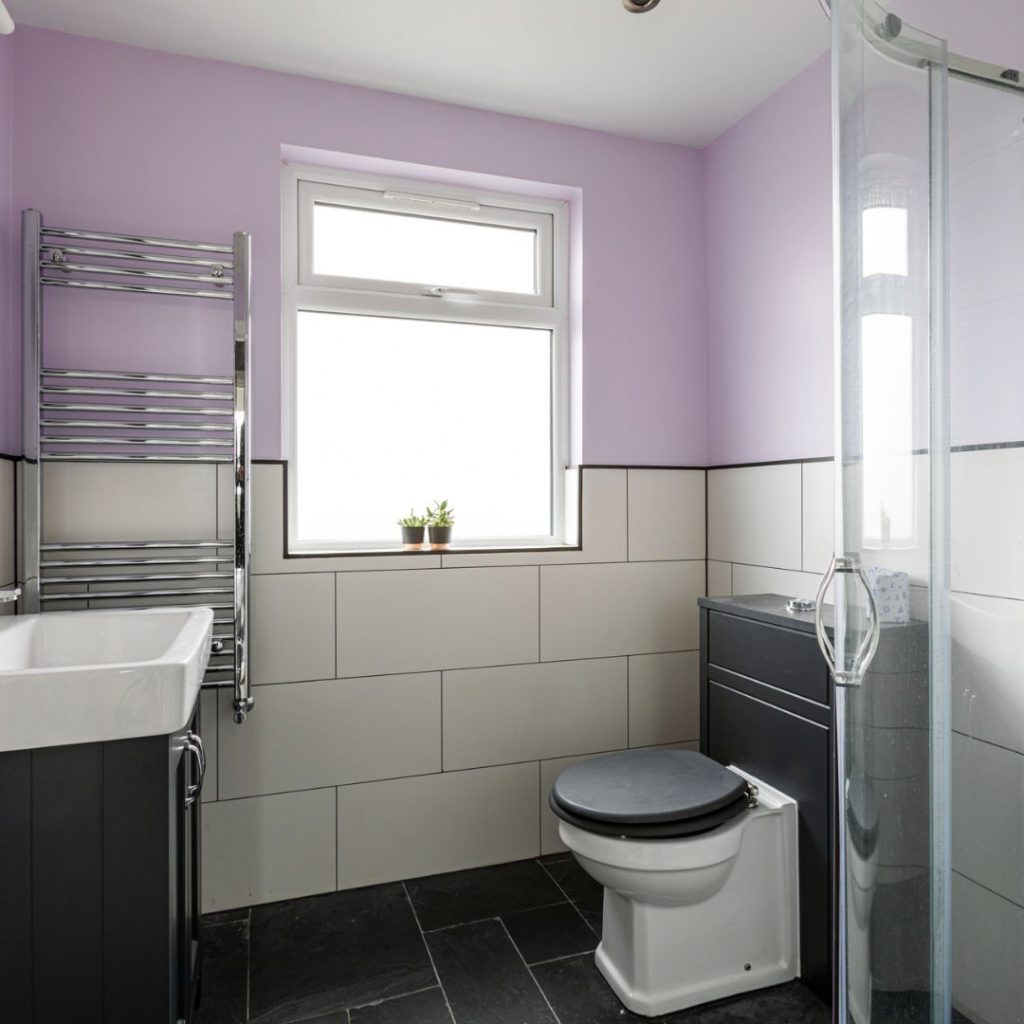 The Loft bathroom setting might be just what you need to update your guest bathroom. This design can be described as fancy and modern. The details of this bathroom decor add some interesting attributes to it, the tiles can be substituted for colorful ones too if you want something more luxurious.
3. Calm Grey Bathroom Design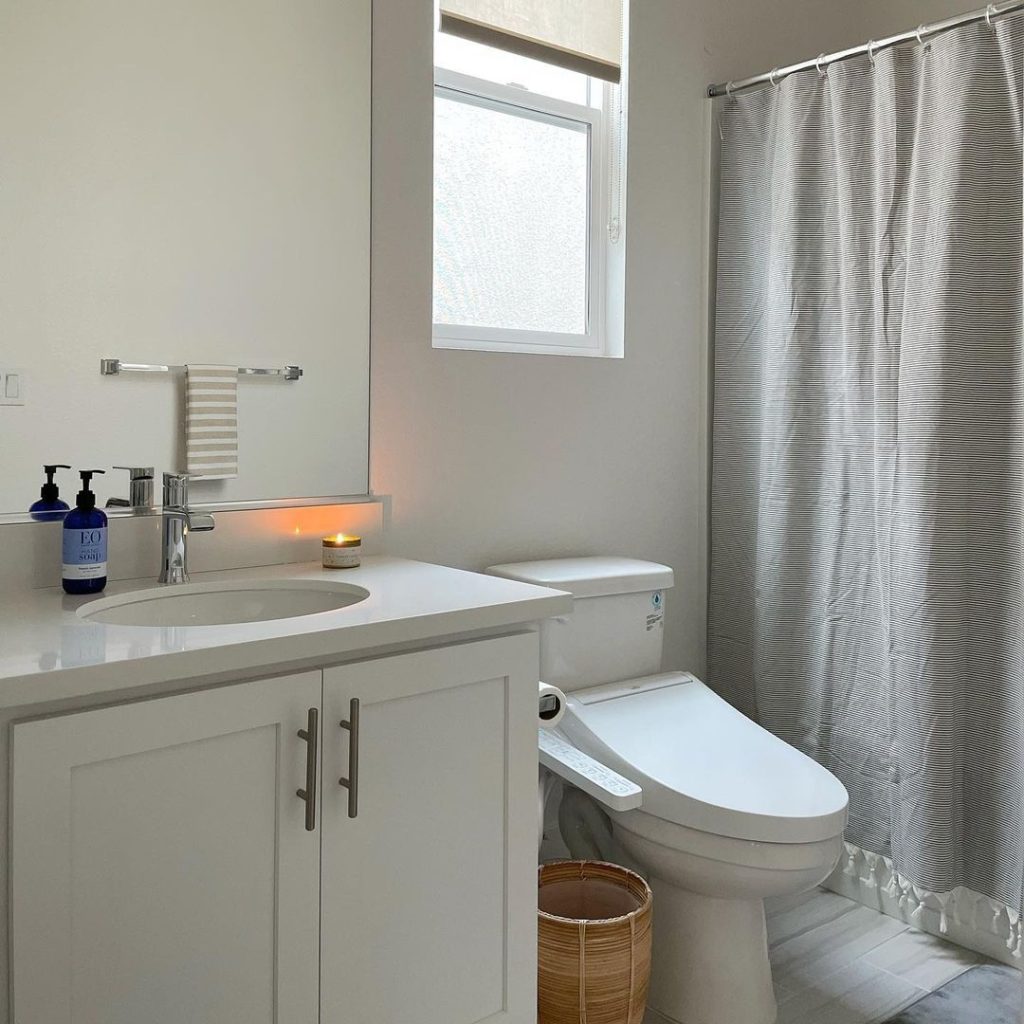 There is always something to like about a cool gray bathroom. This is detailed and designed with all the essentials to make going to the bathroom as relaxing as it should be. The earthy design is perfect for recreating a modern guest bathroom interior.
4. Dynamic Interior Bathroom Decor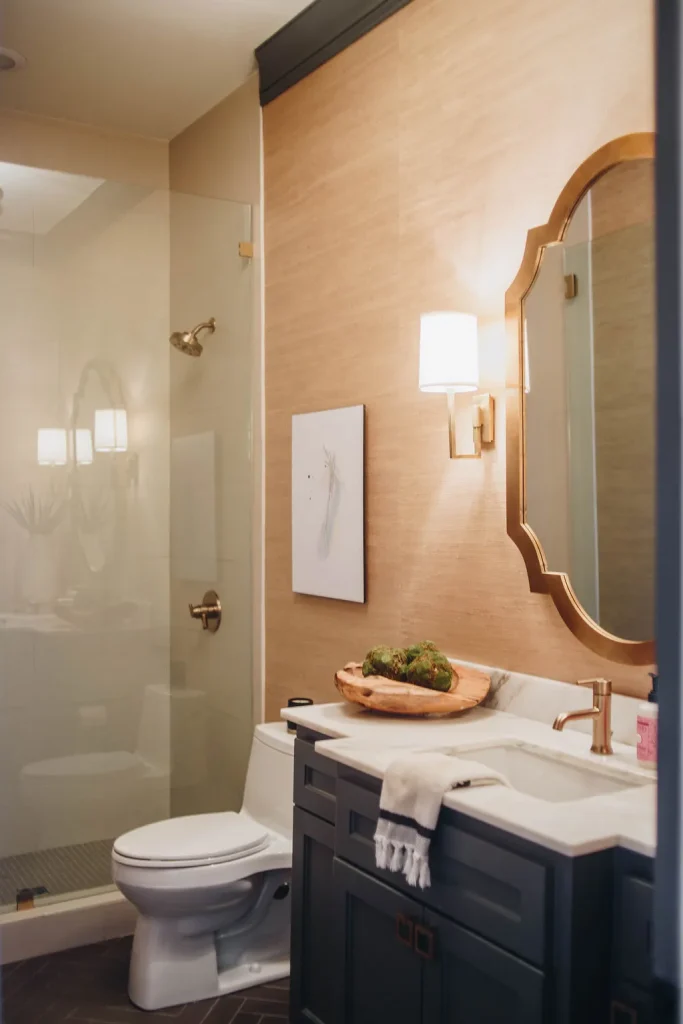 Something dynamic as this will surely make your guest very happy. This is another trendy bathroom design and the structural highlight adds more to the beauty of this bathroom. This is designed to add finishing touches and a warm glow to the guest room.
5. Stylish Small Bathroom Design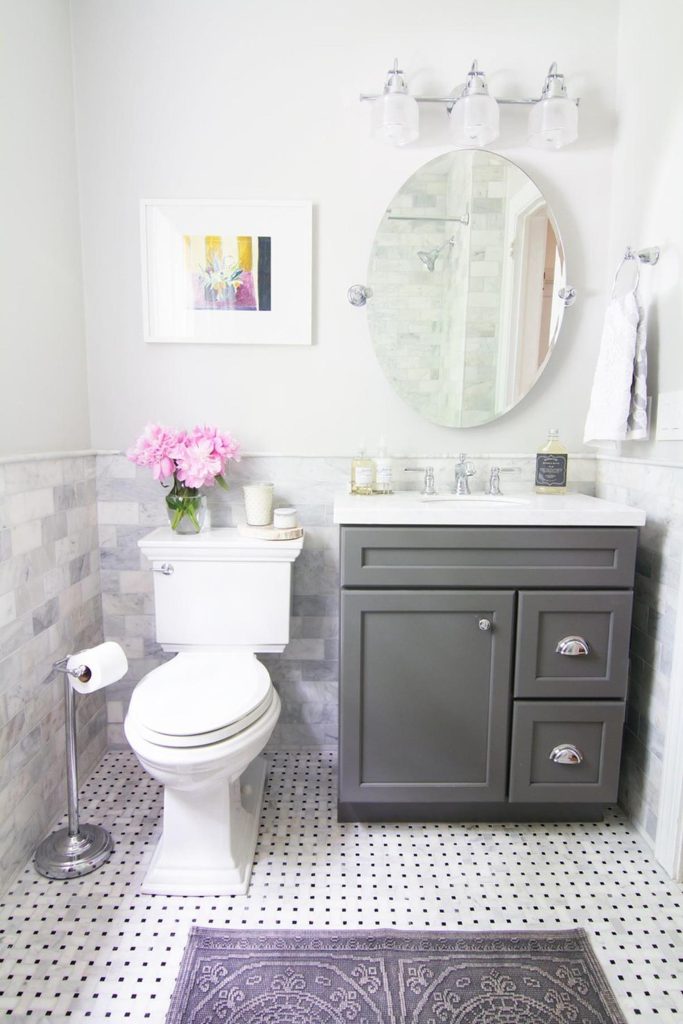 If you need something that speaks more volume but is casual then you might want to lean towards this design. These feature a classic modern mirror, rustic rug, and some old and new bathroom features to compliment it. The choice of wallpaper also helps upgrade the whole look making it more modern and fancy.
6. Farmhouse Guest Bathroom Decor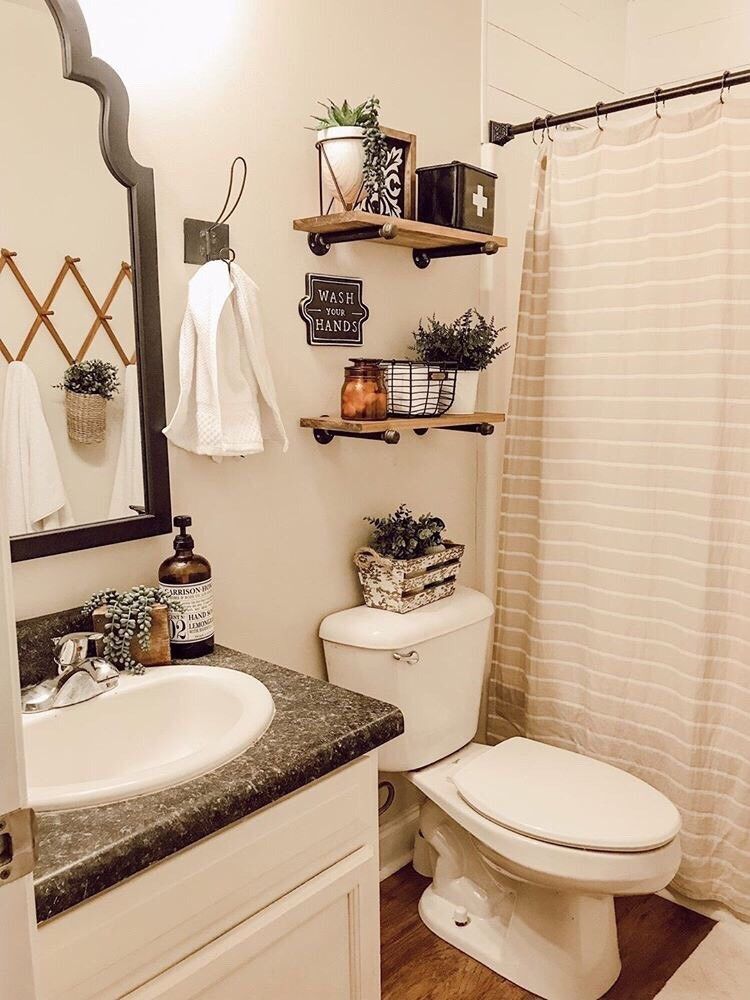 This is another common guest bathroom design but it has been updated to a more Scandinavian bathroom style. This is a suitable bathroom for maintaining a clutter-free bathroom. The contemporary style is also something hard not to like.
7. Artistic Bathroom Design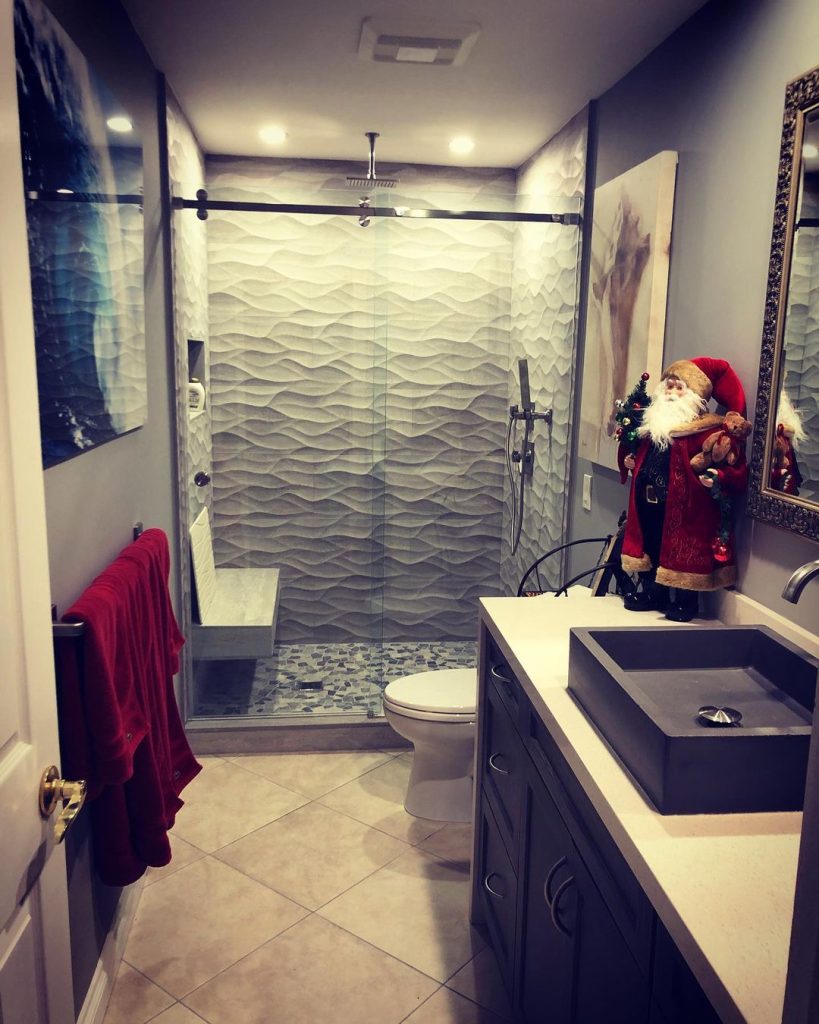 We all love arts and this is what this guest bathroom has to show explicitly. This is not a new design rather it is more of reinvention to offer you something more refreshing.
8. Exuberant Guest Bathroom Design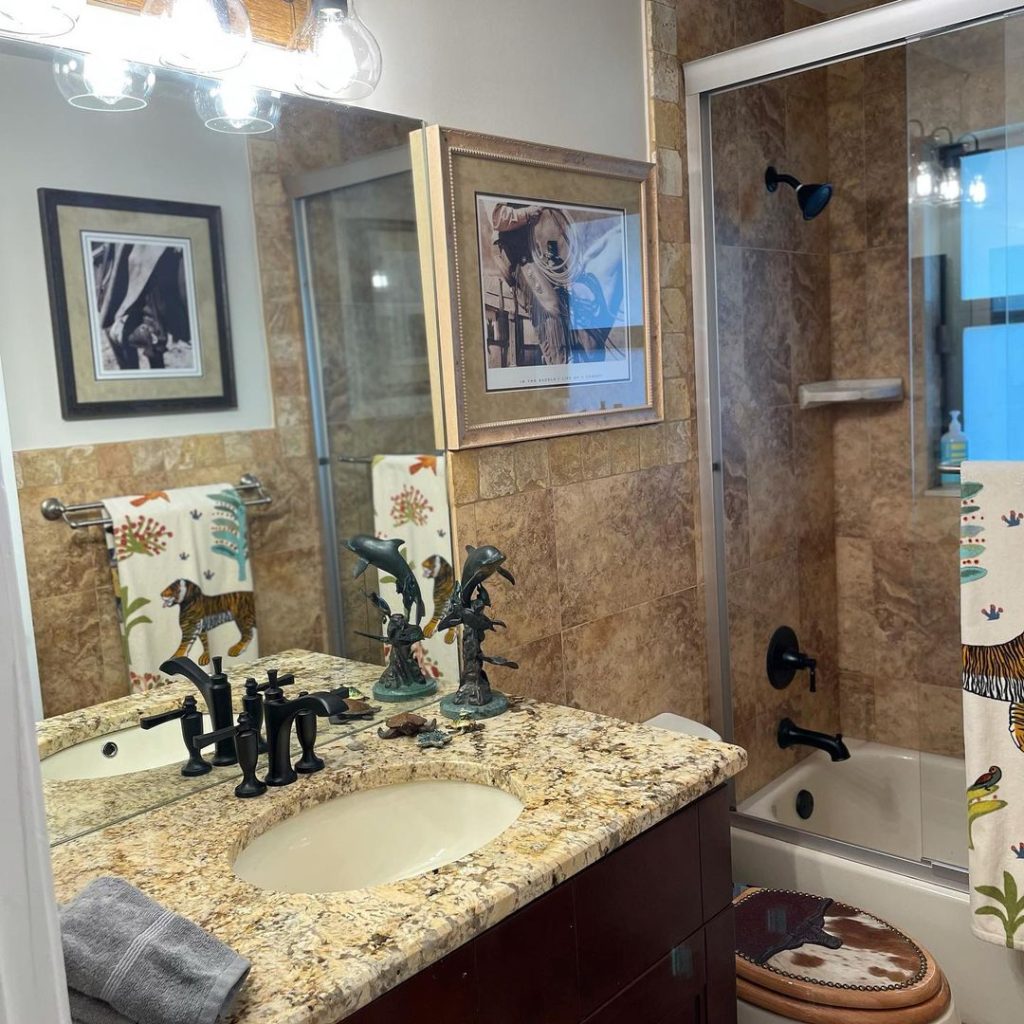 To give your guests something more luxurious to talk about and find a reason to keep coming back, this is the ideal bathroom design to go for. If you are the type who pays attention to details then it will be hard not to find this bathroom fitting for your guests.
9. Cozy And Warm Bathroom Design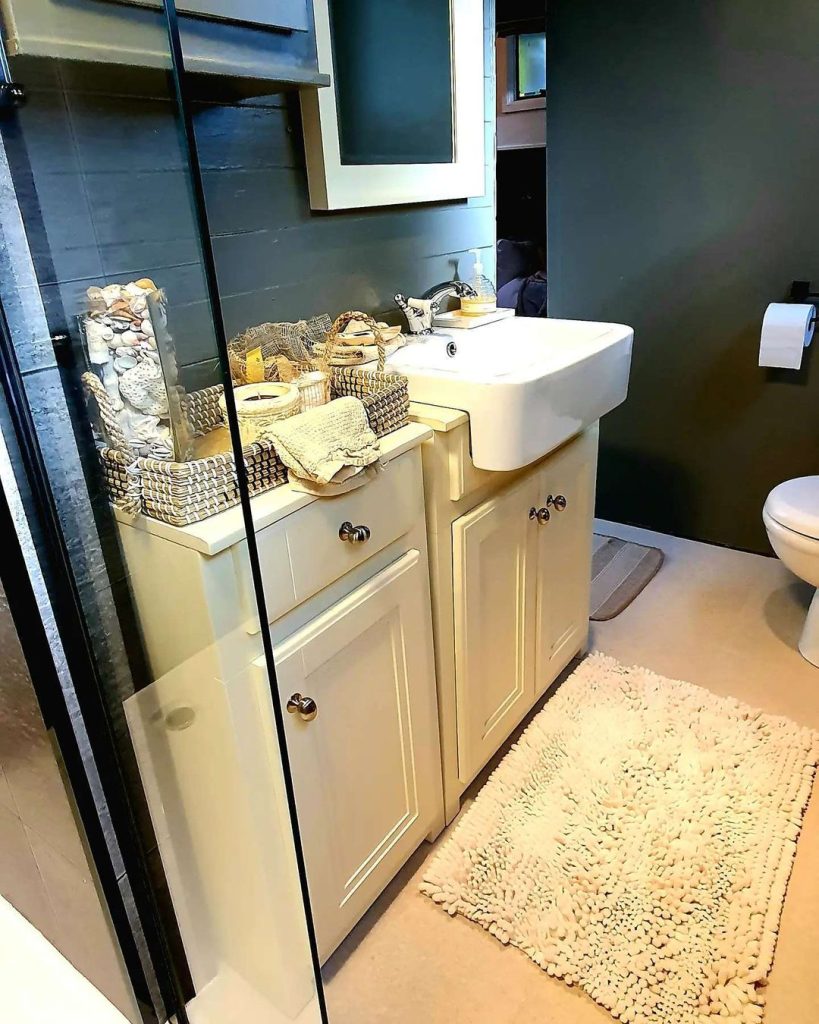 Another bathroom setting we must all agree is lovely is a cozy and warm-toned bathroom. This is one of the best guest bathrooms you need to inspire you this 2022. Essential items are very important in a guest bathroom and this design help find a way to include all essentials.
10. Comfortable Modern Guess Bathroom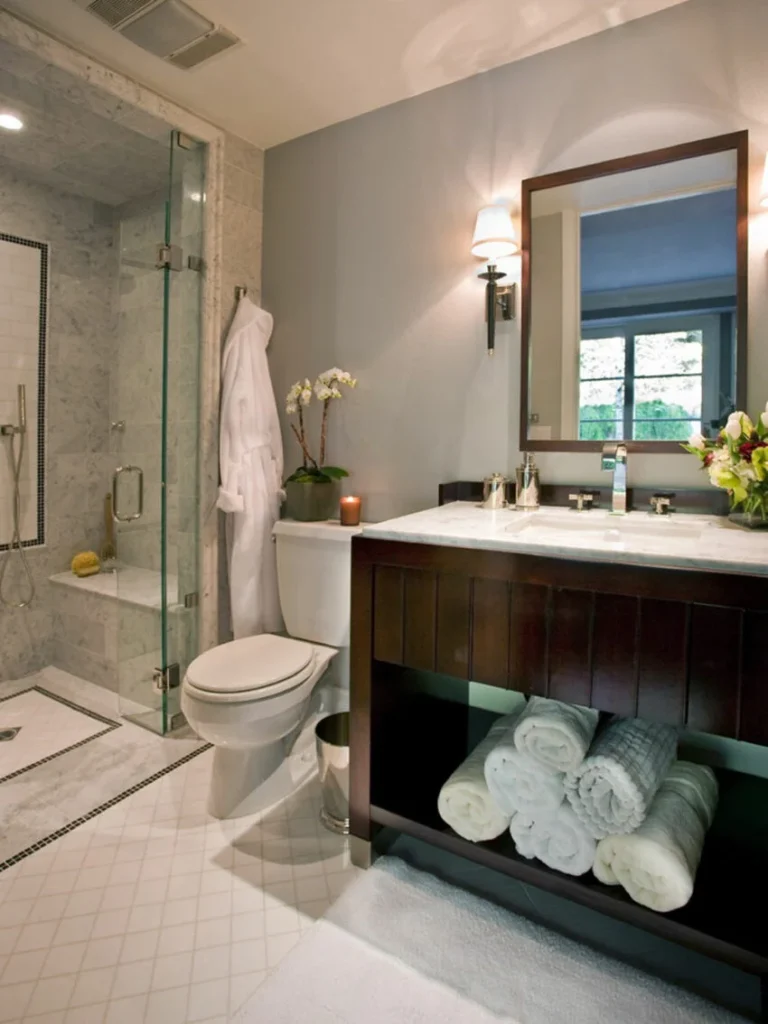 Going for a fun theme is also another option you can go for. This guest bathroom design is another space-saving design your guest will fall in love with. Everything in this bathroom setting can be regarded as 2022 trends hence it easily elevates the whole bathroom look. Mix in colors and flowers to make it look even more sophisticated.
Wrapping Up
We do agree that your guest bathroom shouldn't be plain and whether you are looking to add some modern look to it or completely renovate, you do need something practical but classy at the same time.
The comfort of your guest should be a priority hence why we have listed above some of the best bathroom designs that
We are sorry that this post was not useful for you!
Help us improve this post!
Tell us your thoughts in details, we welcome every feedback we can get.