The key to making sure your guests will be coming back is to make them feel comfortable and one of the ways you can do that is by elevating the bedroom designs.
Guest bedrooms can say a lot about the host's personality and reaction to the visitor so you want to make sure it's relaxing and refreshing. It's 2022 and you need to know what is in trend to help you decide what works.
To enhance the guest bedroom or create something lovely from scratch, there are a couple of things you need to keep in mind. One and the most important thing to note is that you need something cool and refreshing to inspire you.
While it is easy to have an idea of what you want, you won't know until you see what is in trend. Designing the guest bedroom can be a bit tricky since you want something pleasing to the eye but not too dramatic or luxurious either.
Hence, why in this article, we have rounded up 15 guest bedroom design ideas for 2022.
15 Guest Bedroom Design Ideas For 2022
There is no rule on what you should do and not do when designing the master bedroom but when it comes to the guest bedrooms, there are a few rules to guide you.
Some of the rules include designing with essentials to make their visit comfortable, being daring with patterns, and keeping it simple and cozy. To inspire you, check out the latest guest bedroom designs below.
Take a look at these guest bathroom ideas.
1. Warm And Classic Blue Bedroom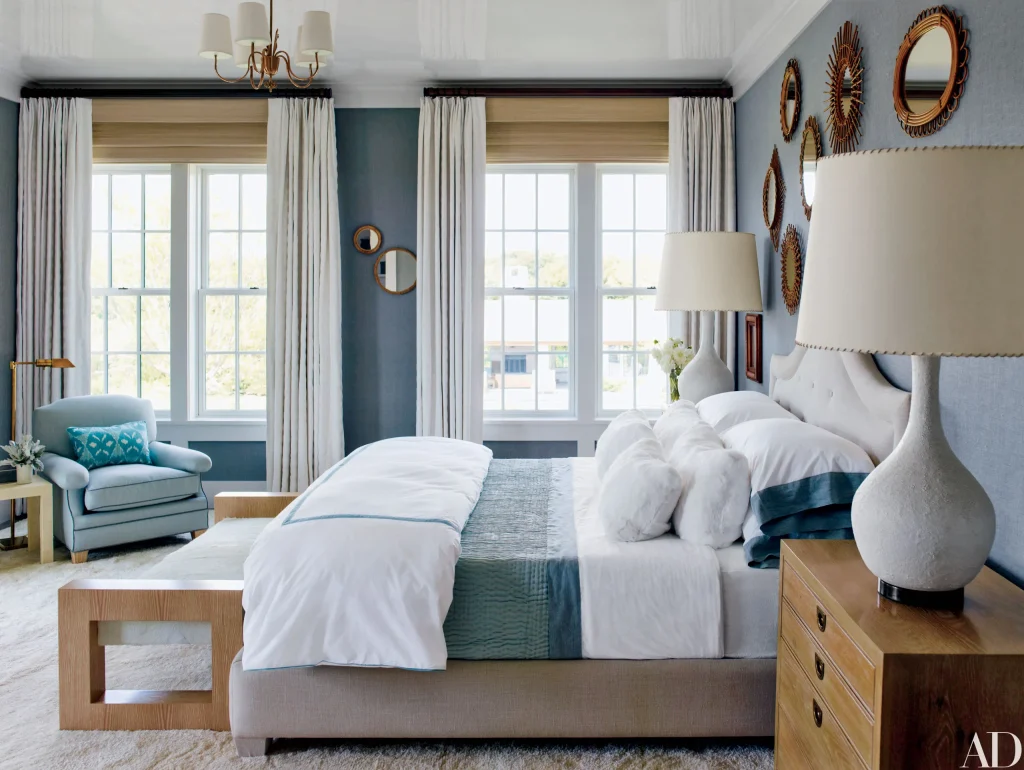 This is an investment that is sure going to worth it. It's pretty hard not to love a room like this, this is practical yet stylish. This is not just for your guest bedroom but it's quite elegant for the master bedroom as well. The cool blue couch in the corner is another interesting thing to note about this room.
2. Stylish And Neutral Decor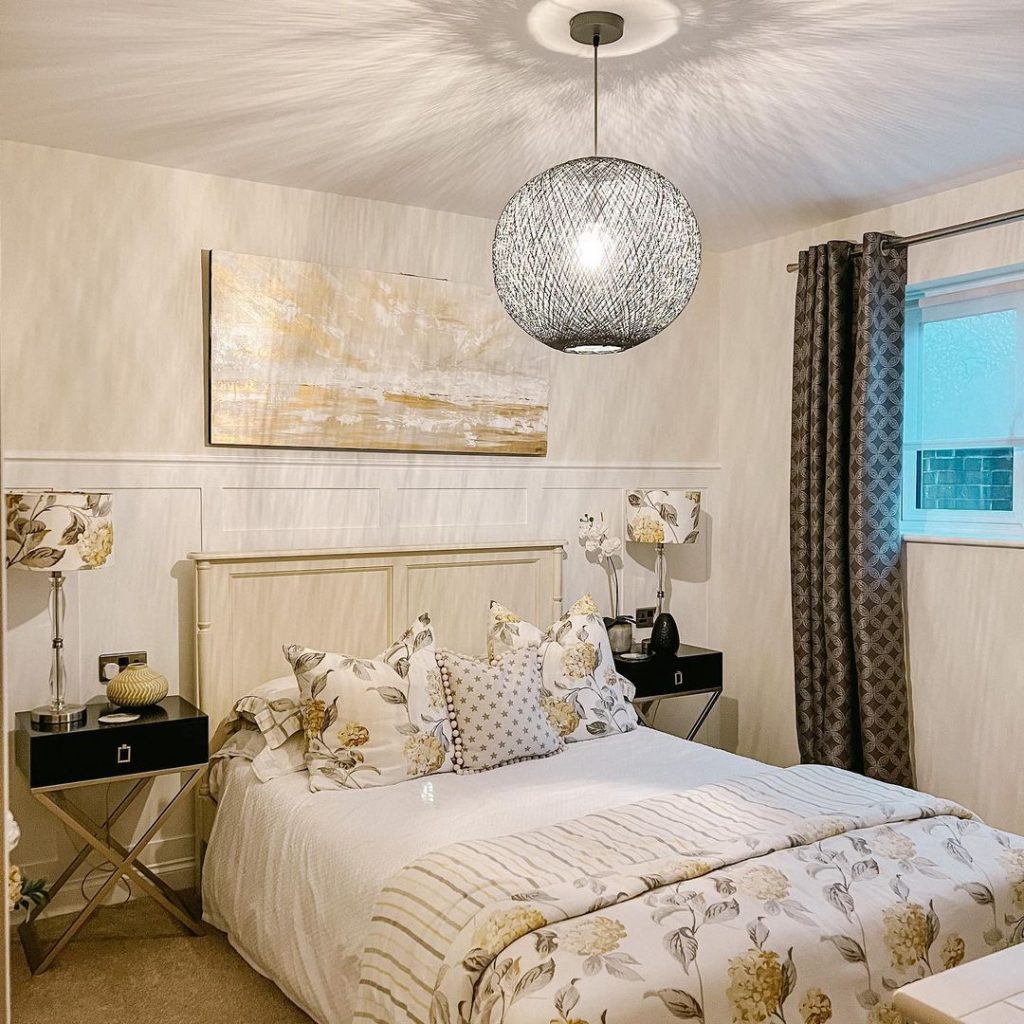 When it comes to designing guest bedrooms, you need to make sure it is stylish enough for anyone's taste. Stylish is exactly what this room is all about. This is a great decor to go for in summer. The theme and the temperature work all season but even more for summer.
3. Boho Guest Bedroom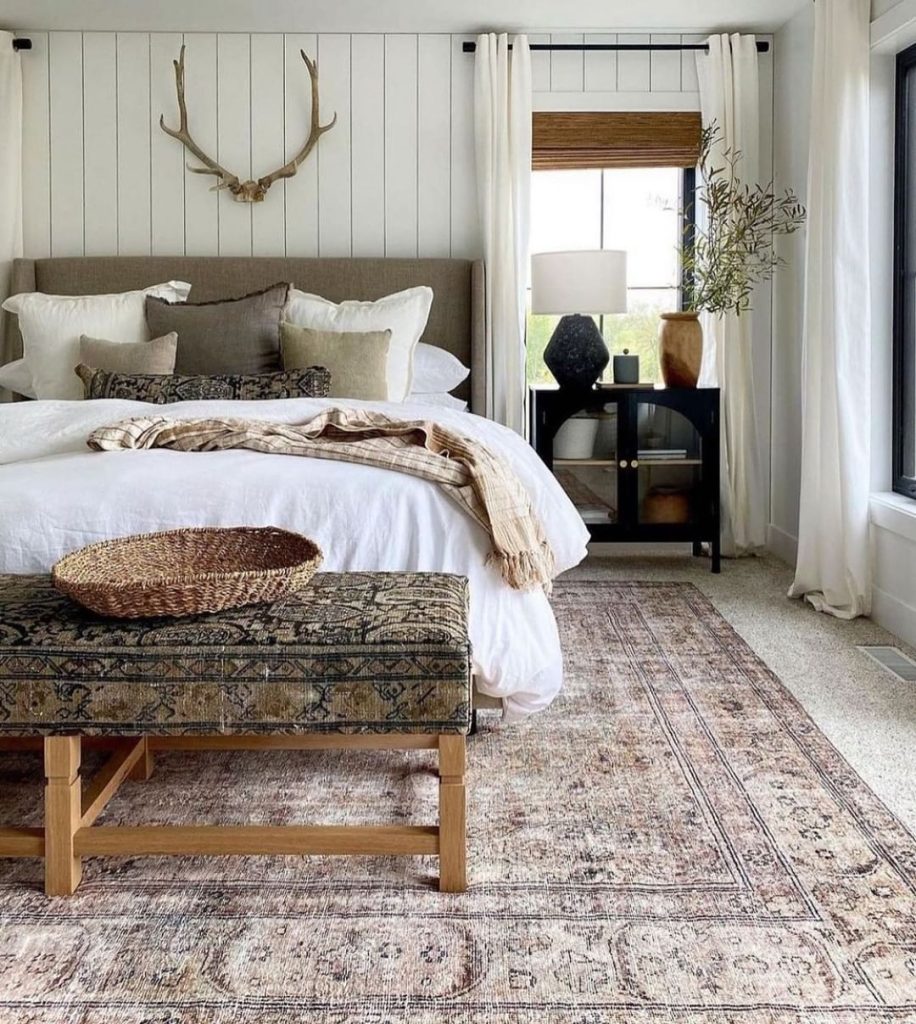 A Boho guest bedroom like the one above will have you loving something classic and bold. Boho bedroom designs might not be new but time for it to get an upgrade and above is the perfect one to inspire you.
4. Classic Guest Bedroom Design With One Twin Bed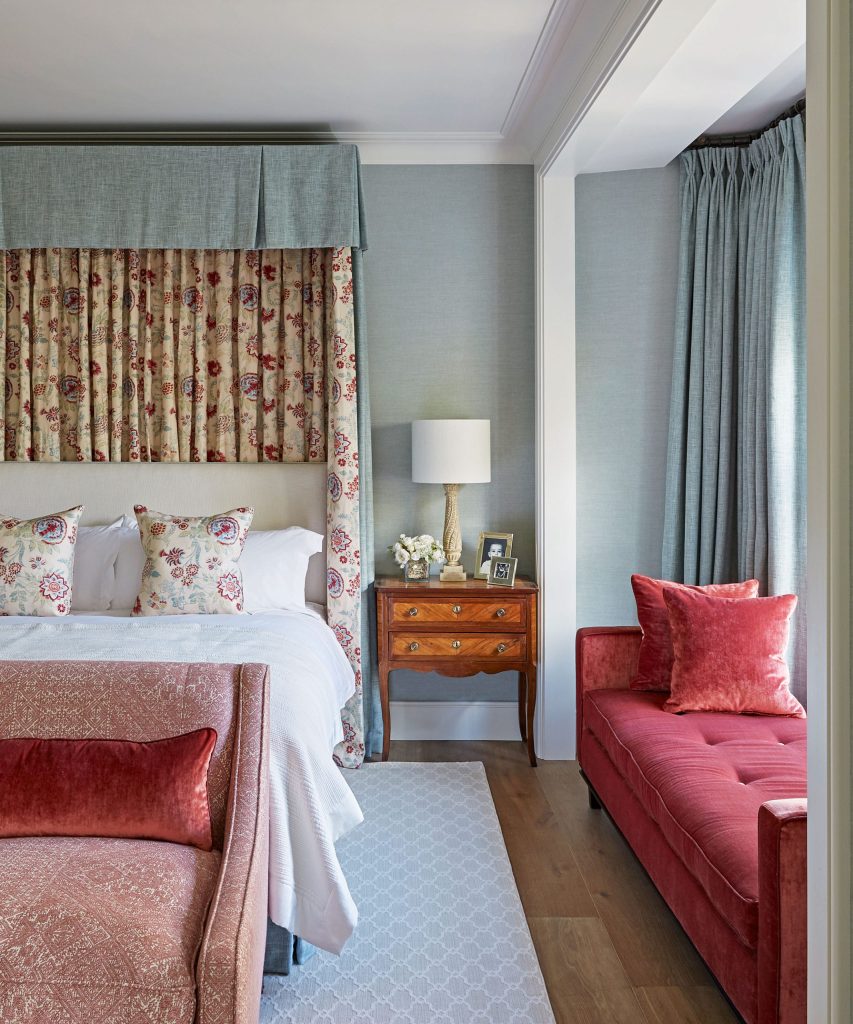 Exquisite is the word that comes to mind with a bedroom like this. One of the ways to make your guest bedroom exciting is to simply match colors. The wine twin bed pairs nicely with the nude couch and the pattern in this can't be missed.
5. Bright Guest Bedroom Decor With Seagrass Basket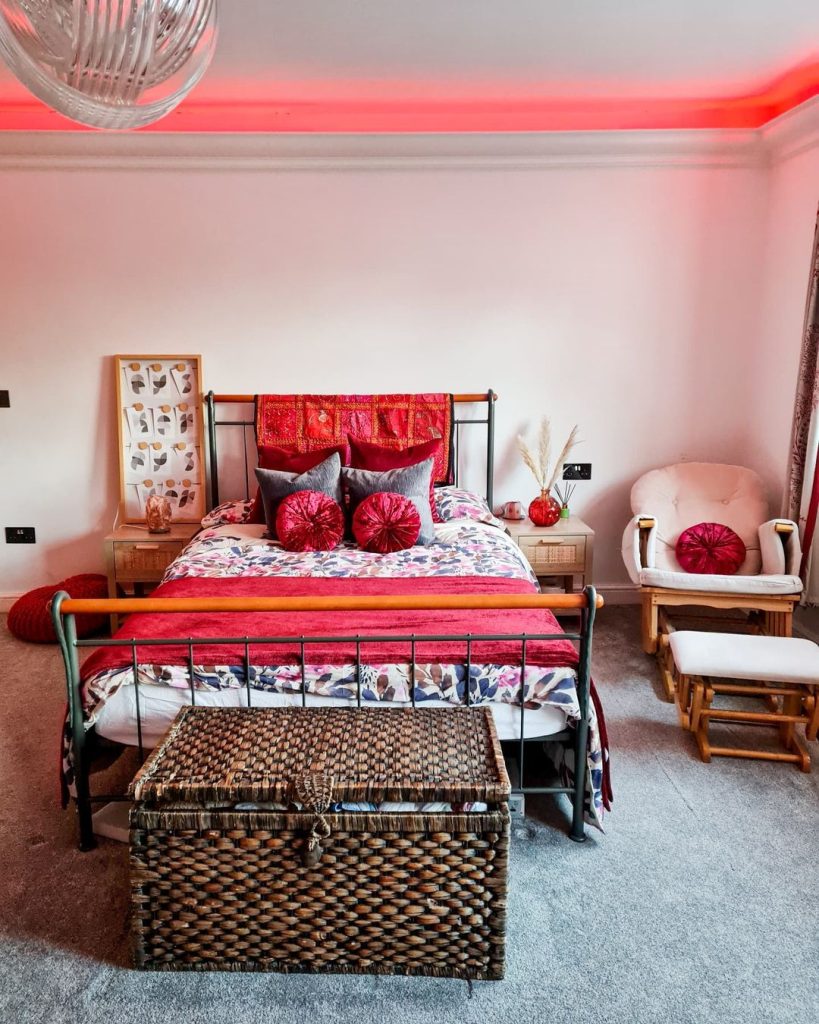 Give your guests beautiful scenery like this one. This is a cool and comforting room but with some exciting colors to brighten up the place.
6. Cool And Welcoming Guest Bedroom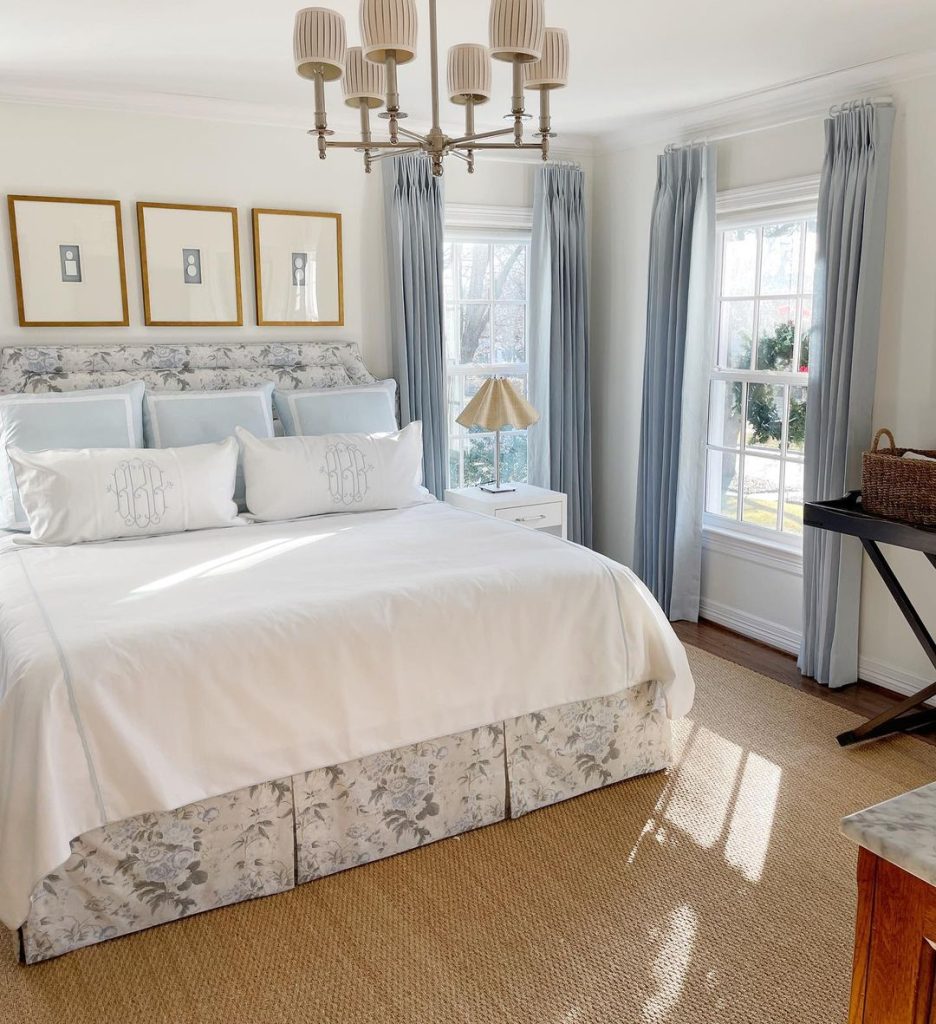 It doesn't have to be extremely fancy to catch your guest's attention. Simple just like this with essentials will do just fine.
7. Vintage And Antique Guest Bedroom Decor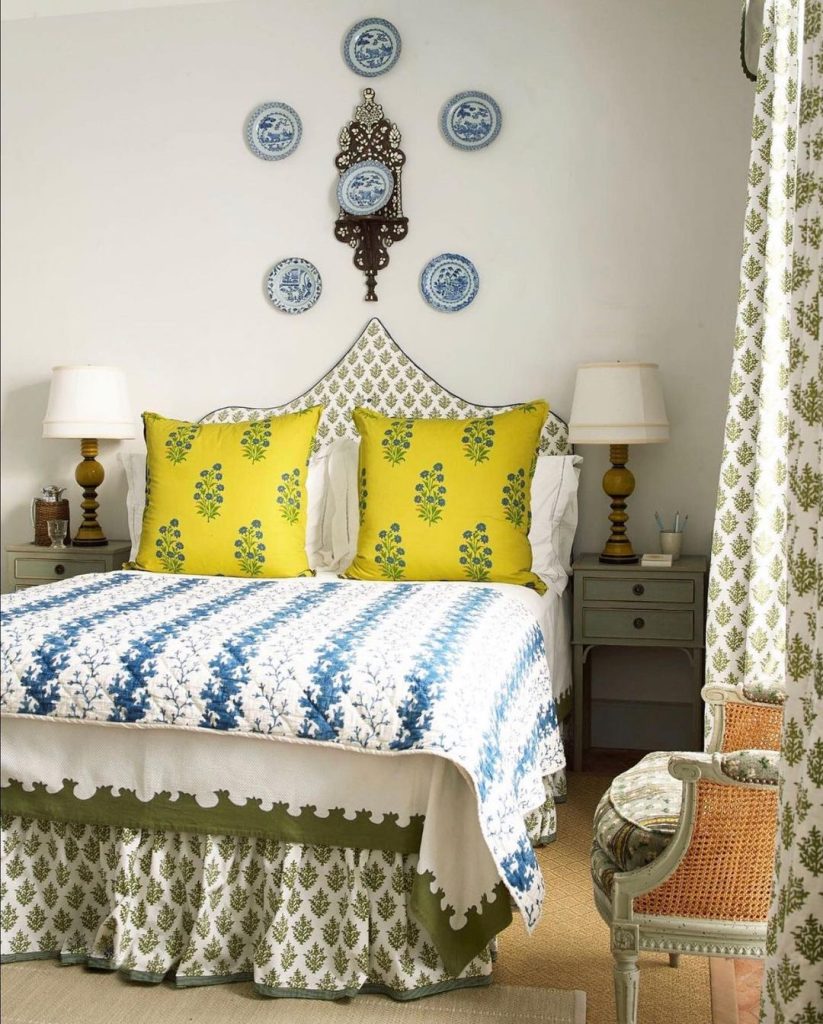 A design like this for the guest bedroom gives your visitors everything they need to relax and feel refreshed. These features bold and interesting patterns and colors.
8. Smooth And Industrial Bedroom Design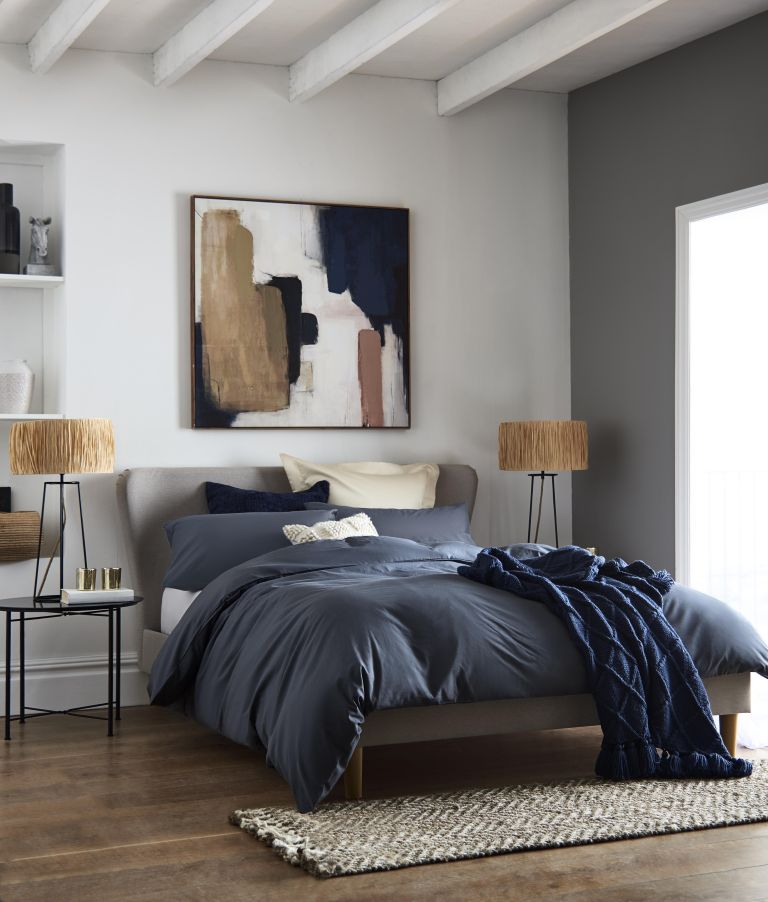 This is another design that has been around for a very long time but has been updated to match the current trend. It's another great design your guests will find hard not to like.
9. Luxurious Bedroom Design With Custom Made Bedding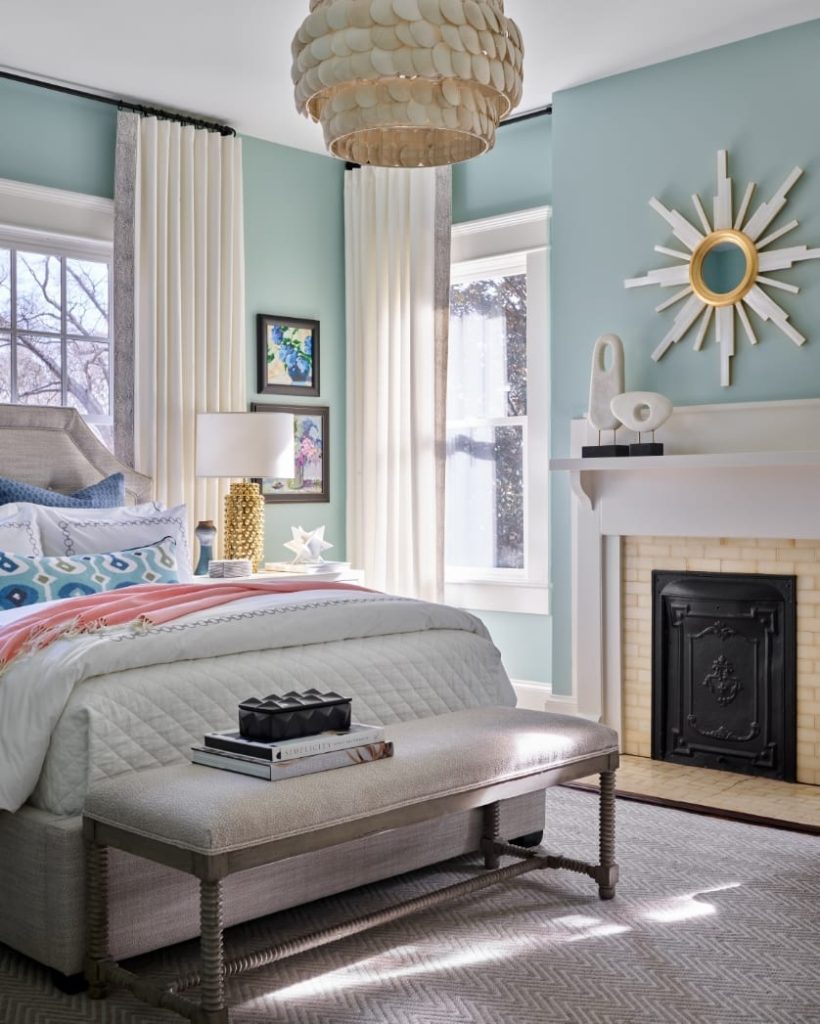 You need to establish some balance with any color or pattern you pick. This whole setting balances each other out hence it doesn't look less fancy or too busy either.
10. Stylish Modern Guest Bedroom Design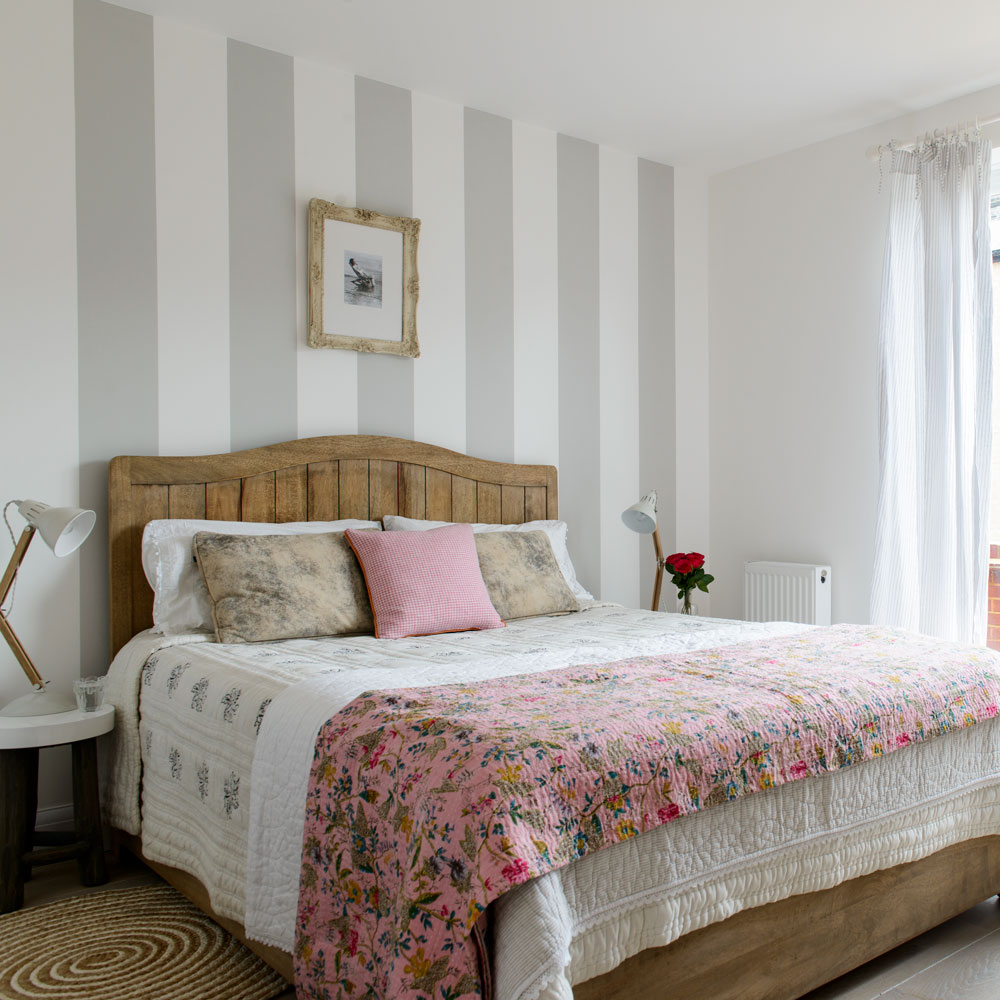 This guest bedroom features simplicity and luxury. It does entail you keeping it as simple as you can but not excluding anything to make it cozy either.
11. Simple, Comfortable Guest Bedroom Design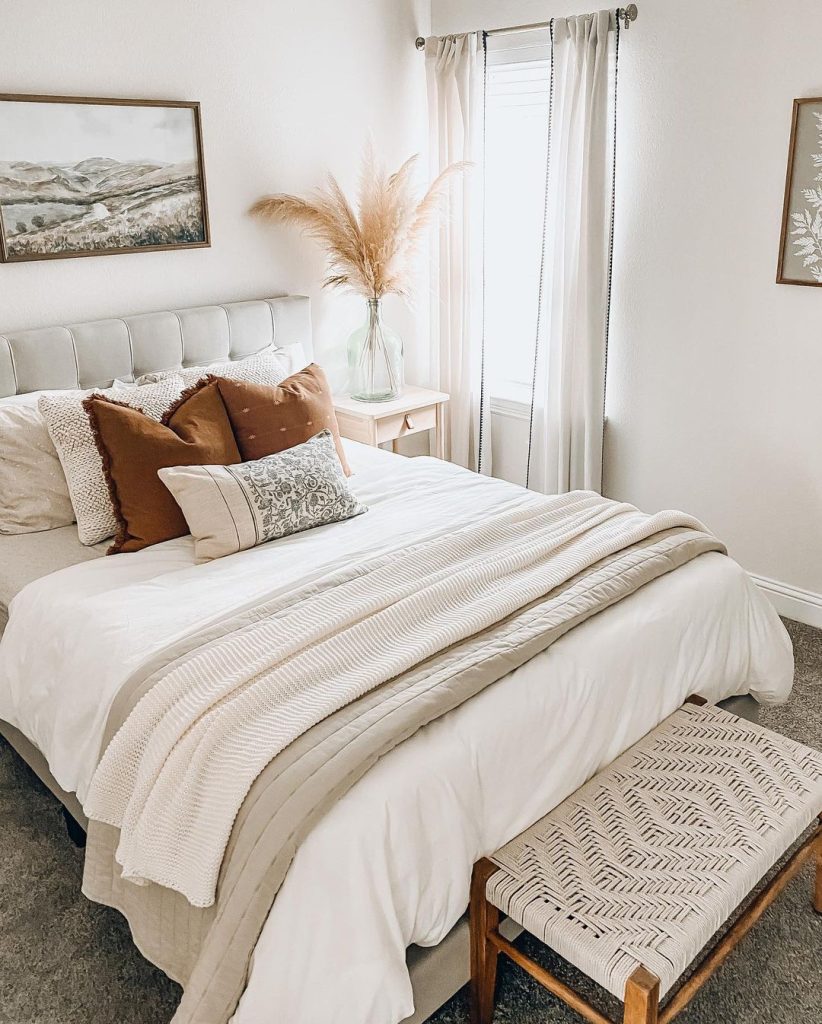 Compliment your bedroom design with plenty of space. You can choose to add something else to it if you wish but this speaks enough class and vibe.
12. Bohemian Bedroom Design With Plants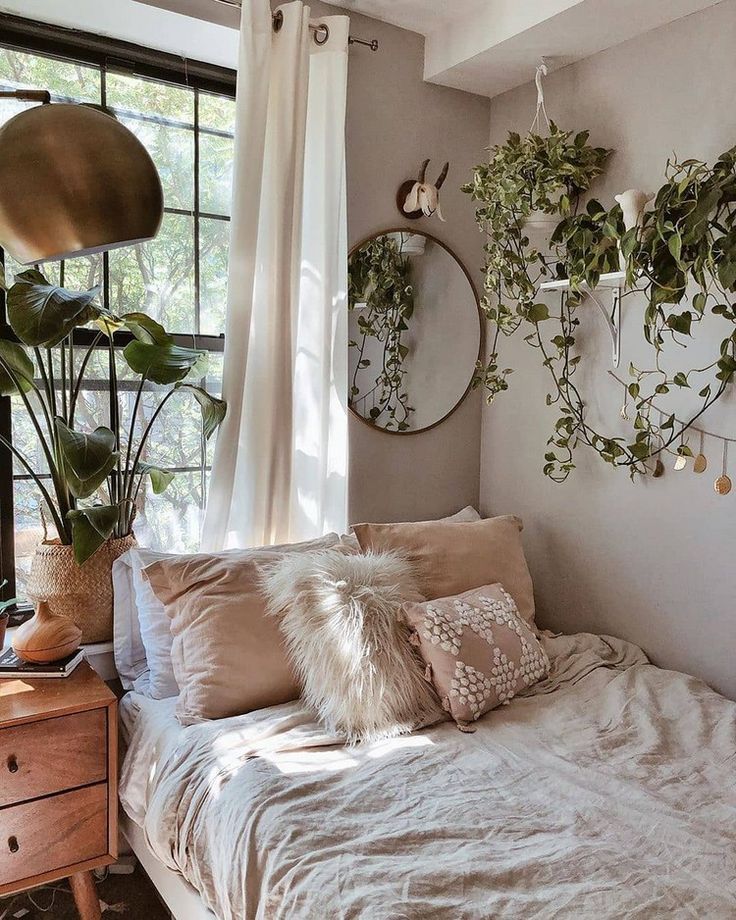 Here is another bohemian guest bedroom design and this time add some friendly houseplants to it.
13. Warm Brown And Green Tone Bedroom Decor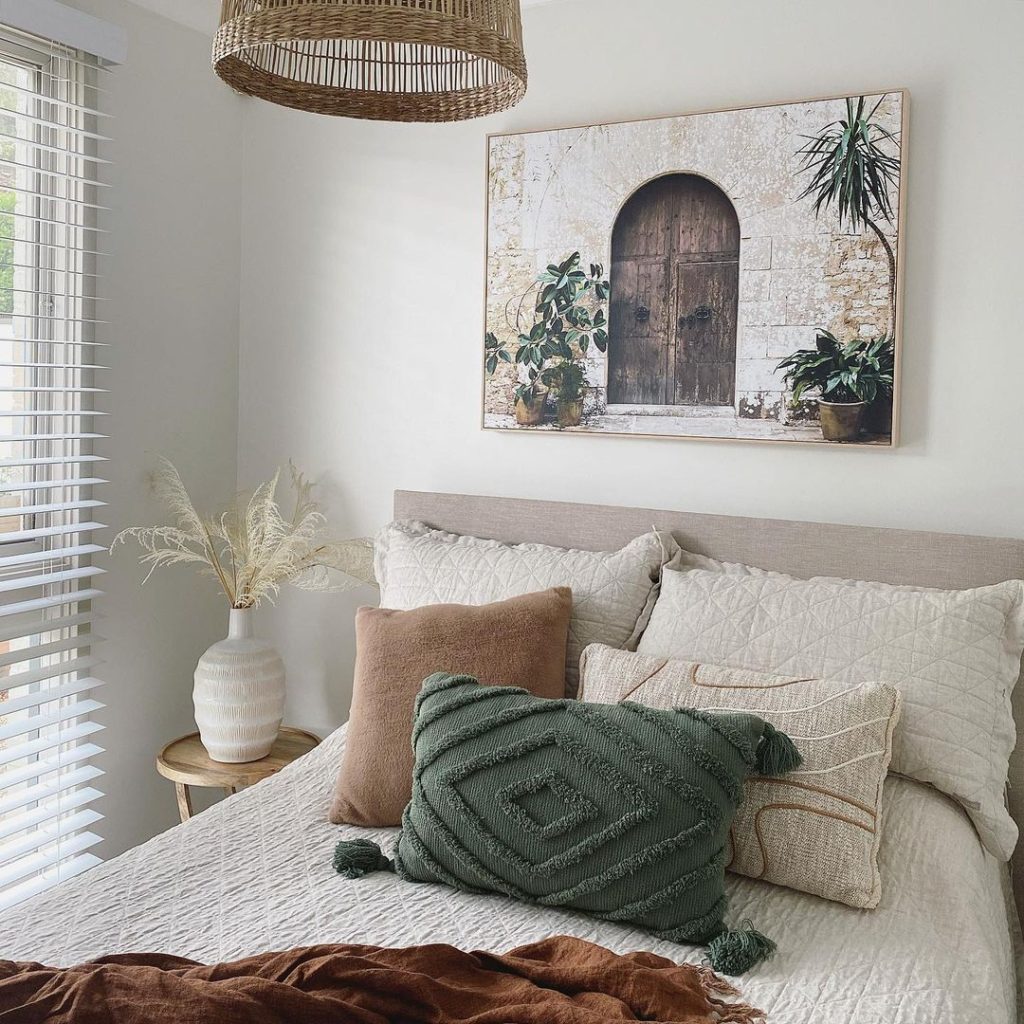 Hard not to love art hence you can spice it up with a medium-size painting or make it old, go for something big.
14. Double Bed Guest Bedroom Design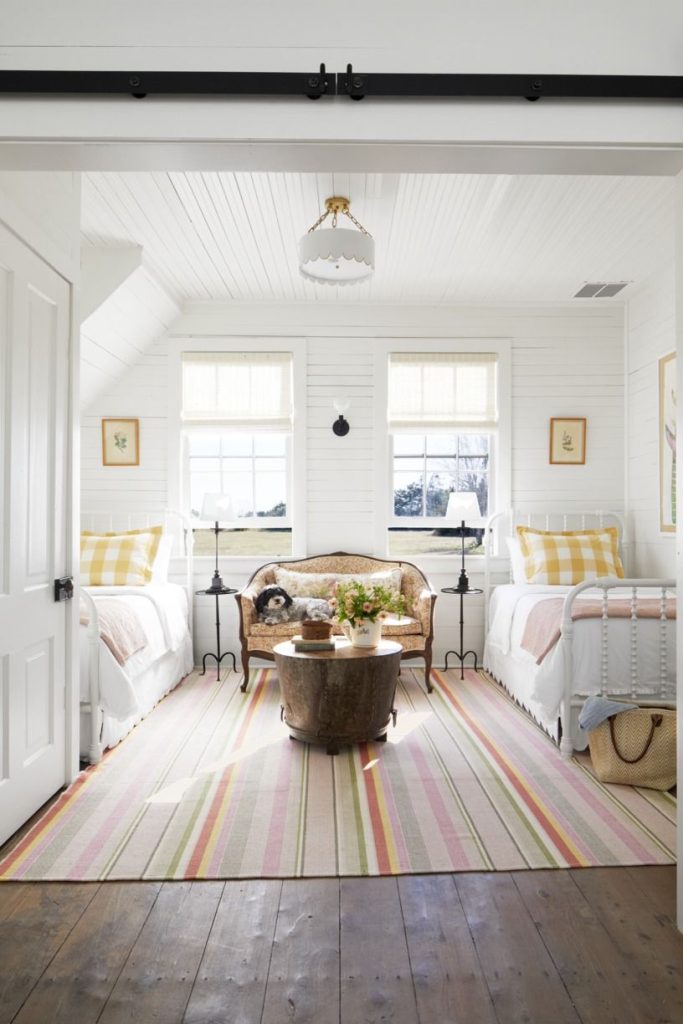 If you are looking for something that stands out but is not too fancy either, you might want to consider recreating this. The double bed can work in any room decor and keeping it practical like the one above is hard not to love.
15. Travel Theme Guest Bedroom Decor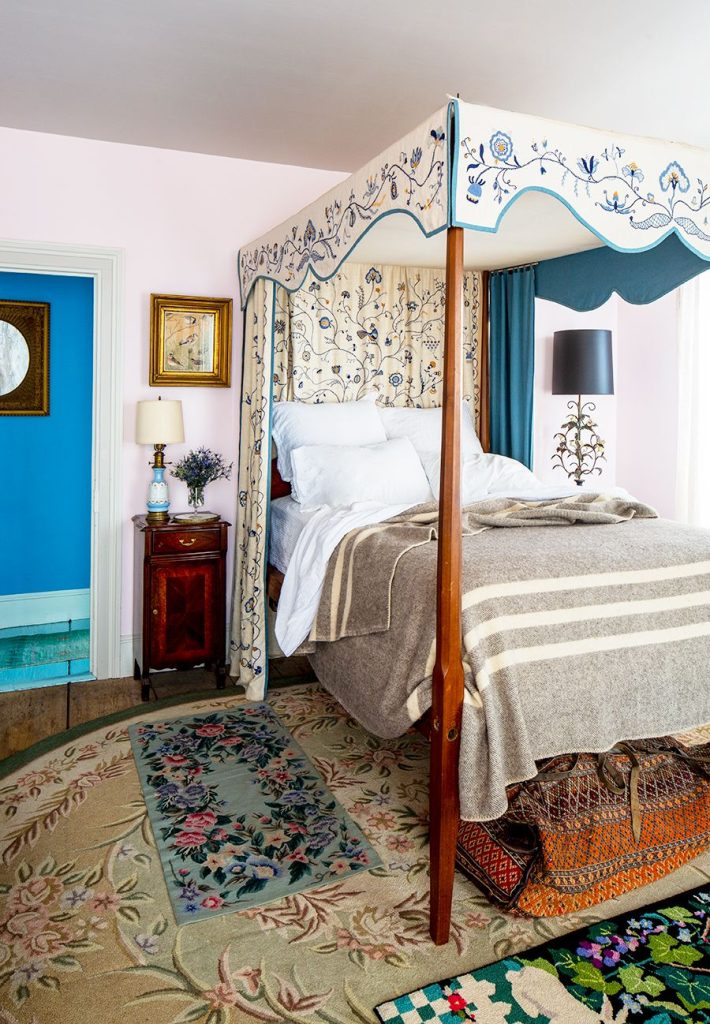 See a guest bedroom can lighten up one's mood. This is not overly dramatic and has essentials that can make your visitors stay pleased. Canopy bedroom design can work for any kind of decor, it is cool and fancy at the same time. Do not mix the mixed patterns on the floor either.
Wrapping Up
Designing your guest bedroom in a very appealing and trendy way should have your guest coming again and again for a visit.
Choosing a design for the guest bedroom can be a bit overwhelming which is why we have listed some of the trendiest ones to inspire you. However, it is important to take your time and don't to mix and match colors and patterns till you find something warm and comfortable.