There are lots of health benefits to eating eggs for breakfast however not everyone is a fan of this high-protein food. Eggs tend to keep you fuller longer and perfect for getting that energy morning boost but no matter how great eggs are, you can't stick to that for breakfast every morning.
A diet that is high in protein is important if you want to maintain a healthy organ and body. Studies show that eating foods high in protein for breakfast leads to less hunger throughout the day.
Eating an adequate amount of high-protein foods is also another way to maintain your muscle mass and even help increase strength. While eggs should be canceled completely, other foods can provide you with as much protein and energy.
While eggs are the first high-protein foods that come to mind, there are other smart options you should consider as well. So, if you are looking to switch up your daily egg breakfast, we have rounded up a list of high-protein eggs substitutes for breakfast.
15 High-Protein Egg Substitutes For Breakfast
Eating protein is another way to achieve your weight loss goal. Your body needs foods high in protein to repair tissues and lower blood pressure too. Lots of fitness and nutritionist believe you require foods high in protein for a healthy body. Here are some of the best high-protein foods that can be substituted for eggs.
1. Oats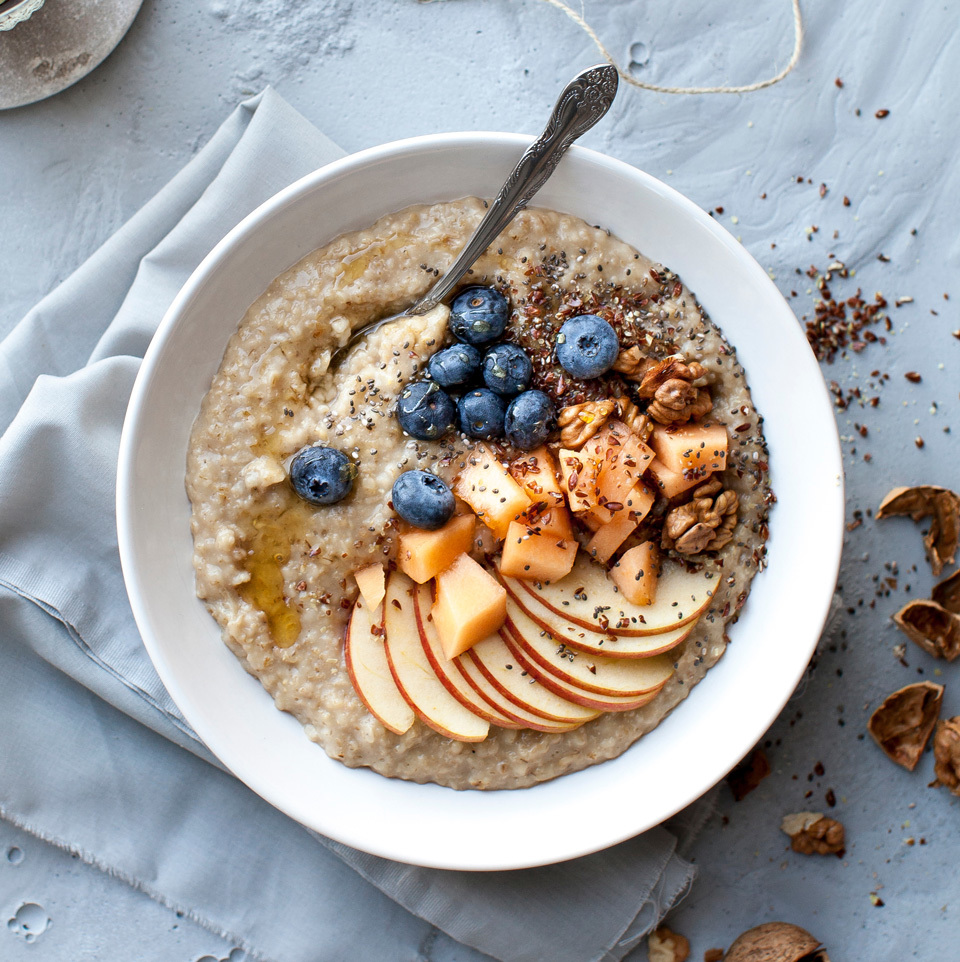 Oats have always been the recommended substitute for eggs and it's among one of the healthiest grains today. There are lots of amazing ways oats can be enjoyed and it is a relatively good source of protein to be enjoyed as breakfast or dinner as well.
Another way to add protein to oats is to substitute water for milk. Oats are an excellent source of magnesium, fiber, manganese, vitamin B1, and several other nutrients as well. So, on days when you run out of eggs, oats enjoyed with some fruits will do just fine.
2. Protein Pancakes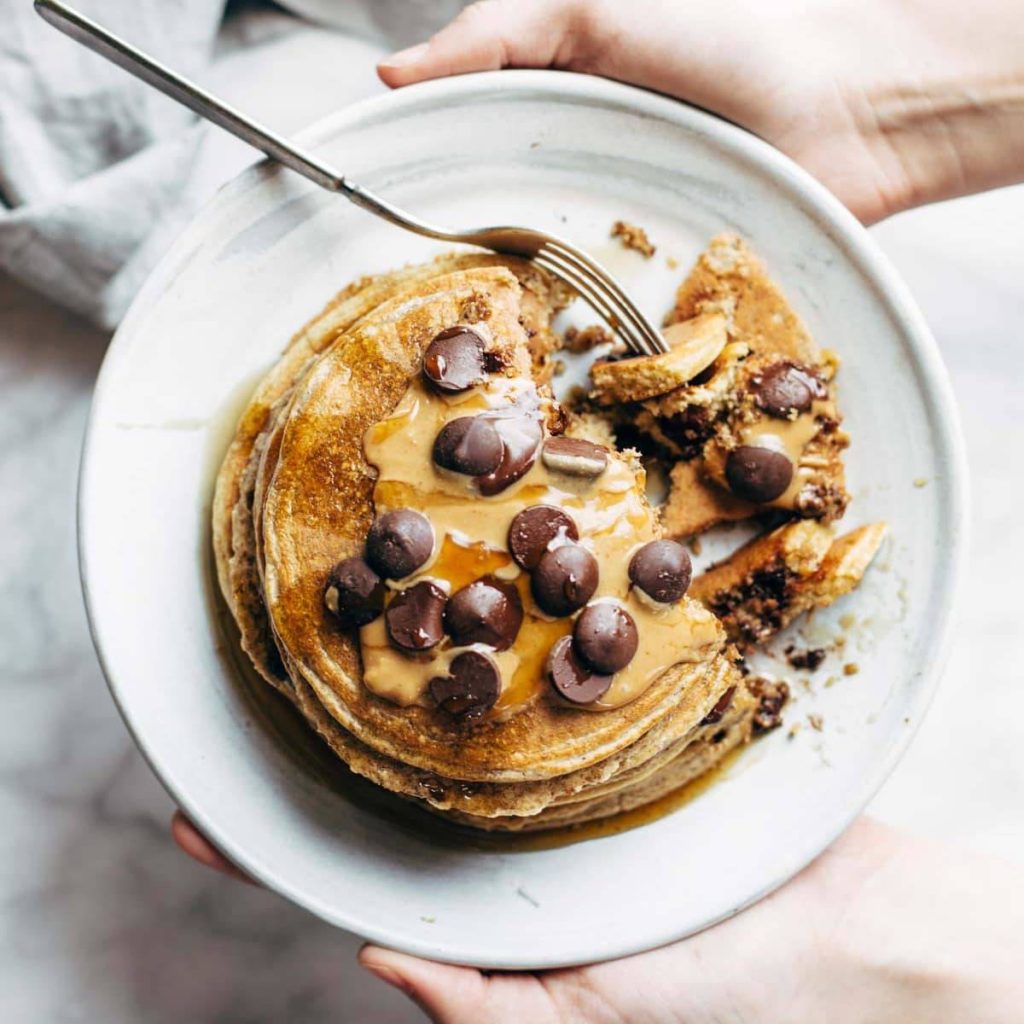 Protein pancakes are the perfect healthy breakfast you can't say no to. This choice of breakfast can easily fit into your daily diet and there are lots of ways you can more protein and fiber into it. You can also enjoy your pancakes with oats and sliced almonds for an extra boost of protein.
This is one of the best protein pancakes to go for. Protein pancakes are not just the perfect breakfast but they can be a classic meal to share with friends too.
3. Scrambled Chickpeas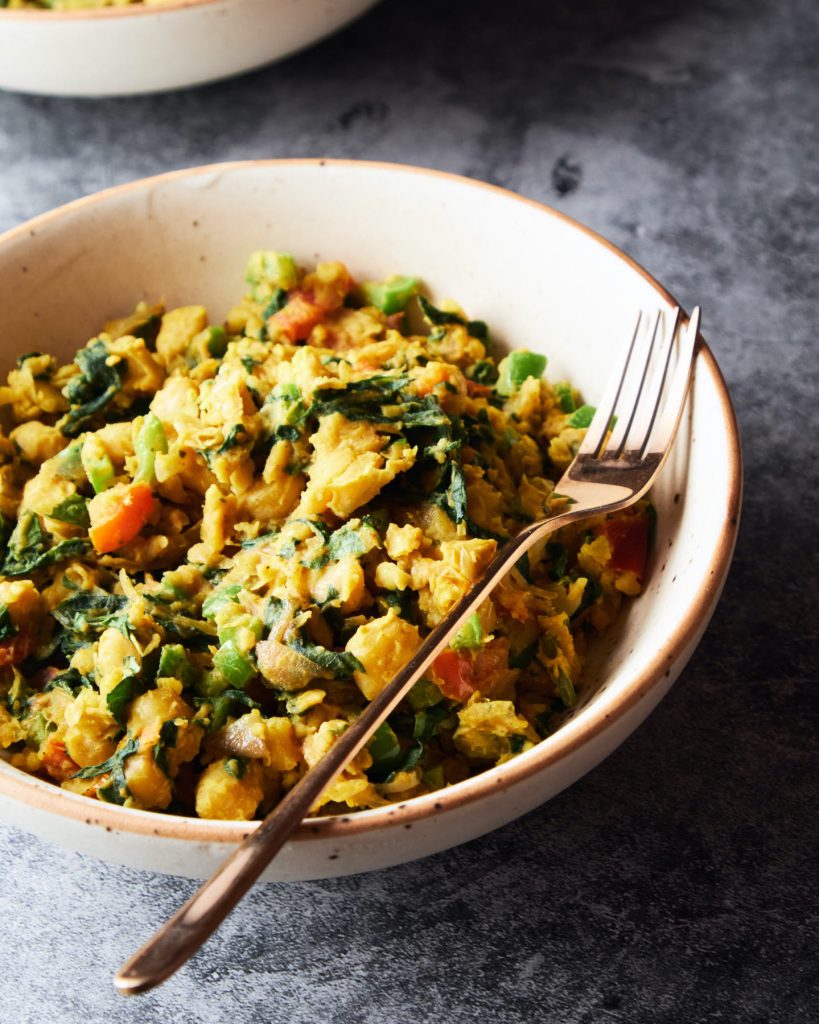 If you enjoy scrambled eggs then you are sure to find scrambled chickpeas even more filling. There are lots of amazing recipes available for creating a bowl of high-protein scrambled chickpeas. Scrambled chickpea is also a great effortless vegan breakfast and it can be enjoyed with lots of vegetables as well.
Scrambled chickpeas are quite versatile and it's another breakfast that is fast and easy to make. This also contains fiber that helps feed beneficial gut bacteria and also keeps hunger at bay all day long.
4. Applesauce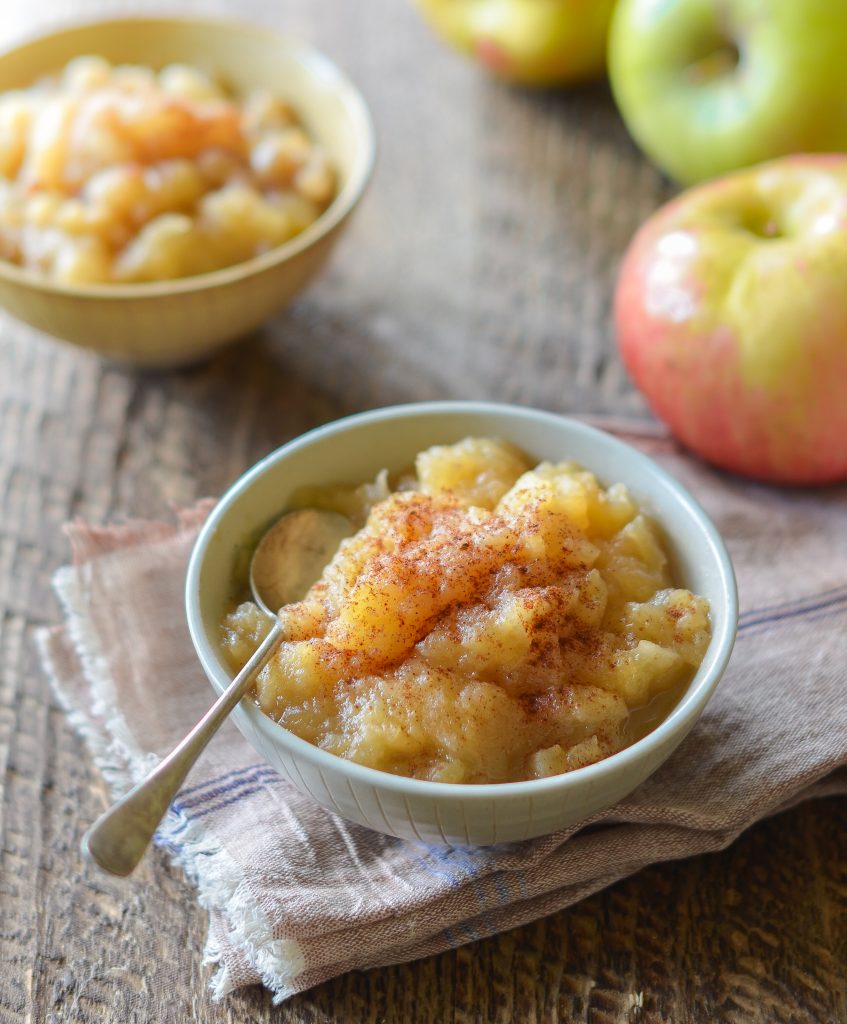 Applesauce can be enjoyed at any time of the day which also includes snacks and desserts. Apple sauce is a purée made from apples and it can be served with cinnamon and spices like nutmeg which are also beneficial. The antioxidants in applesauce can help reduce the risk of diabetes, cancer, and heart disease.
Applesauce is not just an enjoyable egg substitute for breakfast but can also replace sugar in certain foods like oatmeal, cereals, cream of rice, or barley.
5. Blackberry Vanilla French Toast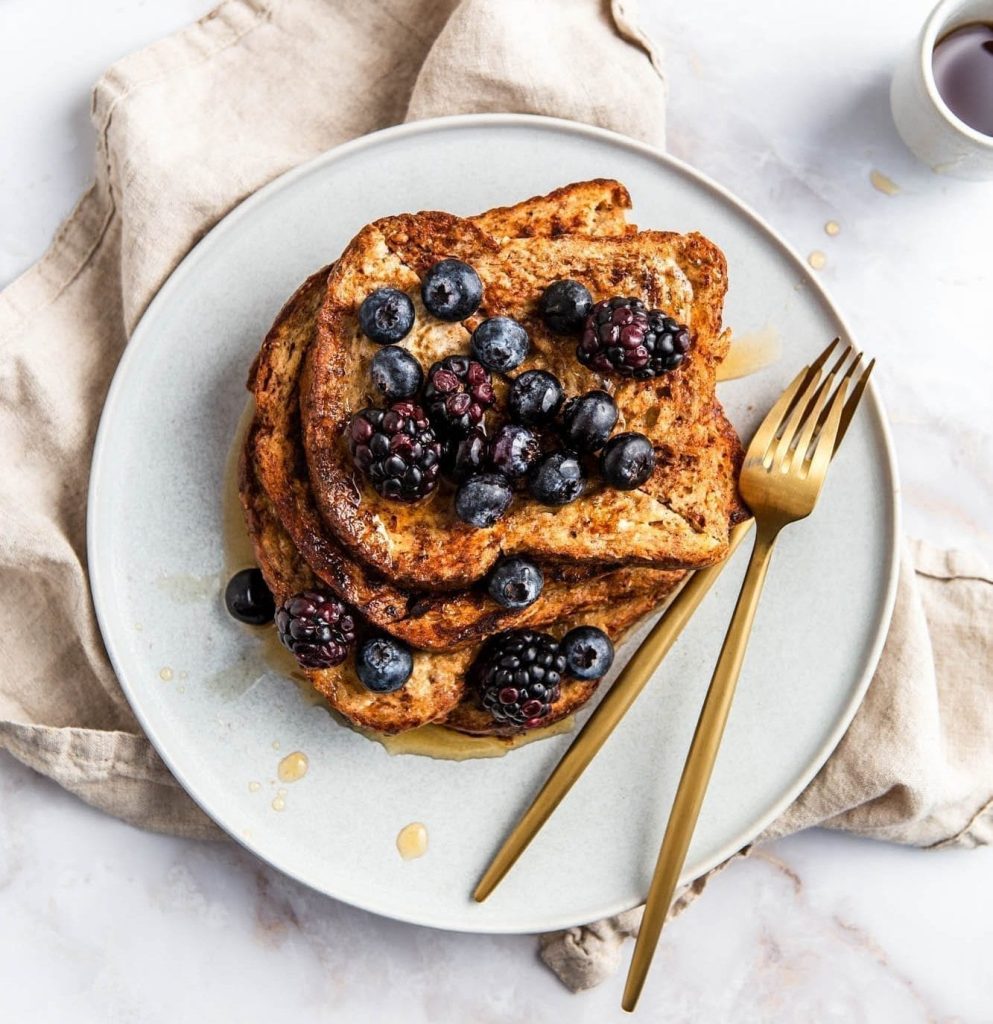 French toast is the perfect way to upgrade your usual breakfast and it's a great substitute for scrambled eggs too. There are lots of amazing recipes to try for making delicious French toast.
If you are gluten-free, you still don't have to give up on French toast, there are lots of gluten-free recipes to try. You will need eggs for French toast, but the good part is that you won't even taste it.
6. Mashed Banana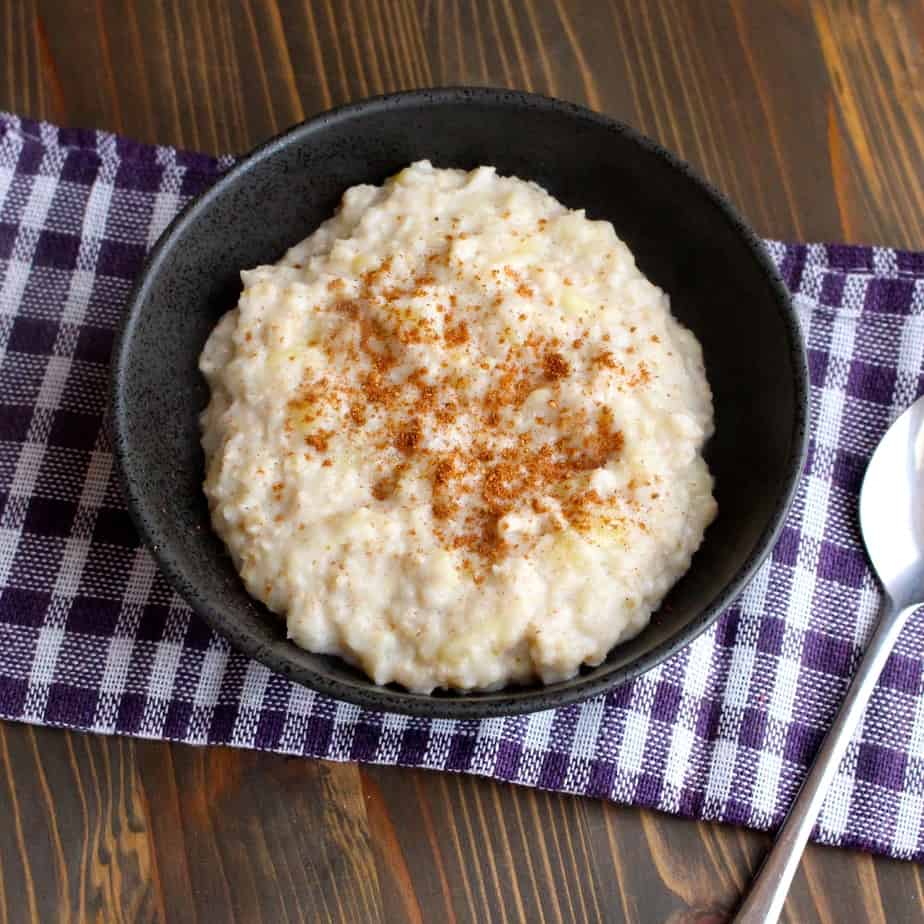 Banana porridge or mashed banana is not just great comfort food but can be a suitable replacement for eggs as well. If you are not a smoothie person then mashed banana can give you the exact protein and nourishment you need. You can also replace mashed banana with other fruits of your choice with high protein
7. Almond Breakfast Porridge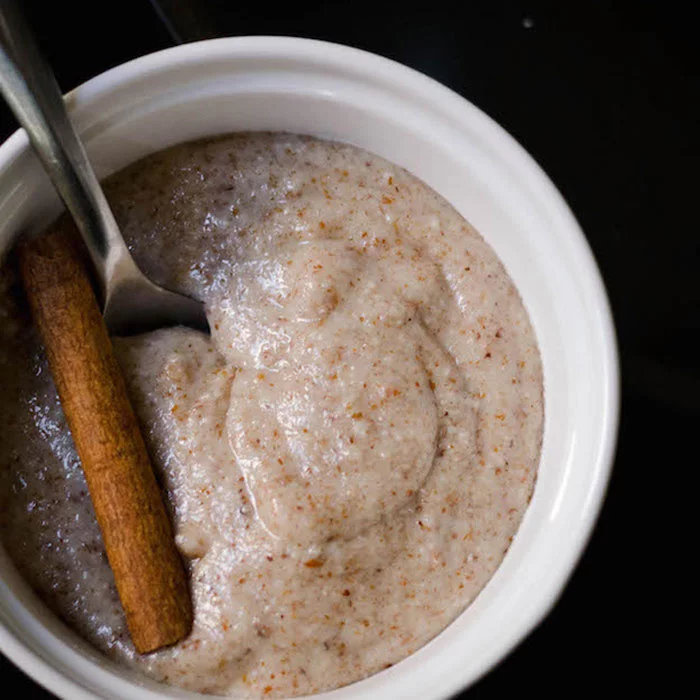 Another hearty breakfast that can boost your high protein diet is almond breakfast porridge. Ground almonds are one of the healthiest nuts out there and combining them with sautéed vegetables or fruits that are also high in protein. Almond Porridge for breakfast is the fastest way to get your protein kick.
8. Cottage Cheese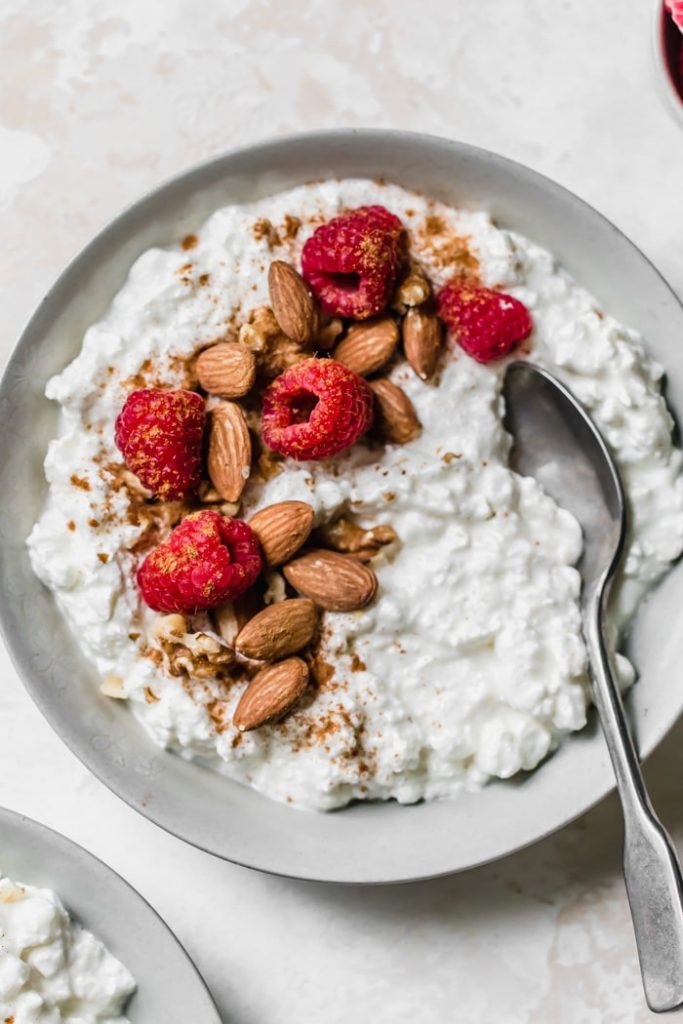 Cottage cheese with over 24 grams of protein per cup makes it an ideal substitute for eggs for breakfast. Cottage cheese is pretty high in protein and it's perfect if you are simply sick of eggs every morning. You can also top cottage cheese with healthy fruits like mango, pineapple, or blueberries for a healthy snack.
This is one of the best replacements for eggs and since it's pretty versatile, it can be part of your healthy diet every day. If you are sensitive to dairy, not to work there are lactose-free options to go for.
9. Southwest Tofu Scramble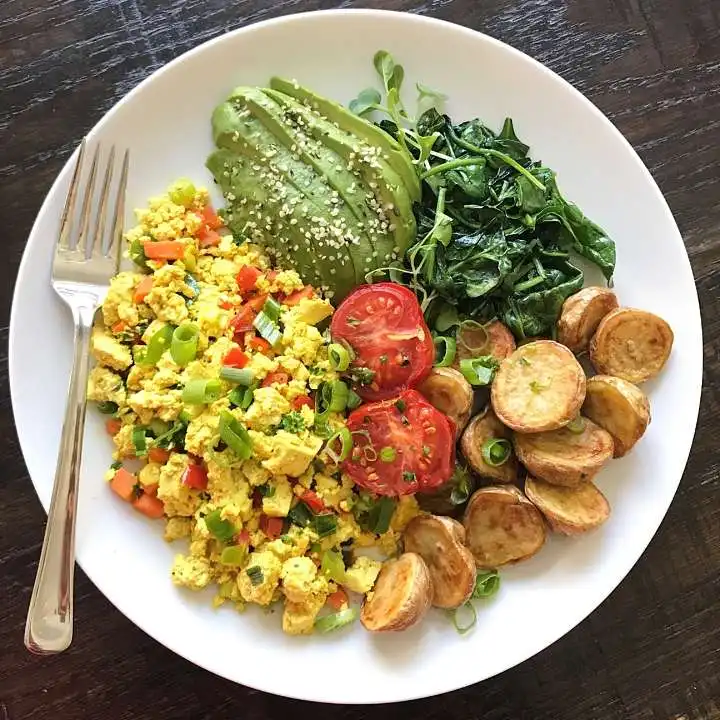 If you do need a replacement for scrambled eggs, you should consider the southwest tofu scramble. Tofu is a good source of protein although not many people enjoy this which is why we have the perfect recipe to correct that. Tofu has a well-balanced amino acid profile and it can cur your appetite throughout the day.
This does make a great high protein breakfast and if you do enjoy this simple, you just need to heat some veggies to go with it. For a whole meal, serve with oatmeal.
10. Chai Breakfast Quinoa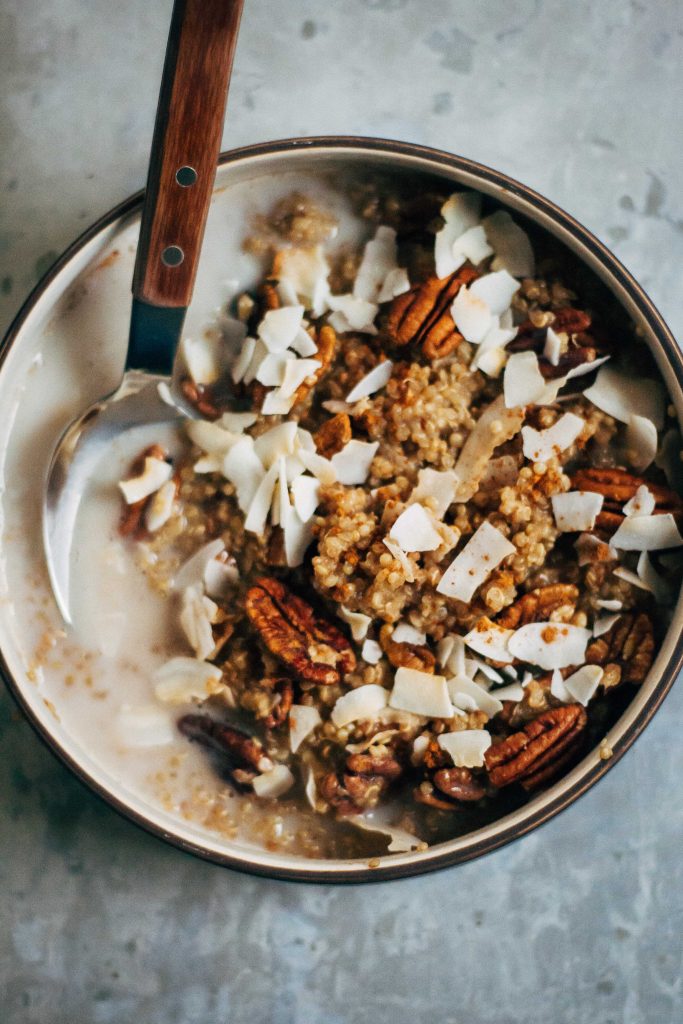 Chai quinoa is another high-protein meal that can replace eggs and happens to be a great vegan dish as well. It's the ideal high protein vegan breakfast to get your day started and the key to the flavor of this quinoa breakfast is the chai-spiced almond milk.
This can be a basic breakfast or dinner and you can make it more nutritious by switching toppings.
11. Black Beans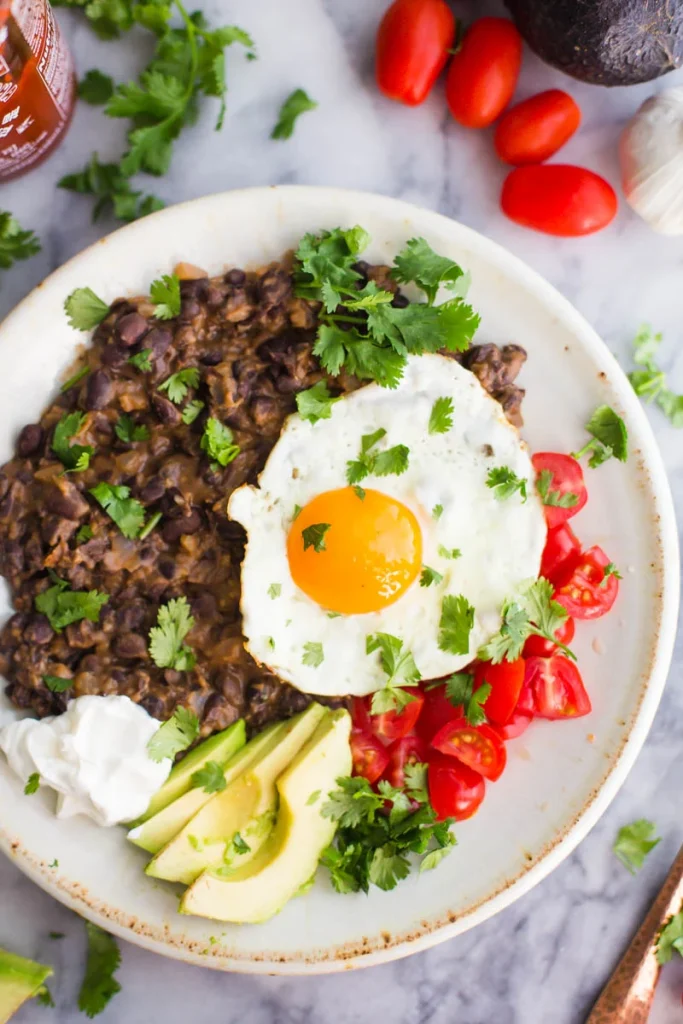 There is no reason not to have black beans for breakfast since it is high in protein. Any kind of beans will be a great substitute for eggs, but black beans are considered more suitable for breakfast.
Black beans are naturally delicious and provide you with plant-based protein and fill you up faster thereby helping with weight loss goals. Kidney beans are also quite nutritious and ideal breakfast egg substitute.
12. Greek Yogurt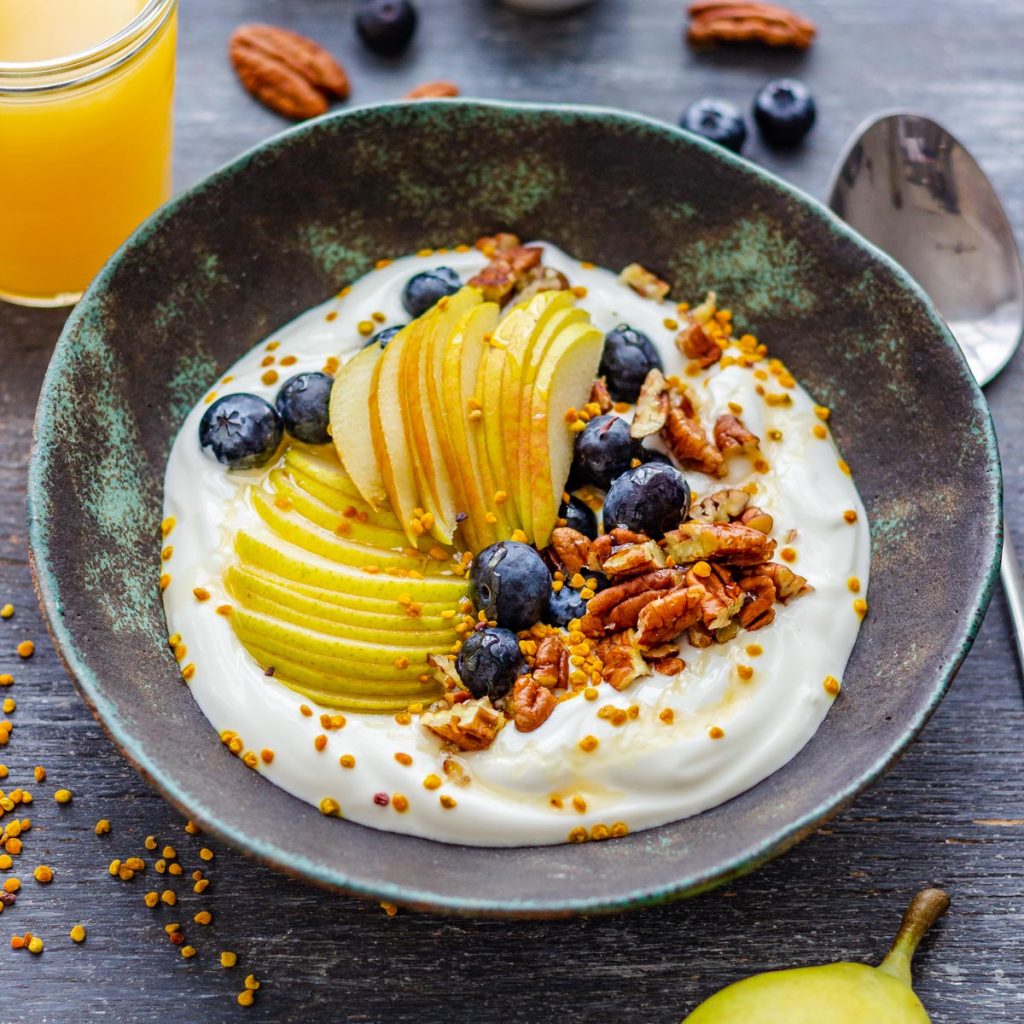 Greek yogurt shouldn't come as a surprise, it is another perfect high-protein breakfast you need to substitute for eggs. This can be added to the list of your breakfast bowl and It's what you need to power your morning. Enjoy a bowl of Greek yogurt with granola, berries, coconut flakes mangoes.
All varieties of yogurt are an excellent source of protein, but Greek yogurt specifically has higher protein content per serving. Greek yogurt is creamy and thick which makes it a great substitute for eggs and it supports a healthy gut and immune system.
13. Turkey Sausages Patties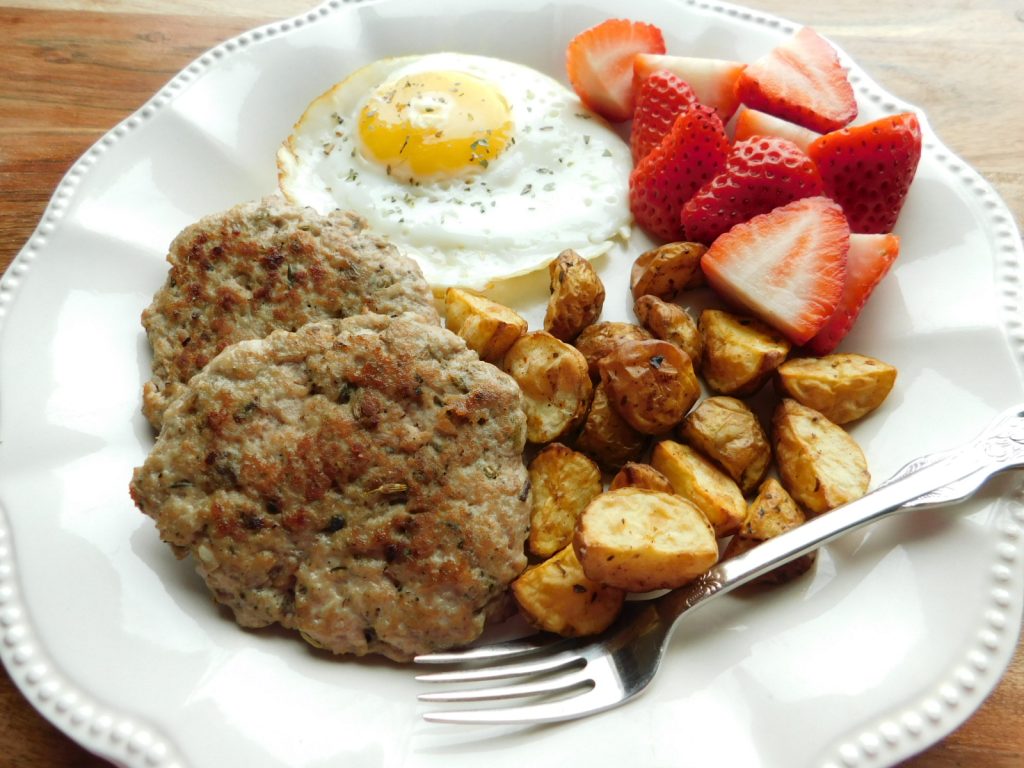 Turkey sausage is another powerhouse protein and it's quite convenient to make as breakfast too. You don't have to stick to Turkey type of sausage alone there are chickens, beef, sausages, and pork are also excellent sources of protein as well and they are lower in saturated fats than other types of breakfasts options.
No matter your choice of sausages, ensure to choose one with no additives or preservatives. You can enjoy the sausages on their own or have them paired with scrambled eggs for a hearty breakfast.
14. Smoked Salmon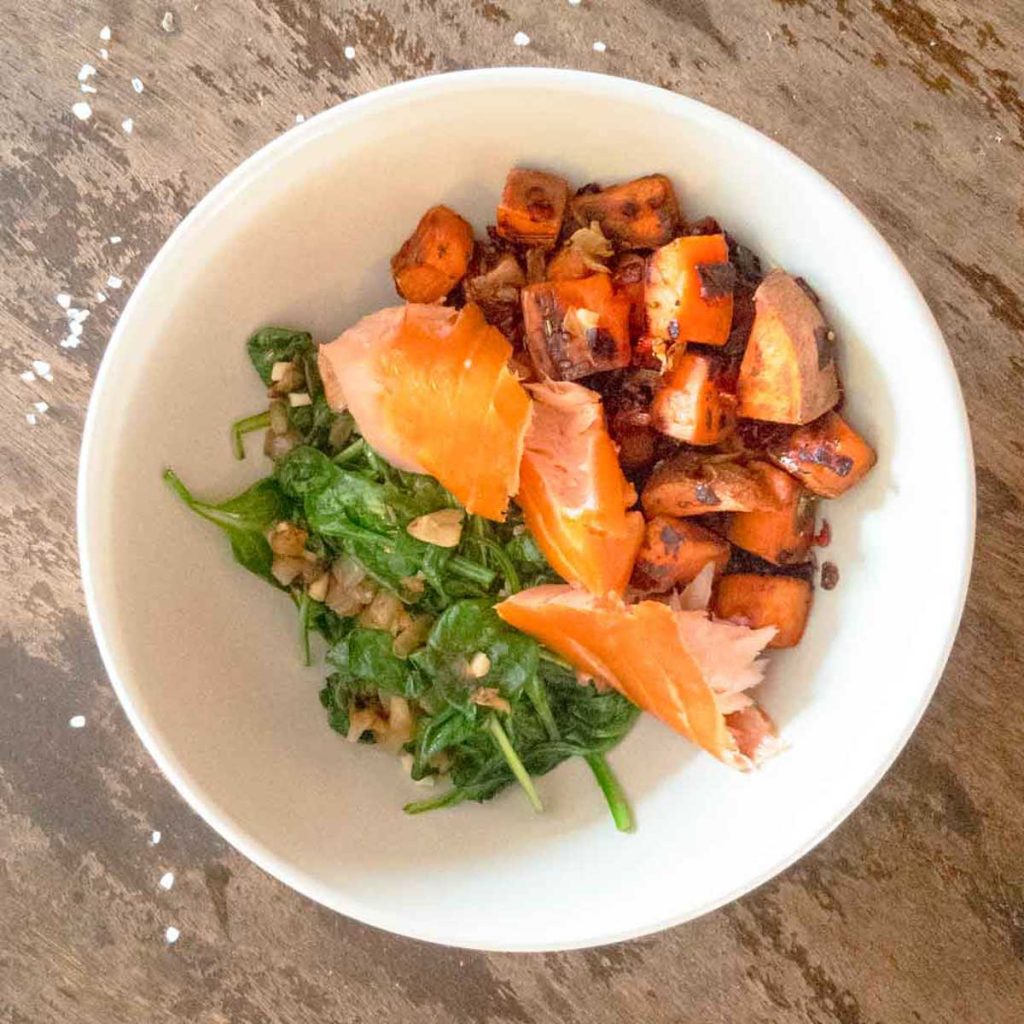 You can enjoy smoked salmon for breakfast either as a main entrée or an appetizer. It is high in protein and contains healthy fat hence it can simply replace eggs with this. Smoked salmon is extremely healthy, it is loaded with vitamins, nutrients, and omega-3 fatty acids.
15. High Protein Stuffed Sweet Potato
An elaborate meal isn't needed for breakfast but should be enjoyable. Sweet potato can be an excellent substitute for eggs to get your morning started. There are lots of high protein recipes for sweet potatoes and since it's protein-packed, you can worry less about hunger for a long while.
Sweet potato is not just packed with protein but also rich in varieties of micronutrients needed by your body. To make sweet pottage a perfect plant-based recipe, enjoy with carrots, cranberry, black beans, and pumpkin seed.
Frequently Asked Questions
Here are some common questions you may have about substituting eggs for other high protein breakfast options.
What can I replace eggs with for breakfast?
Not everyone wants eggs in the bowl no matter how healthy they are or if you simply run out of eggs, there are always ingredients that can replace it. Replace eggs in your recipe with is tofu, black salt, swirl milk, cottage cheese, chickpea flour, or yogurt. There are also lots of healthy breakfasts that don't require eggs.
What's better than eggs for breakfast?
Eggs might be ideal for breakfast due to their high protein benefits and fewer calories. But if you are looking to replace it, tofu might be the better choice. Although oatmeal is often the popular replacement, it contains more calories so best to stick with tofu which is completely safe to be consumed every day for breakfast.
How can I get 20 grams of protein for breakfast?
Not all high-protein foods contain 20 grams of protein in one bowl so it's best to enjoy a combined source of protein foods for breakfast. To power, your morning, pair your oats with blueberries or go for turkey sausage paired with an egg sandwich.
Do oats have protein?
Oatmeal is another popular meal for breakfast besides eggs and yes it contains an excellent amount of protein. Oats have high nutritional value and they can be enjoyed with lots of healthy fruits for breakfast.
Final Thoughts
The key to switching from egg to other high-protein breakfasts is being able to create your recipe. Eggs raise good cholesterol and it is a worthy breakfast option. But you can't have eggs every day or simply run out of eggs, this article has a list of perfect high protein breakfast options to provide the energy you need for the day.
We are sorry that this post was not useful for you!
Help us improve this post!
Tell us your thoughts in details, we welcome every feedback we can get.