It doesn't matter if you live in a small house or large apartment, creating a unique home office can make working fun.
You don't need a whole room to create a home office space, you just need to be creative and have some inspiration to carve out something that suits your taste. Anybody can benefit from a functional workspace at home, it makes it easier to get up and work, and luckily, there are endless ways home offices can be designed.
Home offices have become quite common these days and creating one is not as complex as it sounds. You can transform an unused closet into something surprisingly stylish or you can simply go bold and have a whole room dedicated to it.
Whether you work fully from home or need to bring work home from time to time, having your own office space at home can make this more exciting.
Home Office Designs Ideas
A home office can be created not just for you to work but your kids can also use this area to sit and concentrate on homework. A home office can be pulled out of anywhere in the house. Whatever your choices and taste in designs are, we have compiled 27 home office designs that range from small space to rustic and chic ideas.
1. Cosy Home Office In Scandinavian Style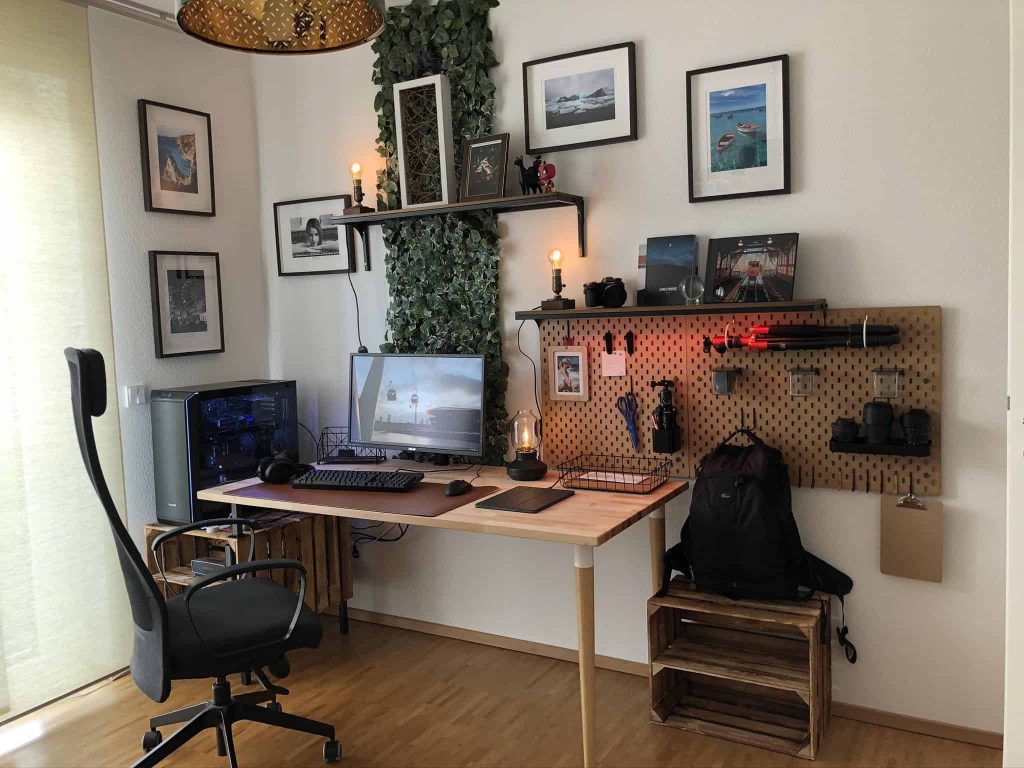 This is a great home office if you do bring lots of work home and it is also great if you work with tools. You can easily have it set up or add a wall-mounted desk added to it. This is quite cozy and interesting at the same time.
2. Country Style Home Office
If you want something more dramatic than the usual cozy home office then above is one design worth giving a choice. This is simple and it doesn't require much space to create. You can also add some interesting colors and a library did make it modern.
3. Simple Home Office Design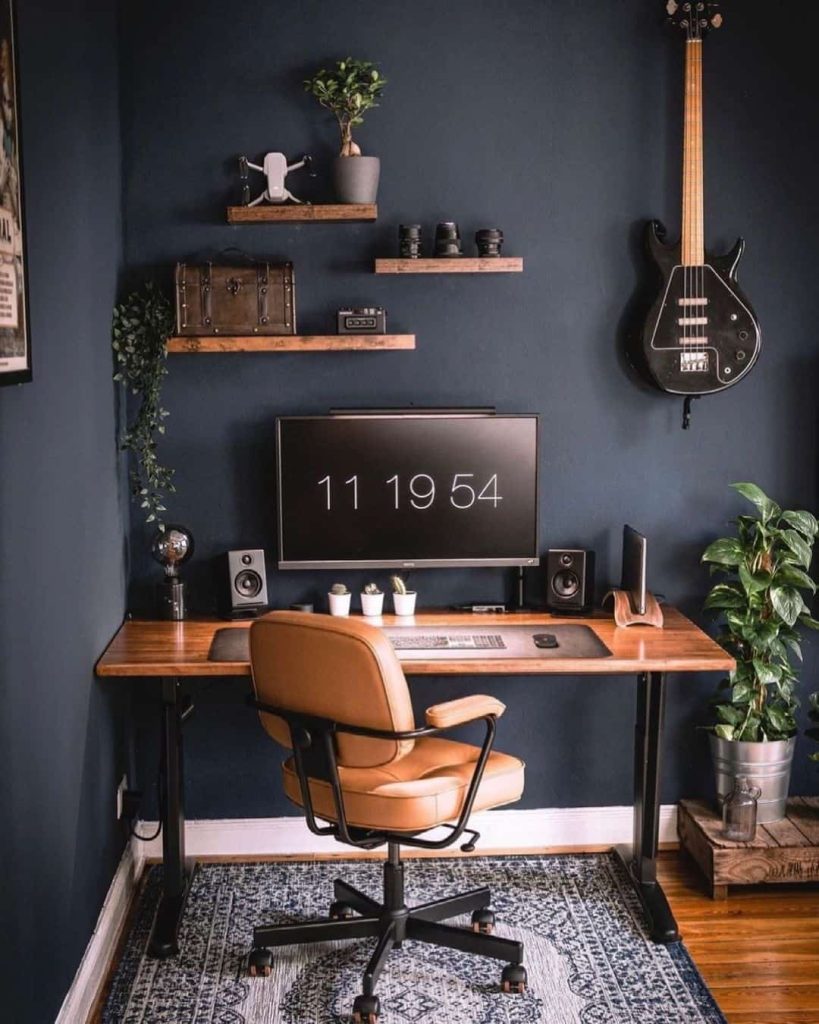 This is another less dramatic but really cool design. This is really great if you need to keep things simple and exciting. The chair is also very comfortable if you need to sit for long work.
4. Neutral HomeOffice Decor
Combine neutral colors and you are sure to get something fascinating and gorgeous like the one above.
5. Artistic Home Office Decor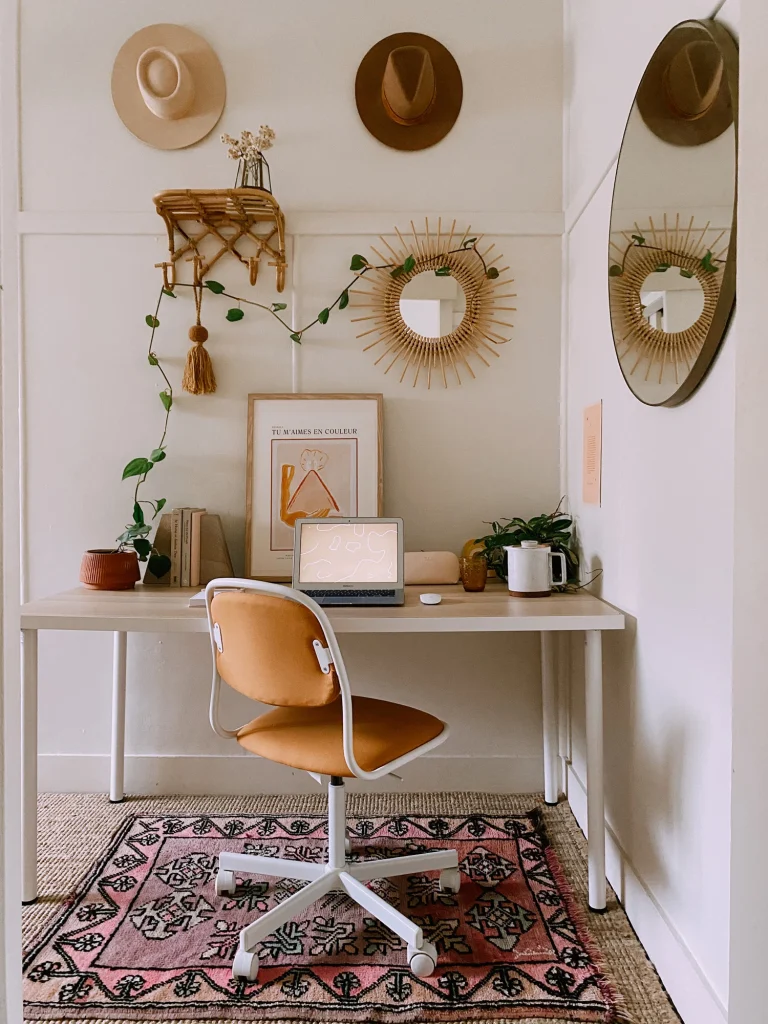 If you are lacking space, don't worry about it. You can definitely create something small and interesting like this one above.
6. Farmhouse Style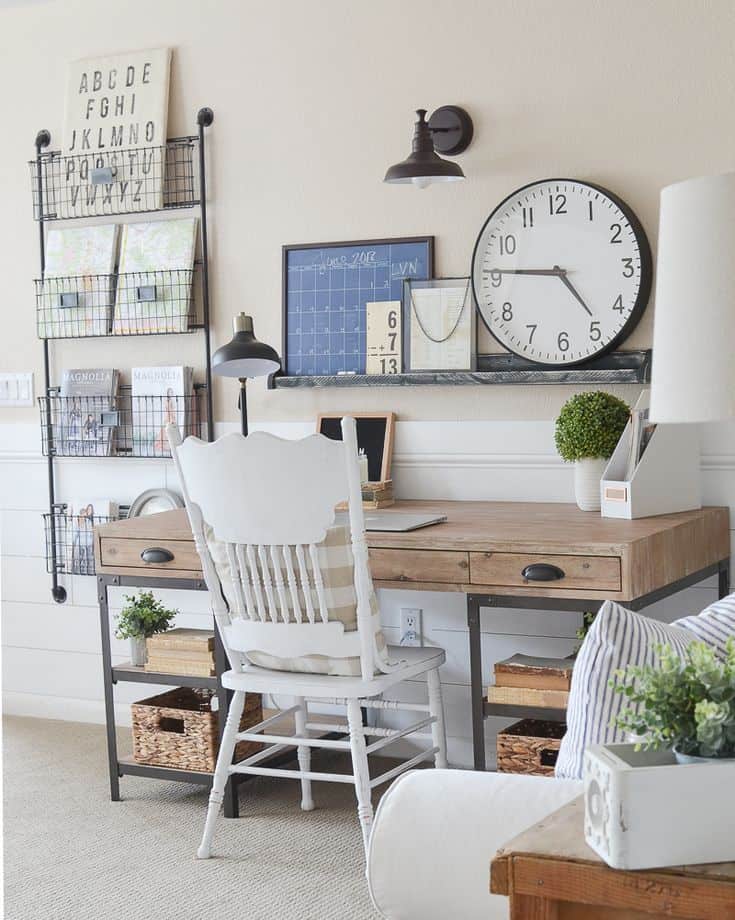 A minimal style will do just fine. This design is actually perfect if you want something and less space to use too.
7. Home Office With Wall Mounted Desk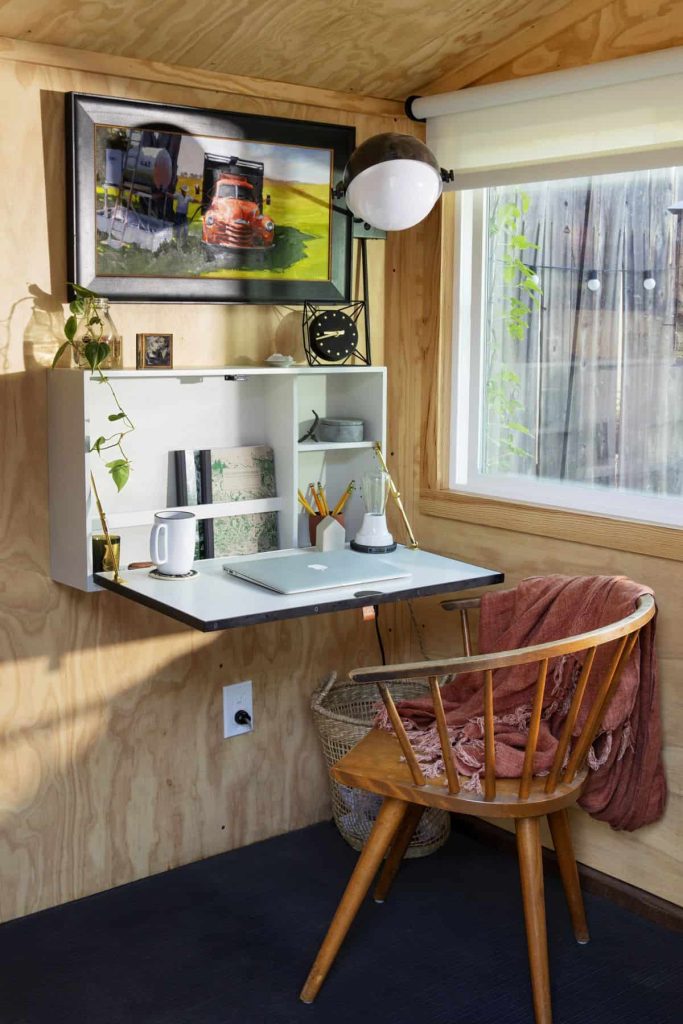 Wall-mounted desks are really great for any space. This will not only help keep things well organized but it is the ideal setting for a small space. You can go for a large mounted desk depending on how much space you need.
8. Minimalist Design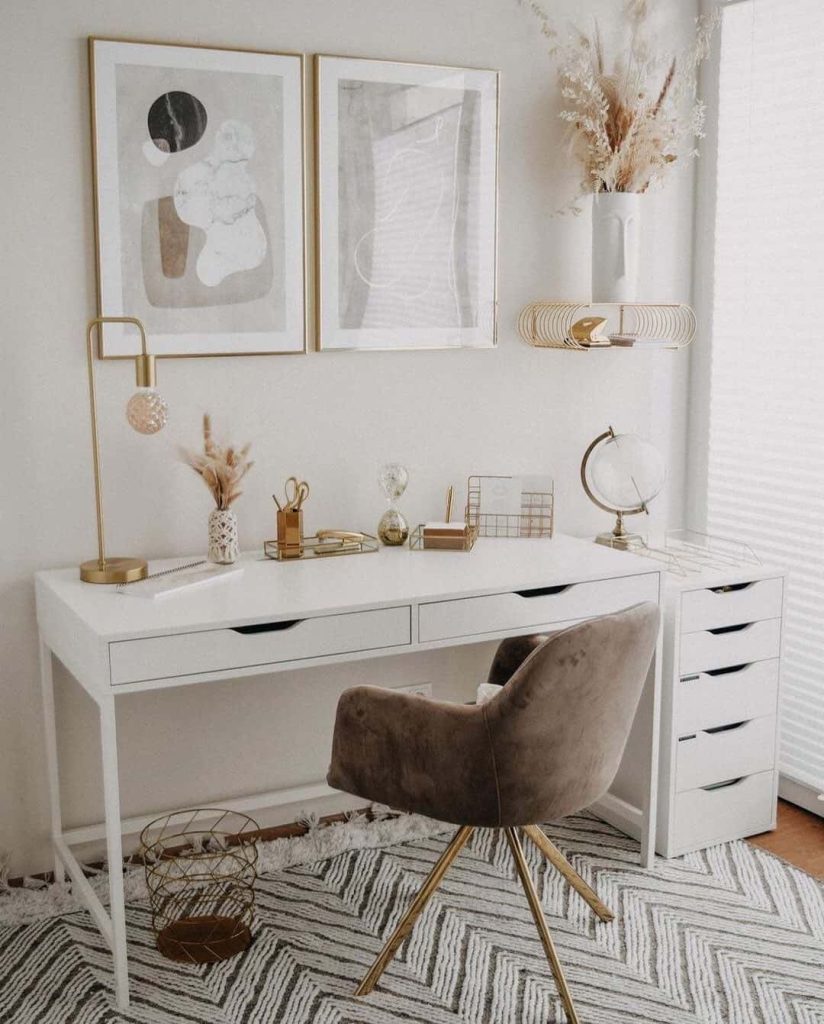 A minimalist design is not just fun and simple but also very practical. This is really cool and it works with any home decor.
9. Simple Home Office With Outdoor Decor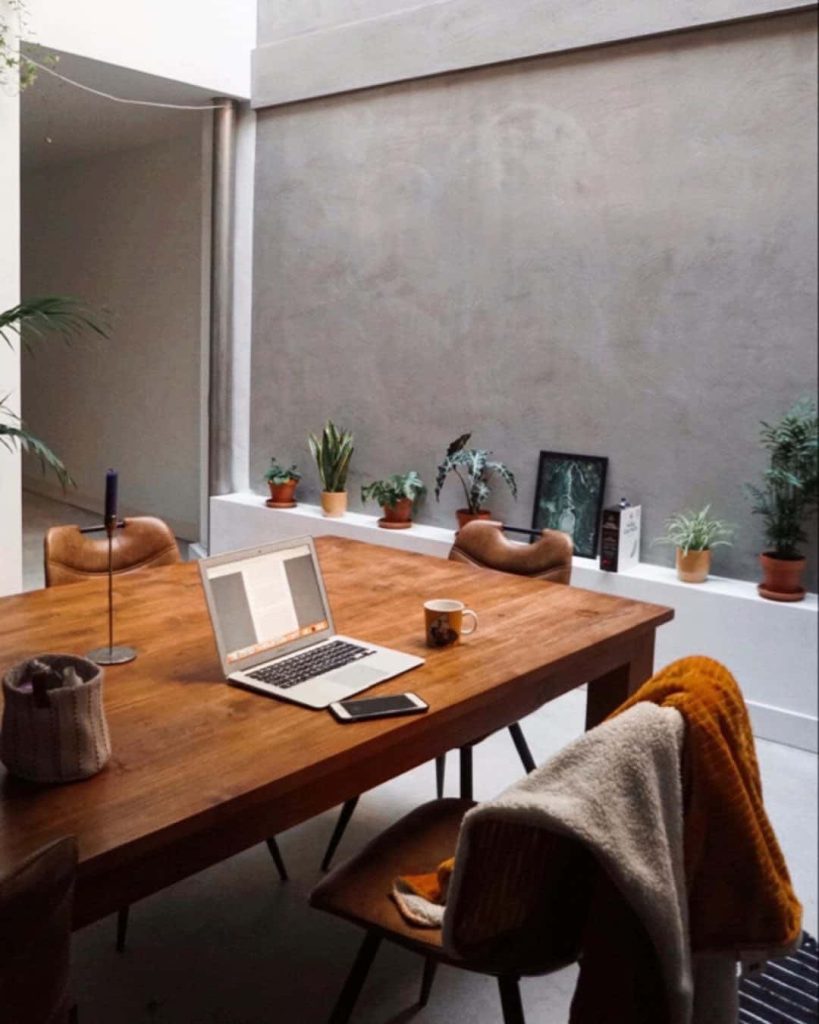 Here is another simple home office design to add some fun to the environment while you work. This is really cool for any outdoor decor and you can add some plants to make it more exciting and natural.
10. Efficient And Charming Design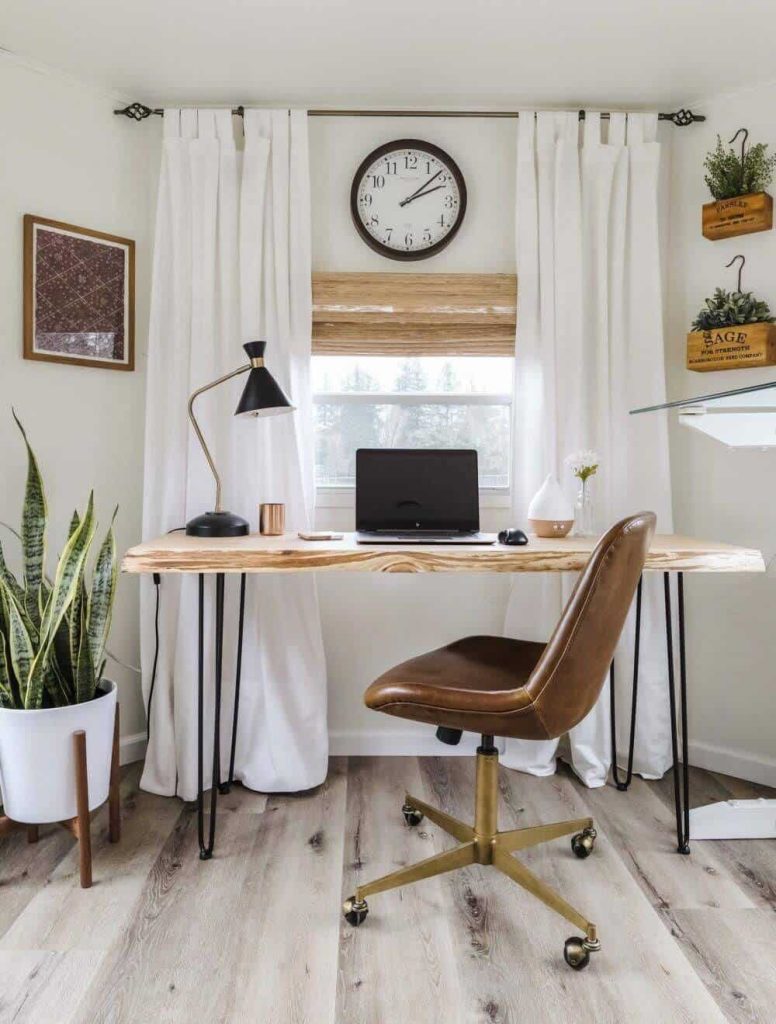 You can really have fun with your home office while keeping it as simple as you can.
11. Chic Home Office Design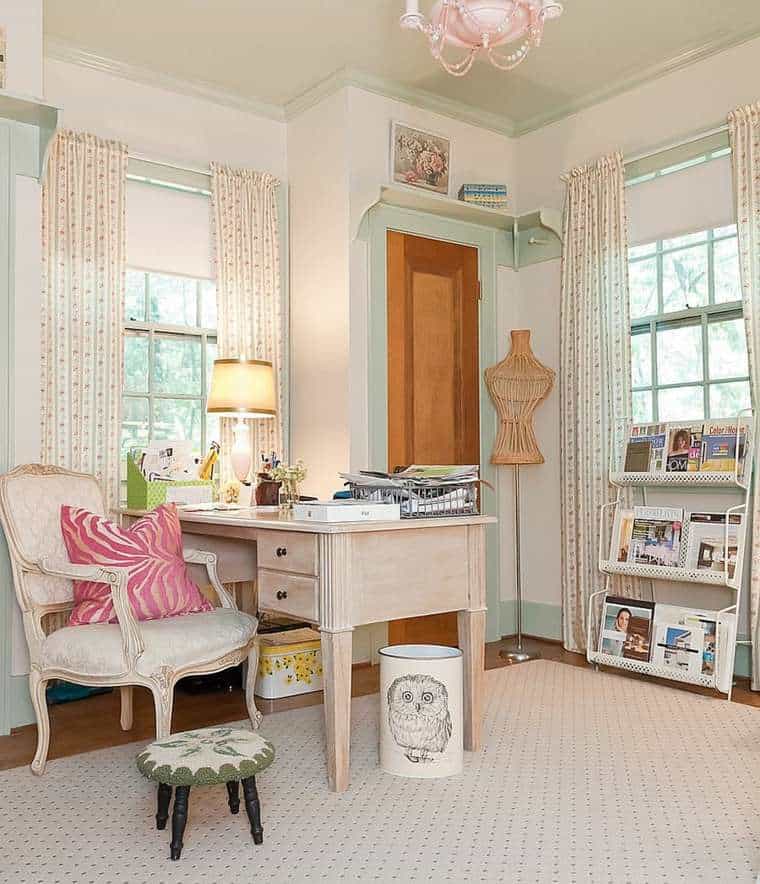 For a cool complete home office design then you need something a bit dramatic and fun. This is a design you can have regardless of your kind of work.
12. Spring Home Office Design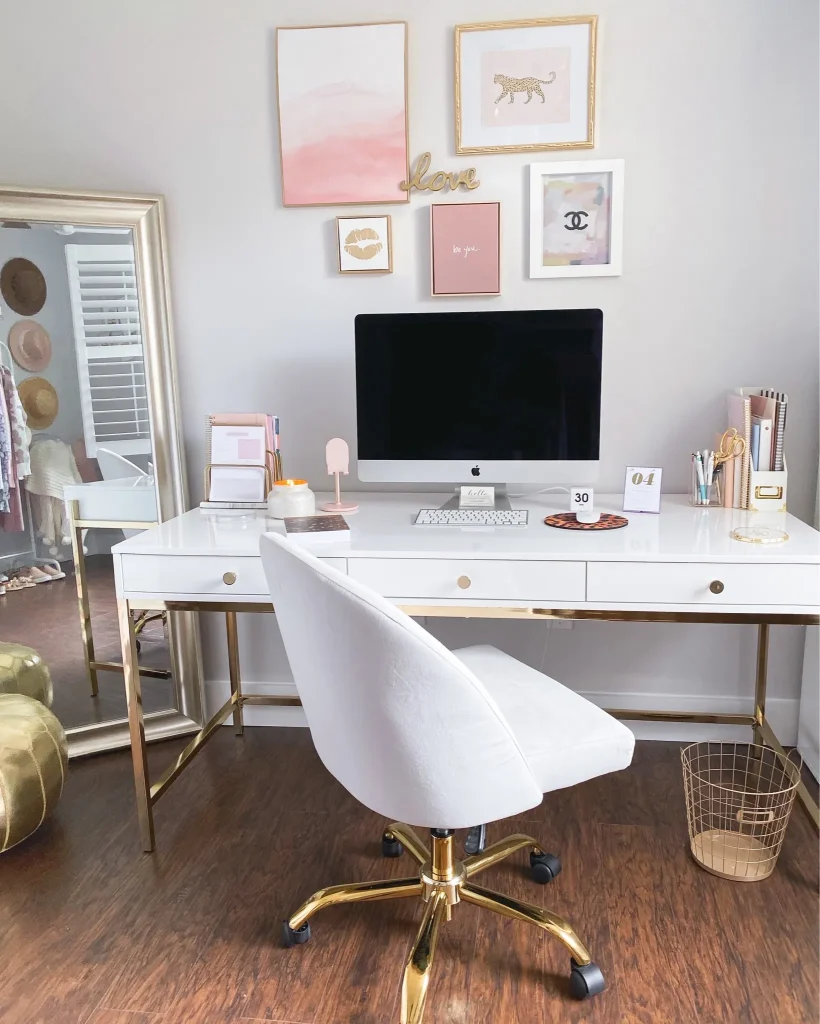 A fancy home office can also be ideal if you need something calm and relaxing to hasten work along. This is ideal for any kind of office as well.
13. Small Desk Design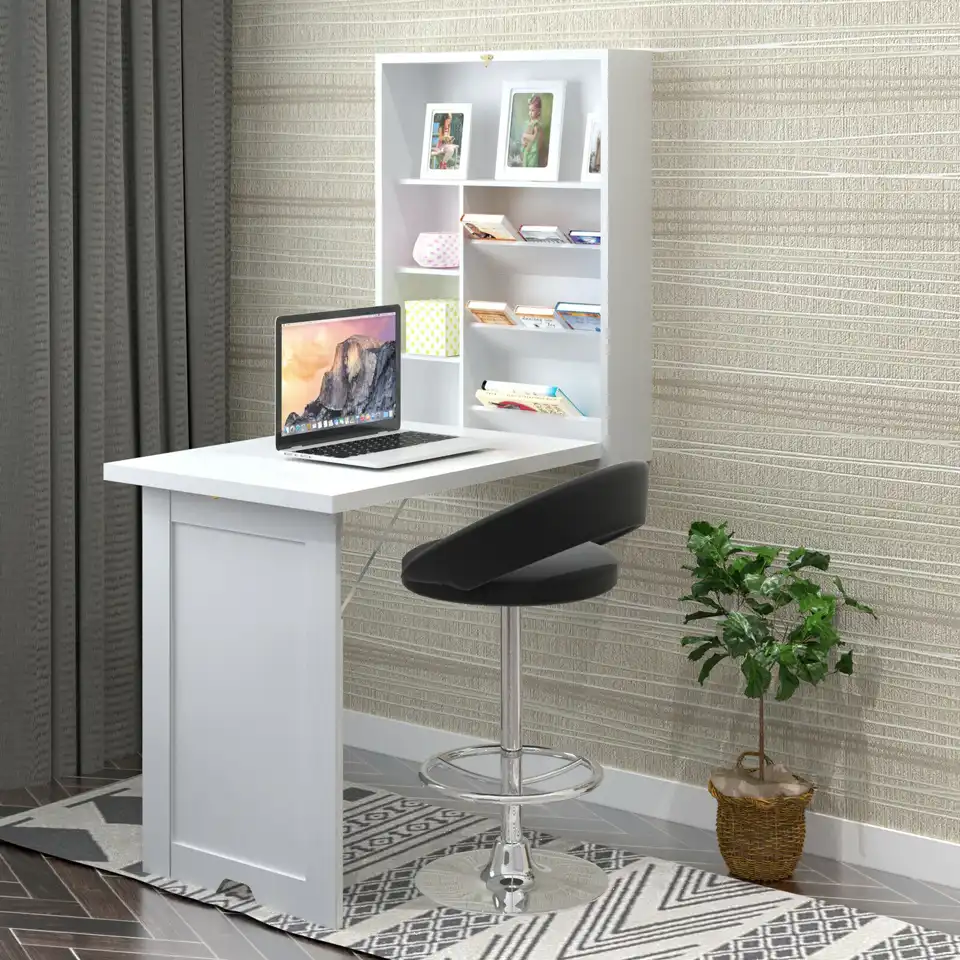 Here is another simple but exciting home office design.
14. Minimalist Design With Mini Library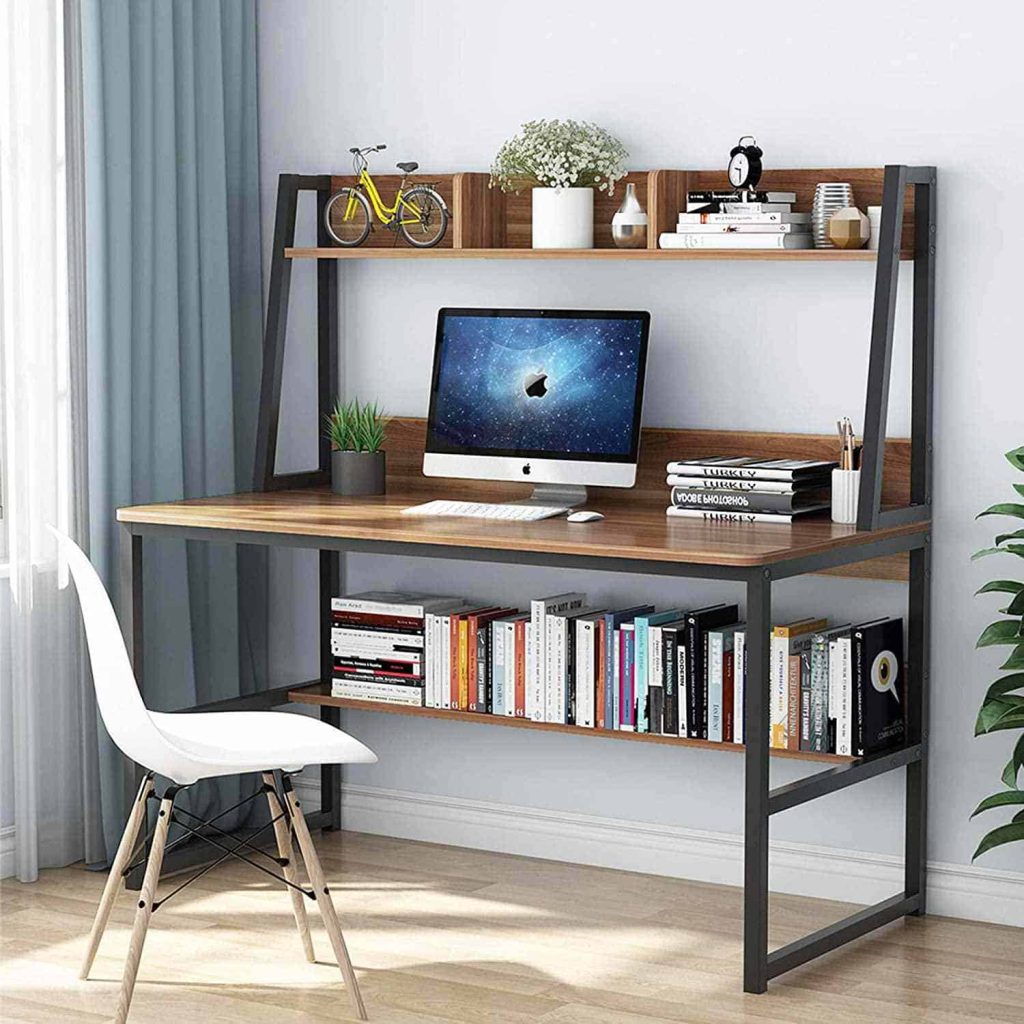 A library can come in really handy and if your work requires lots of books then this home office design is sure to work for you.
15. Contemporary Home Office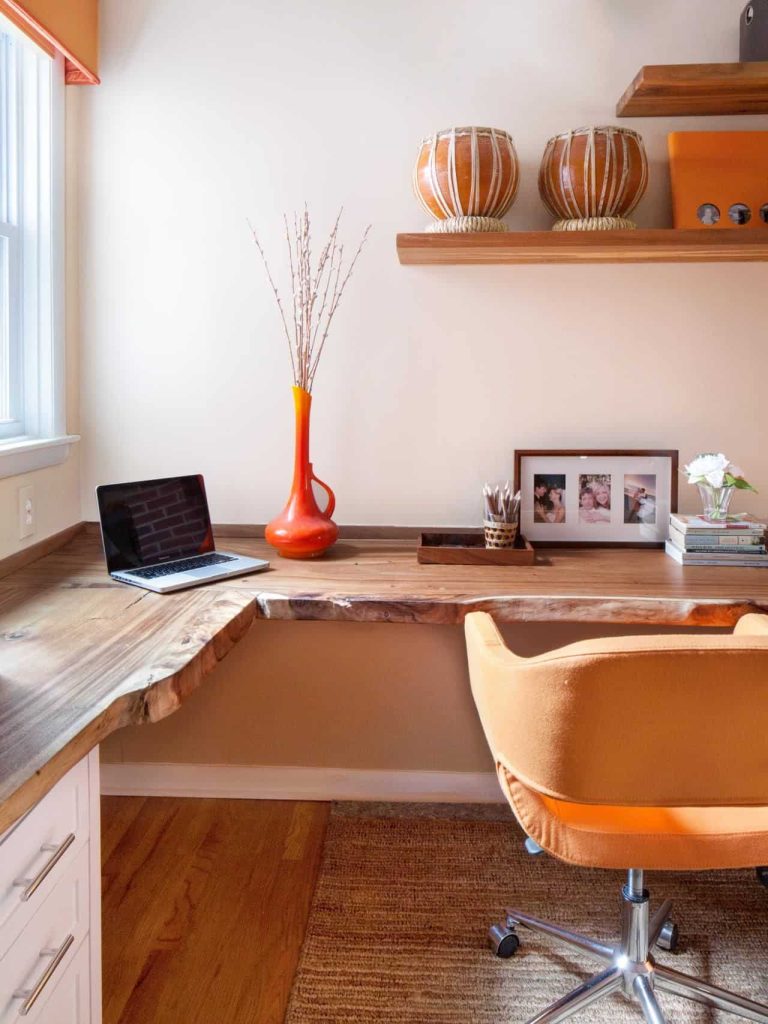 A contemporary home design is never boring. It is also called a corner office and it can make work really worth getting to.
16. Modern Home Office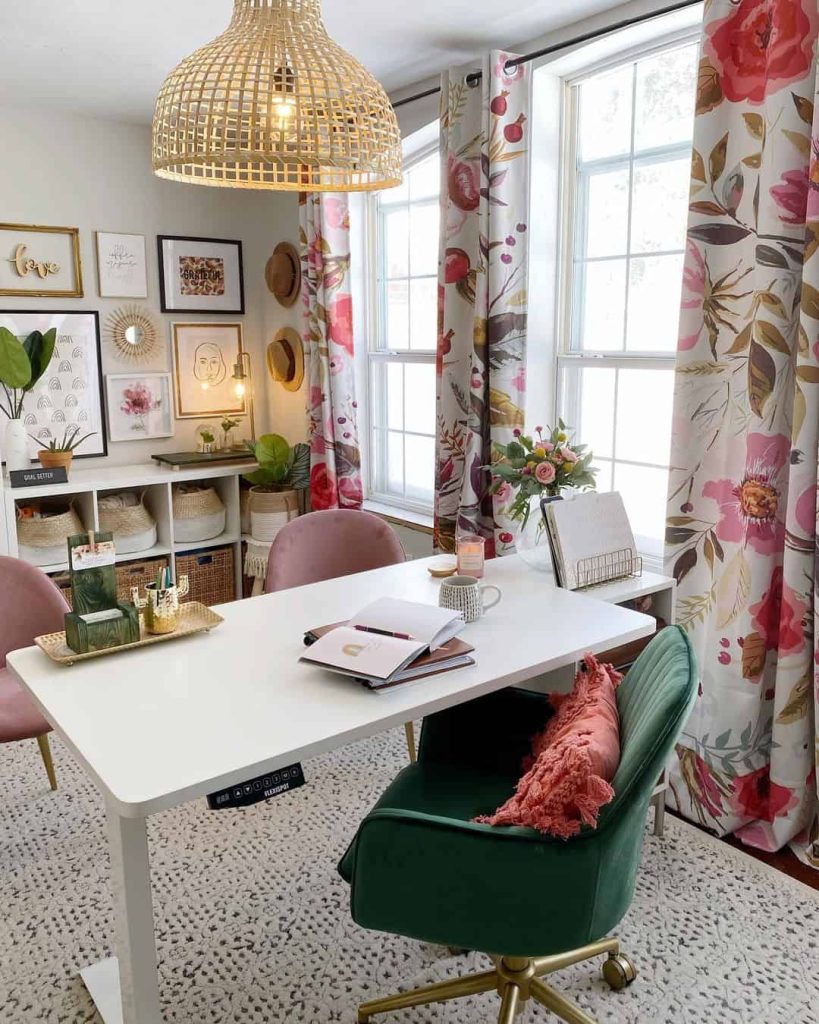 Don't shy away from bold designs. This is not overly dramatic but the chair help brings some color and boldness to it.
17. A Stylish Corner Home Office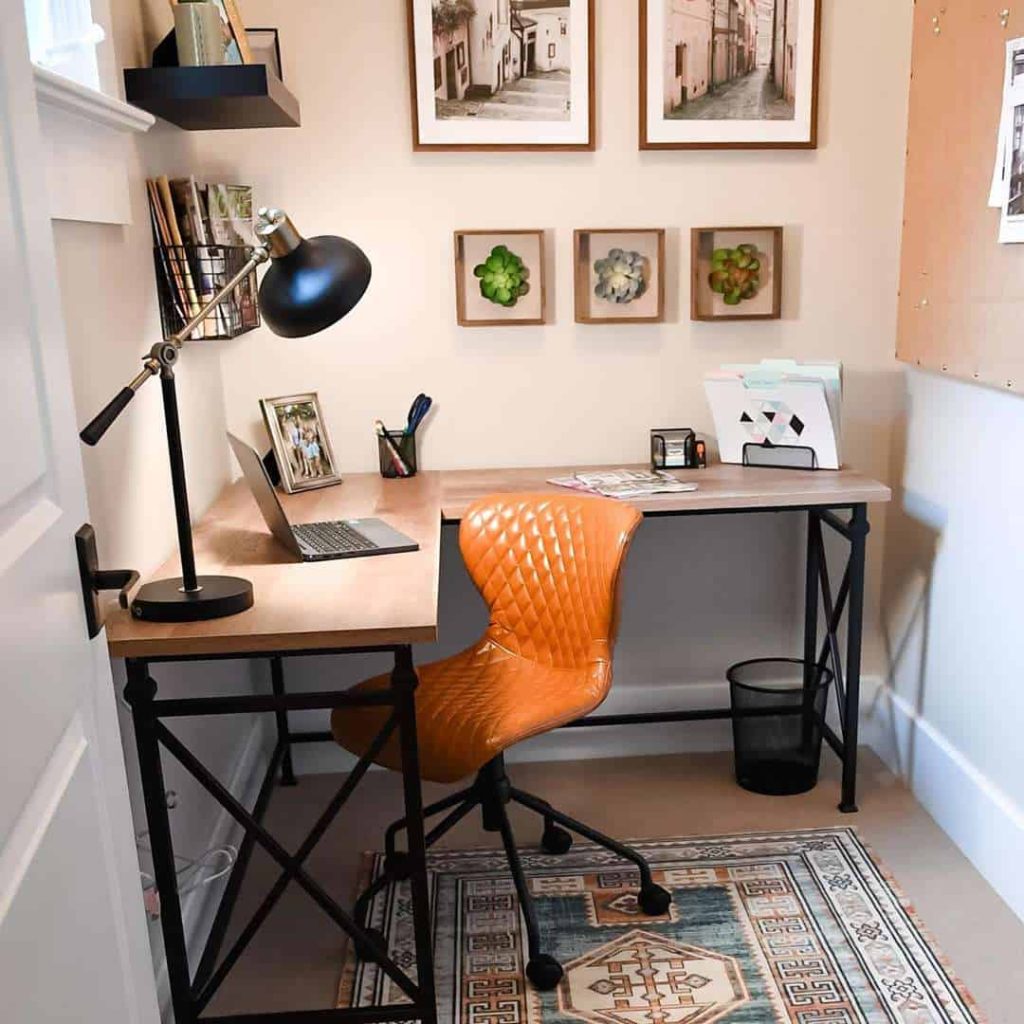 This is another way t0 design your home office without making the space look compounded.
18. Rustic Home Office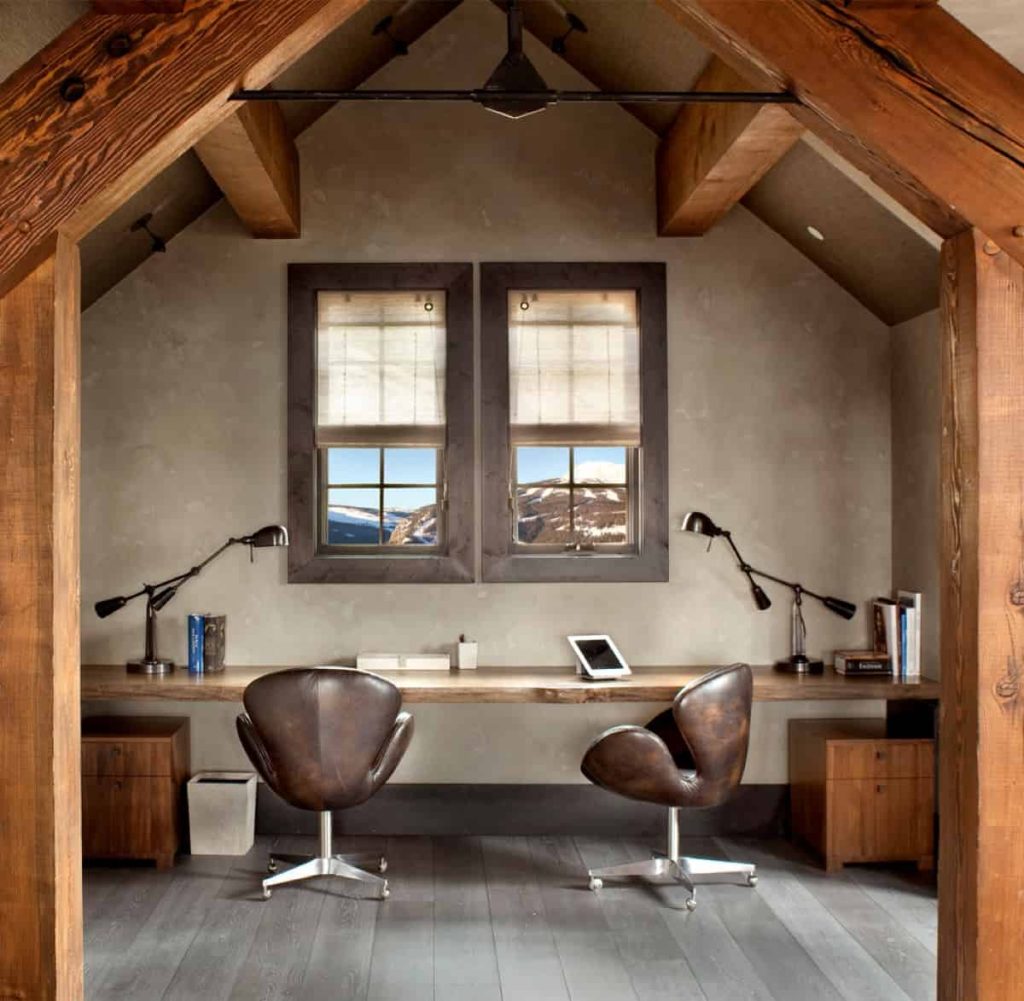 Rustic and large will do just fine especially if you have colleagues who come over to work.
19. Cozy Home Office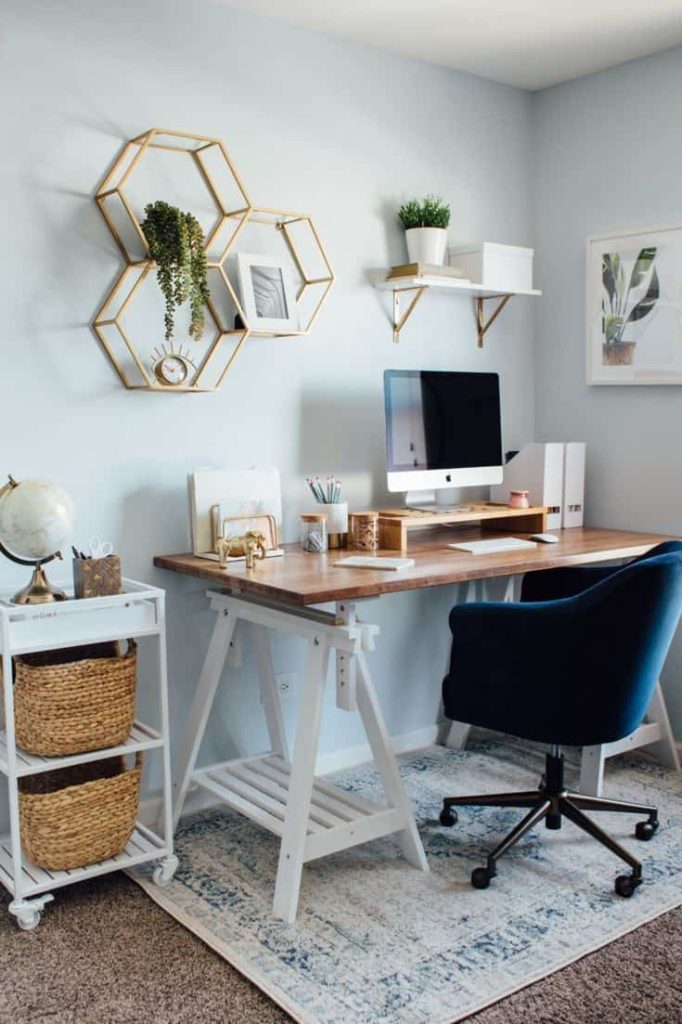 This is another great way to design your home office. It is also very elaborate and not too dramatic either.
20. Exotic Home Office Design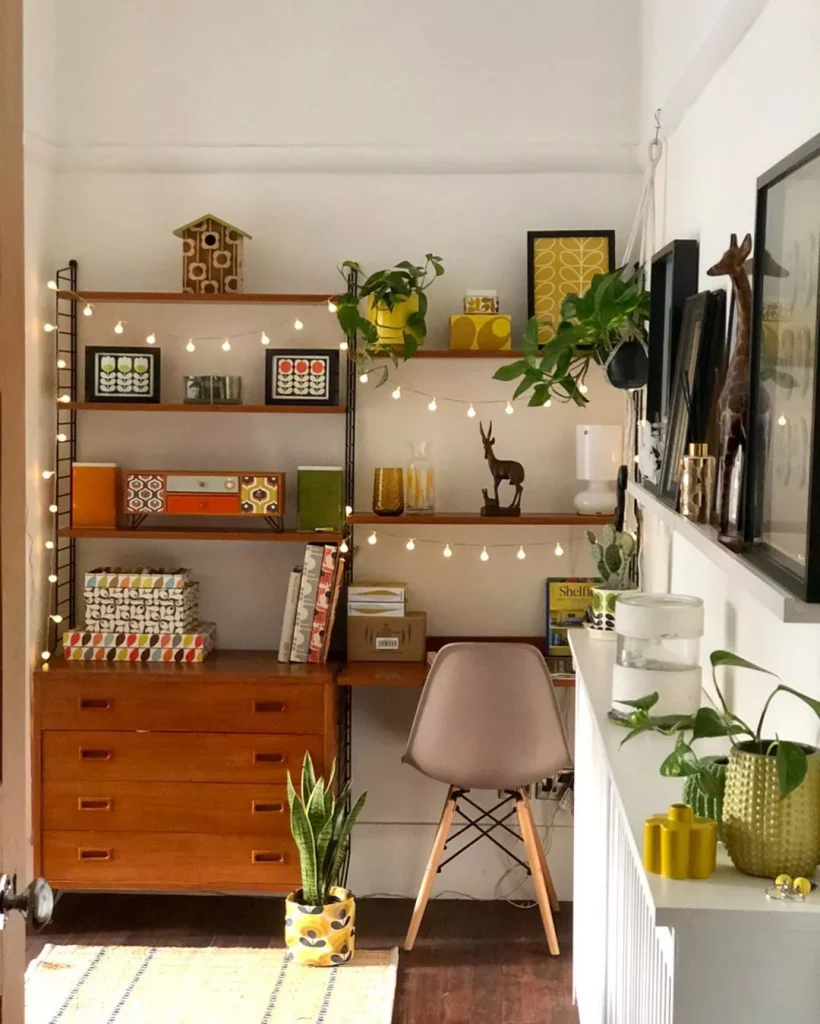 Simple but worth the effort. Adds some light to lit up the place if you have to work overnight.
21. Modern Rustic Home Office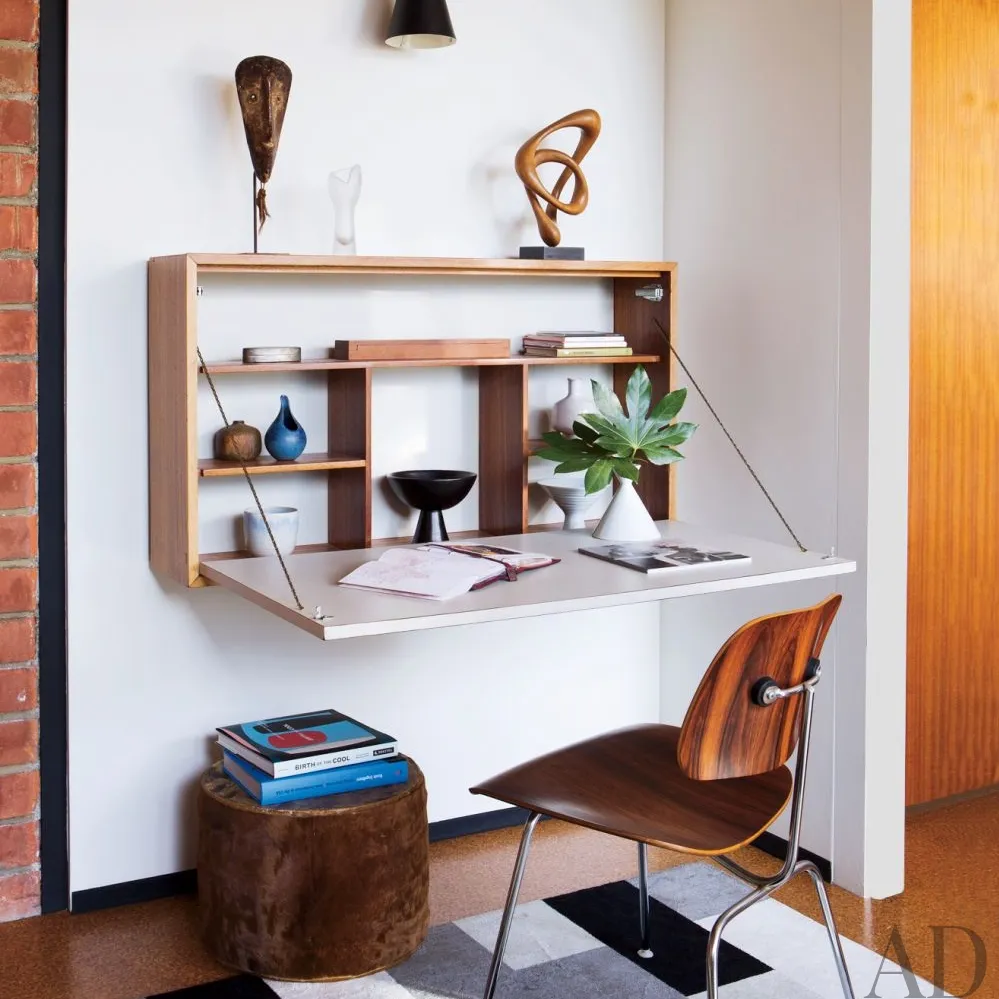 You can include a fancy wall-mounted desk to make it contemporary.
22. A Built In Desk Setting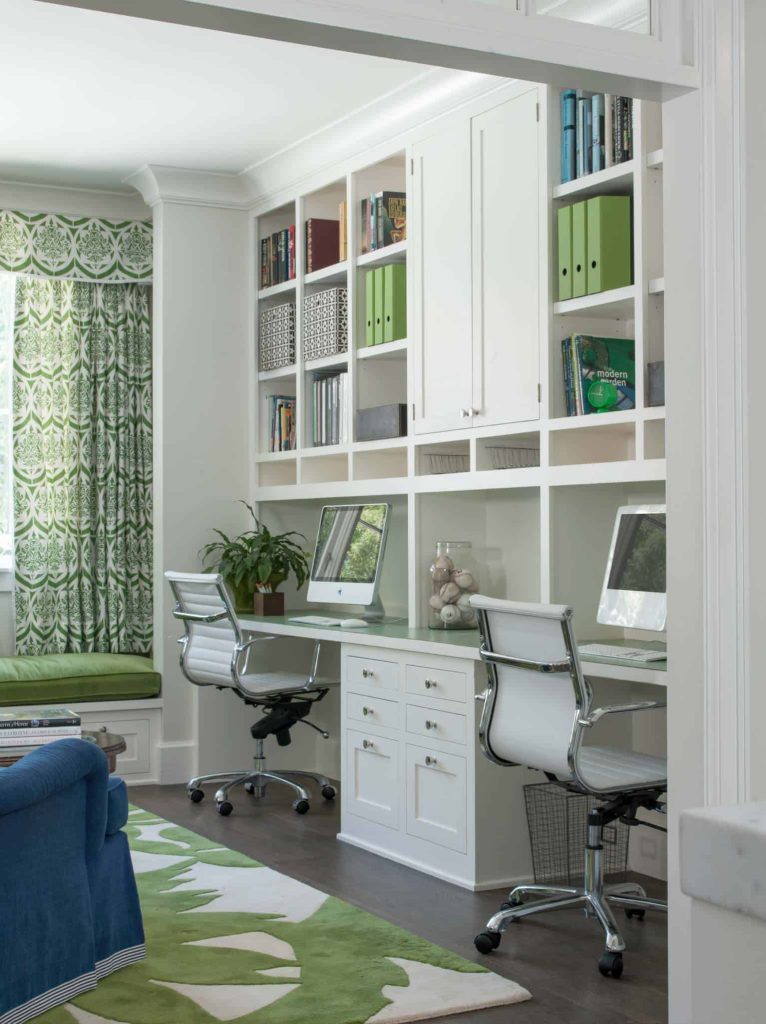 This is a more elegant home office design and it is exquisite and might require you to have it cut out of a large space. This also requires you to be more creative with the space and a built-in desk is also needed.
23. Boho Minimalist Home Office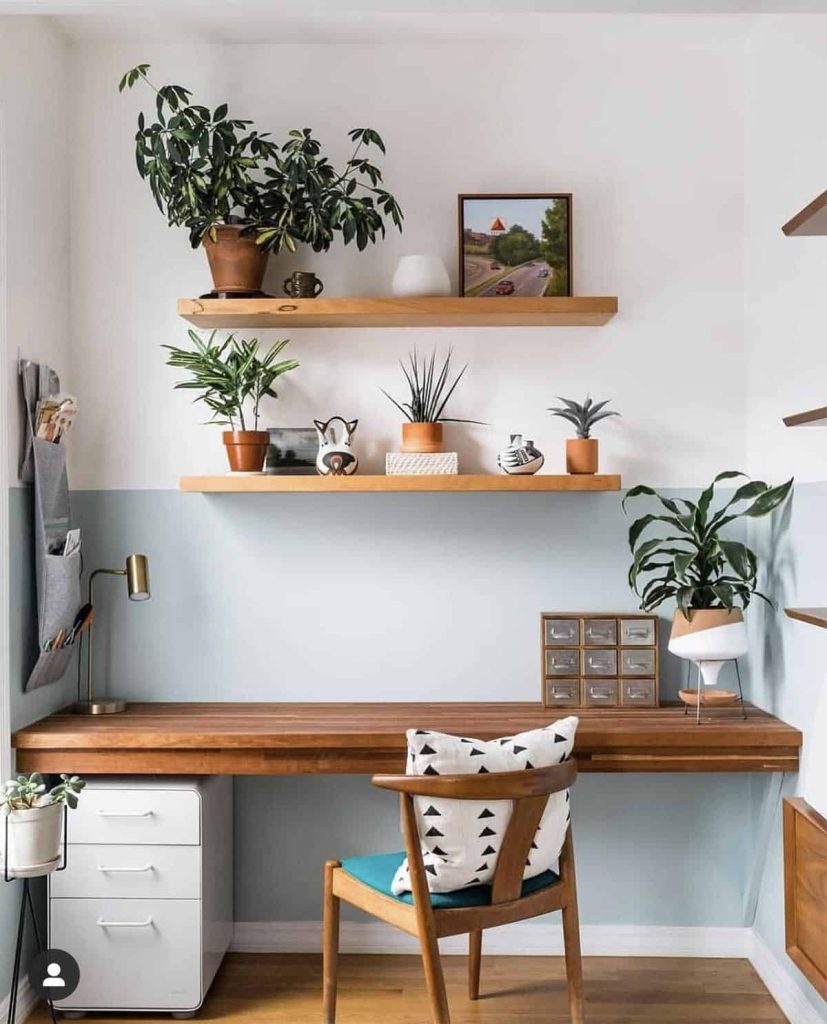 Boho minimalist home office design allows you to experiment with wood and plants.
24. Plain Home Office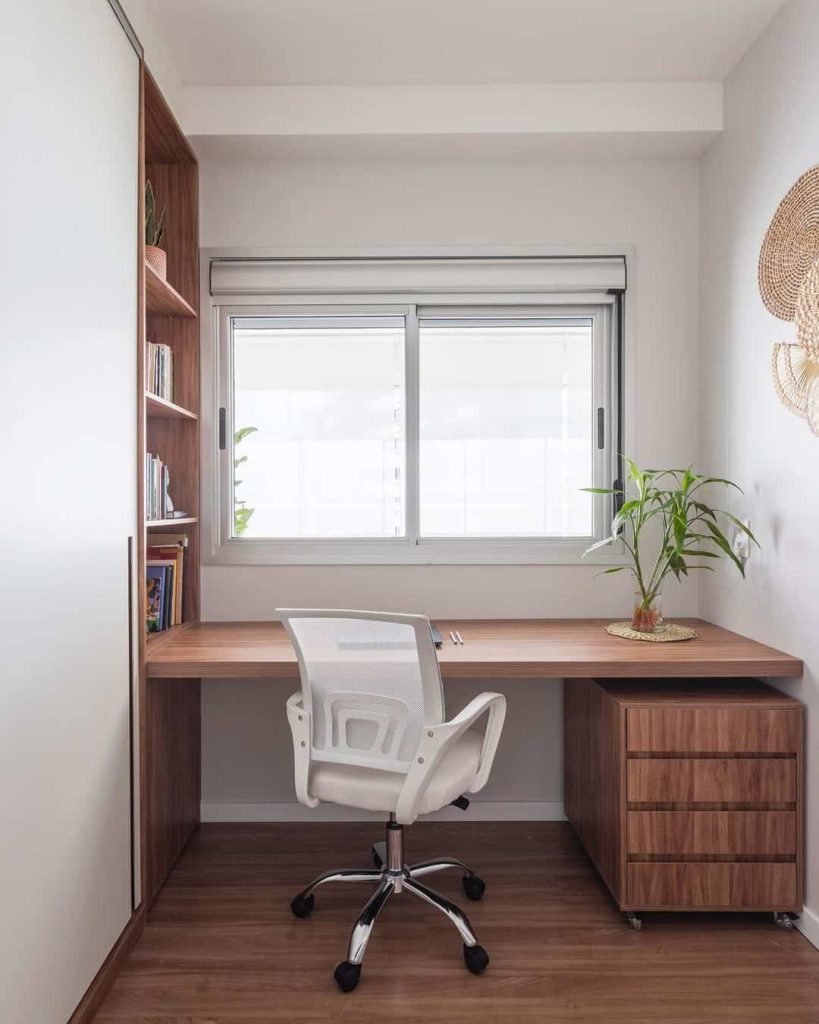 Here is another minimalist home office that will help you've money and keep things organized.
25. Neutral And Chic Workspace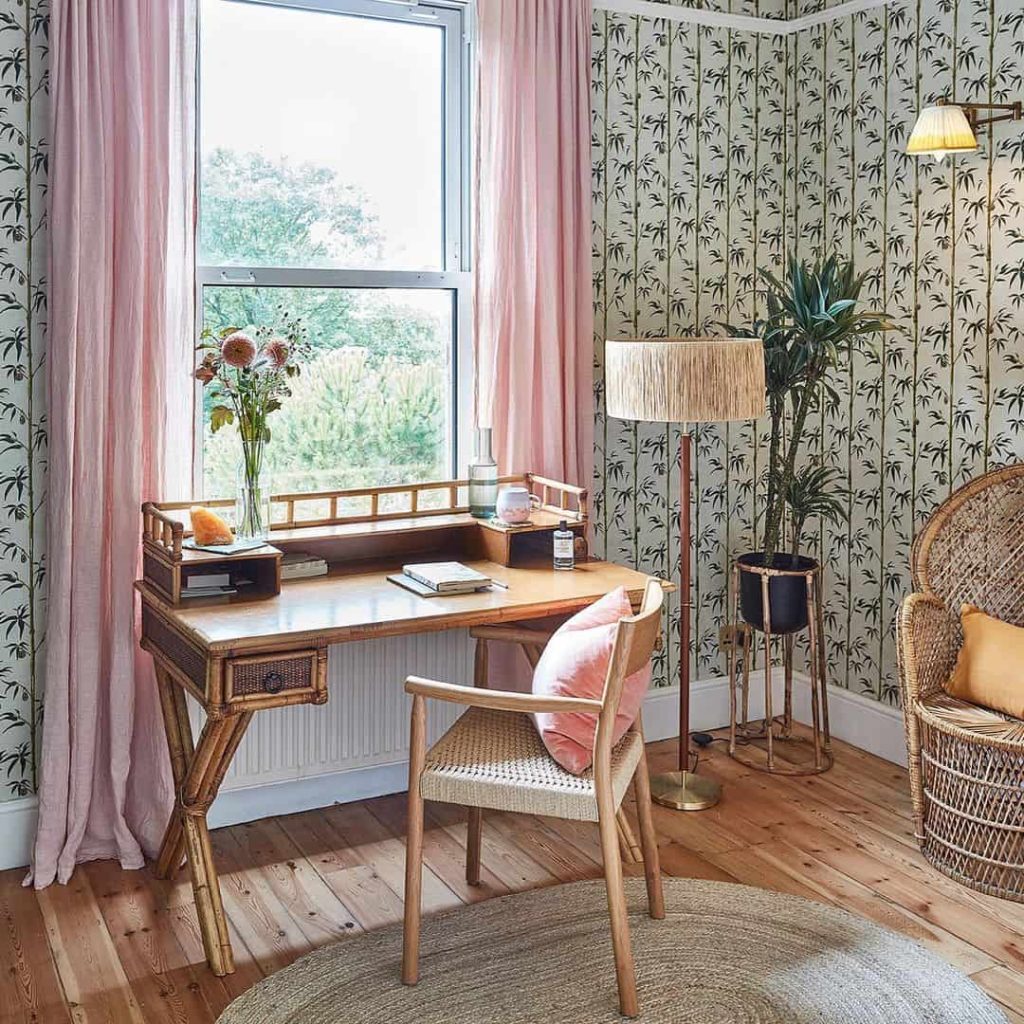 This is a simple home design that lets you keep things classy and exciting. This is the ideal kind of design if you like things luxurious and fancy.
26. Simple Artistic Decor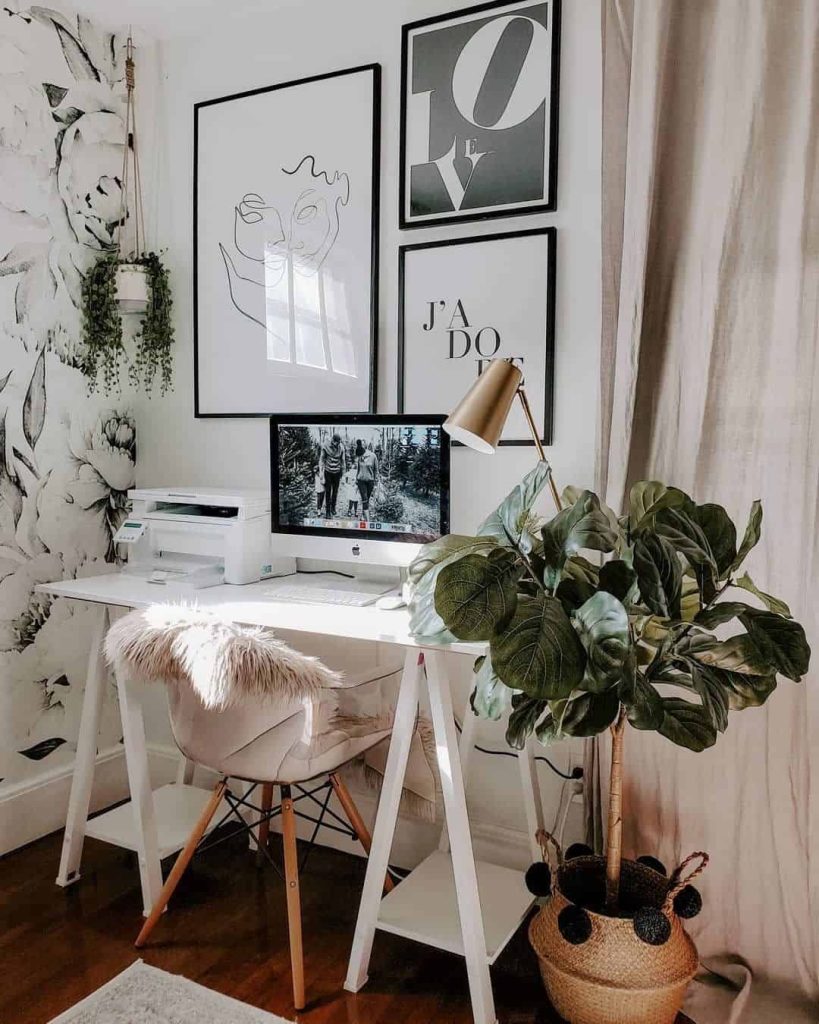 A simple artistic home office decor allows you to have plants and arts. This is really cool and the table design is also more fun compared to plain tables.
27. Classy White Home Office Design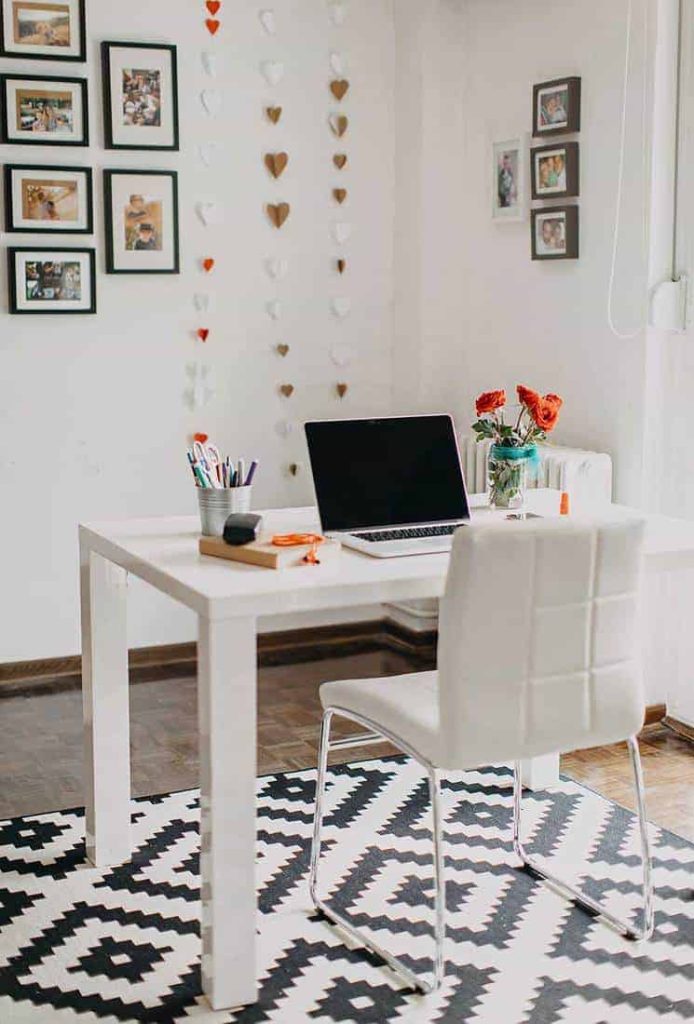 A white design has a way of making things look simple and classy. This is a great design if you don't have much space for a built-in table. This stunning home office is also a minimal design.
Wrapping Up
A home office is quite important for quite a lot of people and if your home office is well designed, it makes work fun to get to. Adding some art and plants is also an interesting way to design your home office and inspire you while you work.
If you are creative and you want your home office to show that then you need a home office that is interesting and practical. Hence above are some of the most interesting home office decors to inspire you.
Read more: 15 Simple Home Decor Storage Baskets Ideas For Your Home