How do you replace a shower faucet without an access panel? A plumber can always help you do a quick fix of your shower faucet, or you can follow some easy steps to have it done yourself, but if you don't have an access panel, you might be able to replace the faucet by simply cutting a hole in the shower.
A shower faucet will be needed an access panel through the shower wall. Shower faucets come in numerous shapes and styles, and replacing them has been more work than often expected.
Also, if you are not very experienced with anything bath or plumbing, you are going to find the process even harder. However, many of the steps for replacing a faucet are relatively simple.
We do have to say knowing how to fix your shower faucet is going to come in handy, and an access panel installed in the building can also ensure there is easy access to any repair or maintenance work around the house.
However, if you do not have an access panel and need to replace your shower faucet, here is what you should know.
Faucet Shopping Guides From Our Experts: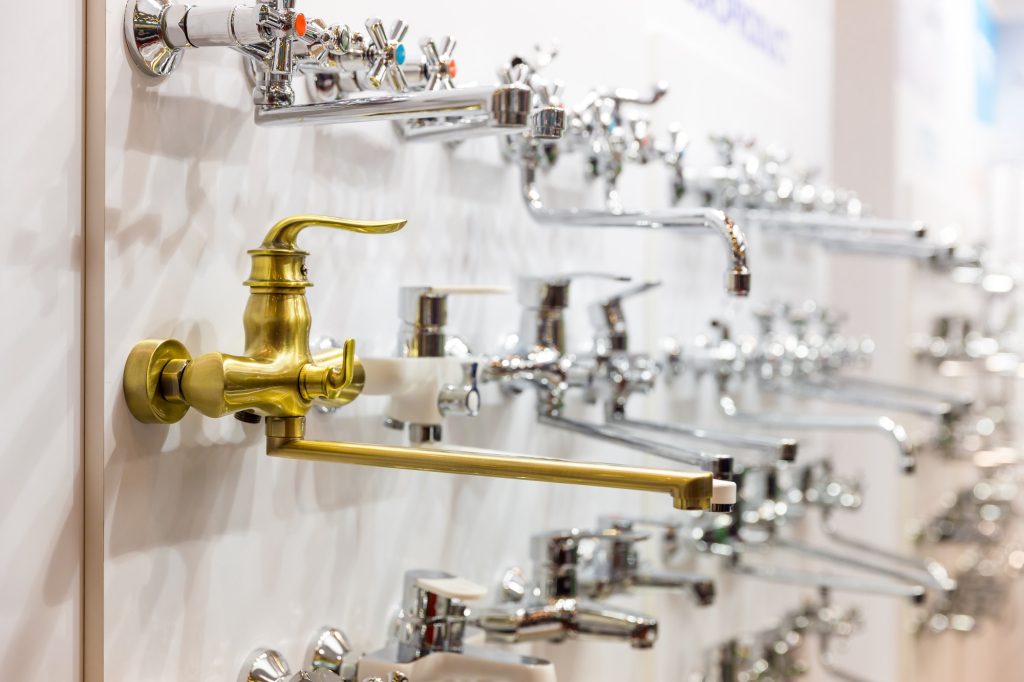 What Is An Access Panel For Faucets?
An access panel is a must-have for buildings, it is simply a door, board, or piece of plywood installed to provide easy access to your plumbing system, which includes a shut-off valve, drain, or other plumbing parts you will need occasional access to.
It is called an access panel since it provides access to a part that needs occasional repair or maintenance.
This is not just for the plumbing system but can often be used to give access to gas, electricity, compartments, telecommunication, and many more. Access panels can be easily removed or opened for service purposes, but it requires a tool to open them.
In addition, access panels can come in various types, designs, materials, and sizes. It is pretty flexible, depending on what its purpose is.
Typically, the access panel is meant to provide easy access to those parts that are hard to reach, such as ceilings, floors, and walls, when there is repair or maintenance.
Replacing Shower Faucet Without Access Panel
Replacing your shower faucet without an access panel is possible, but it requires cutting a hole in the shower surround. An access panel is not necessary, but it's a good idea to install it behind the shower and tub.
There are three main types of shower faucets with no need for wall access, pressure balancing shower valve, thermostatic shower valve, and diverter shower valve.
Even if you are not very experienced with plumbing projects, below are simple, easy steps to replace your shower faucet without an access panel.
First, turn off the valve at the main incoming pipe since there is no access panel; this is usually located by the home heater. Next, open the faucet to drain any water left in it.
Once the water is released, use a flat-headed screwdriver to pry the tiny caps on each side open.
Remove the spout, twist it anticlockwise and gently pull it towards you to remove it. You can use a butter knife or flathead screwdriver for this.
Next, firmly grab the flanges on two-handle and three-handle shower faucets. Remove these flanges.
After removing all the assemblies, mark, and measure where the new shower faucet and head will be installed, then open all the valves to allow it to seat fully on the pipe components.
Tape the new valve with the plumber's tape.
Place it into the pipe and turn it clockwise with your finger.
Install the sleeve next, slip it over each valve stem, and do not use a plier for this so as not to damage it; grip tightly and twist it in place.
Install the flange and then the retaining screw cover on each handle.
Turn the water supply back on and check for any leaks, bathroom caulk can be used to seal any gaps.
Can You Replace A Shower Valve Without Removing Tile?
You will need to be experienced to replace your shower valve without removing the tile, as this process is more complicated than changing the shower head.
Replacing the shower valve will require removing some tiles around it to get access to the leak however your plumber will try to remove and only tile when necessary.
Wrapping Up
There is an unlimited variety of shower faucets available, and the main types can be installed similarly without an access panel.
But, except for a few ones that are complicated to set up.
So, even though an access panel is not required for showers and tubs, it is still a good idea to have one installed behind the tub and shower, as it can provide easy access to repair and maintenance.