Ever thought of the best dessert choice in the summer? Although ice cream is the first choice for a lot of people, it may not be the best.
The sorbet is often called Italian ice and is made of fruits, sugar, and some other ingredients. We can say a sorbet is like ice cream or gelato, but it is way better.
One good thing about sorbet is that you do not have to be on a diet to take it; your sorbet can be made with any fruits of your choice. A sorbet can also contain milk products. While some people are familiar with the Italian ice, not many are aware that they make their sorbet at home, with any fruits of their choice.
All you need to know about making your sorbet is right here.
Top Sorbet Recipes To Refresh You
The following are the types of sorbet you can make at home, alongside their recipes:
1. Orange Sorbet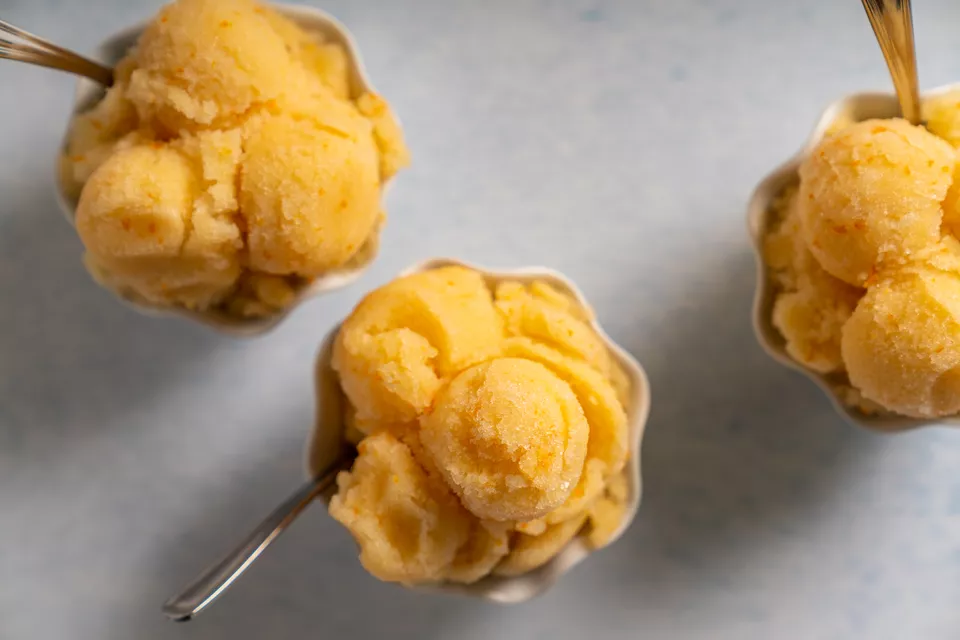 The orange sorbet has a distinct texture and even more delicious taste. If you are a lover of fruits, particularly orange, then you already know you are in for some additional fiber to your body. The orange sorbet even tastes and nourishes even better when made with milk. This can be any type i.e., coconut milk, cashew milk, or unsweetened almond milk. We guarantee you a heavenly experience.
2. Strawberry Ginger Sorbet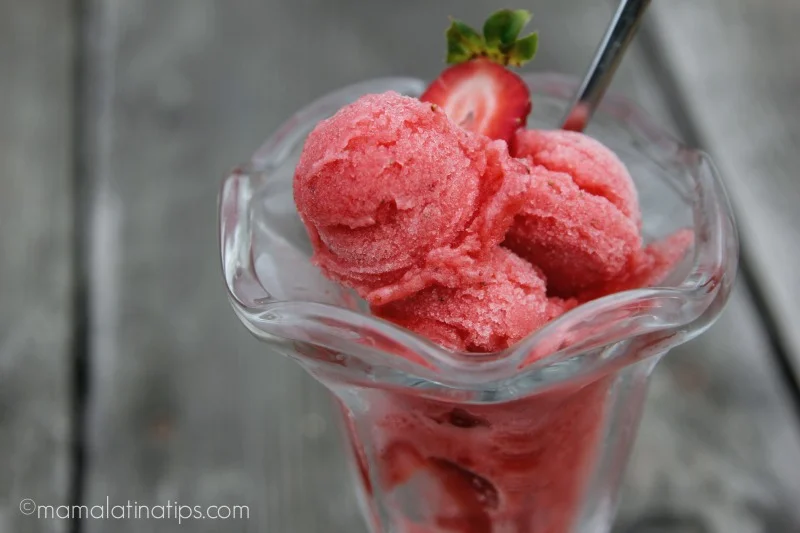 We think it is amazing how just three ingredients can produce such lush, light, and delicious goodness. The strawberry ginger sorbet is full of essential nutrients such as fiber, potassium, and folate. The sorbet consists of strawberry, ginger, and pure apple juice, and the strawberry provides all the sweetness that you require. Ensure that you purchase 100% pure apple juice.
Get the strawberry sorbet recipe.
3. Green Grapes Sorbet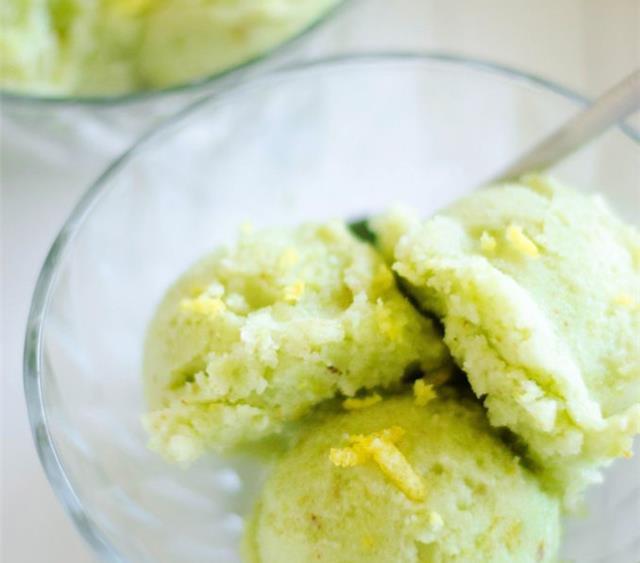 Nothing tastes better than frozen grapes; they have a blend of sweetness and sour taste. When mixed with other ingredients for sorbet, they come out tasting nicer, and trust us; you wouldn't want to have any other flavor. This green grape recipe includes some other ingredients such as granulated sugar, lemon juice, and lemons. You will require a food processor or a blender to make it perfect.
4. Lemon Sorbet
The Italian lemon sorbet is known as the most famous traditional Italian sorbet. It comes with a unique scent that we cannot seem to get over. This sorbet only requires a few ingredients and you have your dessert! We can assure you that this sorbet does not require an ice cream maker.
5. Cherry Chocolate Sorbet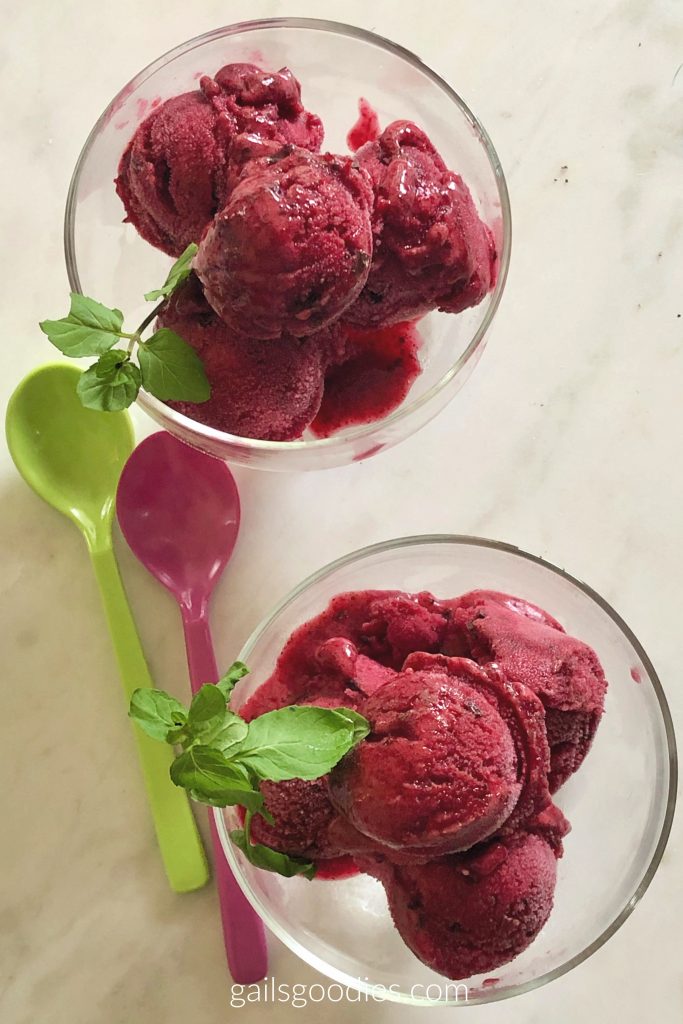 This is for all our chocolate lovers! The cherry chocolate sorbet is full and rich in chocolate flavor accompanied by some sweet cherries. This is the perfect dessert for you and your family. This flavor, like many other sorbet flavors, only requires a few ingredients; you can also make this with or without an ice cream machine. Want to try this?
Check out the cherry chocolate recipe.
6. Peach Basil Sorbet
Are you a lover of plants and herbs? The sorbet has a recipe that suits you and your preferences! This summer dessert recipe has a creamy look and taste, accompanied by a minty, herbal taste. With just 5 ingredients, you have your lovely desserts, to enjoy with your family and friends.
The peach basil recipe is your go-to with or without an ice cream maker. Follow the recipe to see how you can get this favorite recipe in no time.
7. Black Grape And Cognac Sorbet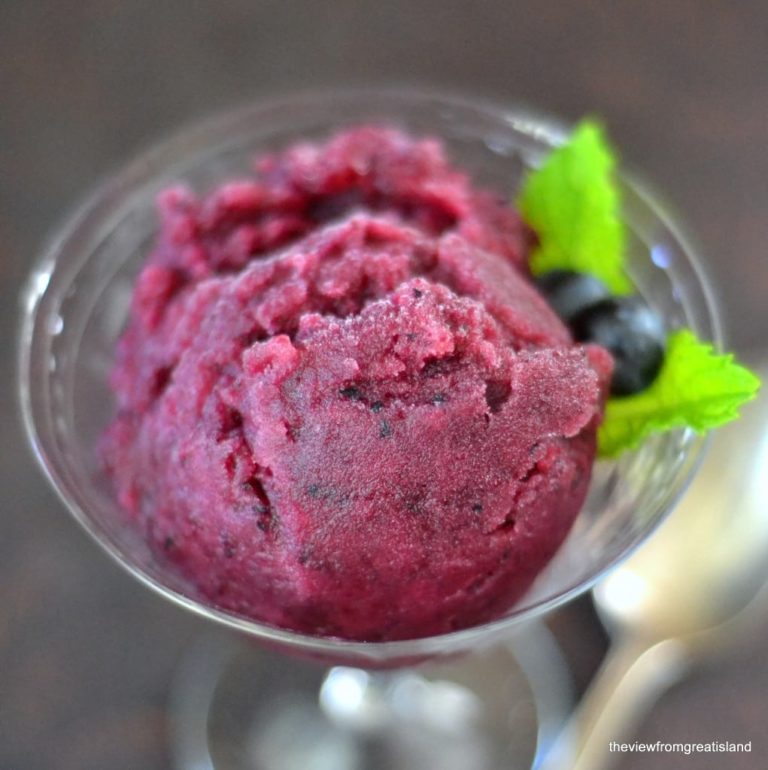 Contrary to popular opinion, the black grape recipe has a lot of sweetness and at the same time, is dairy-free. Black grapes are everywhere, in almost every season, which makes this recipe the perfect one for you, whether in summer or not. All you need to enjoy this goodness is some black grapes, cognac, and a few other ingredients. An ice cream machine will help you achieve a smooth sorbet.
8. Mango Lime Sorbet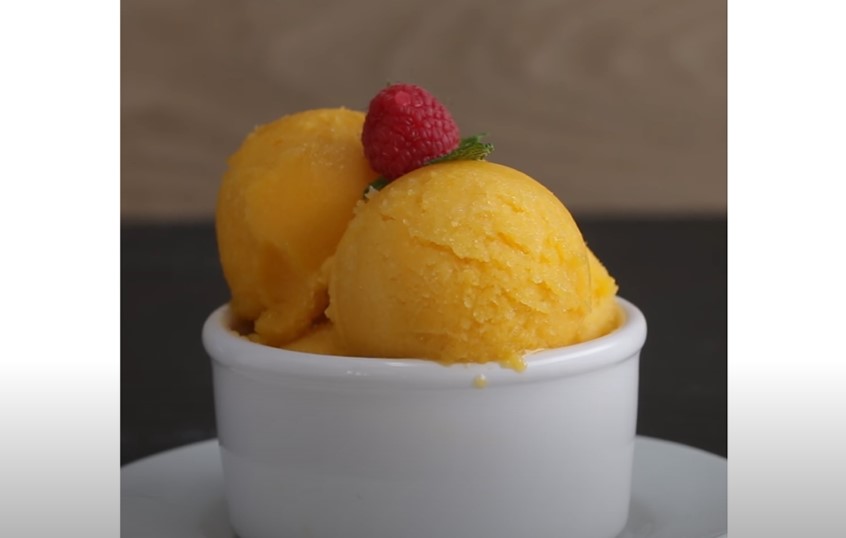 This is one of the easiest sorbets to make, with readily accessible ingredients. The mango lime sorbet can be made without an ice cream maker. The mango lime recipe is especially perfect for those who do not like too much sweetness; it comes with less sweetness and a more tangy taste.
9. Papaya Lime Sorbet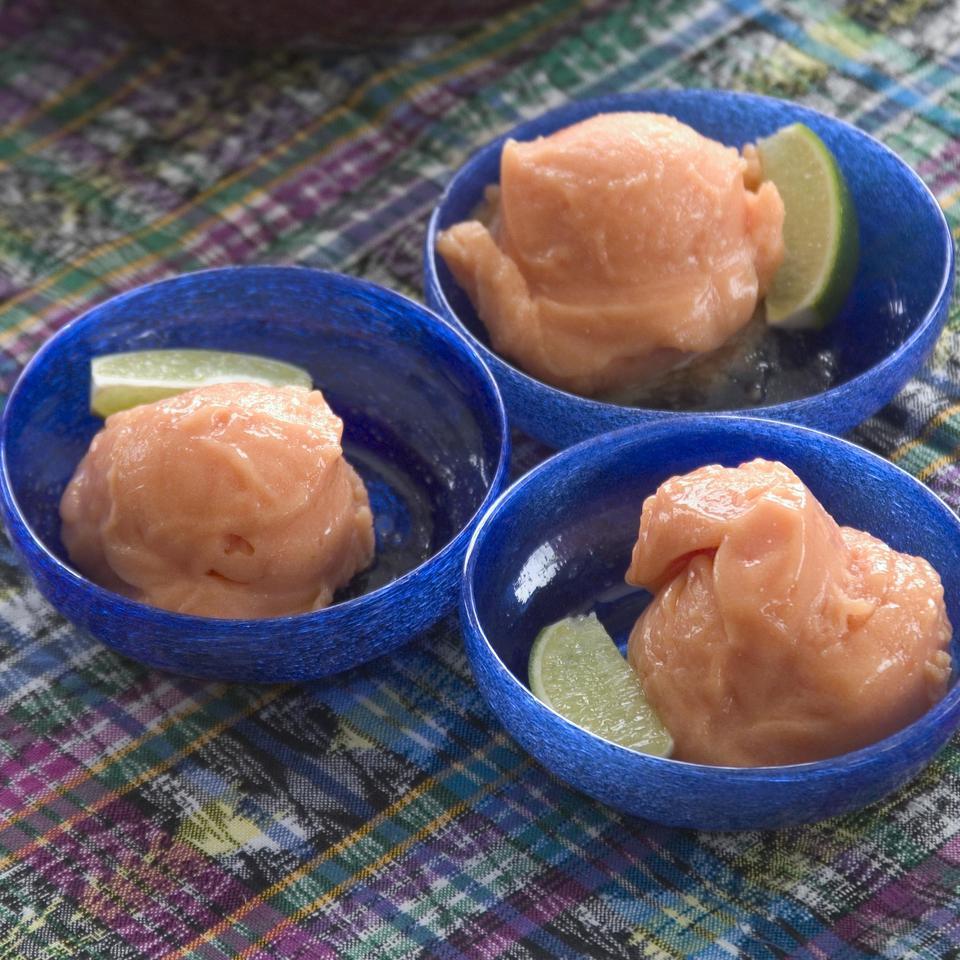 Talk about nutritional values, this recipe comes with a load of that. The papaya lime sorbet provides lots of antioxidants, by consuming this, not only are you enjoying the lovely taste, but you are also taking in as many nutrients as these fruits can provide. The papaya-lime sorbet is made from 4 easily accessible recipes, even better if you live in the tropics where there are a lot of pawpaws.
Get the Papaya and lime recipe.
10. Watermelon And Honeydew Sorbet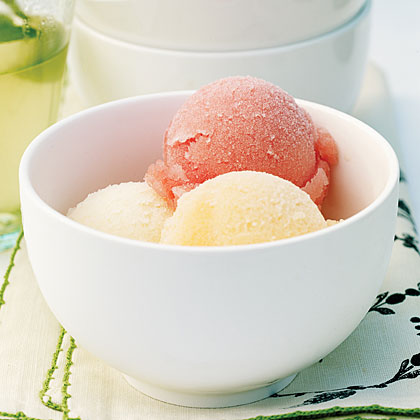 This is one of our favorites of all the recipes, we know how hot the weather can be and this three-ingredient sorbet is the perfect one for the season. The recipe requires an ice cream maker to be perfected; afterward, it should be served frozen with family and friends. Not only does this recipe taste good, but it also comes with nutrients that are beneficial to your health.
Get the watermelon and honeydew recipe.
Final Thoughts
We are more than delighted to let you know that you can have a dessert, so healthy and so tasty.
There are countless sorbet recipes that you can try out today. While some recipes require the use of an ice cream maker, some can be made with your blender or by just freezing it. Regardless of how your sorbet is made, we hope you enjoy it as much as we do.