Nobody wants spiders or spider webs in their home. While they are very much appreciated in the garden, the case is not the same when they are spotted in the house. Many homeowners have attested to fighting a never-ending battle with spiders in their homes.
In the desperate search for how to get rid of spiders in the house, a lot of people have asked the question "does Clorox kill spiders" if you have a similar question, you should find out what we know concerning this.
Yes, Clorox can kill spiders. Spraying Clorox on spiders in your home can kill them. However, since Clorox is bleach, there are cautions on how to use them in the home.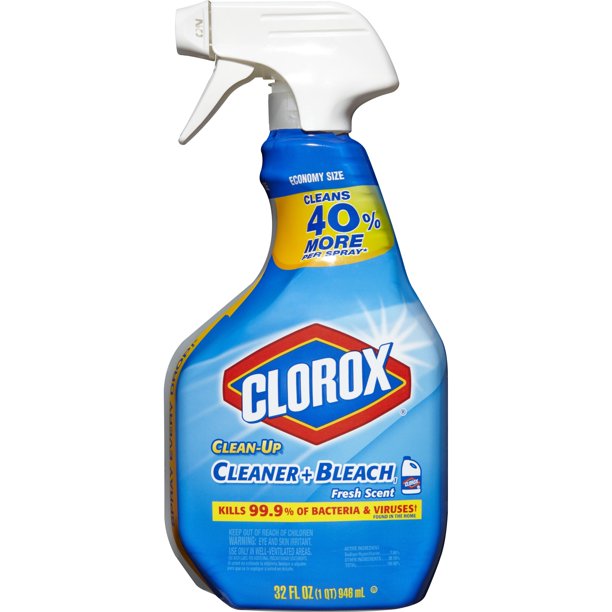 Using Clorox At Home
Clorox is not only great for getting rid of harsh stains on clothes or no surfaces, but surprisingly, it can also serve as a pesticide and fungicide because of its ability to get rid of bacteria cells and this is made possible because of the ingredients used in making Clorox.
Clorox is made up of a combination of sodium hypochlorite, sodium chloride, sodium chlorate, sodium hydroxide, etc., this combination makes presents an acid that is strong enough to not only disinfect the home but also kill spiders.
When Clorox is sprayed on spiders, the acid breaks down the spider's exoskeletons, making it impossible for the spider to breathe and then resulting in their death. Hence, what Clorox does is attack the breath of the spiders until they die.
While Clorox is great for killing spiders, you must be cautious of the surfaces on that they are applied. This is because Clorox is not only dangerous to pests but also to humans, it is recommended that you put on protective gear before you begin using Clorox.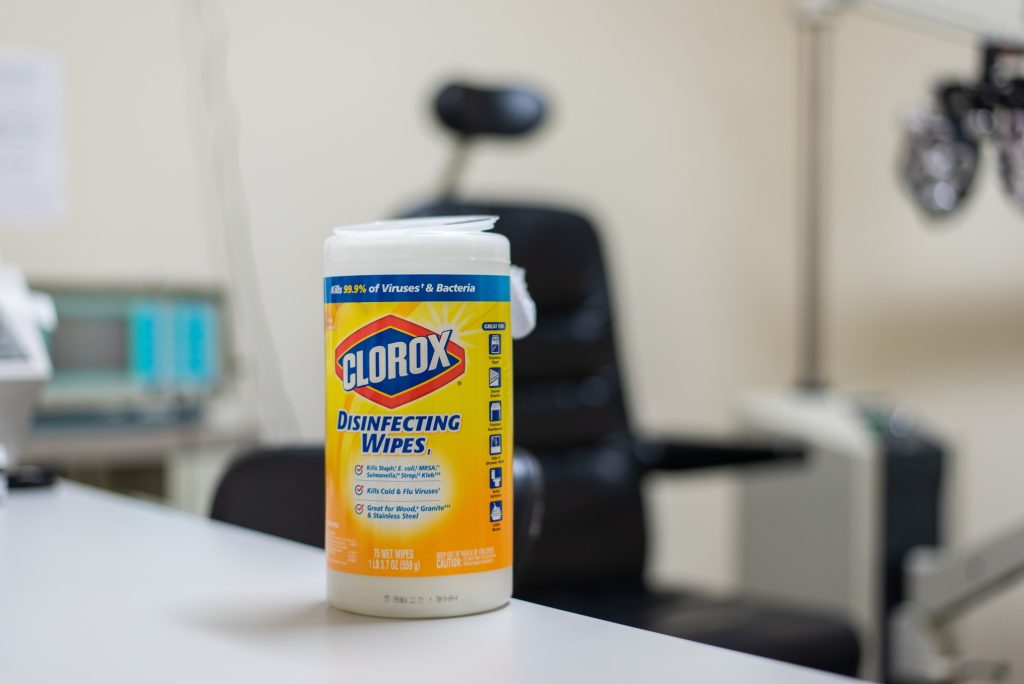 How To Use Clorox To Kill Spiders
Using Clorox in your home comes with care. We have made a step guide on how to use Clorox to kill spiders in the home;
Before you begin to apply bleach in the home, we recommend that you make plans to stay elsewhere. This is because the smell can become too strong for humans and can be harmful to the body.
Get your Clorox bleach and mix it with some amount of water. mixing the bleach with water will not reduce the effectiveness of the bleach.
We advise that you pour the mixture into a spray bottle to aid your ease in killing the spiders. When the mixture is ready, mist the spiders or pour them close to them. The mixture just has to be close enough to coat the body of the spider.
When this is done, you can clear out the remains of the spiders and clean off the excess bleach with cloth and water.
5 Insecticides That Kill Spiders
Clorox is mainly known as bleach and disinfectant and is not recognized for killing spiders and other insects. If you are unsure of the use of Clorox for this reason, we have curated 5 insecticides that are also effective for getting rid of spiders and that you can purchase online. They are below;
1. Terro T3206SR Non-Toxic Indoor
The Terro T3206SR non-toxic spider killer is one of the best spider killer insecticides you can use. It comes in a very versatile design that allows you to either fold the trap or place it flat on the floor, folding it also helps you keep your children or pets from touching the sticky surface.
It is effective for killing ants, roaches, centipedes, spiders, and any other crawling insects disturbing your home, this includes the black widow, brown recluse, and hobo spiders. The Terro trap can be placed anywhere in the home, I.e., bathrooms, pantries, basements, kitchens, etc. this allows you to place them directly in areas the insects have infested.
There are 4 traps in the Terro T3206SR nontoxic spider killer and they can be used more than once. This product is completely nontoxic; hence you can place it in the home while you also stay indoors.
2. Miss Muffet's Revenge Spider Killer
Miss Muffet's revenge spider killer is an excellent insecticide we exceptionally love. Not only does it come in a lovely container, but it also comes with an attached sprayer that gives you ease when applying the insecticide in your home.
This insecticide can be used inside the home and also outside, after one spray it keeps spiders and insects away for up to 12 months. It is specially made for all types of spiders; however, it may not be an excellent choice for the black widow and brown recluse.
It is advised that you spray the affected area until it is wet, however, it should not be soaked. You should also only spray in calm weather where there will be no rain for up to 24 hours. Leaving the insecticide in the location for a long time can increase its effectiveness.
3. Black Flag Spider And Scorpion Killer
The black flag spider and scorpion killer is an excellent killer of spiders and scorpions. The black flag first paralyzes and then kills the spider upon contact.
It is also effective for killing dangerous spiders such as black widows, brown recluses, and wolf spiders. It is advised that you take 5 steps back from the target position and spray from there. The black flag can be used indoors and for outdoor purposes.
After one spray, you can be sure your house will be free of spiders for up to 16 weeks.
4. STEM
The stem is one of our highly recommended spider-killer insecticides. For safety for pets and children around you, the stem is your go-to. It is made with plant-based ingredients; hence we recommend it for use in the home with children and pets.
It is entomologist-tested as it is made with plant extracts. it is not toxic and has no dye in it, hence it has a beautiful and fresh fragrance. This insecticide can be used indoors and outdoors.
It kills spiders, ants, roaches, and other insects fast. It is advised that you only use them as directed by the makers.
5. Hotshot Fogger6 With Odor Neutralizer
Hot shot fogger6 is our recommended insecticide for the infestation of spiders and other insects. This insecticide is effective as it kills the spiders and repels them for up to 2 months.
It is suitable for indoor use as it comes with an odor neutralizer and doesn't leave a stain on your wall or wherever it is sprayed. Hotshot fogger6 is capable of getting rid of spiders and insects hidden in cracks and other places.
This insecticide can be used in different places; however, it is advised that you do not enter the space it is sprayed for about 2 hours.
Frequently Asked Questions
What Kills Spiders Instantly?
There are a good number of things that can kill spiders instantly; you can either use homemade insecticides or purchased insecticides. An excellent insecticide that can kill spiders instantly is Clorox. A homemade mixture, such as vinegar and water, bleach, etc.
What Cleaner Kills Spiders?
Many cleaners are effective for killing spiders, some of them are; vinegar, Windex, Clorox, soap and water, boric Acid and Borax, baking soda, essential oil, and many more.
Will Disinfectant Spray Kill Spiders?
Yes, some disinfectant spray contains ingredients that give them the ability to kill spiders and other pests in the home.
Final Thoughts
Clorox, although not registered as an insecticide is a good spider killer and this is due to the active ingredients present in it. While using Clorox will free your home from spiders, we advise that you exercise caution when spraying it in the home.
Ensure you put on your protection gear and clean the surfaces after getting rid of the spiders and insects.
We are sorry that this post was not useful for you!
Help us improve this post!
Tell us your thoughts in details, we welcome every feedback we can get.