Are you wondering which type of household materials can be used to kill dust mites? Do you have Clorox bleach in your home and wonder if they are powerful enough to kill dust mites? Can cleaning products effectively kill dust mites?
Clorox is a company, in charge of selling bleach and other powerful cleaning products useful for your laundry, stain removal, and disinfecting solutions around your home. Can Clorox or Clorox wipes kill dust mites?
Clorox regular bleach, Cloroxmax, or wipes from Clorox are registered powerful cleaning, disinfectant, and sanitizer products that kill various germs, bacteria, or viruses. However, they are not registered as a product for killing dust mites.
Note: Clorox can help handle dust mites situations when used as a laundry bleach tool, they can help eliminate them faster when paired with a high-heat washing machine routine. 
Although Clorox wipes are not registered as an effective means of killing dust mites, because of their bleach activator and the strong disinfectant chemicals used in their production. They can offer some help when dealing with a dust mites crisis.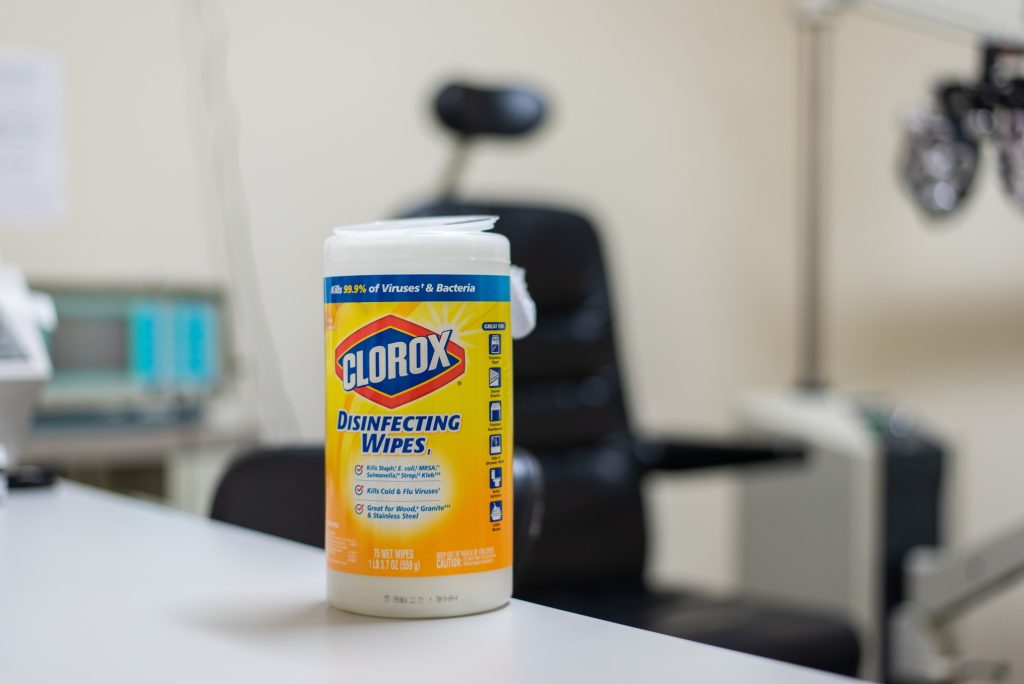 About Clorox (Clorox Wipes)
Clorox is a powerful bleach or laundry tool that is made from five strong chemicals, which are all dissolved into water. There's sodium hypochlorite, sodium chloride, sodium carbonate, sodium hydroxide, and sodium polyacrylate.
The final result produces a product that is great for stain removal, disinfectant purposes, bleaching, and sanitizing. 
Due to how strong this product is, there are a few safety precautions to take when having this product in your home. They include: 
1. It is advisable to store Clorox away from children's reach, place them in a high and safe place and educate your kids about the dangers of playing with the product.
2. You can mark or label the product correctly, in a way that advises a person not to play, touch or use the product unless necessary.
3. Ensure to avoid mixing Clorox with other cleaning products, especially if they contain ammonia or other acidic products. This could lead to a very toxic gas being produced.
4. It is best to wear gloves when using Clorox, this is to avoid damaging your hands or any skin bruises.
5. Lastly, keep windows open when using Clorox as a wipe or as a laundry tool, this will help keep the room well ventilated and free from suffocation, and safe from any gas produced.
Either using Clorox as a cleaning wipe or laundry tool, they are both helpful in ensuring you have a clean, disinfectant, and sanitized living area and clothes. There's a further question on how Clorox helps kill dust mites, this would be explained further below.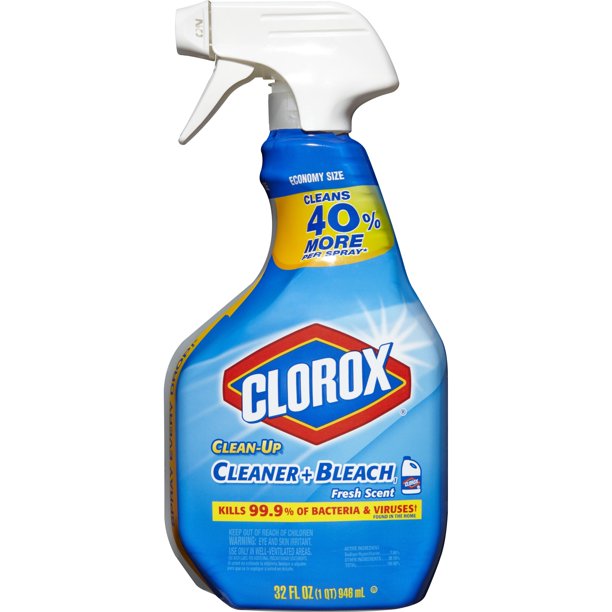 Does Clorox Wipe Kill Dust Mites?
Clorox is registered and endorsed as both a sanitizer and disinfectant, the product is popularly known for being effective in killing all kinds of bacteria, fungus, viruses, or germs. However, Clorox isn't registered as a product for killing dust mites, and nor has the manufacturer made such claims.
Furthermore, studies relate that bleach can be used to kill dust mites, and this process works most effectively during laundry. Hot water temperatures are recommended for laundry when dealing with dust mites crisis, and they can help eliminate them.
Seeing that bleach is contained in Clorox, it can be used to eliminate dust mites, especially the egg they produce, and reduce the risk of dust mites entering your home again. As wipes of Clorox are helpful in disinfectant, they can also work in eliminating dust mites crisis in your home.
How To Kill Dust Mites With Clorox Wipes
Clorox is an effective cleaning product used around the home for laundry, as a disinfectant, or as sanitizing. Clorox should be diluted in water before being used in laundry and it is best to wear gloves when handling Clorox.
When Clorox is wiped or sprayed on clothes, it helps to whiten and disinfect such clothes because of its bleach activator. Also, when used in the laundry at the correct time and temperature, it can be helpful in eliminating dust mites, especially their eggs.
Dust mites can be eliminated quickly from clothes and materials, when in contact with wipes of Clorox. Clorox acts as a bleach activator and when paired with a lower temperature in the washing machine can effectively act as a bleaching agent for your clothes and a killing agent for dust mites.
There are also cited effective ways of killing dust mites, they are found in households such as essential oils treatment (e.g eucalyptus essential oil, tea tree oil), using rubbing alcohol, Lysol wipes, steam carpet cleaners, or seeking professional cleaners consult.
Dust mites are resilient mites and therefore, they need effective resilience and cleaning when eradicating.
Frequently Asked Questions
Which disinfectant kills mites? 
Lysol is projected to kill dust mites. However, the dead droppings of dust mites are what cause allergens. Killing them isn't enough, you must ensure to vacuum the area, dust the affected area and allow any wet surfaces to completely dry.
What can you spray on furniture to kill dust mites? 
Essential oils can be sprayed on furniture to kill dust mites, use tea tree oil or eucalyptus oil on your furniture to kill them. There's also the option of steam/vacuum cleaning your furniture. 
What time of year are dust mites worse? 
Allergen levels are at their highest during hot temperatures, hence, May and October are peak seasons for dust mites breeding. Most of the mites are due during the winter season. It is best to invest in air purifiers and dehumidifiers during heat temperatures, to fight against the mites crisis.
Final Thoughts
Clorox is a powerful cleaning product, useful in laundry, disinfecting, sanitizing, and getting rid of germs found in the home. They are especially popular as a bleaching agent and whitening agent in clothes and can be useful in household cleaning.
Although Clorox is not registered to kill dust mites, they have proven helpful in eliminating dust mites eggs found in clothes, due to its bleach activator. Hence, wipes of Clorox are a simple step solution to eliminate dust mites on clothes, materials, and bedding sheets.
These clothes are to be completely dried and well dusted before they are brought back to the home, this is to avoid the dead droppings of dust mites from entering your home.