How do you curtail or kill ringworms using disinfectant? Fungal infections such as ringworm can result in circular rash, itchiness, and loss of hair. Disinfectants are key substances used to fight off bacteria and fungal infections in our households.
As the subject of the article relates, we will be discussing how Lysol disinfectant spray is effective in disinfecting and sanitizing all surfaces and around your home from ringworms, or when contacted; if Lysol can get rid of ringworms.
To curtail the effect of ringworm in the household disinfectants, such as Lysol are an effective remedy for fighting ringworm. The most effective way to kill ringworms using Lysol disinfectant is by treating and sanitizing the household. In such a way you ensure total cleaning of the home, clothes, and beddings to repel any sign of ringworm.
Here's an article that will inform you about ringworms and how best to treat them, how Lysol is effective in the killing of ringworms, and the best products that will be suggested for killing ringworms.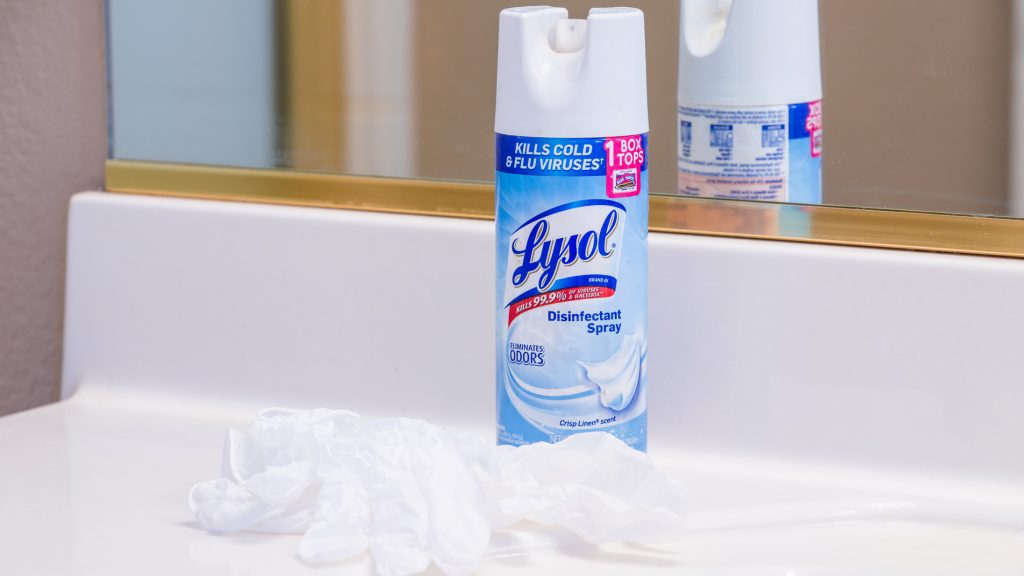 What You Need To Know About Ringworms
Ringworm can be simply explained as a skin infection caused by a mold (like fungi) and it settles on the dead tissue on your skin, hair, or skin. Ringworm is a highly contagious fungal infection that affects the skin and scalp.
Ringworm can be contacted when the household is not properly sanitized and when a person contacts ringworm the effect is so rapid that within 24 hours the effect is seen on the body such as itchiness of the skin, reddish swollen body, and loss of hair.
Ringworm is highly contagious in such a way that when contact is made with an infected person or objects, it can be easily be contacted and the effect is seen on the skin, hair, nails, or beards.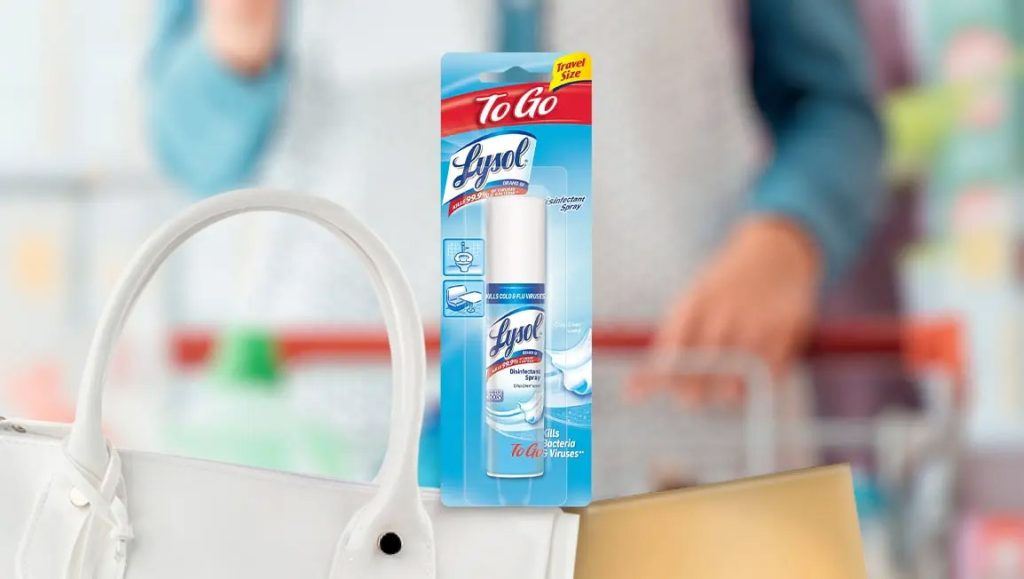 How To Treat Ringworms When Contacted On The Skin
Ringworm can be treated on the skin by using prescribed medication by the pharmacist, such as; anti-fungal cream, ointments, gels, or sprays on the skin for weeks or more to ensure the ringworm is killed and prevent another case of the ringworm from coming back.
Medications such as itraconazole, and griseofulvin are effective remedies to treat ringworm on the skin. If after using the anti-fungal medication and cream and still the ringworm is on the body it is advisable to see the doctor prescribe medications that will be most effective to kill the ringworm.
Additionally, ringworms can be prevented by being conscious of hygiene and being aware of the environment. Simple means of preventing ringworms is by abating the acts of sharing clothes, beddings, utensils, and very personal items.
Also cleaning and sanitizing your home regularly with effective disinfectant sprays like Lysol can be very helpful.
What Disinfectants Kill Ringworm?
Here are a few suggested products that offer thorough cleaning and sanitizing experience for home, surfaces, and living spaces to combat germs, bacterial, and fungal infections while still purifying the air afterward.
1. Clorox 4-in-One Disinfectant and Sanitizer Spray
This product is popular for its ability to both disinfect and sanitize all surfaces and around the home, whilst freshening with air with pleasant smells. It sanitizes soft surfaces and the air in just 30 seconds, helps to get rid of all fungal infections, and bacteria, and is great for repelling allergens.
To use; simply hold the can upright (6" to 8") from the surface, spray thoroughly, and allow sit for 5 minutes. However when sanitizing repeat the same procedure but allow it to sit for 30 seconds instead, as it allows you to wipe the surface along with the bacteria.
2. Lysol Disinfectant Multi-Surface Antibacterial Cleaning Wipes
Lysol disinfecting wipes are tested and proven to be effective in killing all types of germs, bacteria, and viruses on surfaces and around the home. This is a multi-purpose cleaning wipe, that can tackle and sanitize all bacterial, fungal, and allergens in the bathroom, toilet, kitchen table, any tough surface, and on furniture too.
3. Microban Disinfectant Spray
This multi-purpose spray offers an effective clean of all surfaces and space areas around your home and office as it disinfects, sanitized, and kills all bacterial and fungal viruses all at a go. It is great for penetrating harmful germs, and greasy substances and repelling bacteria from your home. This is an affordable, best-selling anti-fungal disinfectant, and great for all households.
4. Mrs. Meyer's All-Purpose Cleaner Spray
This is a climate pledge-friendly purpose cleaning spray, it features a hardworking yet gentle multi-purpose cleaning spray that helps to both sanitize your home and purify the air around your home.
This is a natural, organic, environment-friendly antibacterial cleaning spray that is made from garden-inspired scents, essential oils, and organic multi-purpose cleaning agents which help to get rid of allergens, fungal infections, and bacteria around your home, garden, and kitchen area.
How Lysol Can Repel Ringworms Around Your Home
Lysol is an effective disinfectant that can help prevent ringworm from our home, it contains substances that are very effective and resistant to fungi or bacteria.
Lysol can be effective in killing ringworms when used daily to disinfect and sanitize around your home, Lysol should be applied on the dining table, light switch, toilet, kitchen, floor, living room, and chairs, and every other area where contacts can be made.
Lysol is an anti-fungal disinfectant used to wear off bacteria and fungal infections. Thus Lysol is the perfect disinfectant that can be used to combat ringworm activities in our household, on individuals, and on our pets as it contains substances capable of killing 99.9% of fungal infections and bacteria in the household.
Frequently Asked Questions
Is Lysol an antifungal? 
The professional Lysol disinfectant brand consists of a tuberculocidal, virucidal, fungicidal, and bactericidal formula that helps to kill 99.9% of germs, fungal infections, and bacteria around your home and surfaces. 
How do I clean my house after ringworm? 
You can clean your house after ringworm by purchasing and using products such as household bleach, all-purpose disinfectant and sanitizing cleaning sprays or wipes, or products with accelerated hydrogen peroxide concentration to disinfect your home.
What kills ringworms instantly? 
In most cases, ringworm can be treated at home, by using antifungal cream, lotions, and gels, and by cleaning your home with disinfectant and sanitizing sprays. Also using effective medications like; miconazole, clotrimazole, itraconazole, and griseofulvin can be helpful. 
Conclusion
The menace of ringworm on the body can not be overlooked as it has been one of the major infections that occur in every household.
Effectively cleaning the home, avoiding sharing personal belongings, and also disinfecting the home with Lysol have proven to be the most effective way to curtail the dominance of ringworm in our homes.