It is common for people not to consider dust mites harmful until they experience their allergy symptoms. These symptoms oftentimes include fever, sneezing, and runny nose, some other people may begin to experience asthma symptoms once they come in contact with dust mites.
This informs that dust mites are a serious bug that needs to be eradicated from the home.
Dust mites are tiny, microscopic creatures that live in the homes of people, in large numbers. They can be found in mattresses, pillows, stuffed animals, rugs, carpets, and other places where humans come in contact with them.
---
⚡ Our TOP 3 Picks ⚡
Dupray Neat Steam Cleaner & Heavy Duty Steamer
STEAM CLEAN. DEGREASE. DEODORIZE. ANY SURFACE.
Vapamore MR-75 Amico Steam Cleaner
HAND-HELD PORTABILITY. ULTRA FAST PERFORMANCE.
McCulloch MC1275 Heavy-Duty Steam Cleaner
CHEMICAL-FREE CLEANING. LARGE CAPACITY TANK.
---
They are so small, that you cannot see them with your eyes, and however, they leave droppings which in turn trigger allergies and other reactions. They feed on skin particles shed by humans and animals in the home.
Although these creatures appear to be harmless, they bring more harm than good to people, especially when their numbers become uncontrollable. Dust mite waste and dead bodies become allergens, causing symptoms such as fever and asthma attacks, particularly in children.
Dust mites are generally considered to be impossible to remove, however, this is not the case. Dust mites can be completely eradicated from your home. All you have to do is use the proper tools or cleaners.
It can be frustrating and time-consuming to find a decent and effective cleaner to get rid of dust mites in your home. Keeping this in mind, we've done the homework for you and prepared a list of the top 10 best steam cleaners that can kill dust mites.
What Really Attracts Dust Mites?
It is important to know that dust mites occur naturally and can be in almost all homes. However, several things attract dust mites to the home. They are as follows: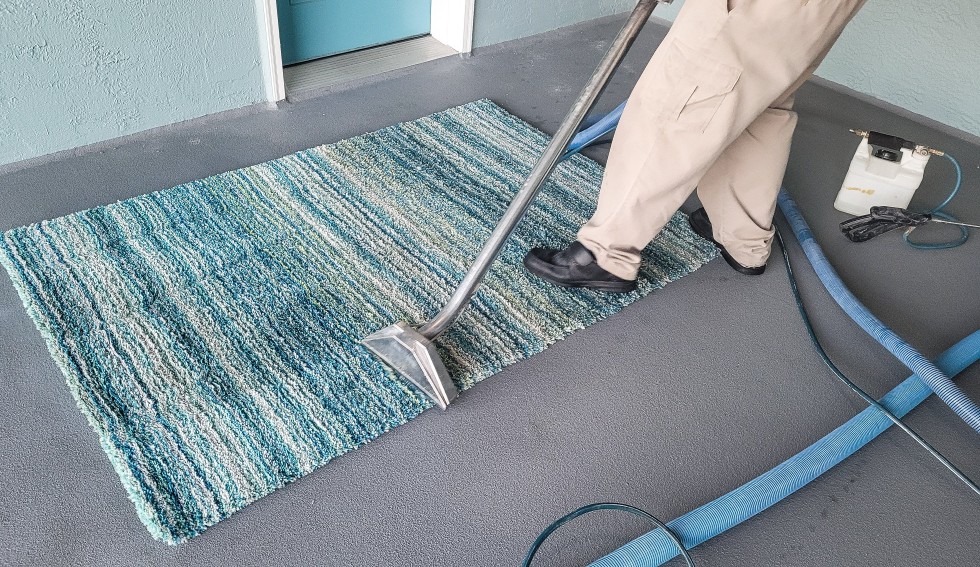 1. Dust, Obviously
The most important thing that attracts dust mites to the home is dust. Oftentimes, this dust can be caused by dead skin cells, both from humans and pets. The human and pet's dead skin cells make up a lot of dust in the home.
2. Humidity and Temperature
Humidity and temperature are important factors that attract dust mites into the home. Dust mites absorb moisture from the air, and do not drink water as we do, hence the higher the humidity in the home, the higher the chances of having a large number of dust mites in your home.
According to the National Allergy Supply, dust mites prefer a humidity level of 50% to 70% and a temperature level of around 70 degrees F. Dust mites will be attracted to fabrics, furniture, or any place that meets their humidity and temperature requirement.
3. Fabrics
Although all fabrics take in dust, some fabrics are more attractive to dust than others, which in turn become more attractive to dust mites. Fabrics with large pore sizes attract dust more. A large pore size fabric means that the fabric has a lot of large pore air in it.
Although this type of fabric is not bad in itself, as regards dust and dust mites, it is not good. Large pore-sized clothes attract and retain dust, which also attracts and retain dust mites. They also allow dust mites more space to move through.
The Best Steam Cleaners For Dust Mites
After reviewing and comparing several steam cleaners, asking questions, and testing some ourselves, we have found and compiled the best cleaners to get rid of dust mites in the home.
1. Dupray Neat Steam Cleaner
Dupray neat steam cleaner is 1 on our list for several reasons, for starters, it is one of the best steam cleaners on the market today. This is a wonderful choice if you want a portable and light steam cleaner that can deep clean and sterilizes the house while also killing dust mites and other insects in the home.
The Dupray tidy steam cleaner is intended for home usage, but it may also be used in your automobile and other locations. This long-lasting model has the cleaning power of larger professional models.
With each fill, the superheated, powerful steam reaches a maximum temperature of 275°F/135°C, and the enormous tank capacity provides up to 50 minutes of cleaning time. It can remove oil, filth, and stains while also eradicating 99.9% of germs, bacteria, viruses, and other allergies.
The most intriguing part of the Dupray neat steam cleaner is that it makes use of its steam to clean without the use of any chemical. It is lightweight and comes with a 2 years warranty on the stream broiler.
3. Vapamore MR-75 Amico Hand Held Steam Cleaner
The Vapamore MR-75 is a well-designed portable steam cleaner that goes along with you as you clean, disinfect, and sanitize your property. The product is designed to produce ultra-powerful steam cleaning without being overly big. You can take it with you everywhere you go because it's so light and compact.
The Vapamore steam cleaner's small design also makes it simple to store after each usage. It comes with a variety of accessories for cleaning grout, grilling, and maintaining patio furniture, among other things.
Without using any chemicals, the strong steam successfully destroys bed bugs, dust mites, germs, and bacteria in your home. What's the best part? It is backed by a lifetime warranty.
3. McCulloch MC 1275 Heavy-Duty Cleaner
The McCulloch MC1275 Heavy-Duty Cleaner is the ideal cleaner to use to get rid of dust mites and other bugs without using harsh chemicals, its build makes it one of the best steam cleaners for couches you can get on the market today. This is a commercial-grade machine that can clean and sanitize a variety of surfaces, and this includes tile, wood, and laminate.
Water can be heated to over 200 degrees F in just 8 minutes, and also the 48-ounce water tank is ready to produce intense steam in just 8 minutes. The unit also includes 18 various accessories to help with specialized cleaning tasks around the house.
The steam cleaner comes with a 15.7-foot power cable and a 9-foot steam hose, which is perfect for effective cleaning. The high steam rate and pressure remove even the toughest stains effectively. It can clean for 45 minutes when the tank is full, and it has an additional steam trigger for continuous cleaning.
It has been tested and certified for use in the United States.
4. Costway Multipurpose Steam Cleaner
This multipurpose steam cleaner is effective at both fighting dust mites and cleaning your home. The unit employs 226°F hot pressure steam to kill 99.9% of allergies, bacteria, pathogens, and viruses while removing grease, stains, and filth. It's also multipurpose and serves a lot of duty indoors and outdoors earning it a spot as one of the best steam cleaners for cars, according to our own research.
It may be used on a variety of surfaces, including floor tiles, furniture, rugs, toys, kitchens, and car interiors, giving you a wide variety of places you can use it to clean. With a 1.5L capacity water tank, it takes 8-9 minutes to heat up and deliver continuous steam for 40 minutes.
We particularly appreciate the cleaner's ergonomic handle and two caster wheels. The Costway multipurpose steam cleaner also comes with more than 10 different accessories, allowing you to use it to clean and sanitize various areas of your home with ease.
Because of its chemical-free process, you may rest assured that this cleaner will remove dust mites and bed bugs while also cleaning thoroughly.
5. X-Mite Anti-Allergen Moist Powder Carpet Cleaner
The anti-allergen wet powder carpet cleaning from X-mite comes in a compact dispensing bag with enough powder to treat an average-sized room. It cleans without the use of water, shampoo, or steam, which means there are no chemicals to mix, no water to dump, no wet carpet, and no sticky residue to clean.
Its unique recipe includes tannic acid to neutralize allergens in the environment and non-abrasive, sponge-like particles that contain a water-based cleaning solution to renew pile materials.
The X-MITE can be used on carpets, area rugs, and soft furnishings in the home. It is suitable for use by adults, pets, and children.
6. Bissell Steam Mop And Steamer
Bissell is known for providing high-quality products, and you can rest assured that this cleaner will not let you down. The Bissell Steam Mop has been intended to offer a touch of luxury to home duties.
Without the use of harsh chemicals, the Power fresh deluxe steam mop (read more) can sanitize hard floors and eliminate 99.9% of bacteria, germs, bugs, and dust mites. It comes with a variety of attachments, including an On-Board spot boost to get rid of the sticky mess.
A measuring cup is also included with the product to ensure that you only add as much water as you need to the water tank. However, it takes around 30 seconds for the water to heat up. The steam cleaner is safe to use on sealed hardwood, ceramics, granite, linoleum, marble, and other hard surfaces.
7. Pursteam Steam Mop Cleaner 10-1 With Convenient Detachable Handheld Unit
Pursteam's steam mop cleaner 10-1 is ideal for your household and easily one of the best steam cleaners on this list. With the 10-in-1 Steam Mop, you can rest assured that your home will be cleaner, fresher, and, most importantly, dust mite-free.
The pursteam mop cleaner can be used on a variety of surfaces, including carpets, windows, mirrors, glass, and tiles, among others. The best aspect about using this cleaner is that it is chemical-free, making it safe for you, your children, and your pets.
The pursteam steam mop cleaner 10-1 is lightweight and maneuverable, with three adjustable modes to let you tailor the steam level of the mop to your exact needs. Our favorite feature is that it steams filth away with tap water, removing the need for expensive detergent.
Hardwood floors, vinyl, tiles, marble, ceramic, and porcelain tiles are all safe to clean with this versatile cleaner. Not only that but the built-in handheld steam cleaner be used to clean anything in the house. Simply connect the necessary attachment and you can be sure the steam will handle the rest.
8. Secura Steam Mop 10-1 Convenient Detachable Steam Cleaner
The Secura steam mop 10-1 convenient detachable steam cleaner mop deep cleans naturally with hot steam instead of using irritant chemicals. This device warms up in 25 to 30 seconds and features a 300ml/10oz water tank.
The 10-in-1 multi-functional cleaner is ideal for home use and will clean and refresh your living room, kitchen, bedroom, and bathroom in no time.
The steam mop comes with three microfiber mop pads, which the floor steamer uses to trap dust and combine steam to deeply disinfect your floors, better protecting youngsters and removing pet residues. This cleaner may be used on a variety of floors, including hardwood, laminates, carpet, tile, granite, and so on.
Additional features include a carpet glider (ideal for carpet), a flexible mop head, an adjustable steam setting, a variable angle of 0° to 90°, and a clip design (Cord Length: 20 ft). It has a two-year warranty attached to it.
9. Livepure Ultramite Uvc Heap Allergen Vacuum And Fabric Sanitizer
Every doctor will propose the livepure ultramite Vacuum, which uses UVC technology. Dust mites, germs, viruses, pollen, and other allergens can be removed from your mattress, bedding, furniture, upholstery, curtains, and other fabric surfaces using this cleaning.
Dust mites and other allergens are vibrated loose from deep inside soft surfaces using a covered rolling brush and optimal suction. In just 30 seconds of exposure, the UV light will kill 98.1 percent of dust mites and 99.1 percent of E.coli, staph, and salmonella.
Dust, pollen, smoke, mold spores, and dust mite particles are all captured and trapped by the HEPA filter and detachable bin.
Extendable hose for hard-to-reach locations, strong dual motors, several cleaning modes, indicator lights, 45-degree angle air discharge, ergonomic design are just a few of our favorite features. A two-year limited warranty is included.
10. Raycop Lite UV Sanitizing Heap Allergen Vacuum
The UV Sanitizer in the Raycop lite UV sanitizing heap allergen vacuum successfully destroys over 99 percent of bacteria and viruses from fabric surfaces throughout the home.
It also includes a HEPA (High-Efficiency Particulate Air) filter, which can catch pollutants as fine as 0.3 microns.
Pulsating pads on the Raycop lite cleaner vibrate 3,300 times per minute to stir and remove dust, grime, and dust mite debris.
Frequently Asked Questions
Here are some of your burning questions answered about the best steam cleaners, answered.
Does Vinegar Kill Dust Mites?
Yes, vinegar is acidic and contains 5 to 20% of acetic acid. The acetic acid in vinegar can get rid of dust mites allergens. Vinegar can be used in two ways. You can either spray the vinegar on the dust mites-infested area or add it to your laundry. The best type of vinegar to use for this is either white vinegar or apple cider. We suggest you dilute with water to reduce the acidity.
Does Baking Soda Kill Dust Mites?
Yes. Baking soda contains anti-bacterial properties that can kill dust mites. Apart from getting rid of dust mites, baking soda also neutralizes the unpleasant odor that accompanies dust mites. You can sprinkle baking soda on the items infested or mix with vinegar. 
Does Bleach Kill Dust Mites?
Yes, bleach is a lethal compound that can kill dust mites. The best way to make use of bleach to get rid of dust mites is to add it to your laundry, this way you can be sure your clothes and beddings are free from dust mites. 
How to Use A Steam Cleaner For Dust Mites
Using a steam cleaner to remove dust mites from your home will undoubtedly be effective. The following pointers, on the other hand, can help you get the most out of your cleaner for dust mites in your home.
It's essential to properly prepare the area to be cleaned. Remove any large dirt, dust, or clumps of pet hair from the area with a vacuum cleaner. Because each product is unique, we recommend that you read the instructions carefully, observe the safety precautions, and use the appropriate attachments as directed.
Also, smaller heads generate concentrated steam that aids in the movement of dust, whilst larger heads are more effective at killing dust mites. Clean the beddings, blankets, carpets, mattresses, rugs, and upholstery in addition to washing them on a hot cycle.
Dust mites may grow in and around your pet's bed; we recommend that you also use them to clean their bedding.
The best time to steam clean your carpet is when there is less foot activity. We recommend that you start by eliminating heavy furniture to gain easy access to the entire room, as dust mites thrive in concealed and humid areas.
When using a steam mop to control the dust mite population, start at the top and work your way down. Begin with the curtains and drapes, then move on to the fabric in other areas like couches and upholstered furniture.
After steam cleaning, let the carpet, rugs, and bedding thoroughly dry before reinstalling them or allowing others to use them.
Final Thoughts
While it can be hard to stop dust mites from coming into the home, you can reduce how long they stay and ensure your home is free of them. The right cleaners will not just ensure your home is rid of dust mites, they can ensure your home is free of other bugs, insects, bacteria, and germs.
These are the best steam cleaners to help you do all the heavy lifting in the fight against dust mites without the use of chemicals.
Continue reading: