A bread maker and a food processor are both efficient kitchen appliances but if you are tight on a budget then you might want to consider getting one of these instead.
A bread maker is one of the most convenient machines for making bread while a food processor is more suited for dicing, chopping, mincing, and grinding any ingredients for creating a meal.
Every kitchen tool has its advantages and disadvantages. Hence, when choosing a kitchen appliance, it is important to analyze it properly and ensure the advantages outweigh the disadvantages.
Bread making at home is a skill that can come in quite handy while there are simple effective ways bread can be baked, a bread maker tend to make the very easy. A food processor can also make sure the ingredients are evenly incorporated and you can knead the dough with it effortlessly as well.
If you are tired of making bread by hand or going through the process of mixing and kneading, a bread maker will come in handy. A food processor can also make the process of chopping and grating very easy. If you are looking to add just one of these to your kitchen first then this article can help you decide.
What Is Bread Maker Used For?
A bread maker which is also known as a bread-making machine has been around for a while and it is used to turn your ingredients into fresh-baked bread. A bread maker is the most convenient way you can bake bread and you won't go through the physical process of kneading or mixing with a bread maker.
This is the ideal machine for making pillow-soft bread and it can help make the whole loaf from start to finish. A bread maker is not just for akin bread but can be used for making pretzels, pizza dough, rolls and some surprising things you can make in a bread maker include scrambled eggs, sauces, soups, jam, and rice dishes.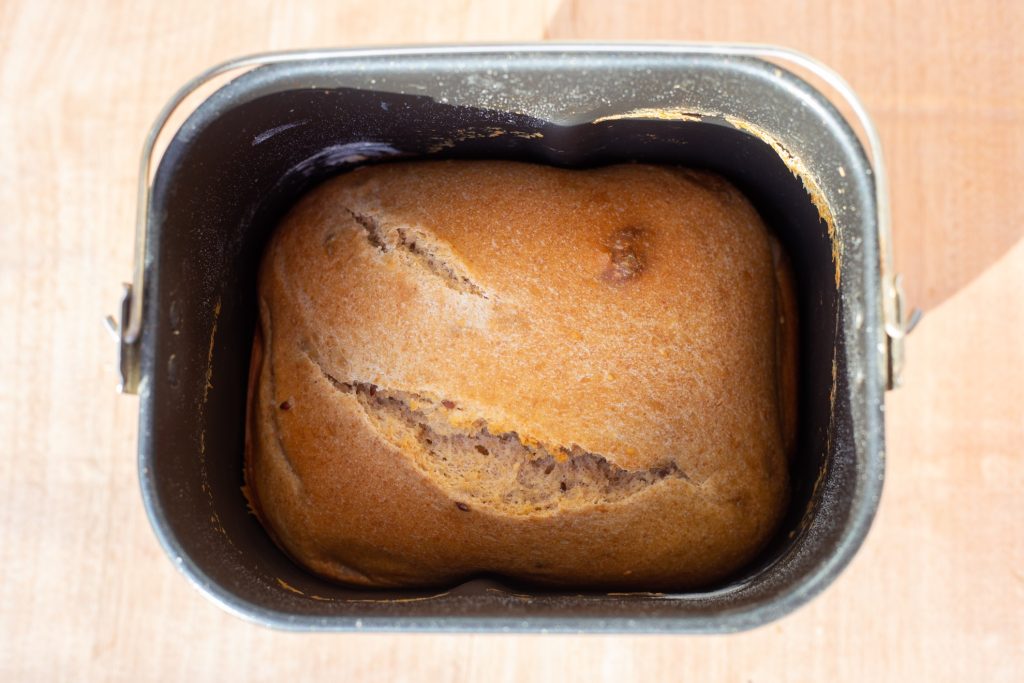 What Is A Food Processor And How Does It Work?
A food processor is an electric kitchen appliance that comes with many blades for chopping, grating, slicing, mincing, and blending. The blades of a food processor are meant for various kitchen functions and they can be used to knead the dough as well.
This machine is similar to blenders but it is considered more efficient. This is a versatile kitchen appliance and has been introduced since 1940.
There are lots of advantages to having a food processor in your kitchen. Some models are even designed to assist in beating batter cake, making citrus and vegetable juice, and also for grinding meat and vegetables.
A food processor is designed to work the same way as a blender but is not interchangeable. A food processor has different models and you can always find one that does all kinds of cutting and grating.
Bread Maker vs Food Processor: Which to Get First
Food processors and bread makers are ideal kitchen tools however both do not have the same function and you should choose according to the one you need most. A bread maker is suitable for making bread while a food processor will only knead the dough and help with cutting cooking ingredients.
A bread maker is a miniature oven and a self-contained bread mixer while it is convenient, it can take a long time for it to provide one loaf of bread. A food processor is a much versatile kitchen appliance and it gets its job done in a very short time. When it comes to baking, a food processor might not be the first appliance that comes to mind.
So, to cut down your kitchen time, you might want to get a food processor. But if you like the idea of enjoying freshly baked homemade bread then the bread maker is a perfect choice.
Is a bread maker worth the investment?
If you think of the convenience a bread maker offers then it's an investment worth it. A bread maker lets you make many loaves without having to go through the rigorous activity of mixing and kneading especially when you are tired or have a busy day. It is a bit pricey though and only ideal if you are going to be baking lots of bread.
Is a blender and food processor the same?
A blender is not the same as a food processor although they have a shared function a food processor performs more tasks than a blender. A blender is more suited for lending solid ingredients with liquid while a food processor can cut through both wet and dry ingredients so no they are not the same.
Final Thoughts
A food processor and a bread maker are convenient and versatile kitchen tools. The various options and features of a food processor make it a worthy investment however just like every other appliance, it has its disadvantages as well.
Both do have some shared functionality but are designed to do different things. The best way to choose an appliance is to find one that attends to most of your pressing kitchen needs.
More on baking bread at home: