The holiday season is right around the corner, and there are lots of questions you probably need answers to; one that happens to be on the forefront of everyone's mind is, can you replant a Christmas tree? Growing your own Christmas tree is not as stressful as it is considered; a basic rule is to plant in an area with full sun and ensure the root ball is intact.
The Christmas holiday is a chance to create fond memories, and we all know a Christmas tree is required. Christmas trees are not only for creating fond memories but also create a happy scenery with an aroma that would always be fresh, unlike artificial trees, but the downside is that they are expensive.
Quick answer: Yes, you can replant your Christmas tree, but it all depends on whether the root ball is still intact and the type of tree you are planting. Also, note that a freshly cut Christmas tree can't survive without its root. The good news is that you can replant the Christmas trees using a container or grow them in your garden.
With proper care, a real Christmas tree should last at least five weeks or more, so if you decorate in late November, your tree should survive beyond the holiday season. Many trees happen to be thrown out every year, and knowing how expensive they get every year is enough to consider replanting to save money.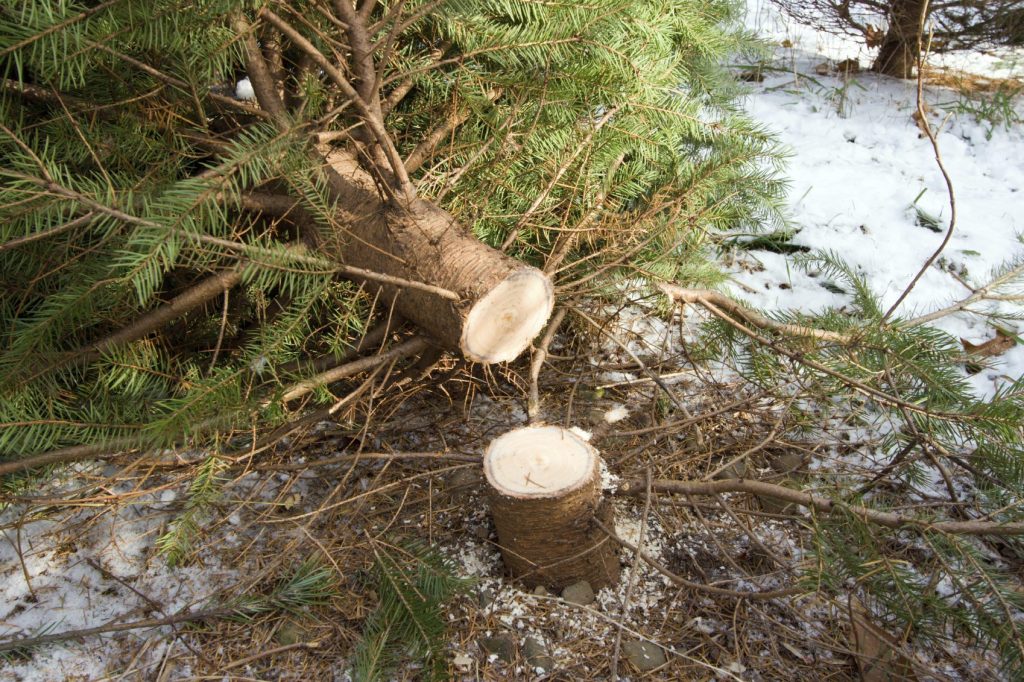 Can You Replant A Christmas Tree?
You can definitely replant a Christmas tree, but it's going to require lots of effort, and this can only give you result if the root is still intact.
A cut-down Christmas tree can be replanted to grow again, and for this to be successful, it is essential that you keep the tree inside for no more than ten days and put it back outside the moment it starts to look all droopy and sad.
If you are planning on bringing the tree indoors again next year rather than investing in a new one, it will be lots easier to plant it in a pot or container and then move it outside or bury it in your garden. A living tree should not be kept inside for more than 12 days, and also keep it away from heat sources such as a fireplace or radiator but ensure it is well watered.
The most obvious way to avoid all the stress of finding a Christmas tree is to replant it, but the only caveat is that the longer your Christmas tree has been inside the house, the less likely it will be to re-establish it.
When replanting your Christmas tree, it will help to keep it outside in a cold sheltered place. This is because it has been harvested in the cold and has already gone into dormancy. So, if it will survive being replanted, you need to keep it in that dormant state until you are ready to bring it indoors.
So, while you can replant a Christmas tree, and the process is relatively straightforward, the success rate is also quite low. It would be best to remember that Christmas trees replanted outside can't be enjoyed indoors like you would with a cut tree. Indoor conditions can put replanted Christmas trees at risk.
How to Replant A Christmas Tree
To replant a Christmas tree, you need first to purchase a live Christmas tree that has the root ball still intact. This should typically be covered by a piece of burlap which is what prevents the root from any damage that might prevent you from planting it outside.
The tree needs to be in its natural dominant state before you can plant it so that you can take it to a cold sheltered place for a week or two. Below is how to replant a Christmas tree in your garden.
Dig a hold in an appropriate spot, it should be roughly 2 feet in diameter and 18 inches deep. The rule is to make sure it is two to three times larger than the root ball of the tree.
Add in some tree soil to improve and boost the health and vitality of the tree.
Remove the burlap and other coverings at the root of the tree.
Be sure to water well.
However, a Christmas tree with a root ball can also be planted in a pot, you can plant it in the pot to be moved outside or into your garden. Lastly, when buying a Christmas tree to be replanted, it is best to buy smaller ones.
A smaller tree can easily transition from outdoors to indoors and outdoors again.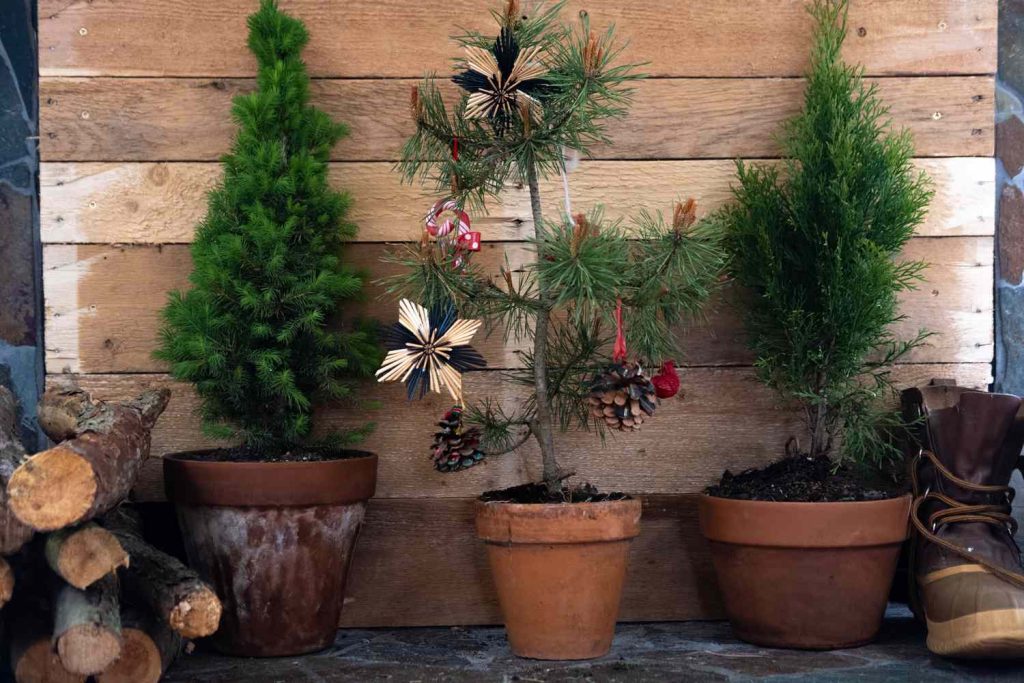 Tips For Keeping Replanted Christmas Trees Alive And Fresh
It doesn't matter if you are replanting your Christmas tree or buying a live one; maintenance is essential for keeping it alive and fresh. The magic begins when you start to dress your tree for a holiday, and to keep its sparkle for a long time, you have to learn how to maintain it.
So, below are some of the proven ways you keep a Christmas tree fresh and healthy.
Start by choosing a healthy, vibrant tree-cutting.
Keep inside for 5 to 7 days. If you want it to survive outside once you replant it, then do not keep it indoors longer than four weeks.
Please keep it away from heat sources such as fireplaces, space heaters, radiators, and wood stoves.
Check its water level daily.
Opt for LED lights.
Do not keep the Christmas tree near the air conditioning.
Take your tree down before it dries out.
Lastly, show your tree some TLC immediately.
Frequently Asked Questions
Can you replant a small Christmas tree?
You can replant a small Christmas tree, provided the root is still intact. You can plan it around thanksgiving before the ground is cold, and miniature Christmas trees are considered easier to transfer outdoors, indoors and outdoors.
Do potted Christmas trees survive?
Potted Christmas trees are known for their high survival rate, they can be reused year after year with the proper care. Christmas trees that will be used year after year are best planted in pots, but they should remain inside for no more than 2 to 3 weeks.
Is a potted Christmas tree better?
Potted Christmas trees last longer than the ones planted in the garden and sure look better and more rewarding. However, whichever tree you choose, what is important is how you maintain it and keep it fresh.
Can you regrow a Christmas tree from a branch?
You can regrow a Christmas tree from a branch known as the cutting, and it is best to try this with several stems since it's not all that will successfully develop roots. The branch should be gotten shortly after you cut down the tree and not a few days later.
Wrapping Up
If you have decided to replant your Christmas tree, you will need to accept that you won't enjoy the tree indoors for a long time compared to choosing cut trees.
Replanted Christmas trees can only last inside the house for a week and a half before it starts to look sad and droopy.
In addition, consider digging the hole around thanksgiving as the chances of the ground being frozen by Christmastime are increased, and it also ensures your tree has a higher rate of survival.