Your home says a lot about you, from your indoor decorations to your outdoor setup, they all say something about your preference and what message your home passes to guests and passers-by.
If you have a grey home and you're stuck on garage door colors then look no further because we're about to bring whatever concept you had imagined in your head to life.
Grey might be a dull color but it has its perks, despite being a neutral color it has an elegant edge to it and it is known to signify balance. Some people also recognize it as a color that signifies intellect, compromise, and diplomacy.
For what it's worth, you've made a great choice of painting your home grey and we're going to make the rest of your job much easier by providing you with extraordinary ideas for your garage door color.
15 Garage Door Color Ideas For Grey Houses
We are aware that whatever color you choose for the garage door of your home will set the mood and theme of your home because it is one of the first things people see asides from your front door, so we're bringing you solid ideas to ensure that you're making the best decision when it comes to picking the right color for your garage door. 
1. A classic white garage door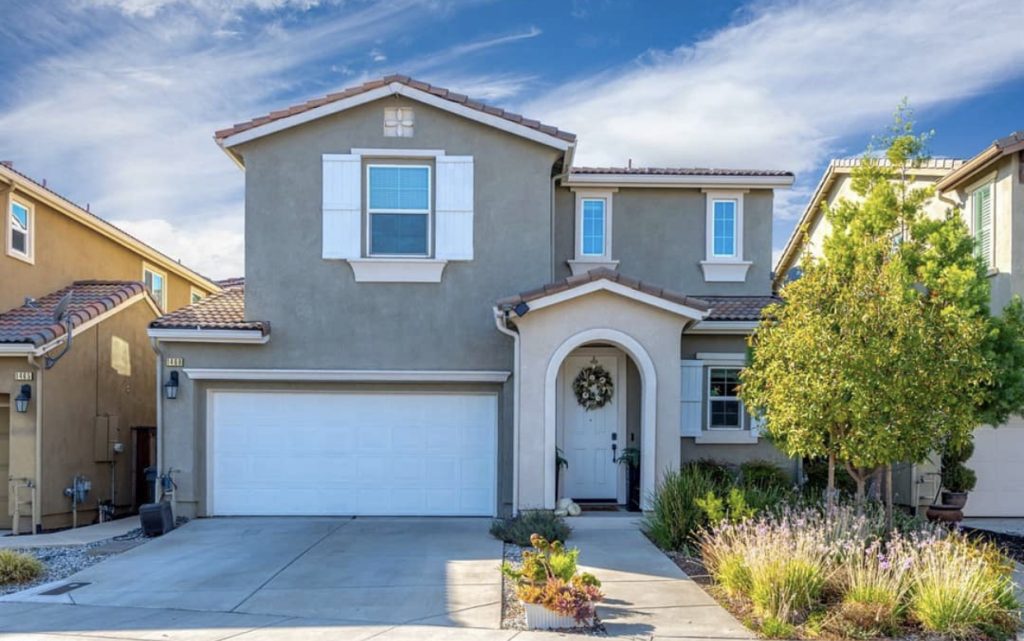 If you're always down for anything classic, then white is your color when it comes to a garage door. Being a color that also exists as a neutral shade, it goes great with a grey-colored house. As neutral as white may appear, it tends to give the home a bright feeling, grey is a calm and sometimes dull color so white brings all the light to the outdoor area of the home when used as a garage door color.
2. A sophisticated light blue garage door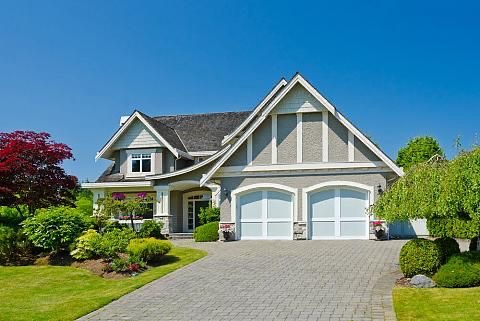 As unbelievable as it may seem, blue has a unique way of mixing amazingly with grey, it all boils down to the shades of each color that is in play. Grey is known to have blue undertones and that is what makes them compatible with blue. A blue garage door will create a lovely contrast between the garage door and the grey house that would make the entire building look sophisticated.
3. A cheerful red garage door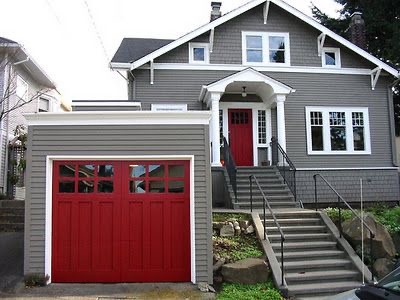 Don't strike bright colors out because grey is a darker or calmer color than usual, bright colors are exactly what you need to turn things up a notch if your home is painted grey. A red garage door for a grey home makes it appear delightful and welcoming to guests especially. Red will give your grey home a comforting thrill to it, and downplay the dullness or cool tones in the grey paint.
4. A cool beige garage door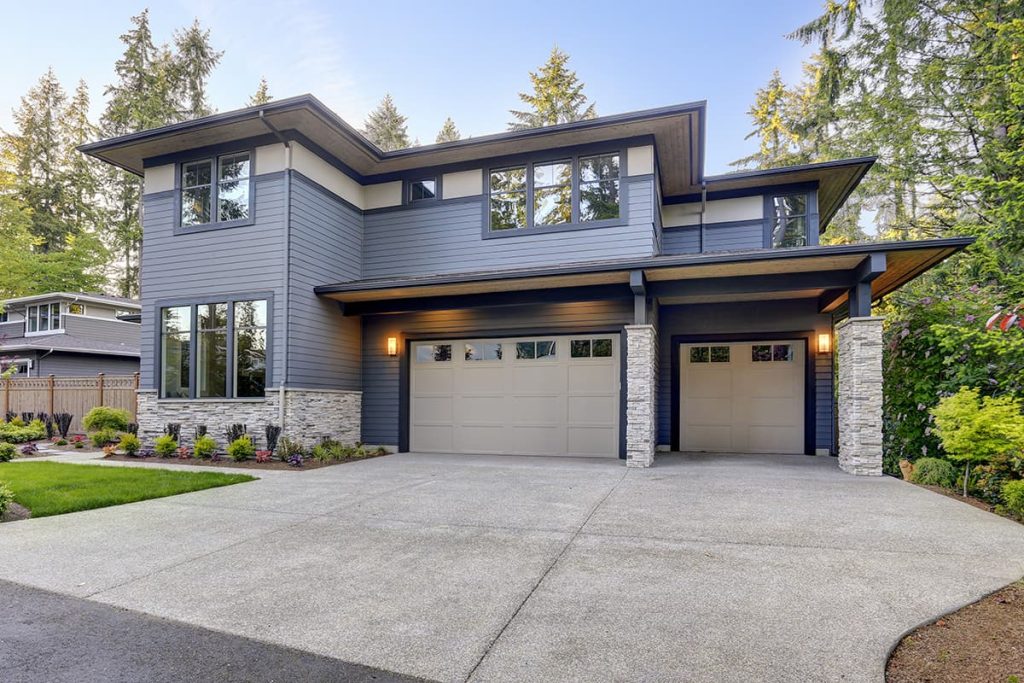 The color beige is just as cool and calming as grey, this is what guarantees the fact that they will go together like they were made for each other. Since you picked grey to color your house you're probably a fan of homes that do not draw too much attention to themselves. A beige garage door is certain to give a neutral look when paired with a grey home, it balances the need for a calm outdoor look perfectly.
5. A heartwarming brown garage door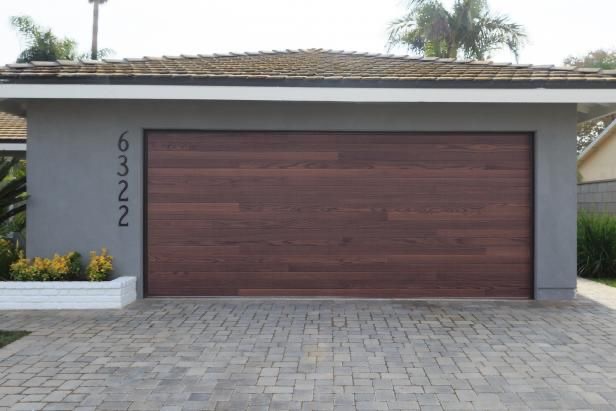 Brown is one of those colors that simply bring warmth to a home, whether it is used indoors or outdoors. By getting a brown garage door to match your grey house, you make your home appear comforting and welcoming to guests. When pairing a brown garage door with a grey house, it is best to settle for light shades of brown that will make your home look heartwarming and desirable.
6. An elegant grey garage door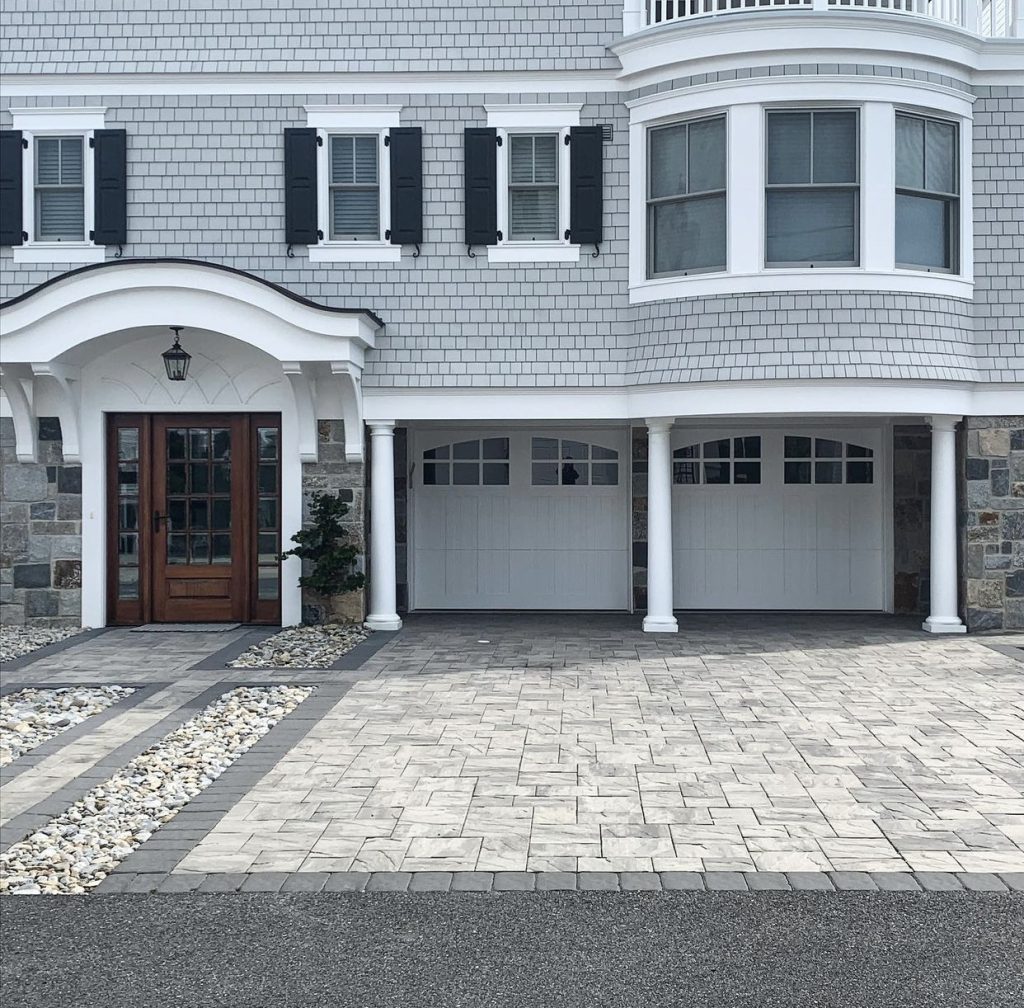 Monochrome? That sounds like your house would look duller and like a bore to everyone including its inhabitants, but we're going to prove that it does not necessarily need to end up that way. When you use a shade of grey that is lighter or darker than the shade of grey used to paint your home for your garage door, you'll be surprised just how elegant your home will appear in the end.
7. A charming yellow garage door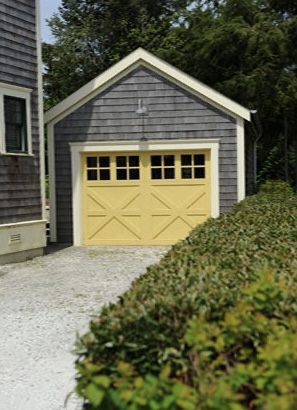 We know that yellow screams cheer and it has a truly energetic vibe that adds to its surroundings when used. If the grey color used for your home seems rather dull to you and wants to turn things up a notch, it is wise to settle for yellow garage doors. When you pair a grey house with a yellow garage door, you'll notice how charming and lively the entire view gets the moment it is set up.
8. An energetic orange garage door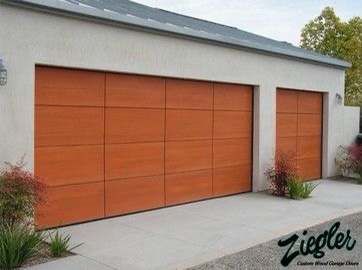 Before you shake your head in disbelief, think of how orange is one of the bright colors that have a soothing edge to it, despite being bright it can create the much-needed balance that a neutral-colored home needs. With an orange garage door resting against your grey home, you're certain to call a lot of admiring attention to your home, and that's never wrong.
9. A prestigious black garage door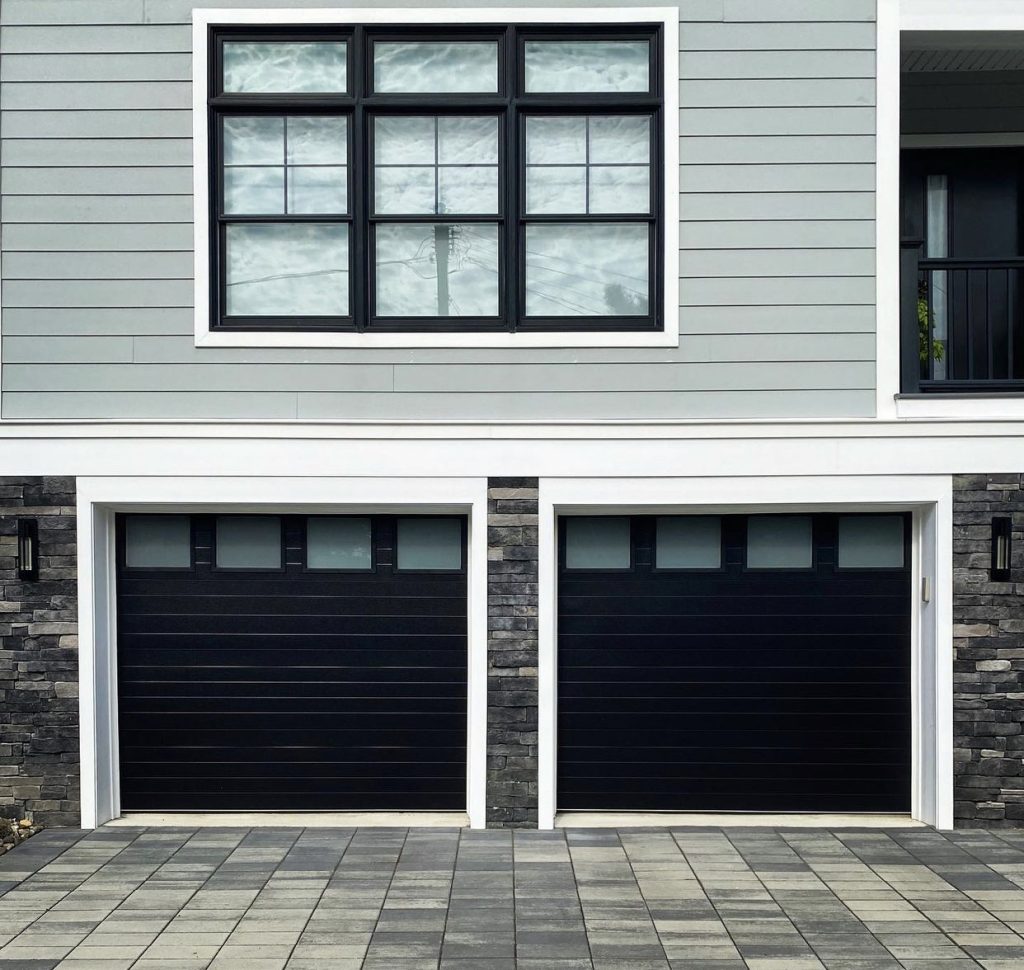 The news that black is a color of a garage door that would go great with a grey home does not come as a surprise to anyone, several persons would choose it in a heartbeat and we completely understand why. A black garage door with a grey house makes it look glamorous and prestigious, a trait that many people would love their home to possess.
10. A pretty pink garage door
In your head like in ours, this seemed a little over the top but that doesn't mean it's not an amazing option when you're looking for garage door color ideas for your grey home. If you're the type that enjoys compliments and getting your house noticed by the neighbors, then this is the color for you. A pink garage door with a grey-colored house is a unique sight to behold and your house will be the literal description of "pretty".
11. A welcoming wooden garage door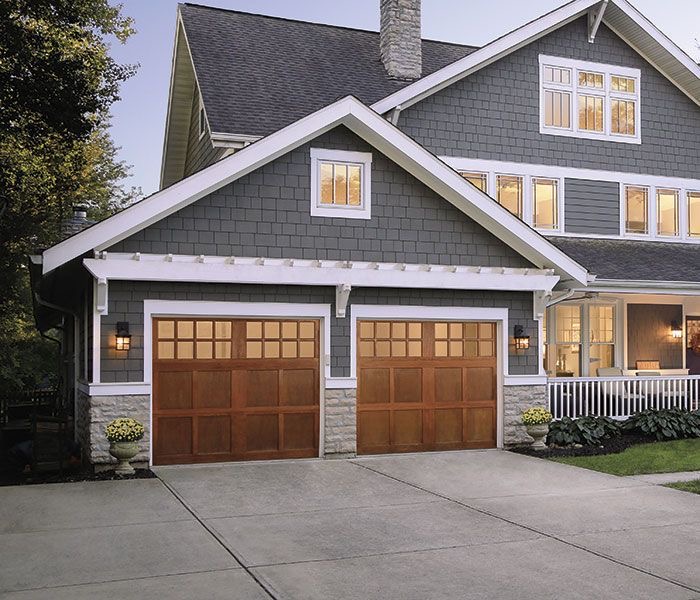 An authentic wooden garage door gives your home a mature yet welcoming outdoor vibe, that's a vibe anyone would revel in. A wooden garage door also gives your grey-colored home a natural feel that is hard not to become fond of. Wood has a neutral tone that blends just right with grey so you do not have to worry about that.
12. A delightful purple garage door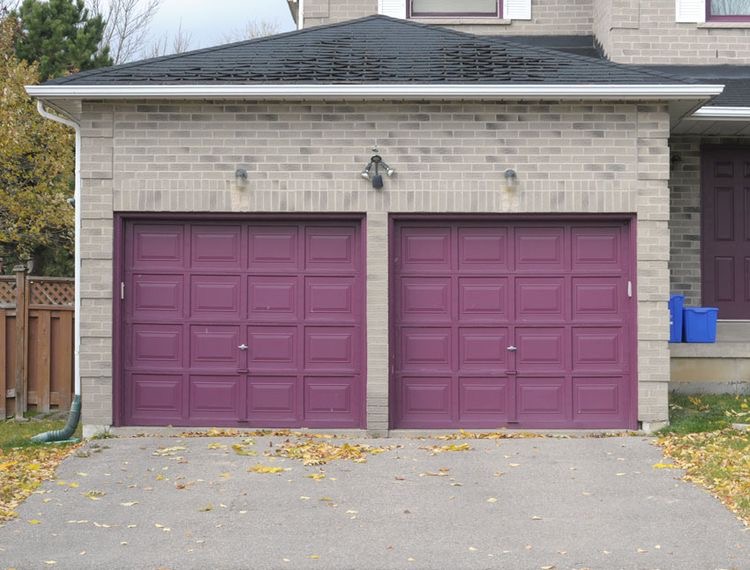 Despite being a color that does not easily come to mind when you rack your brain for colors to match a grey home, purple turns out to be an outstanding color that gets the job done fantastically. It's also a color that can be used to give your house a lively and cheerful look especially when it is placed beside a grey brick wall, which also adds a classy edge to the entire look.
13. A cloudy navy blue garage door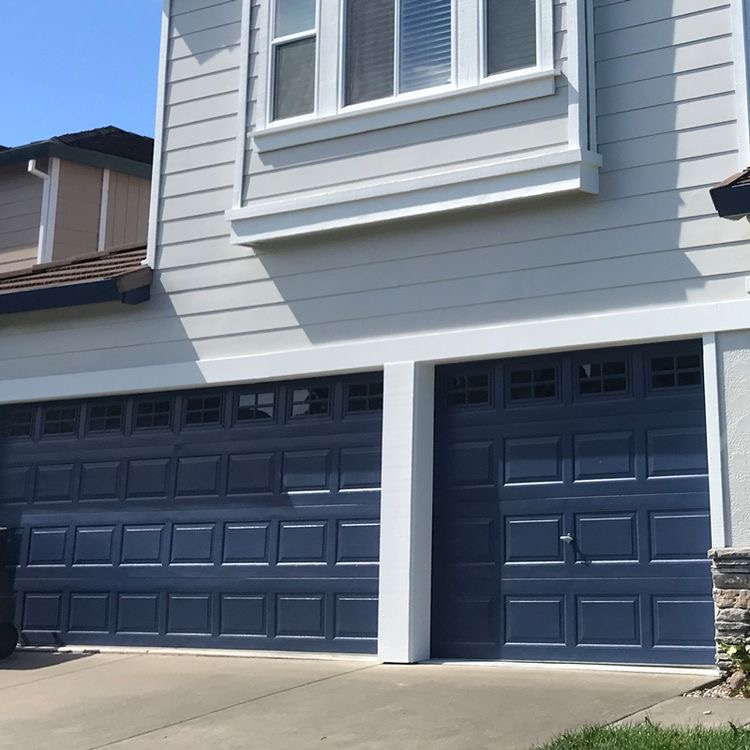 Think about clouds and then place grey and blue side by side, your house is going to be a rainy cloud and sometimes that's a gorgeous setting to emulate when decorating outdoors. Cloudy days are beautiful because we all love the rain, so feel free to recreate that cloudy feeling by getting a navy blue garage door for your grey home. It also screams elegance and you can't possibly go wrong with that theme.
14. A graceful green garage door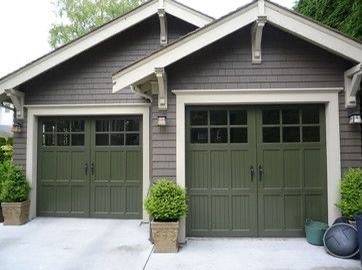 Get used to getting out of the ordinary color matches for your home when it's with us, so this green garage door should strike awe and curiosity in you because it's definitely one of a kind. Green definitely goes with grey in its distinct yet appealing manner. With a calm shade of green for your garage door and an equally cool shade of grey, your home is certain to stand out.
15. A full view modern glass luxury garage door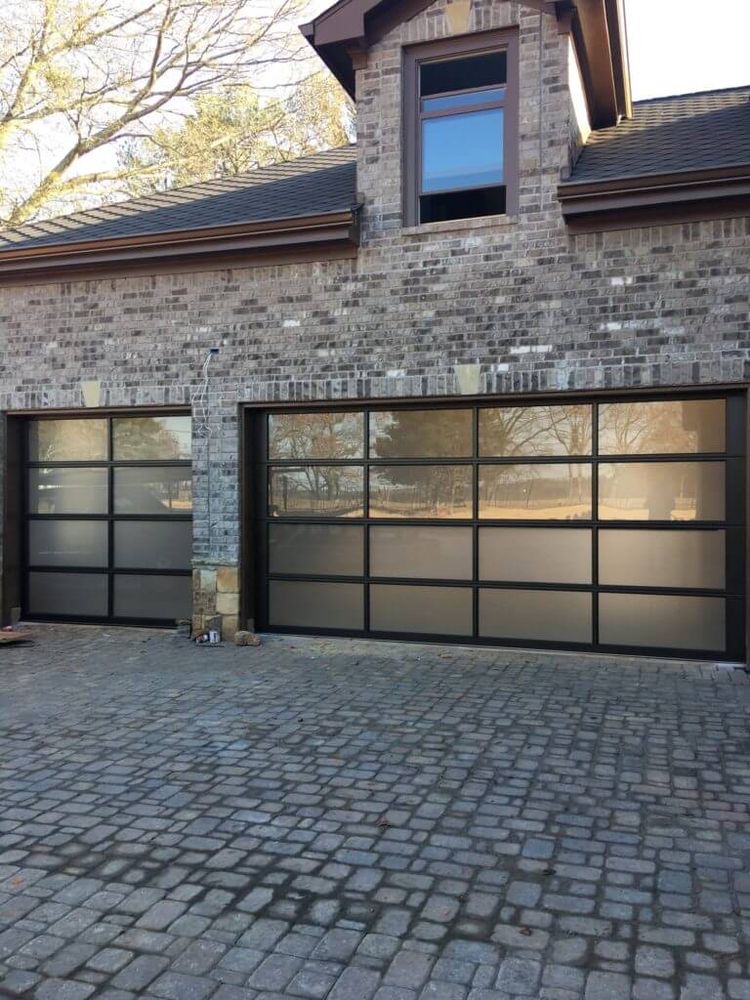 If your taste is exquisite luxury then you have not been left out, we have just the perfect garage door to go with your grey home as well. A glass panel garage door with a grey brick house is magical and screams luxury as you would imagine. It's a dream home look and if you can afford it, then you should go for it.
Summary
We have provided fifteen absolutely stunning choices of garage door colors that would fit like a globe when paired with your grey house. We admit that they are all equally dreamy but we know that you would make the right decision based on what appeals to your aesthetics.
Whether you're looking for an elegant, adorable, attention-seeking, bright, heartwarming, soothing, naturally comforting, luxurious, or classy garage door look, you're certain to find it in the inspirational choices we've laid out for you.