To make daikon radishes even more enjoyable, you need to be aware of the incredible recipes you can create with them. This mini flavored winter radish can be incorporated into your healthy dishes, and it can be enjoyed raw as well which is something not many are aware of.
Daikon radish also has a long shelf life if stored in the fridge, so there is no excuse not to pick this up when you go to the market.
Another reason daikon radish is increasingly popular is that it is low in calories and can help promote your heart health in many ways. The taste is also nothing to worry about as you are sure to love it. It tastes sweet and lightly spicy, but the level of spiciness depends on the variety of daikon radish.
If you find yourself with a bitter variety of daikon radish, you simply have to pre-boil it in the water used previously in washing rice or use water with some rice in it. Coming up with recipes for daikon radish is considered tricky, but we have made it less so by rounding up some fresh recipe ideas for you below.
Must See: 15 Great Easter Dinner Recipes
Top Daikon Radishes Recipes
It's not just the low-calorie content that makes daikon radishes worth trying, but it's also extremely healthy. This winter radish is packed with folate, vitamin C, calcium, and antioxidants. It can be enjoyed raw or cooked so if you have a soft or hard variety of daikon radish at hand and need fresh recipe ideas, we have curated 13 must-try recipes in 2022.
1. Simmered Daikon Radish With Chicken In Yuzu Sauce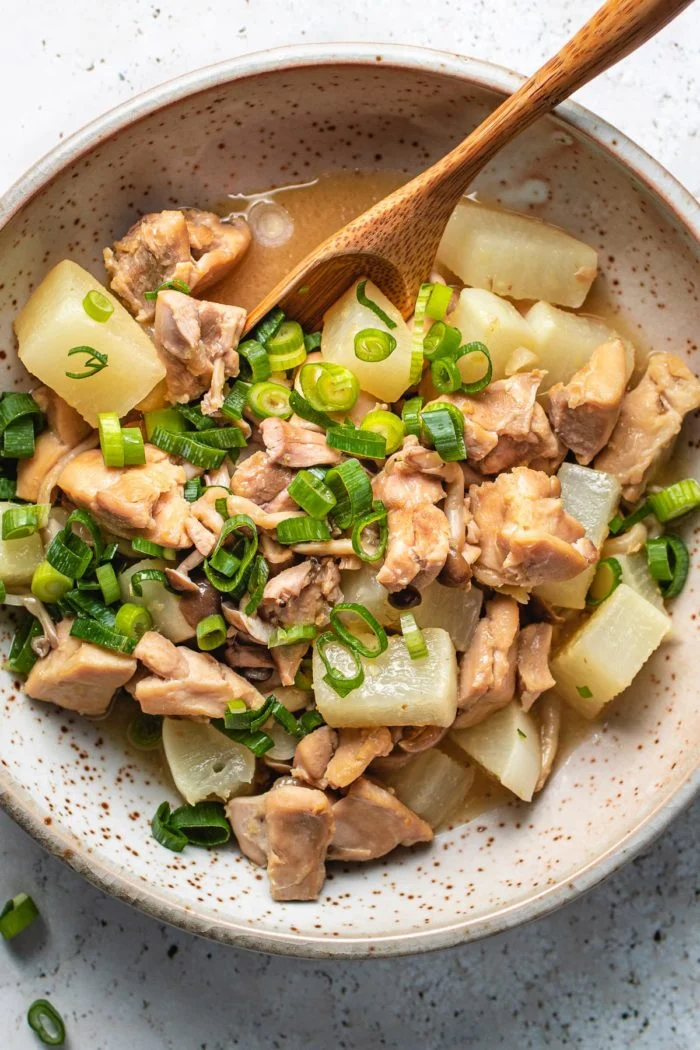 There are so many ways chicken and daikon radish can be incorporated together, but this is topping the list according to those who have tried it. This is quite an amazing recipe that can be served to guests regardless of the occasion. The daikon radish is simmered with juicy chicken and wrapped up with a touch of citrus juice to make it tasty.
2. Steak Summer Roll Recipe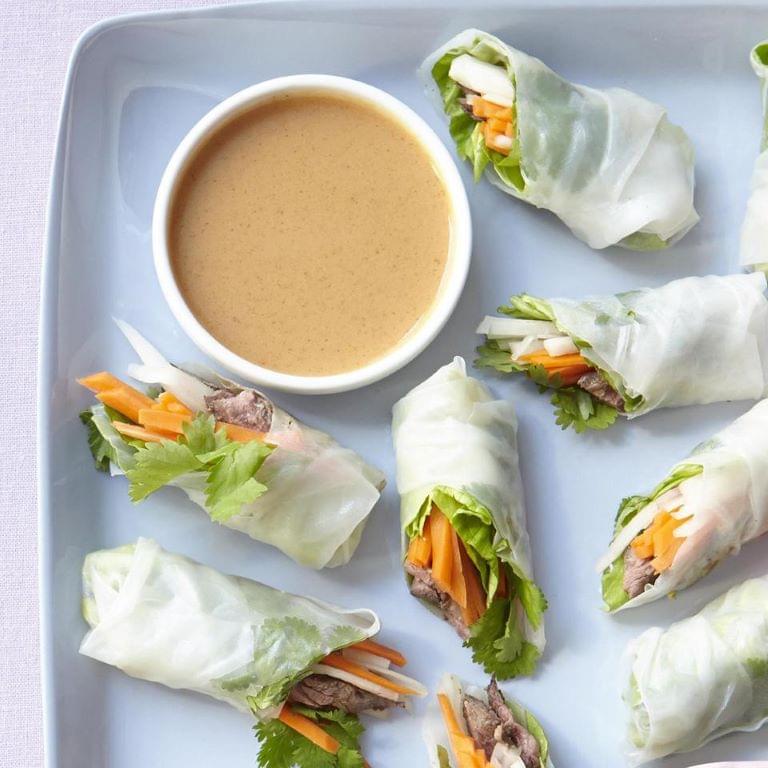 Here is a homemade delight with pickled daikon radish with some carrots all rolled in lettuce leaves and rice paper wrappers. This can be served with a peanut butter Sriracha sauce as done in this recipe, or you can go with any other suitable sauce. It's advised you seek out flat iron steak for this, which makes this dish even more delicious.
3. Boiled Daikon Radish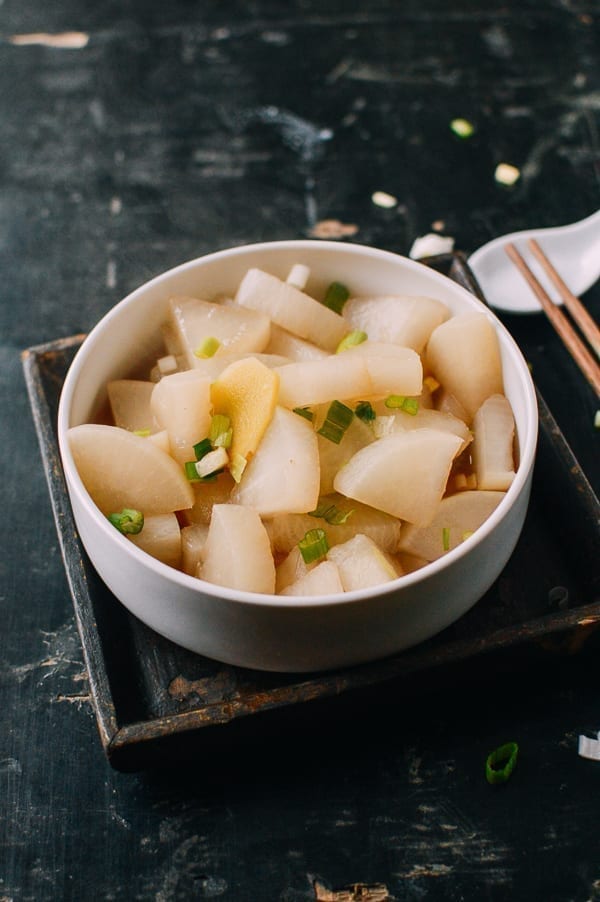 Boiled daikon radish can change your hate relationship with radish to love. While this recipe is simple, it does have an enormous effect on health and can be your go-to dinner. This dish has no oil, no works, and no high heat buts it's very easy to customize.
4. Roasted Daikon Radish, Carrots, and Peppers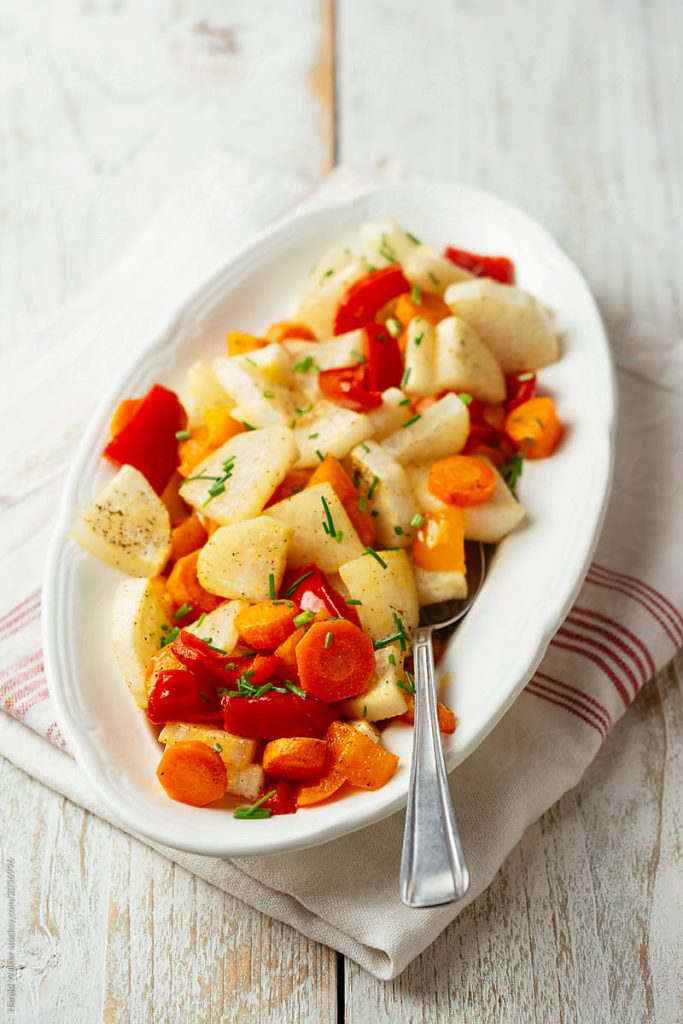 Looking for a light lunch or side dish dinner? This Roasted Daikon radish, carrots, and peppers should do just perfectly. This is quite tasty and sharp as well, it can be the ideal comfort food for you at any time of the day. In addition, this is a very healthy recipe, and you can have veggies incorporated if you want.
5. Vegan Daikon Radish Cake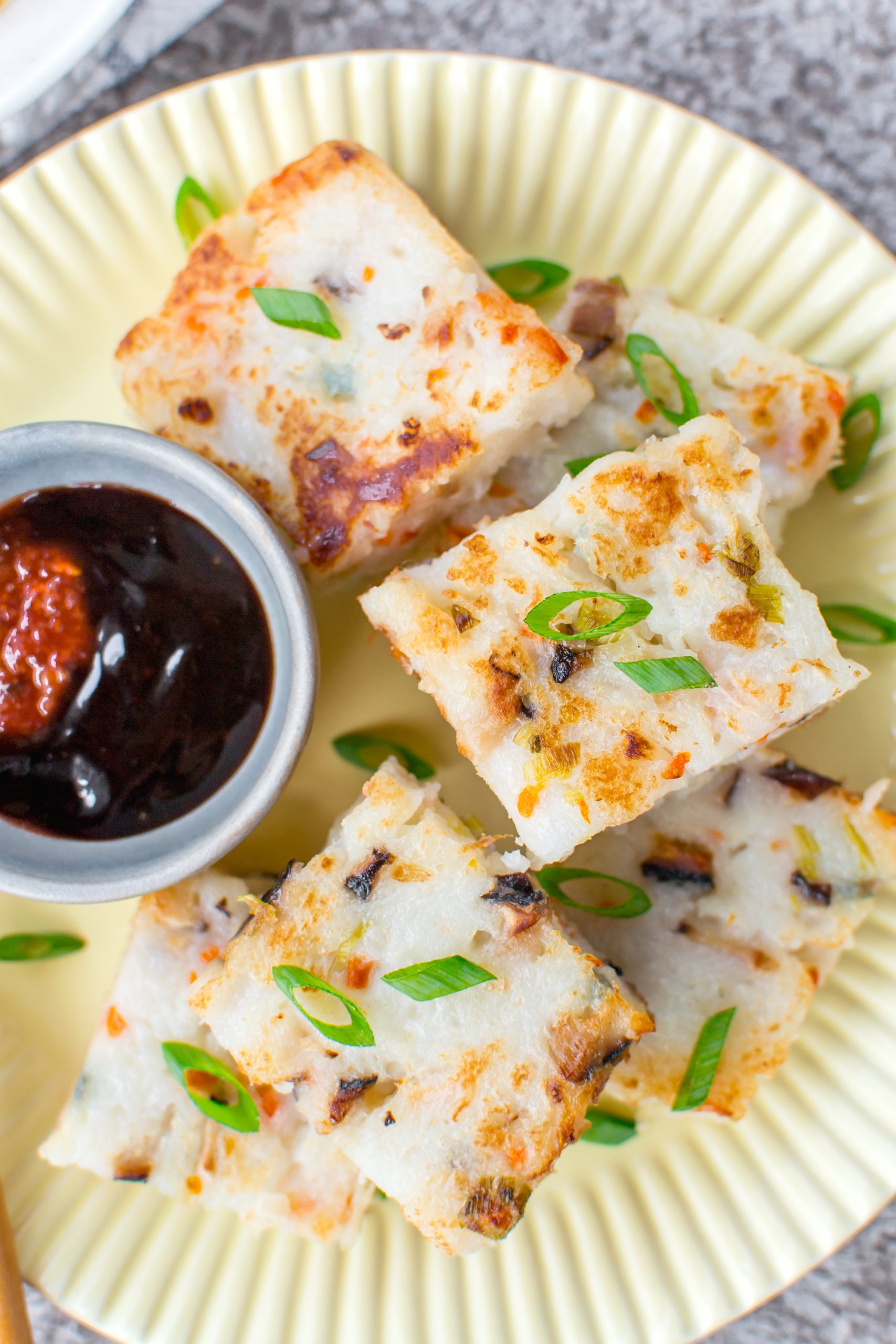 Here is another classic health choice for you to try. Vegan daikon radish cake is a savory dish made with shredded Asian daikon radish and the impeccable delicious taste is not the only reason to try this, but it also includes some other healthy ingredients such as carrots, fresh herbs, shiitake mushroom, and rice flour.
6. Daikon Radish Slaw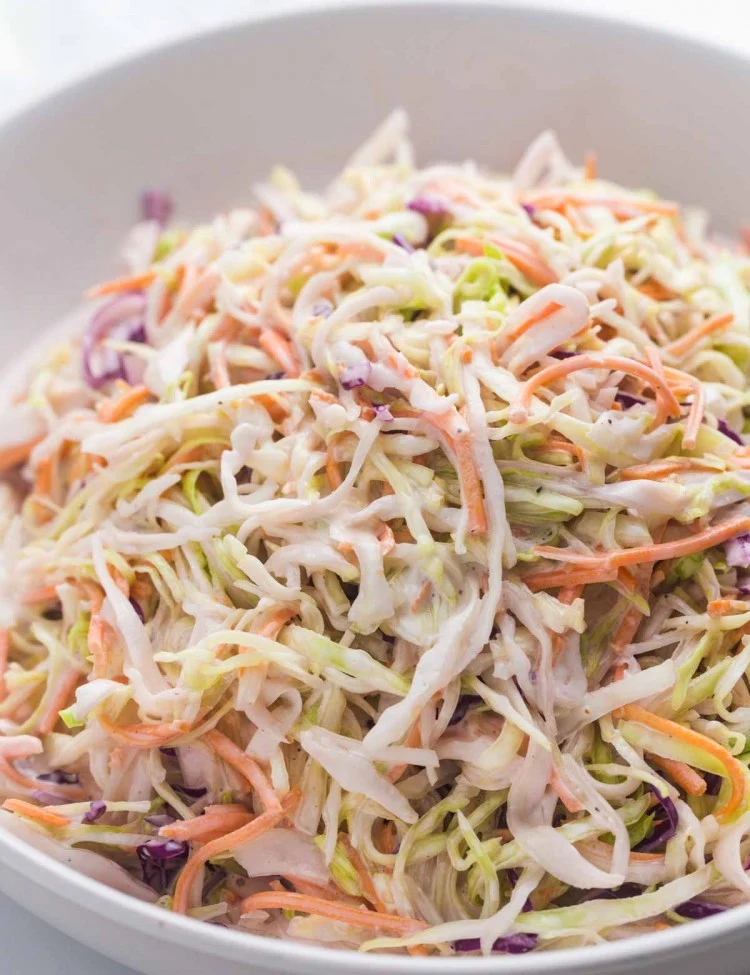 To add an interesting dimension to the traditional coleslaw, you should try the daikon radish recipe for coleslaw. This can be made with mooli as well, and it doesn't take much time either. This slaw recipe is made with some light dressing which includes mustard, lemon juice, mayonnaise, and garlic, which all complement the flavor of the daikon radish.
7. Beef and Daikon Radish Soup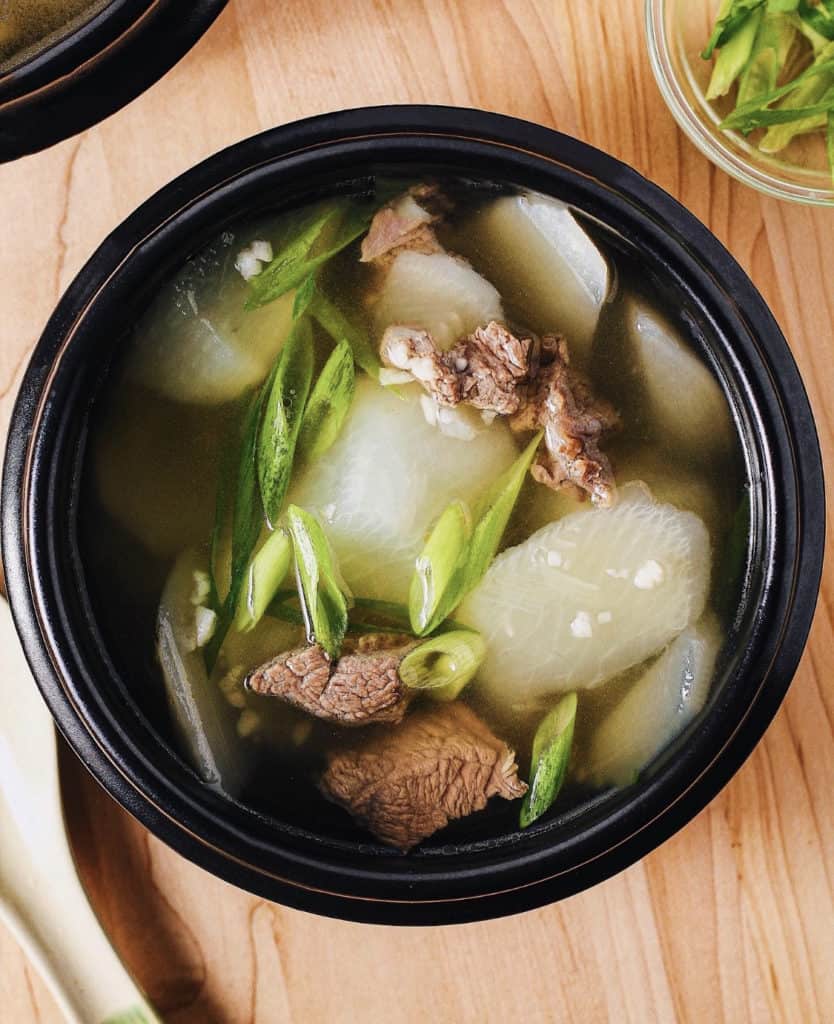 Looking for the perfect sick day food or a comfort dish, this is a daikon radish recipe that offers that. Beef soup has always been a cold winter soup to enjoy and here is another creative way you can enjoy it, this is filled with numerous health benefits. This is officially known as Seogogi-muguk, and it is a staple in India.
8. Tamagoyaki (Japanese Rolled Omelette)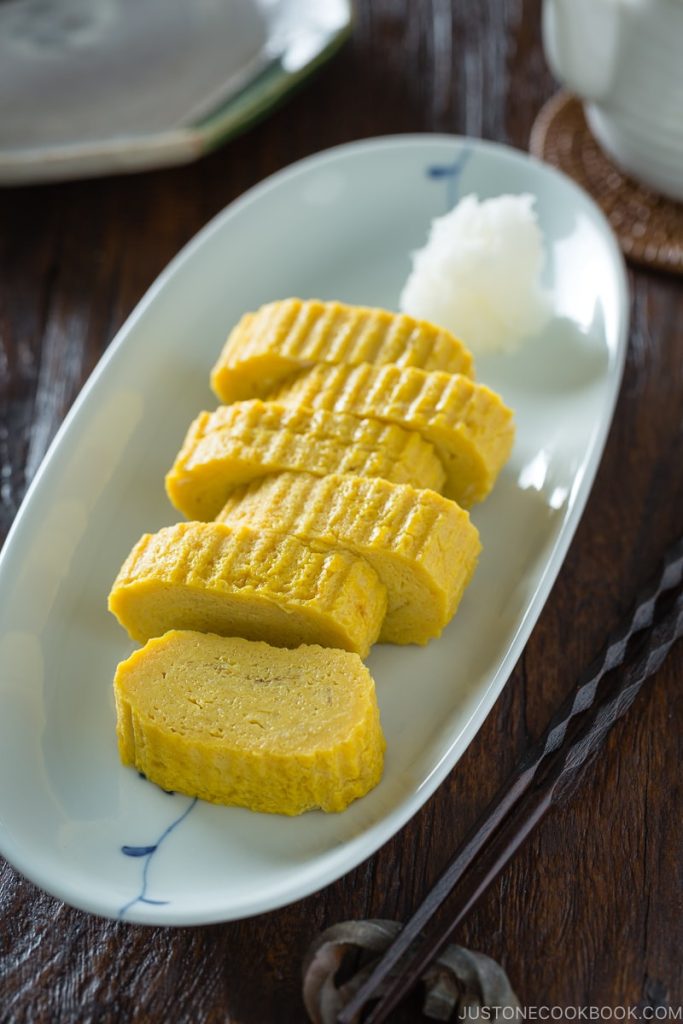 The Japanese rolled omelet is another master dish you can create with radish daikon. This is a fantastic and classic Japanese dish, tastes slightly sweet, and can be a great appetizer or lunch snack. This is seasoned with mirin, dashi stock, and soy sauce and soy sauce can be used as the dipping as well.
9. Honeycrisp, Daikon and Cucumber Sesame Salad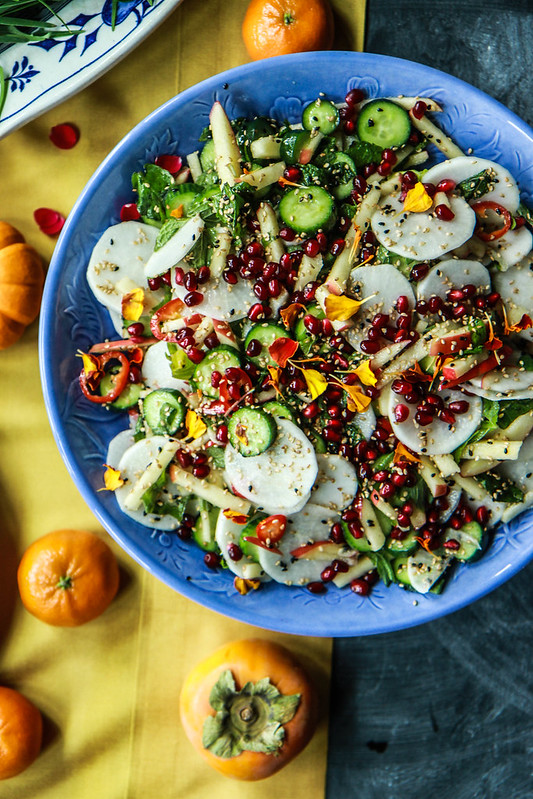 Here is another slightly sweet daikon radish recipe you can enjoy at any time of the day. This is regarded as one of the prettiest salads to enjoy and the layers of flavor are something that makes it much preferred to the regular salad. The combination of crisp apple, cucumber, and crunchy daikon radish makes this dish ravishing.
10. Filipino Salad Crepes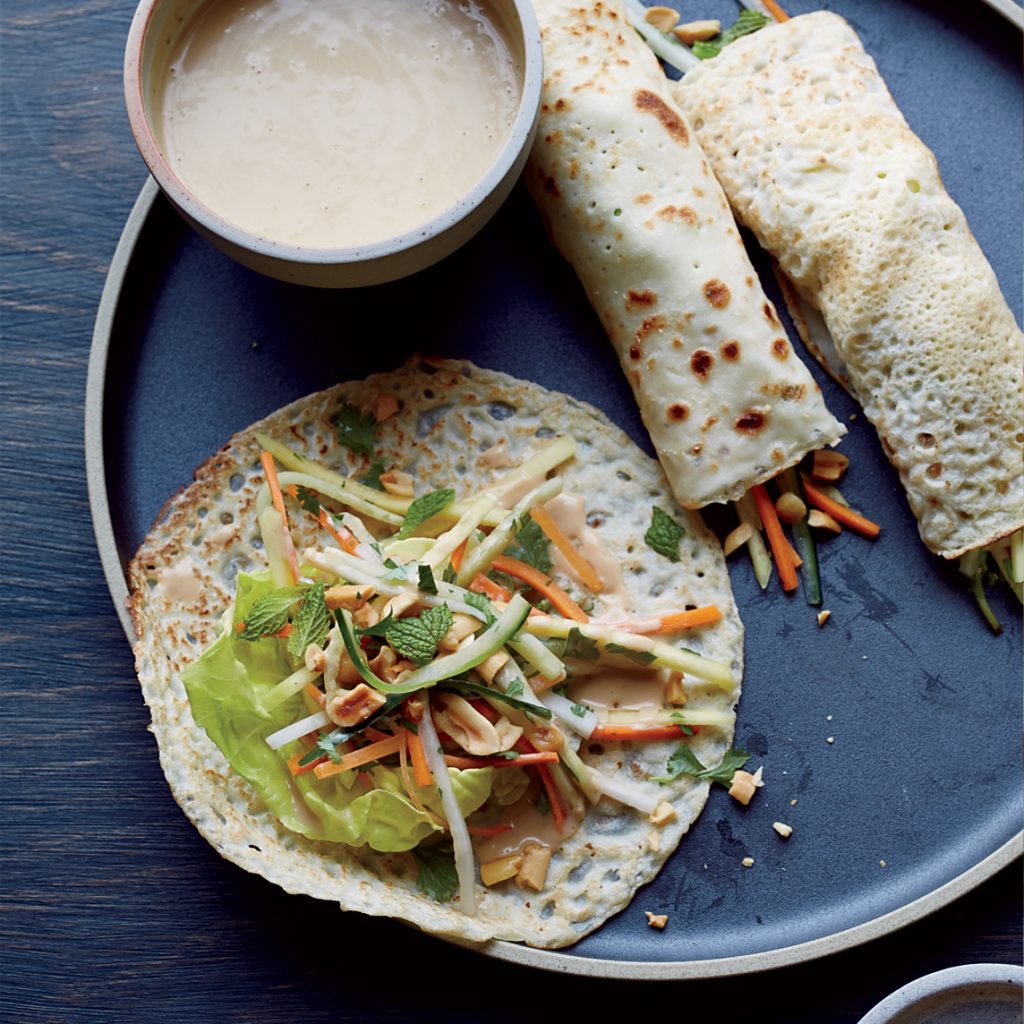 Want to try something refreshing with daikon radish? Filipino salad Crepes are light but quite delicious and filling as well, this is made with a crisp julienned salad of cucumber, carrot, green mango, and daikon radish. This is a much healthier choice of crepe and very easy to make as well.
11. Ginger Daikon Radish with Gochugaru and Fried Egg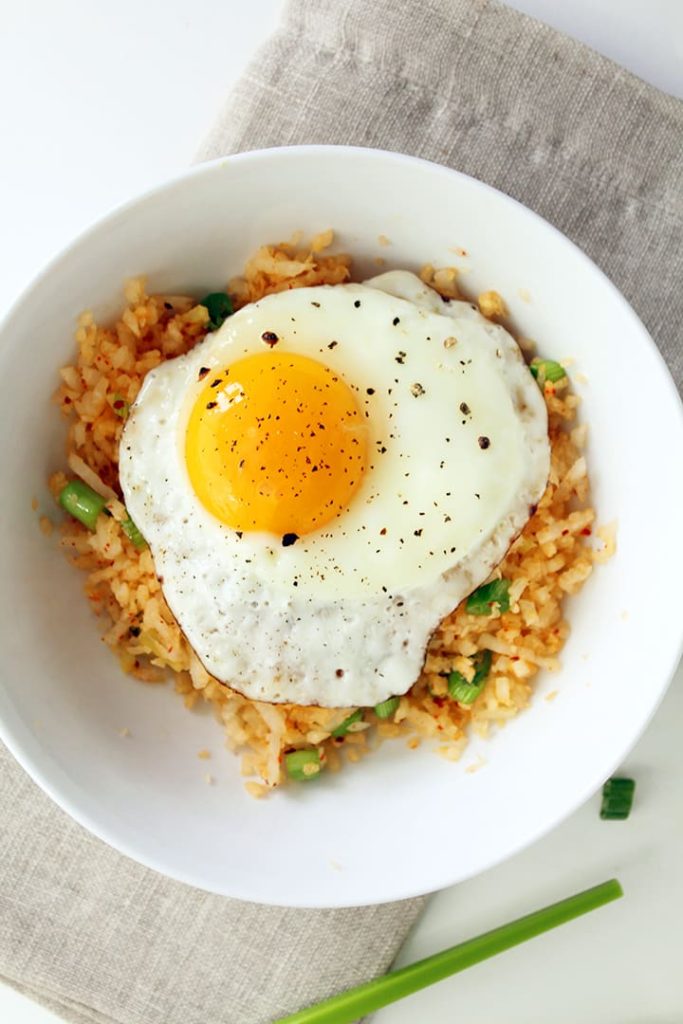 With a food processor, you can have your daikon radish enjoyed in a similar way as rice. This is another unique recipe to add to your daikon radish recipe, this is less stressful compared to other ingredients like broccoli. Daikon radishes are longer compared to rice, but they spiralize so effortlessly hence you should have the best ginger Daikon radish with gochugaru and fried egg in no time.
12. Daikon Carrot Stir Fry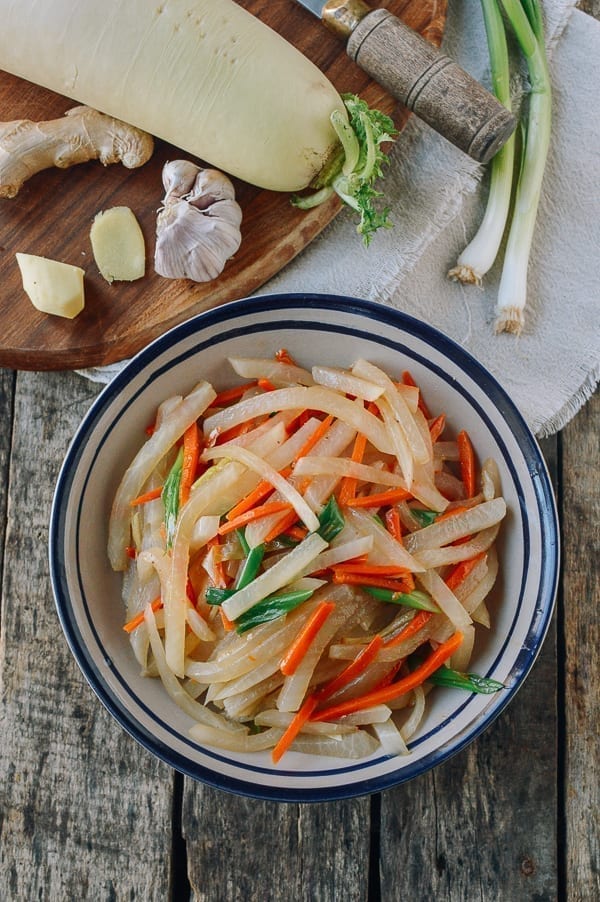 Daikon is a root vegetable similar to a carrot which explains why they often accompany each other in some dishes. Before throwing out the skin of your daikon radish, you should know there is something tasty and delightful you can create with it. You can go for the Japanese stir fry recipe or simply include carrots to make the carrot daikon recipe, regardless of how you make it, it is super easy and tasty.
13. Chinese Braised Daikon Radish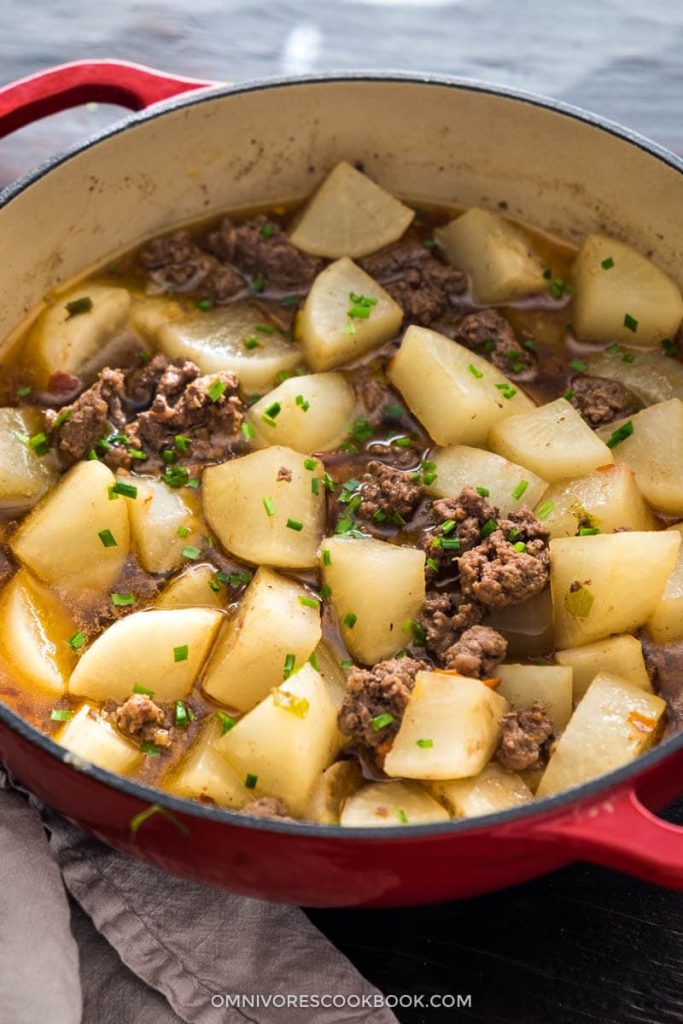 Here is another very healthy comfort food. This is similar to the beef daikon broth soup which means this can also be enjoyed on days you are too swamped with work to cook. This can be the perfect go-to dinner, but you will have to pair it with some carbs such as rice to make it substantial. Go with any meat of your choice.
[mv_create key="6″ type="recipe" title="Daikon Radishes Recipes" thumbnail="https://thehometome.com/wp-content/uploads/2022/04/Must-Try-Daikon-Radishes-Recipes.jpg"]
Wrapping Up
Daikon radish is a popular ingredient in Japanese cuisines, so you have likely come across this vegetable without knowing it. It is pretty common in Asian cuisines as well.
This crunchy root vegetable can be served in many ways, so you can't ever get tired of including it in your diet. Lastly, raw daikon radish also works well in salads it can be thinly sliced and pickled for sandwiches.