Many people that have purchased Ikea curtains always seem to notice a recurring feature and wonder why they come that way, this feature is their unique length. Ikea curtains always seem to be very long when unboxed after purchase, and everyone always asks "are all Ikea curtains so long?"
All Ikea curtains have a unique extra length. Why? This is because they are usually made without a hem or finishing (to reduce retail cost) so there is extra material left for a hem or a finishing to be done.
Curtains are no doubt a vital part of every home, this is because they have decorative functions and protective functions in every room of the home.
They are useful in preventing dust and dirt on a windy day from finding their way into your home, they also give the home a comfy feeling while complementing the aesthetics of every home.
Due to their importance, you would want to get high-quality yet affordable curtains such as those from Ikea so you can get the very best out of them. 
But if you ever run into a problem with the length of your Ikea curtains and you wonder how you can rectify it, you only need to read further.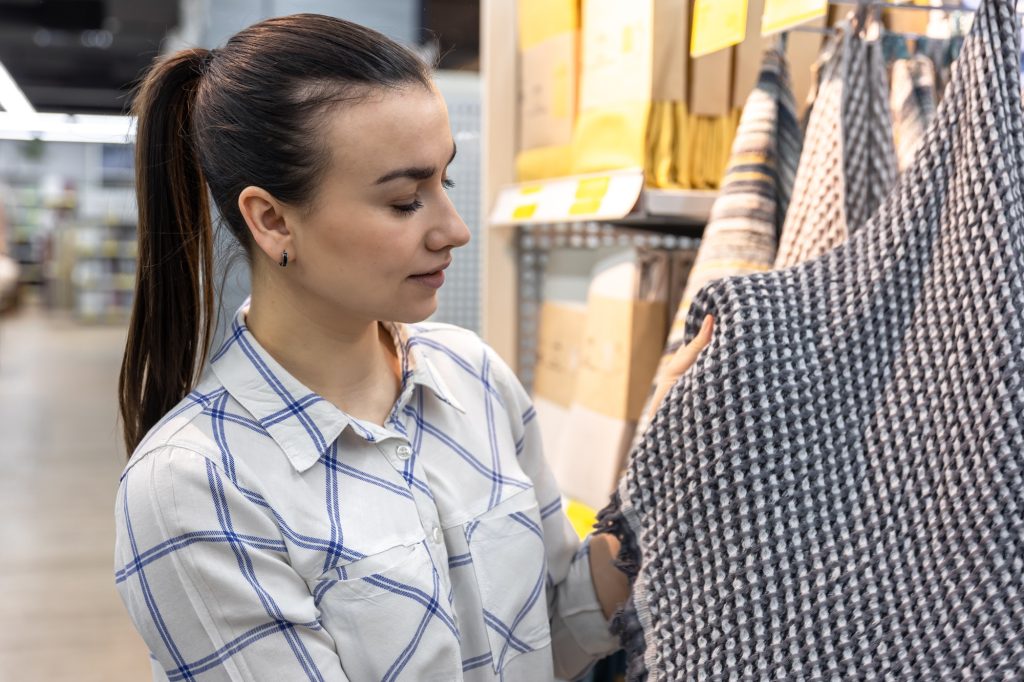 Ikea is a Sweden-founded group of multinational companies with its headquarters in Dutch that makes easy or ready-to-assemble furniture for the home. They also made other ready-to-assemble home accessories and kitchen fixtures as well. It is the largest furniture company in the world and they offer and they produce affordable furniture for sale. 
Why Are All Ikea Curtains So Long?
If you're on this end of the internet at this moment, you probably know all about how Ikea curtains always seem extremely long, most times no matter the inches you decide will be exactly perfect for your window, they still come with extra inches and end up reaching the floor after you've hung them.
Truth is, there is no specific reason why Ikea curtains are always so long, it all books down to how dedicated they are to customer satisfaction.
Ikea has a business idea or vision statement where they seek " to offer a wide range of well designed, functional home furnishing products at prices so low, that as many people as possible will be able to afford them".
This explains that their core focus is customer satisfaction and to ensure that they have returning customers, they prove this by providing high-quality curtains with extra length and a long-lasting feel. It is then left up to the customers to adjust and readjust the curtains as they would please upon receiving them.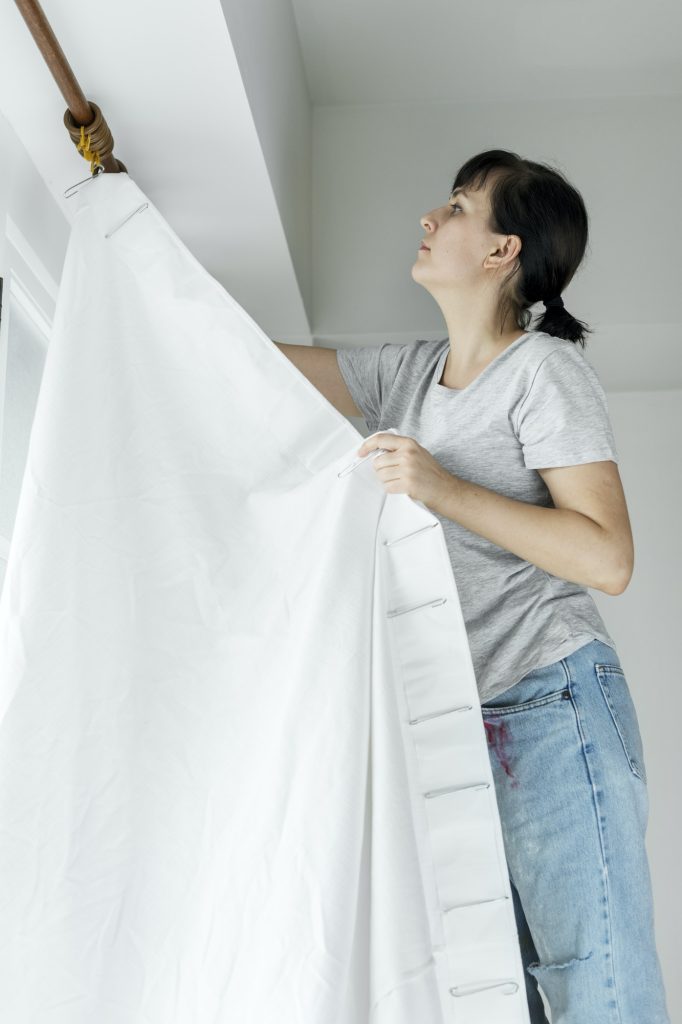 Also, they might be extremely long because they come without hems, the edges are always unfinished and allowed to flow freely.
The removed cost of hemming as part of their manufacturing process also helps them provide cheap high-quality curtains for their customers to enjoy, you just need to do some adjusting to make it the perfect length.
How to Shorten Ikea Curtains (With or Without Sewing)
Since Ikea curtains always come longer than you would expect, let's be grateful for the quality and the superb pricing while still ensuring that we adjust the length to fit the window frame or simply keep the edges of the curtains off the floor. Here, we'll provide you with simple steps that will guide you on how to shorten your Ikea curtains yourself at home.
What you will need:
Ikea curtains
Pins
An iron
Sewing machine
Hem tape (best for curtains)
Here are the steps to follow;
Step 1: Hang your curtains on the panel
Begin by hanging your curtains on the panel and spreading them until the full length is disclosed, as usual, they might be much longer than you bargained for but we'll help you fix that. You can use folds to ensure that you get the exact length where the curtains are off the floor.
But for a more accurate measurement, use a measuring tape to get the right length.
Step 2: Fold the ends of the curtains to get the hem
Next, you need to take the curtains off the panel to fold them into the perfect length so you have the right amount of material to transform into a hem. You can use pins to hold the curtains as you try to fold them in a straight line from one edge to the other.
Step 3: Iron the edges to get a solid crease
Make sure your iron is very hot before starting this step, when you've turned it up and it has gotten very hot, use it to iron across the hems you've created while the pins are still holding them in place. This straightens it out perfectly and gets it ready for a smooth sewing process or a hem tape to hold the curtain in place.
Prices pulled from the Amazon Product Advertising API on:
Product prices and availability are accurate as of the date/time indicated and are subject to change. Any price and availability information displayed on [relevant Amazon Site(s), as applicable] at the time of purchase will apply to the purchase of this product.
Step 4: Attach your hem tape or sew across the hemline
For some people, sewing doesn't come easy and they do not have a sewing machine that's easily accessible so hem tape is a better option. All you need to do is apply your hem tape on the insides of the crease you created with the iron, and get the adhesive to hold together firmly by ironing it with a hot iron and your curtain hem is all done.
However, if you prefer to sew your hem then get your sewing machine ready, sew in a straight line across the top of your hem. Make sure you're sewing from the backside of the curtain so that the front looks very neat and you're good to go!
Step5: Hang your Ikea curtains back on the panel
Finally, you're done shortening and adjusting the curtains and you can place them back on the panel. They should fit perfectly and give you a thrill and some much-needed satisfaction after the work you've put in.
Summary
When you're decorating your home, you always need curtains that go just right with your furniture and the color of the various rooms in your home. Curtains from Ikea are an ideal choice because of their high quality, unique timely designs, and affordable options.
However, you might need to adjust your Ikea curtains upon arrival because they have a reputation for being extremely long. If you're a DIY project enthusiast, then this will be fun and satisfying for you.
With the 5 steps guide on how to adjust or shorten your Ikea curtains with or without sewing as well as a video added to aid in visualizing the processing, you're certain to get the very best out of your curtains at the end of the day.