Many homeowners spend around $1,080 to rebuild a deck but this isn't much of an issue as you can always work with a lower budget however you should check with your local municipality before beginning any project.
If you are in doubt, it is vital to find out if you need a permit before building a deck as a lack of it can result in removing it or a possible penalty.
One of the most affordable and surprisingly satisfying ways to redo your outdoor decor is to replace an old deck however the major question is do you need a permit to get the work done?
Yes, you do need a permit to rebuild a deck especially if you are building a new composite deck. If you do rebuild a deck with a permit then you will be breaking the law but note that each municipality has slightly different guidelines. If you have a previous deck that you are remodeling, you still have to ensure there is a permit for the original construction.
You must not assume that an existing deck you are renovating does not need a permit. Generally, all new construction is done with the basics of changing the structure and if demolition work is involved, a permit is vital.
If you are considering building a new deck or rebuilding the old one, the first valid question to ask is if a permit is required. It can be a costly oversight however not to worry, this article answers your questions and many more.
NEW: How Much Do Pressure Treated Boards Shrink?
Deck/Building Permits Explained
Building permits are generally a type of authorization that is granted by the government or other regulatory body before the construction of any new or existing building. A permit is not often needed for remodeling but you should still check with your city's building department to make sure of that.
Why do you need a building permit? The purpose of getting a building permit before you start building a remodeling project is to ensure your structure complies with local standards.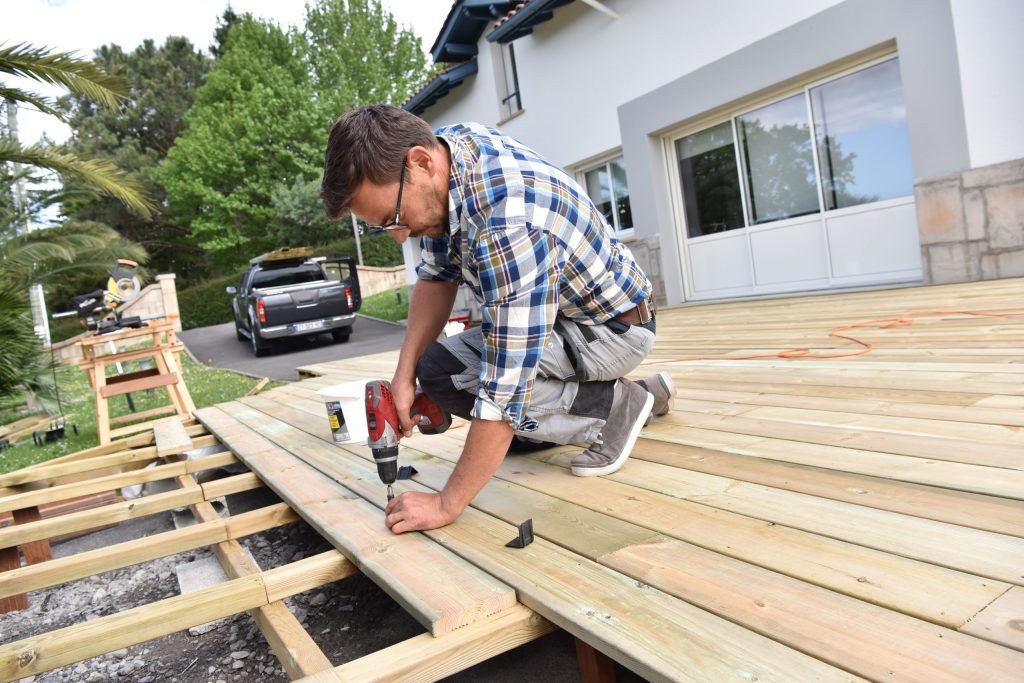 Building permits are simply government approvals and luckily, applying for a building permit is a very simple inexpensive process. There are other compelling reasons why a building permit is essential.
One of the reasons for getting a building permit is to protect your safety and liability. Permits come with building code specifications which the building has to be tailored after. Buildings with permits have to be built with all the safety measures stated in place.
Do You Need A Permit to Rebuild A Deck?
If you are building a deck from scratch then it is a must to get a permit but you probably won't need a permit if you are not changing the size, height, and location of the deck. Skipping the permit process might sound like a way to save money but this has been a law for years and breaking it might lead to some penalties and paying a larger amount to rectify it.
Rebuilding a deck will need a permit and this is because they will order an inspection when a new deck is discovered. Replacing the old wooden deck with composite decking is quite satisfying and extremely affordable, you can also retain the size, shape, and location to save cost.
An Unpermitted deck when discovered can cost you a retroactive re-building fee, legal expenses down the road, and even more money than the initial permit required fee.
If you build a deck without a permit, you are breaking the law. But if you are rebuilding the deck without changing much about it, a permit might not be vital however we highly recommend that you check with your local municipality.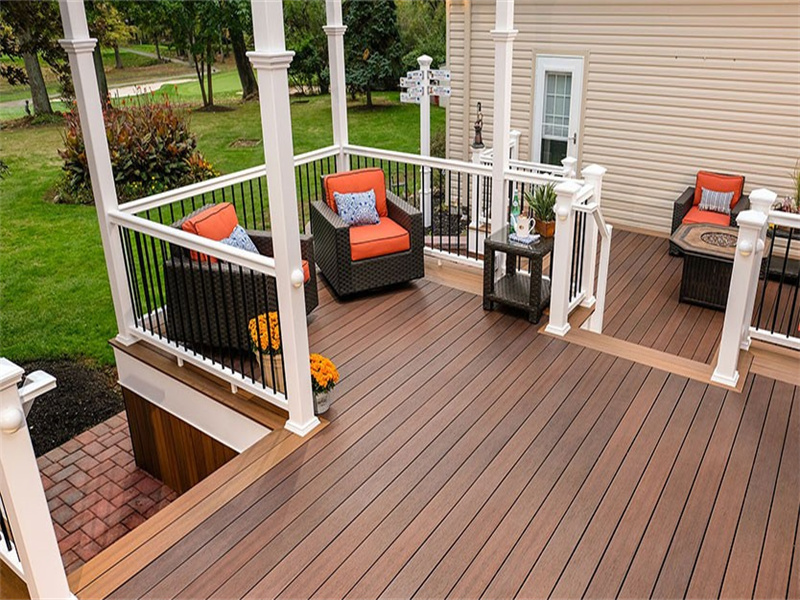 What do I Need to Get A Deck Permit?
Just like your deck has its own requirement for rebuilding it so also is getting a permit.
Building deck permit regulations and codes tend to vary from country to country and city to city. Getting a construction that is not permitted can pose a threat later especially when you decide to sell, If your deck is built with a permit, it can reduce the value of the house
First, find out who issues the permit, this can be the city or county office. You can also research for permits in your city online, something will come up.
Many countries now use satellite images for examining the properties year to year so finding a deck that has a permit is the last thing you want.
The basic things you should need for applying for a deck permit should be 2 copies of scale drawings of the framing plan view of your proposed deck. You might be asked to submit the elevation drawing which is the front and side view as well.
Wrapping Up
Repairs can be made to an existing deck without the need for a permit but this does not apply to all countries. If the repair or rebuilding requires you to change the size, location, shape, and design then it is important to get a permit.
As a general rule, you do need to get a permit for any deck that is higher than 30 inches off the ground. If you are ready to rebuild your deck or simply repair it, the first step is to find out how the law wants you to build it.
Familiarize yourself with the law required for the outdoor deck in your area to save yourself from any future expenses and headaches.