Should I install a backyard privacy fence? Most people often wonder if a fence is essential considering how expensive it can be. The simple answer is yes, you do need to install a fence in your backyard. A fence can come in handy in your backyard, not only for privacy but can also help to tie the aesthetic of your yard together and as well as keep wild animals out.
A privacy fence is ideal if you want to keep unwanted guests out and there are cheap fence ideas to make this easier as well. It can also be used to add some personal style to your yard. Fencing doesn't have to cost a fortune, it just needs to be sturdy enough to keep the critters out.
While there are lots of options you can go for to secure your backyard, fences happen to be the best option, and it's viable for adding style to outdoor space.
Fences can help you set boundaries between you and your neighbors. While fences won't beautify your outdoor space as a wall would, it is a much cheaper option, and it is also more suitable for backyard privacy.
NEW: Where to Find Crystals In Your Backyard
17 Cheap Fence Ideas For Backyard Privacy
Another major reason to install a fence is that it boosts security, and it's an interesting way to separate the backyard from the garden. To build affordable fences, we have rounded up 17 cheap fence ideas that can help deter critters and help set boundaries.
1. Traditional Picket Fence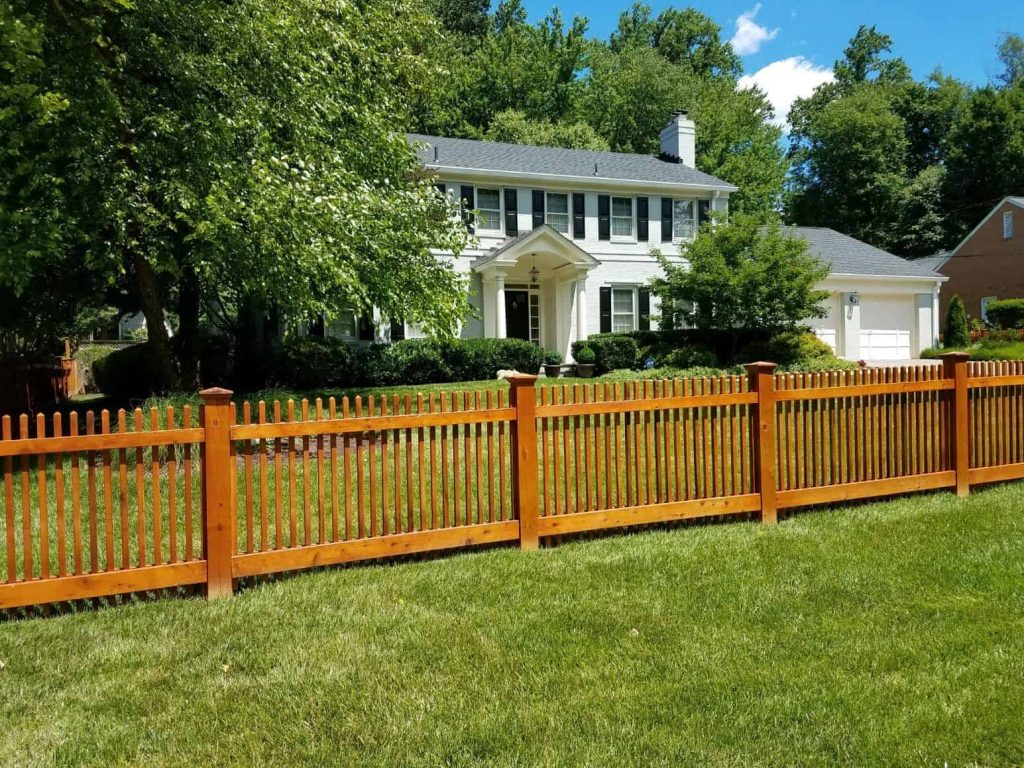 A traditional picket fence is one of the most common types of fences for backyards. Using rustic wood to make this adds some stylish personality to it, and you can go with the white one to make it look exotic. This can enhance the flowers in your backyard and not only will it make any house decor look more appealing, but it also comes in easy-to-maintain material.
2. Rattan Backyard Fence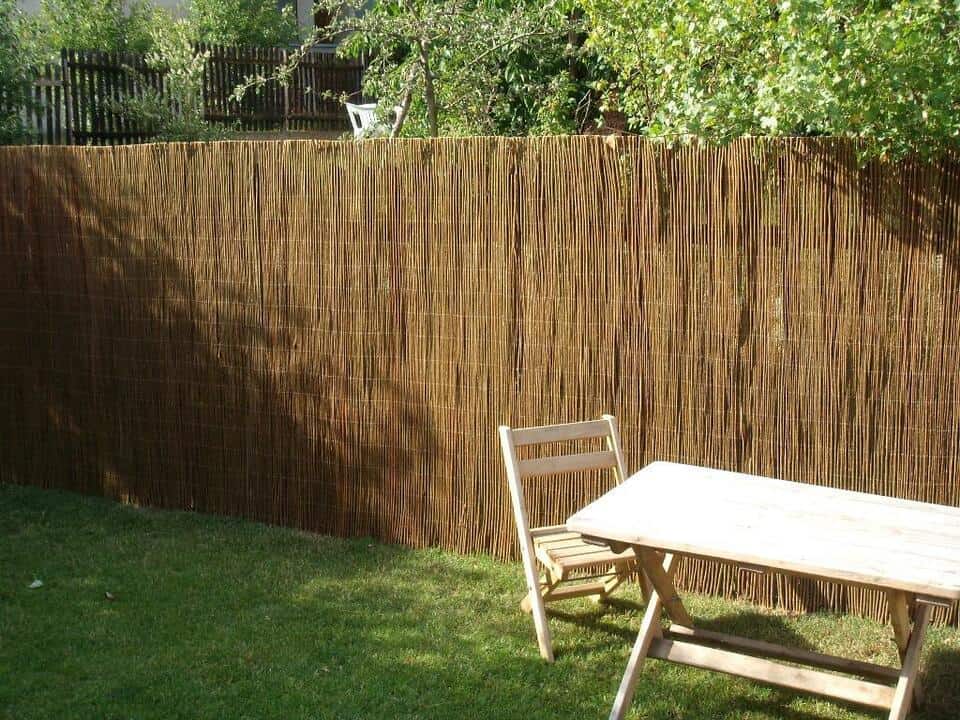 The rattan or bamboo backyard fence is a modern and ancient way to secure your backyard. This is one of the most inexpensive ways to fence your yard. This gives the classy Bohemian island look, and it's ideal when you don't want something overly dramatic.
3. Lattice Fencing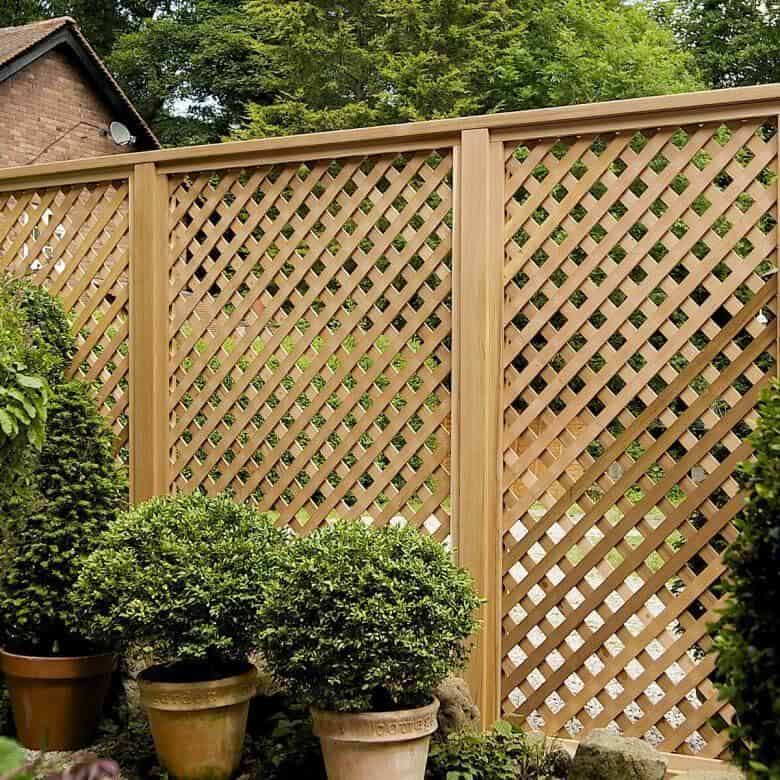 Te lattice fencing has recently made a comeback, and it can be suitable fencing for your backyard. This may seem flimsy in concept, but this can be corrected by simply fortifying it with cement or wooden beam on the sides. This sure beautifies any yard or garden.
4. Split Rail Fence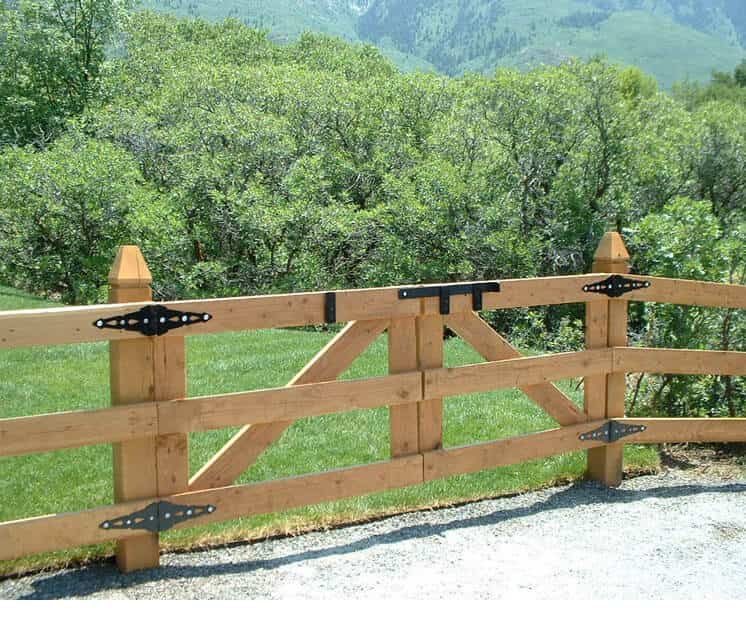 This is another simple but classic type of cheap fence to get for your backyard. This is not just an affordable option, but it also means you can do it yourself. It pairs nicely with any garden or backyard decor.
5. Wood Fence With Entry Door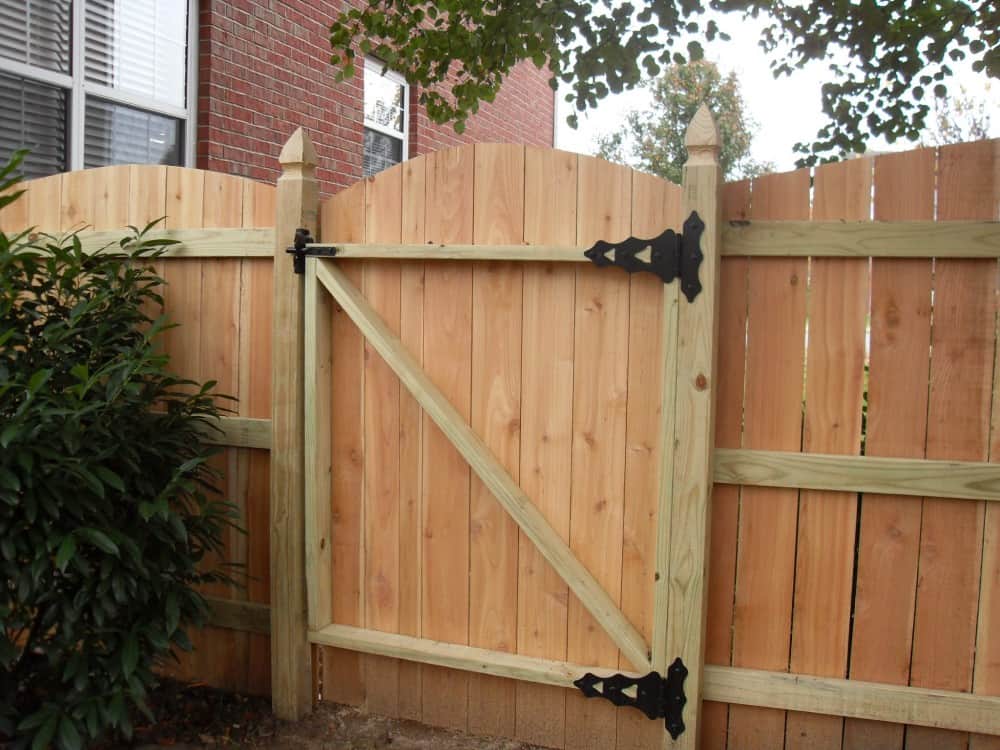 This is often associated with farmyards, but it can be great for your backyard as well. This is also great for securing your vegetable garden and keeping predators out of your yard.
6. Cedar Fence Panels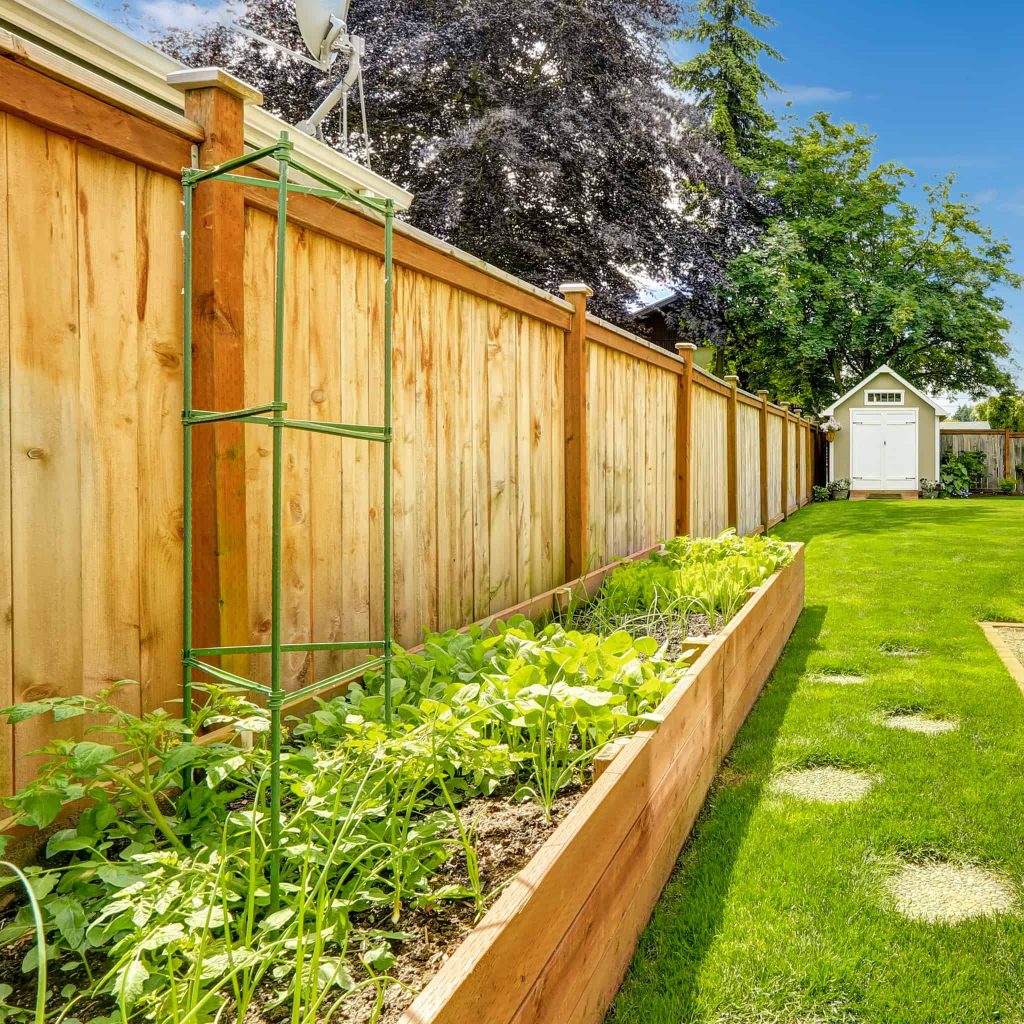 This type of fence is very easy to install, and it enables you to create a simple garden bed to go with it. This is also a pretty option that can work for anyone that likes something simple but classic.
7. Barrett Fence Panel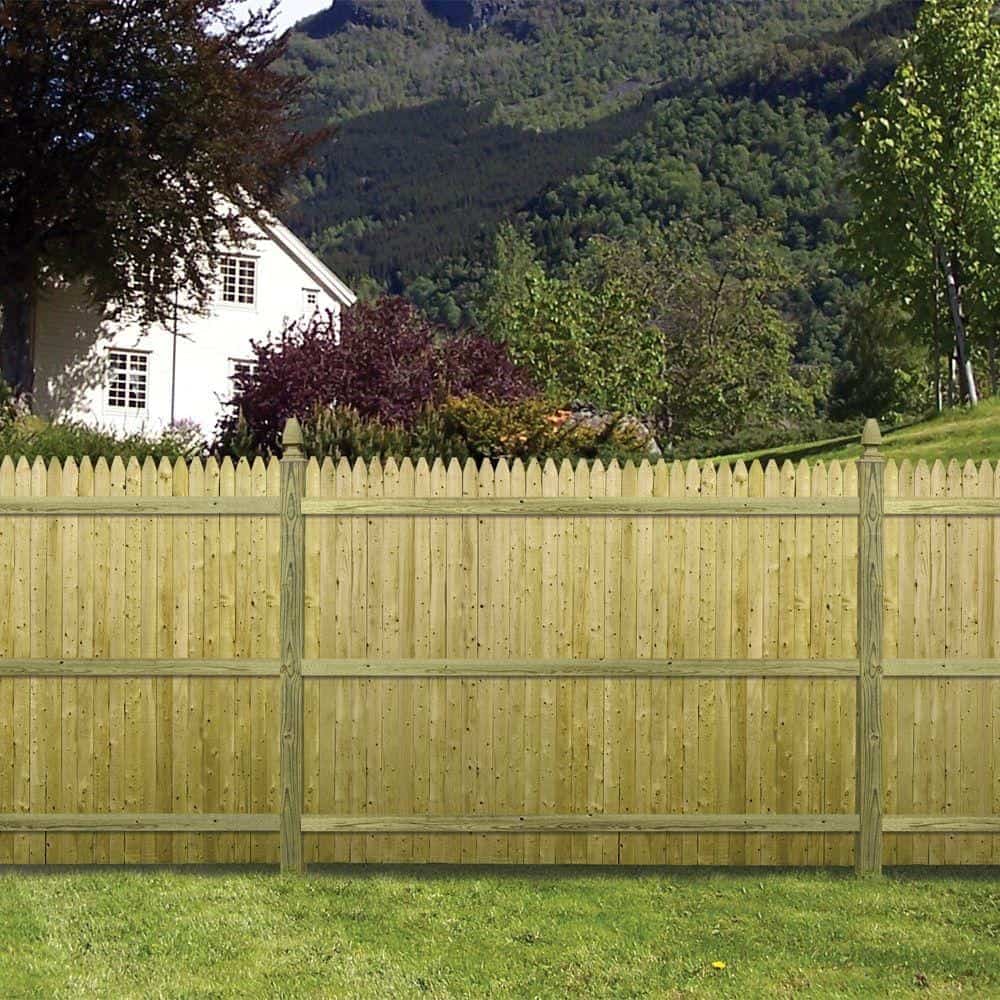 If you are on the hunt for a perimeter fence then here is one for you. This helps replicate the modern look while also keeping your nosy neighbor away from your backyard. This material comes in various shades, and it's a cheap option.
8. Traditional White Vinyl Fence
A decorative fence will work just fine but if you want to keep it classy and simple then you should go for a traditional vinyl fence.
9. Modern Bamboo Fence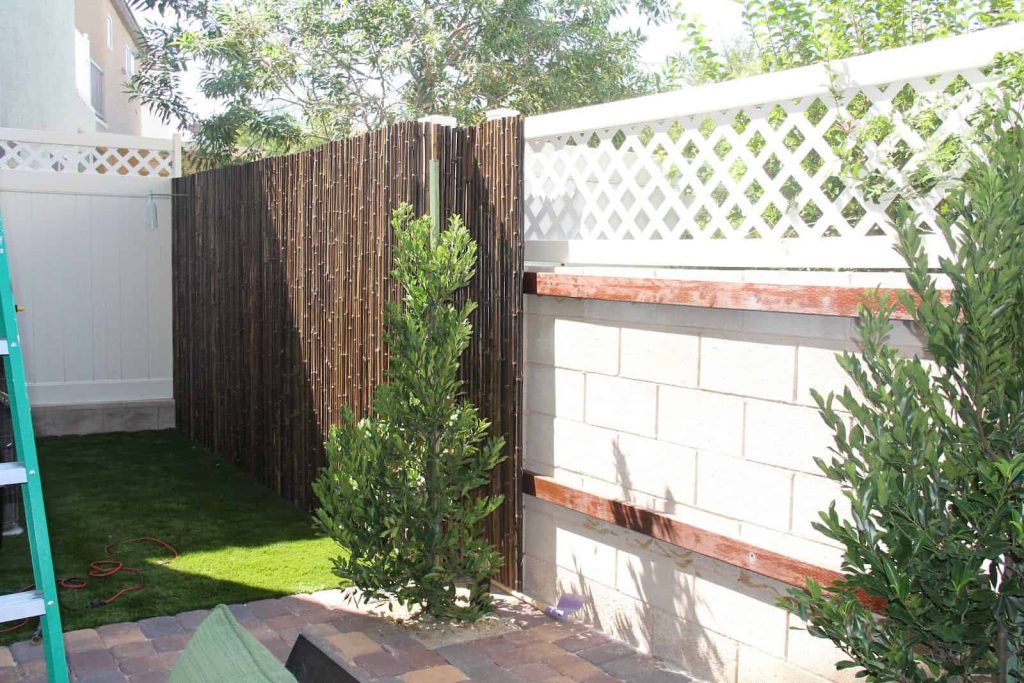 The modern bamboo fence has been recreated to give your fence a cool and exotic look on a budget. If you are concerned about maintaining your fence then this might be an ideal option. It is easy to maintain, and it will be a great alternative to an aluminum wall.
10. Low Modern Backyard Fence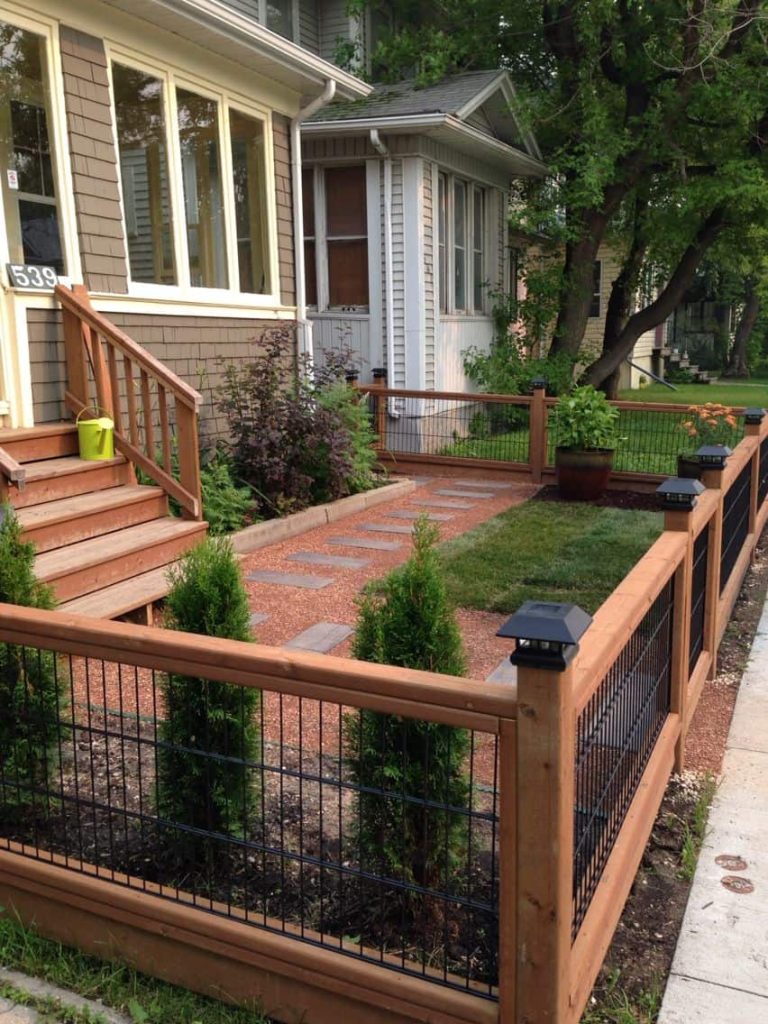 The low modern fence is another cheap privacy fence you should love for its elegance. This will offer enough security from wild animals and also provide optimum visibility as well.
11. Split Rail Fencing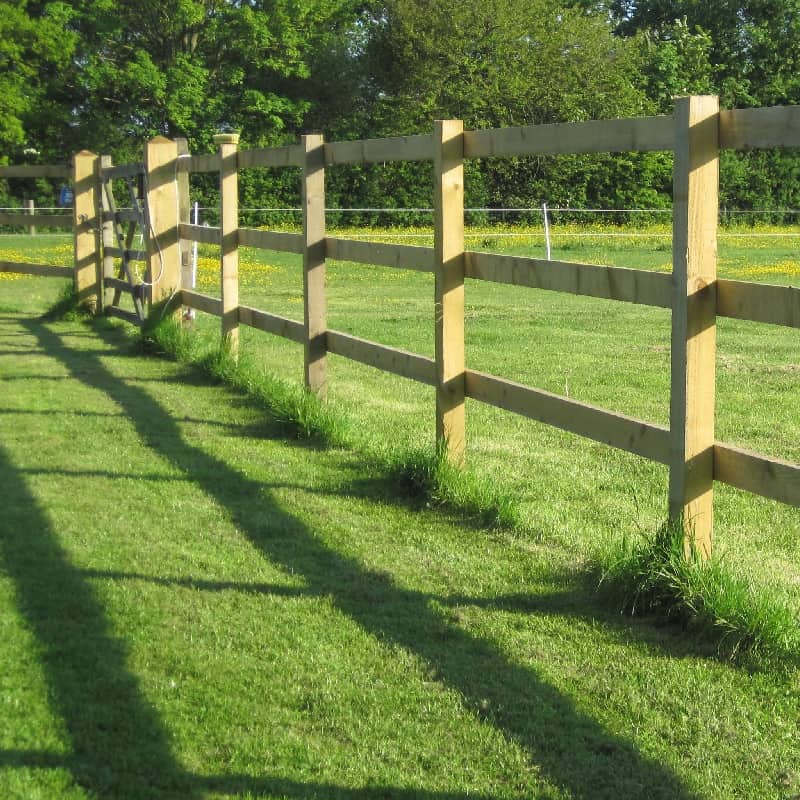 Split rail fencing is meant to represent a strong country life, and it can do a perfect job of security and privacy too. This can help prevent the critters from coming in and it's perfect for adding some country-style fantasy to your yard.
12. Simple Privacy Screen Fence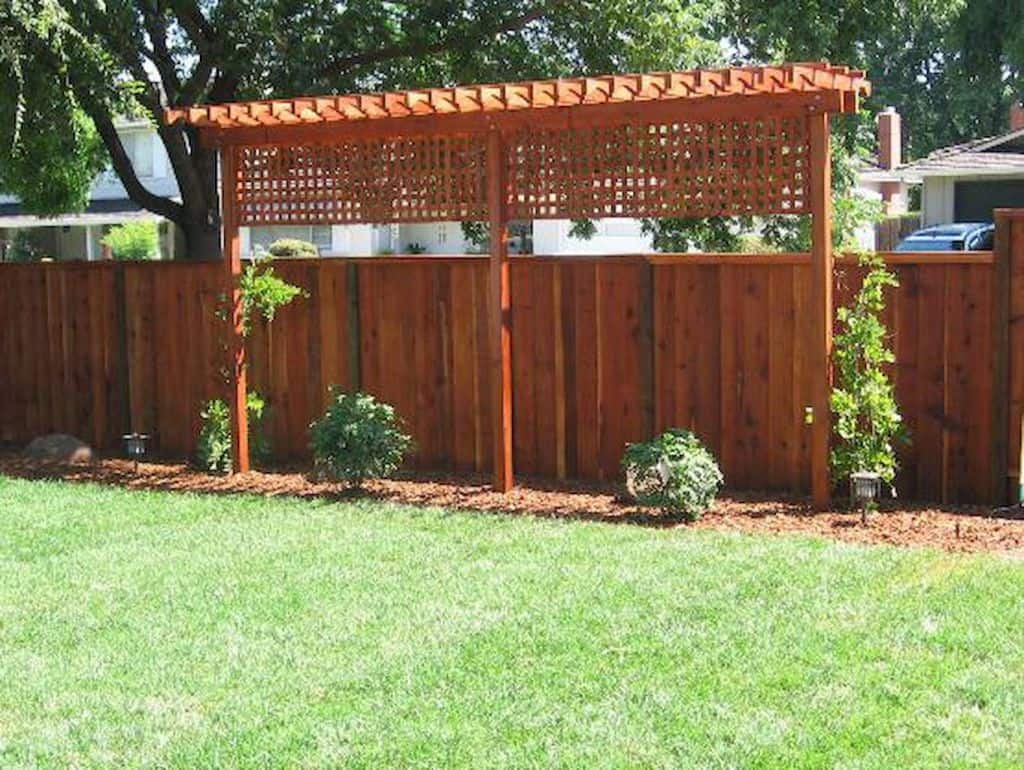 This type of fence helps highlight your backyard structure. It is considered durable and cheap which makes it the perfect choice for large yard space.
13. Space Horizontal Wood Fence
This perimeter fence is designed to keep any kind of disturbance out. A horizontal wood fence offers complete security, and it is ideal for any kind of backyard and front yard as well. In addition, this doesn't get rusty as a galvanized fence would.
14. Pallet Picket Fence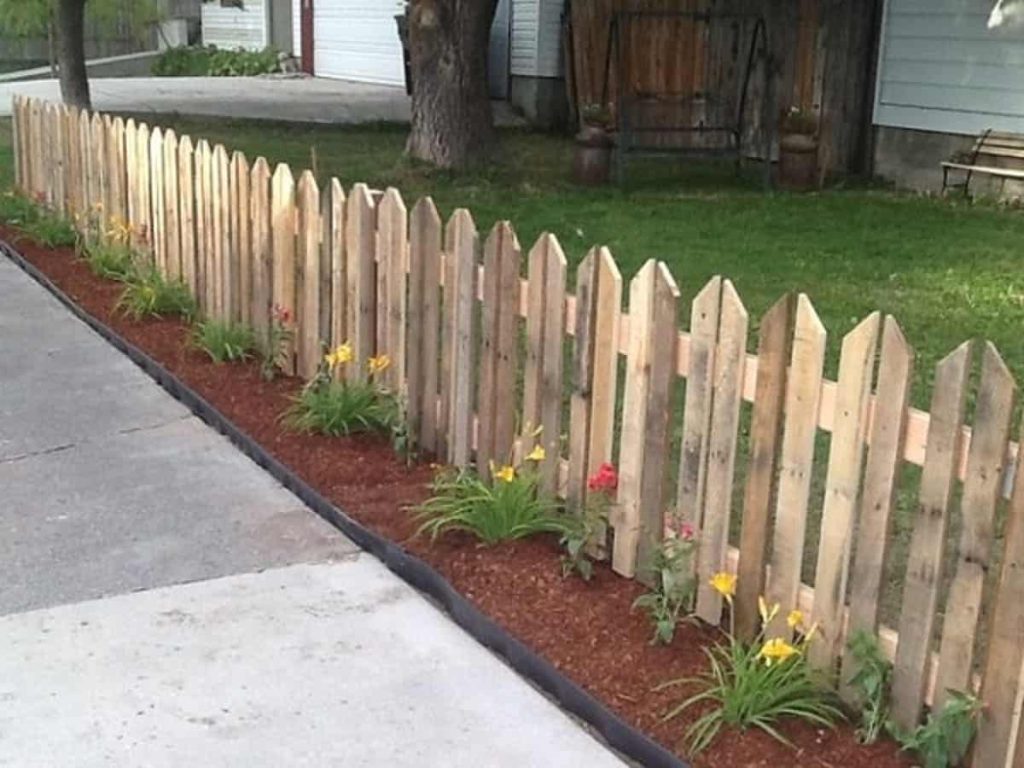 Here is another affordable fence option to go for. This is a great but simple backyard fence for completing any outdoor structure. A pallet picket fence is not overly dramatic, and It's just what you need if you are on a budget.
15. Spaced Flat Top Fence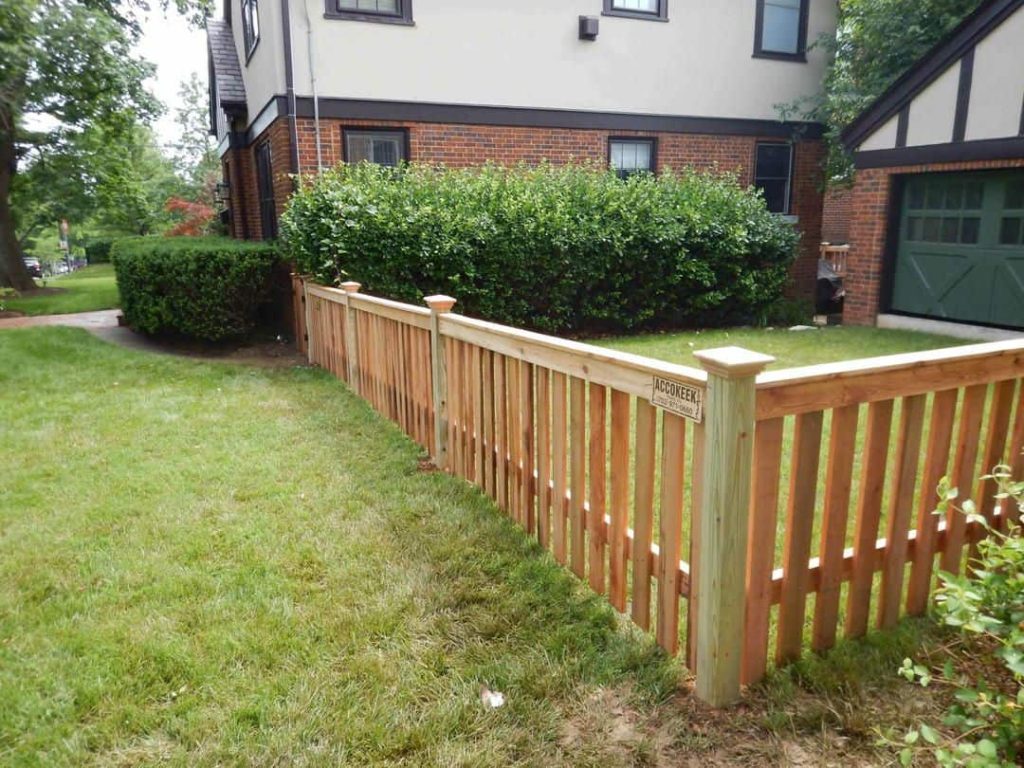 The spaced flat-top backyard fence is perfect if you just need to keep your plants and pets safe. This is also an easy way to update your outdoor decor. It is suitable for any kind of backyard structure, and you can have it installed yourself.
16. Arched Marble Fence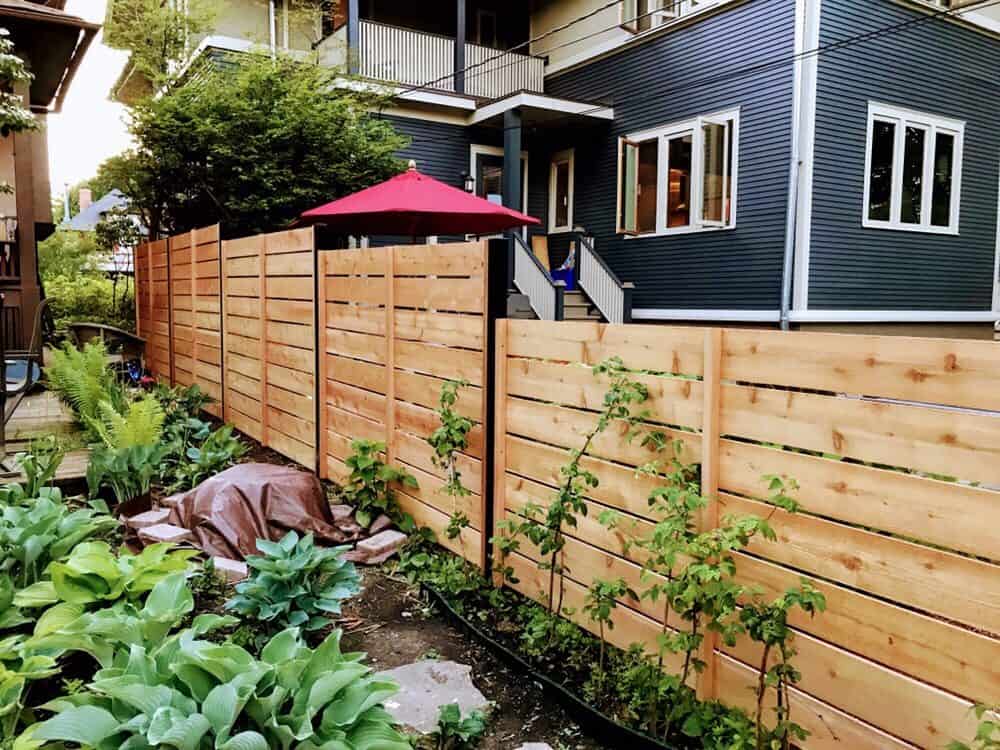 The arched marble fence is tall enough to keep critters and annoying crawlers out. This is a nicely designed fence you pair with any kind of backyard pattern too.
17. Aluminum Fence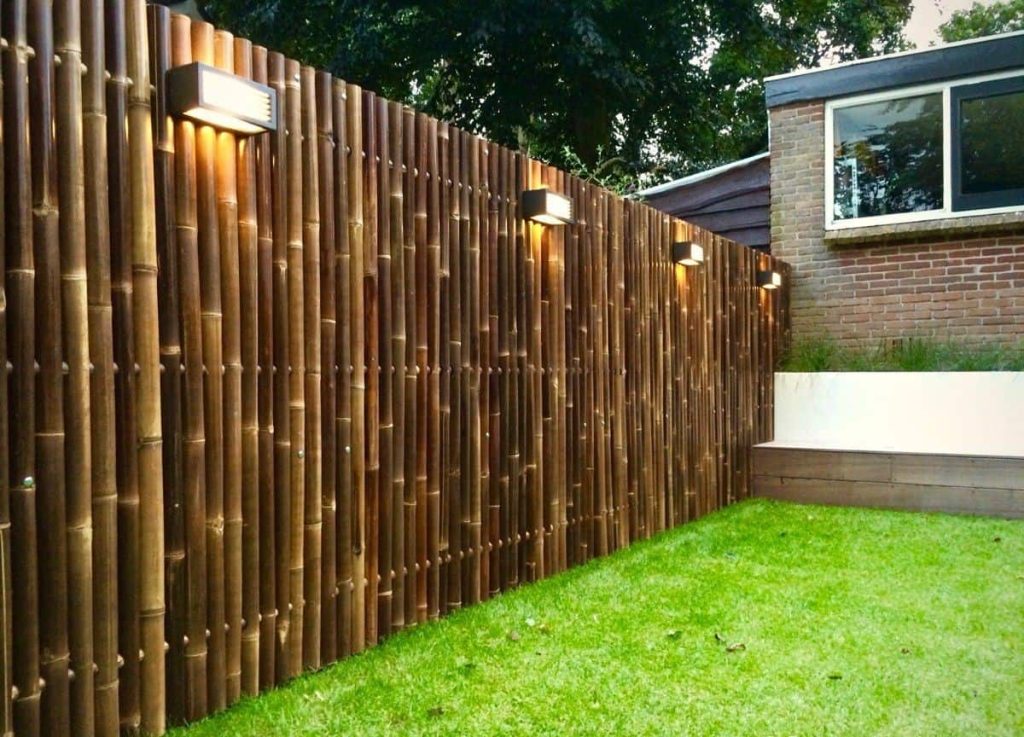 Fall is another reason you need a fence to keep your garden protected from the wind. The bamboo fence option is the most common type of inexpensive backyard fence to go for. This design also evokes a rustic and classy kind of backyard vibe.
Wrapping Up
The thing about choosing a cheap backyard fence is that you can install it yourself which helps cut the cost even more.
The fence is meant to protect your backyard from wind and unsafe neighborhoods, and transform your backyard's outdoor structure. Don't have a fence on your budget but need some backyard privacy?
The DIY fences above have been carefully selected to give you all the backyard privacy you want, and it provides a peaceful ambiance.
Discover these beautiful outdoor kitchen ideas next.