There has always been the belief that if you do need the best fence lighting then it has to be expensive but this is not completely true. Fence lights don't have to be expensive to offer you privacy and security, there are lots of stylish lights that can add some interesting attributes to your home decor as well.
Fence lights are important for security either outdoor or indoor and they can keep your backyard space looking inviting to guests and friends.
Summer also means that you will be spending quite a good amount of your time outdoors and to help you relax outdoor during the evening cool breeze, you do need a fence light to compliment that occasion.
It doesn't matter if you have a small garden, enlarge outdoor space, or plan a barbecues party, you do need fence lights to lit the place up.
There are different types of lights to consider for your fence or outdoor decor. However, you have to put into consideration functionality and aesthetics as well. If you feel your fences are too plain for your yard or garden then we have the perfect fence lights ideas that won't cause a dent in your pocket.
NEW: Where to Find Crystals In Your Backyard
13 Budget Fence Lighting Ideas For The Backyard
There are reasonable price options for some lights in the market so there is no reason not to have one installed. Fence lighting doesn't have to be simple and sterile, it can be pretty fun especially if your yard or garden is being used for weddings. Below are lists of cheap fence lighting that can make your fence look cool and offer security.
1. Downward Lighting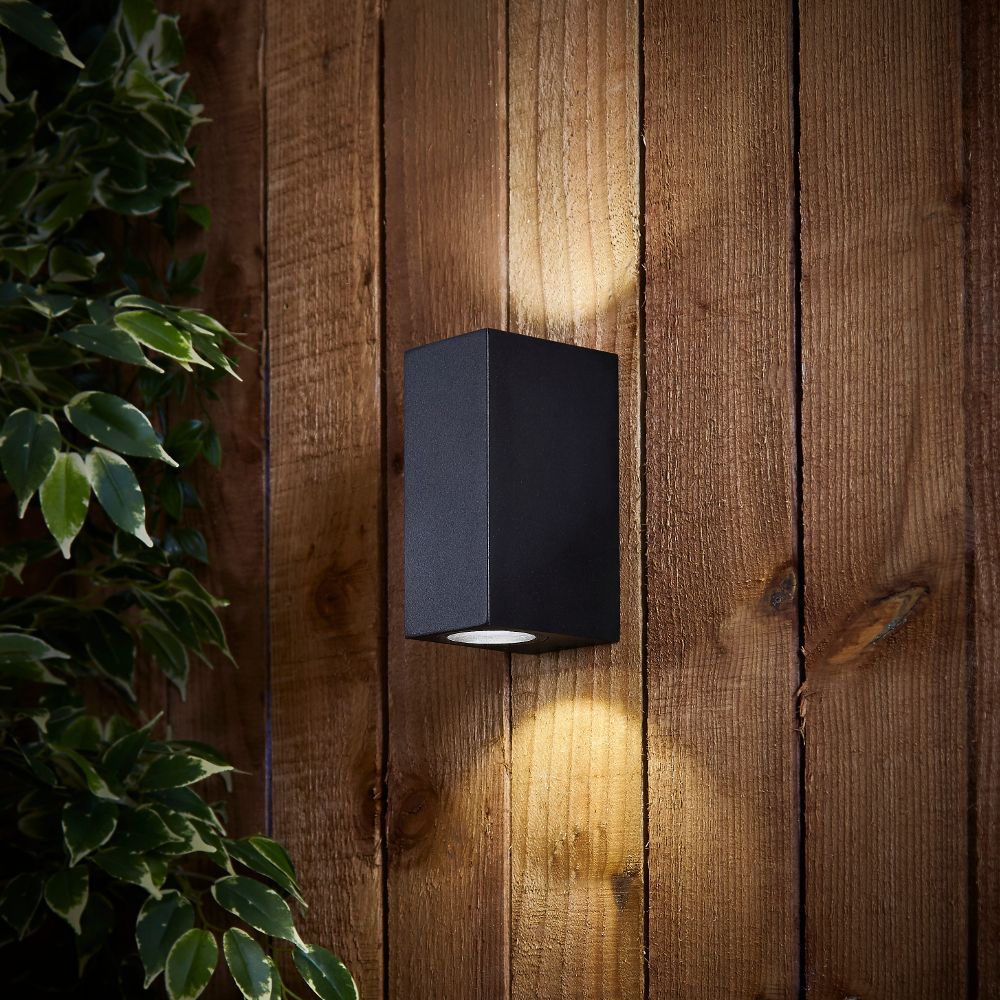 This is one of the most popular fence lights. This is a cool light and it can beautify not just your fence but the whole exterior landscaping too. This light is a great idea for those who have low landscaping around their fence, it offers you security at any time of the day while it's also very easy to install.
Downward lighting can be cool for all kinds of fences. You can choose to position the light on every post or space to lit up the place properly. This type of fence light comes in solar or hard-wired options.
2. Solar Fence Light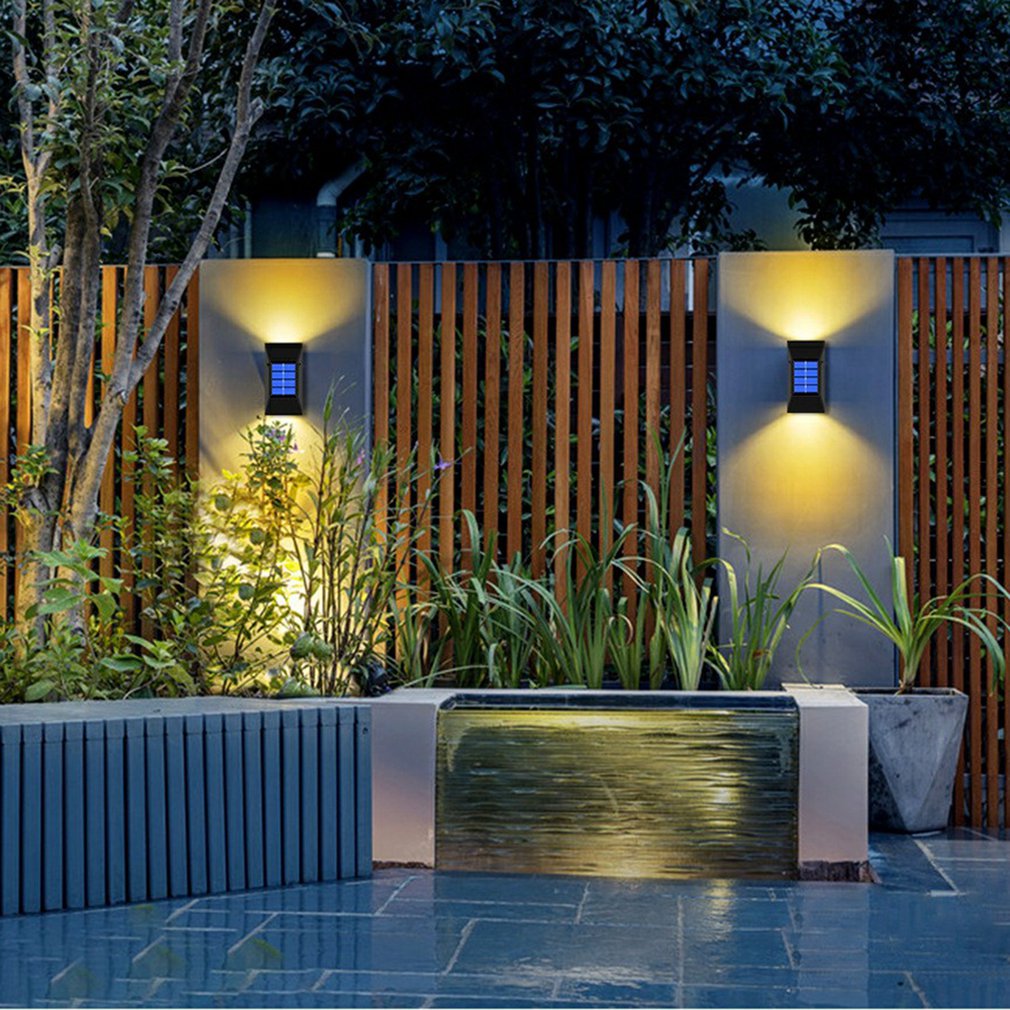 Need something that lists up to your pool area or the whole of your yard. This is a modern solar light that works for any kind of fence. This solar fence light is also very safe and not overly expensive to install. This is also beneficial if you have kids and pets around.
3. Bistro Fence Lighting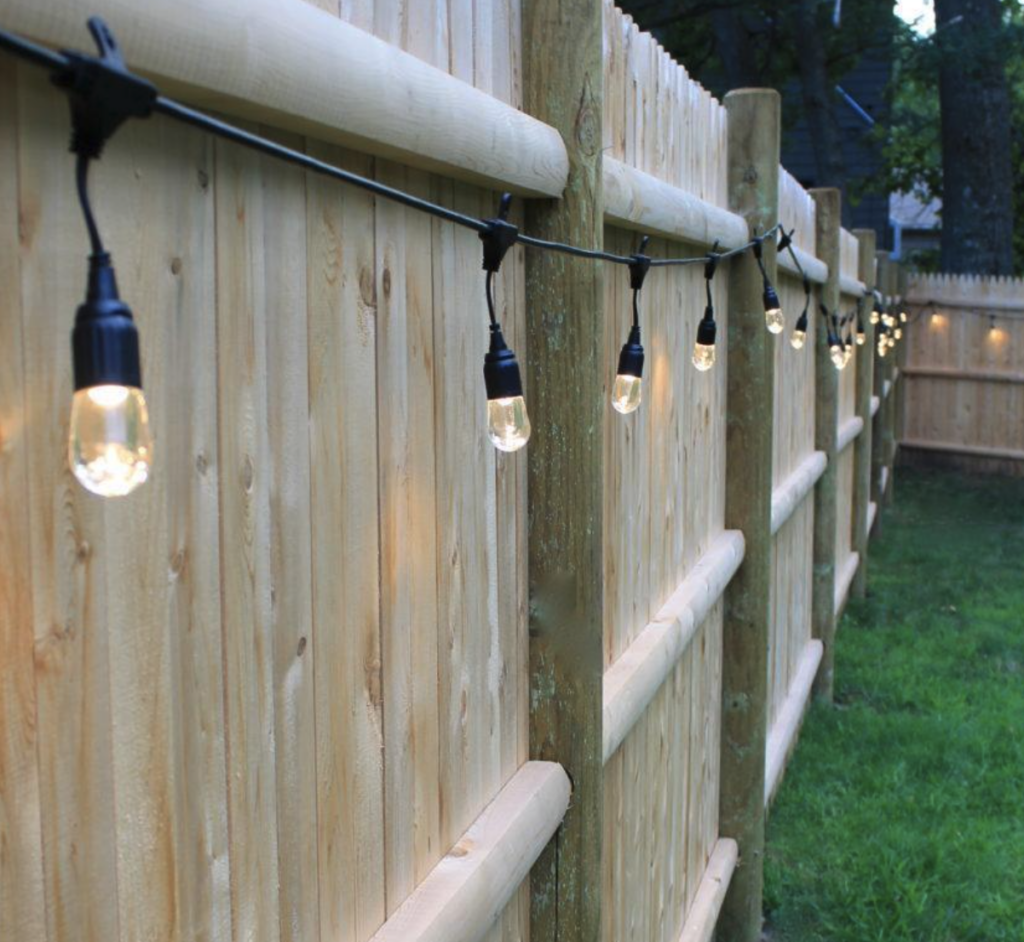 Bistro light is another very popular light although it's mostly for decks and patios, it works for fences as well. Bistro lighting comes with a strand of lights, this has to be plugged into a conventional outlet to work. These lights are very versatile and affordable. It can light up the place which makes it perfect for parties and all kinds of home decor.
4. Modern Fence Solar Lighting
This is another modern solar light that can help beautify your garden and it is also very easy to install. This is another way you can improve your landscape and mounting them requires a professional. There are also different types and patterns of this light you can go for.
5. String Fence Lighting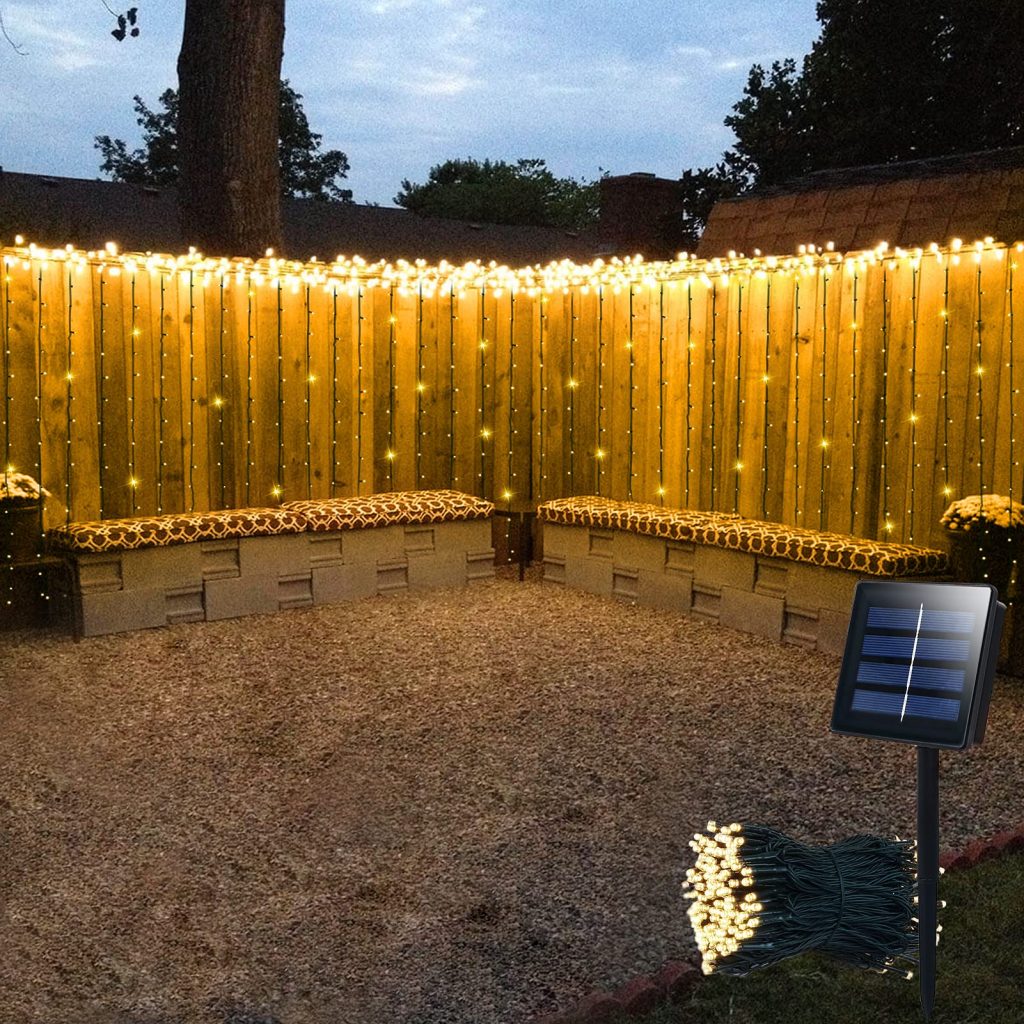 Need something unique to light up the place? Strings of lights can also be used to decorate the place during Christmas and they are very easy to install. There are some things to consider when choosing this type of fence lighting and one is your type of fence and the quality of the light you want.
6. Path Fence Light
Path lights are really exciting and they don't have to be for walkways alone. Pathway lights are considered the soft options as the light are not overly bright and they are also great for your flower beds. If you want a functional light but not too bright then this is one to go for.
7. Light Posts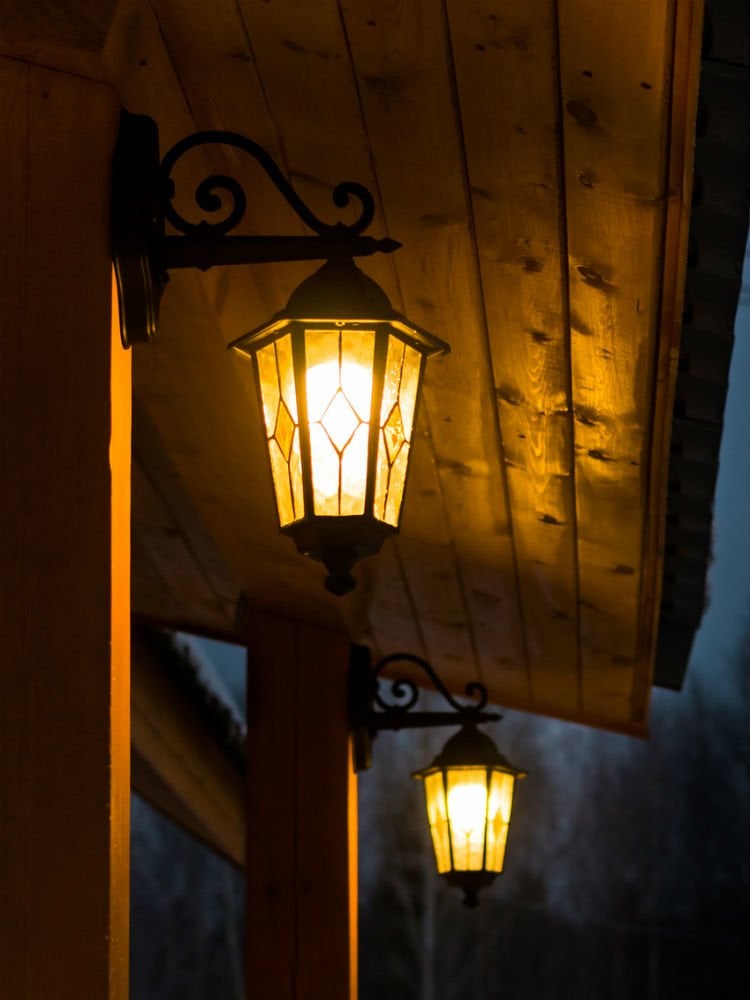 Porch lights are great to light for safety as they will alert burglars to your presence. This might not be on the list of cheap fence lights but it is a worthy investment. You can easily see who is approaching by looking through a peephole or window. It can be placed on your fence wall or illuminate pathways.
8. Chester Up And Down Solar Wall Light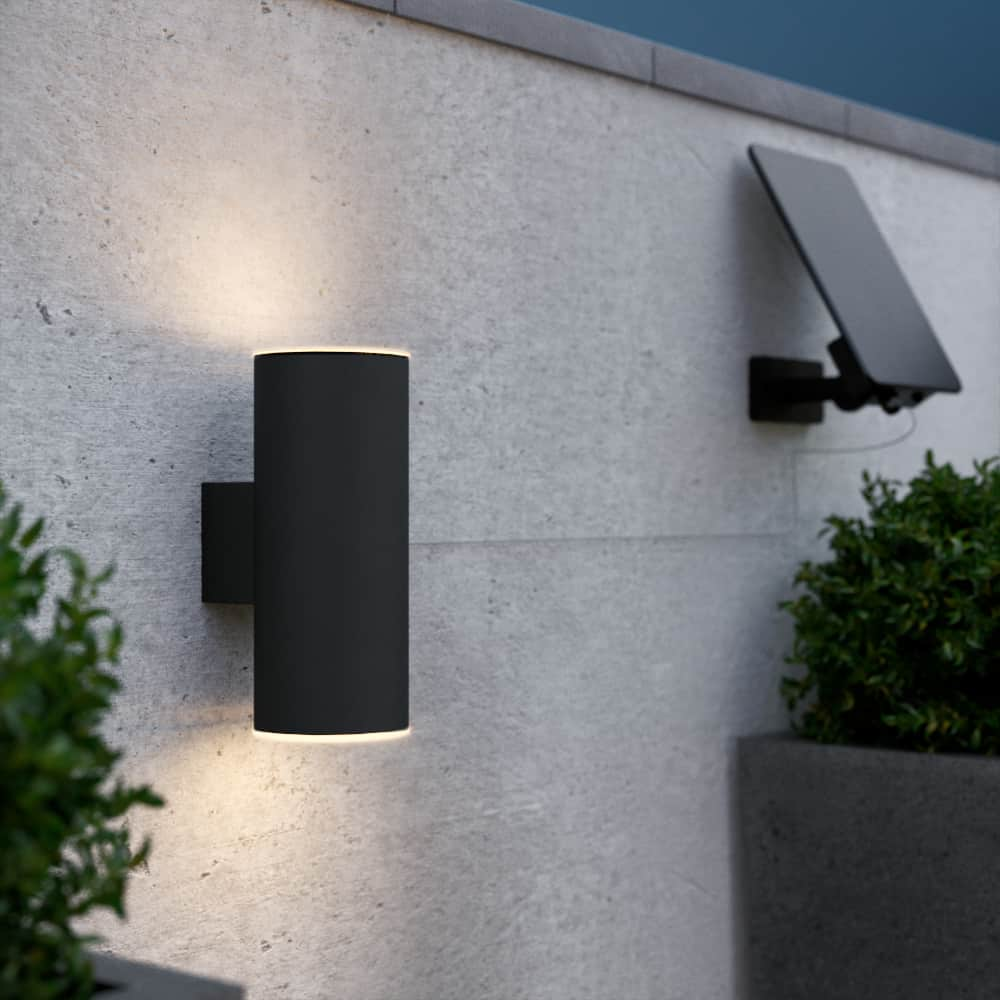 Here is another popular light you can install at a cheap rate. You simply have to find one that fits the structure of your house. There are so many types of Chester up and down solar wall lights you can choose from and they are bright but not too intense for your eyes.
9. Shadow Light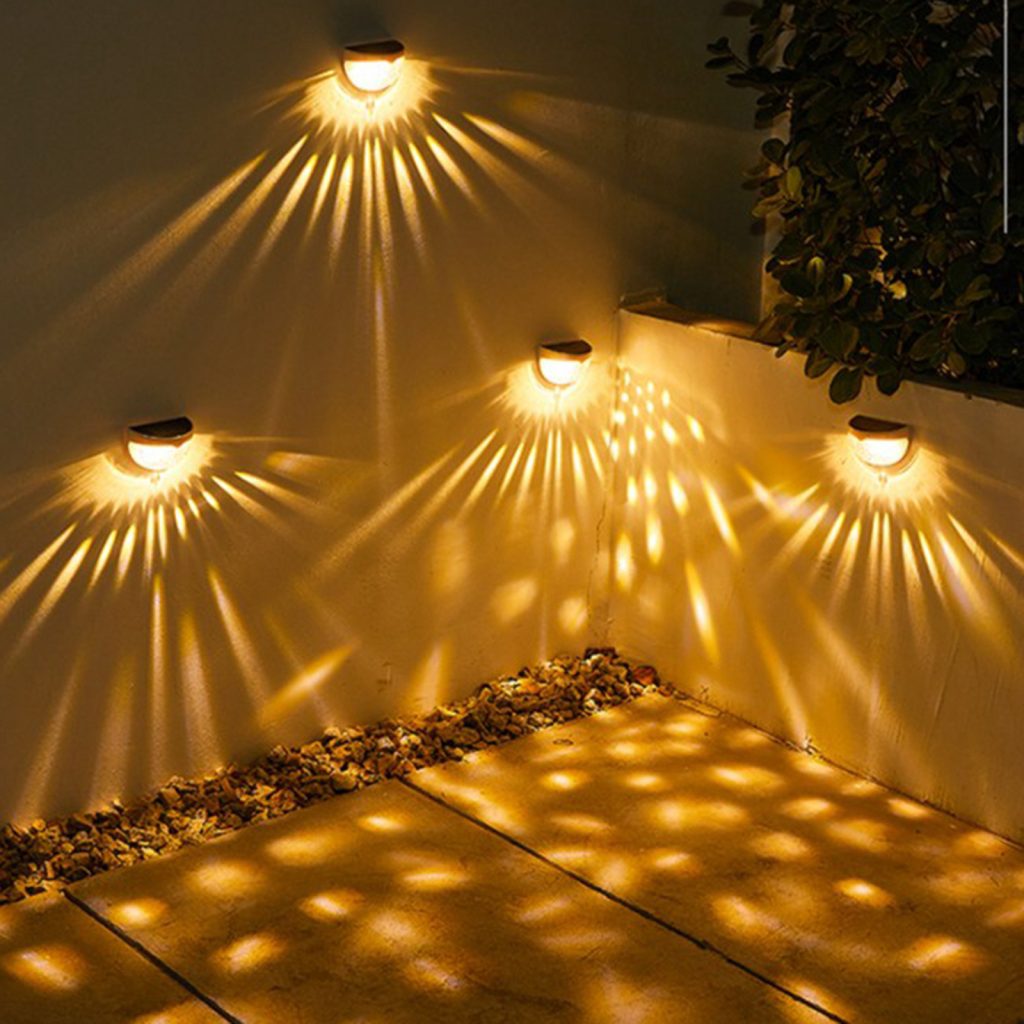 Here is another very reliable and stable light you can safely add to your fence. It gives a decent amount of light output and it's ideal for a quality backyard kind of look. This light is a more conventional system and gives just the right kind of interior design.
10. Hanging Mason Jar Candleholder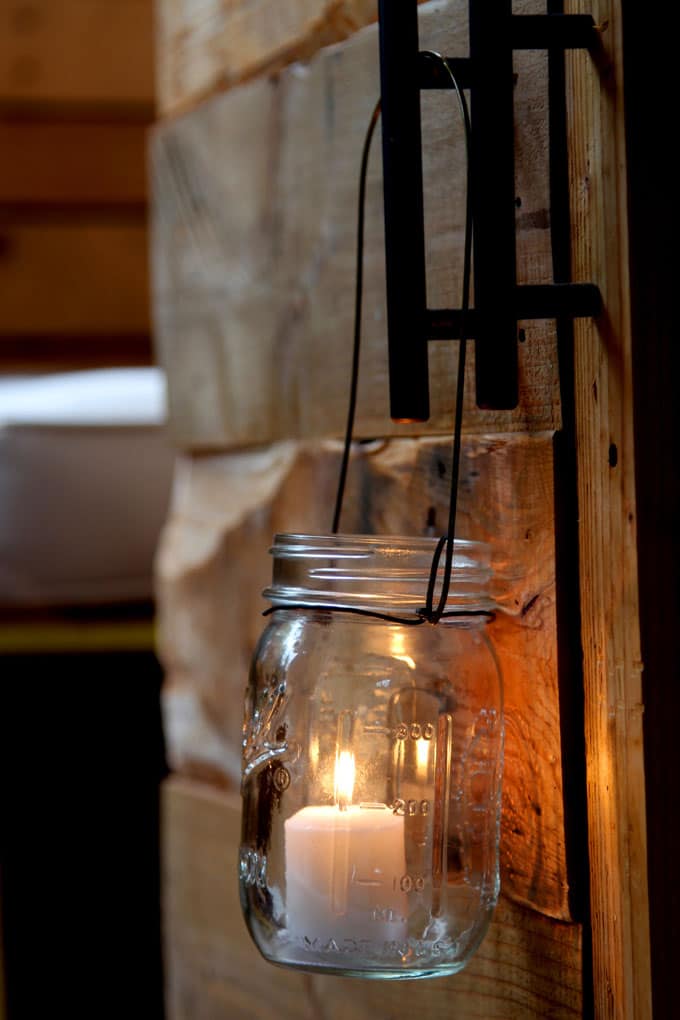 If you can still make up your mind on the best type of lights to go for. One of the ways you can make a statement with your fence light is to try this candleholder mason jar light. This is practical and classy as well, it will add some beauty to any outdoor space.
11. Spot Fence Light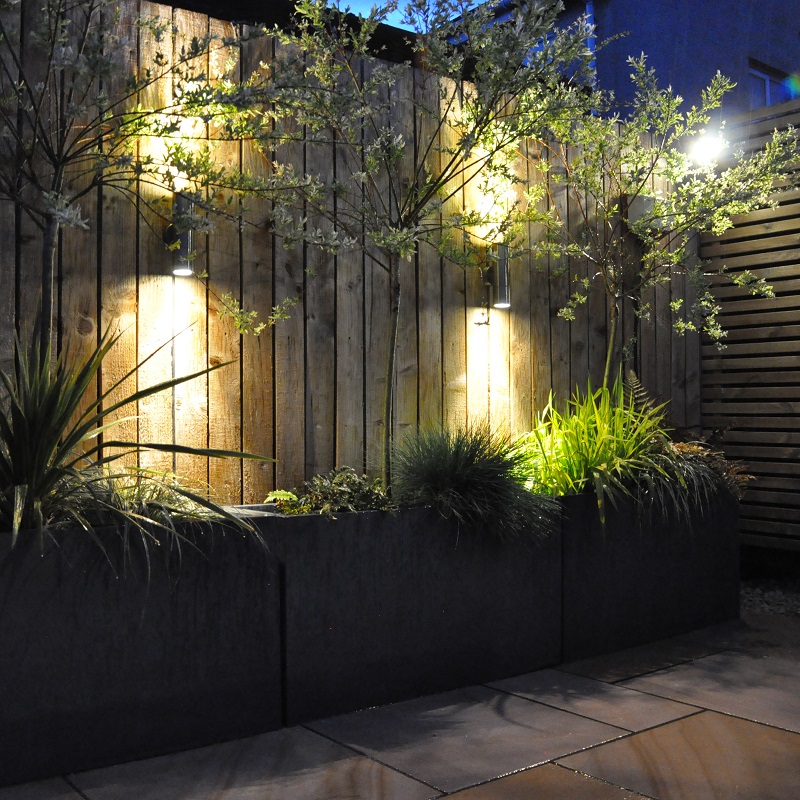 There are so many light options to explore and one that takes the world of fence light a tad bit higher in price and quality is the spot fence light spot. It's a cool outdoor light for the fence and can be ideal for your landscape backyard.
12. Garden Decorative Solar Light
Nothing is stopping you from having fun with your fence light especially if it is your garden fence. This simple but decorative outdoor fence light comes at an affordable price and it does have color-changing options to choose from as well.
13. Stainless Steel Fence Lighting
If your fence is steel then you do need lighting that matches the energy. This fence light type is ideal for any fence design but is easier to install on steel fences. This is affordable and offers maximum yard, garden, and general house security. Some steel light is designed to use solar while some have to be powered by your house electricity.
Wrapping Up
Adding lighting to your home structure is an important part of ensuring maximum security and it also changes the look of your home and fence.
It doesn't matter if you have a tall fence or a short one, adding lights has you prepared to notice anyone approaching and it does come in handy when you have parties in the yard or open space in the house.
In addition, it creates an inviting atmosphere and with the list of fence lighting ideas above, you don't have to break the bank to install one.