KitchenAid Mixer happens to be a staple appliance in many kitchens, and It's pretty hard not to love it due to its amazing features, but it also happens to be very expensive.
KitchenAid will remain in prime condition for as long as it is well maintained and most of its appliances come with a 2 to 5 years warranty. But before you get all excited about this appliance, the mixer has been discovered to be very pricey compared to other brands.
There is a reason KitchenAid mixers are popular in many households and one of these is that it has been around since the year 1919. It has also gone ahead to gain popularity due to its reliability, and consistency. It comes with lots of amazing attachments and most with multiple functions.
Note that KitchenAid is not the only manufacturer with hand mixers that are pricey, many specialized hand mixers have been noted to be very expensive as well. This doesn't mean you shouldn't get a mixer for your kitchen and some alternatives offer quality as well.
While you can always go with the regular spatula for whipping, you can't get the same amount of efficiency a stand mixer can offer. There is no doubt that KitchenAid mixers come with a heavy price tag but the reason is still unknown to many.
So, keep reading if you need an unbiased opinion on why Kitchenaid mixers are expensive and the alternatives you should be shopping for.
Why Are Kitchenaid Mixers So Expensive?
Kitchenaid mixers are not just expensive but happen to be the most popular brand when it comes to kitchen appliances as well.
After a bit of research on the best mixer to buy, you will always come up with KitchenAid mixers and the stand mixers are a lot more expensive than the hand mixers but none of it is what you can call "budget-friendly".
Professional chefs and bakers are not the only ones enamored of KitchenAid mixers, even beginners and amateur chefs adore them and this is only one of the reasons it is so expensive.
There are not many that can match the quality and features of a Kitchenaid stand mixer and if you are going for the bowl lift vs tilt head mode then you should expect to pay more.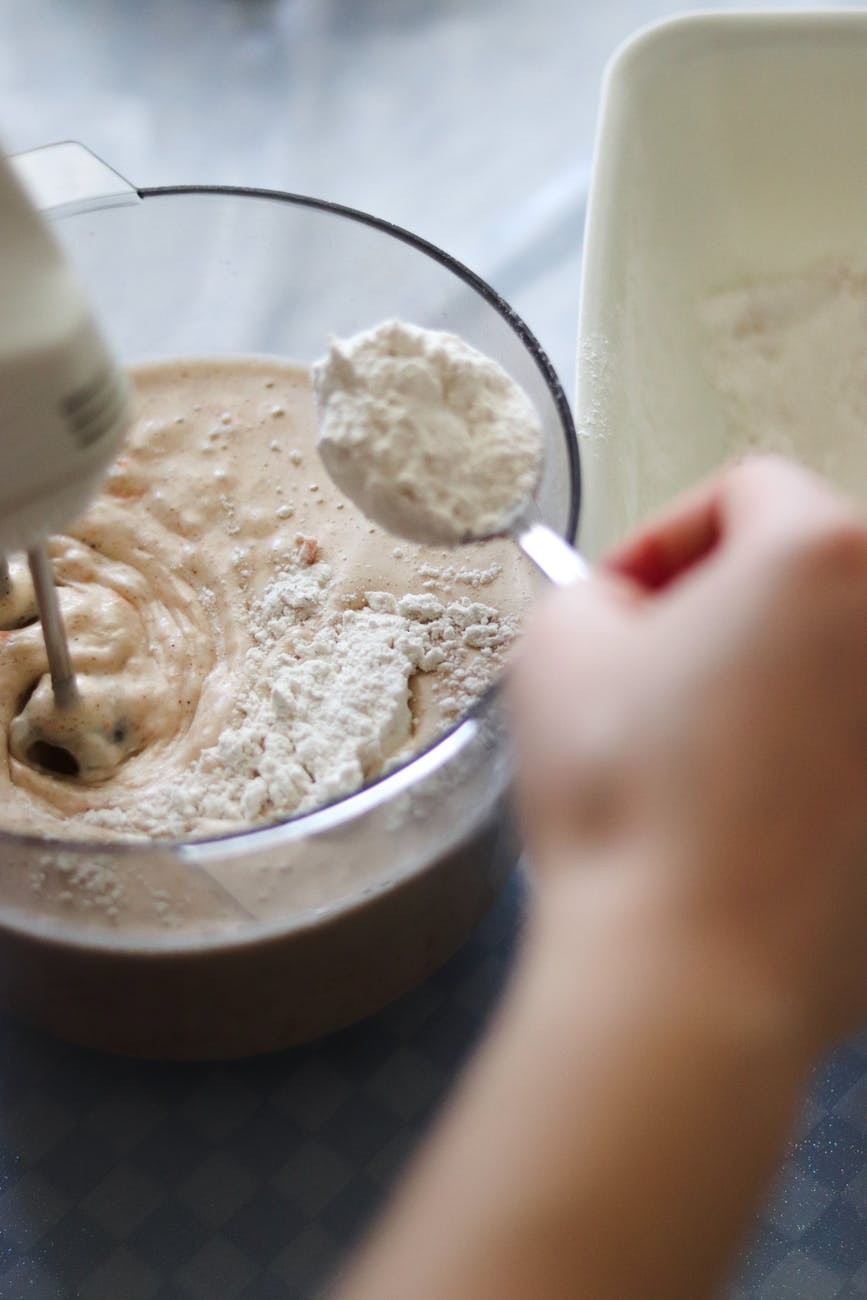 To sum up why KitchenAid mixers are expensive; 'Quality comes at a price". A KitchenAid mixer is an ultimate kitchen tool that lives up to its name.
Here are some of its notable features and reasons why it is expensive:
It can mix, cut, shred, juice, temper, grind, whip, knead, mash, sieve, mill and so much more.
Kitchenaid has an unrivaled build quality and can last a lifetime
Every KitchenAid mixer uses a solid zinc alloy base that makes them sturdy and protects the machine's electrical component
The professional mixer series uses a metal gear system for mixing larger loads
Superior motor power to mix ingredients in a clever way
Beautiful design
Kitchenaid bowls are secured to the base of the product, so they won't move around when the machine is on and there is no mess on your kitchen counter
Endless mixer varieties
Lastly, you are simply paying for the brand. The brand is synonymous with high quality which is the top reason why it is expensive.
Cheaper Alternatives To The Kitchenaid Mixer
So, why do we all agree that Kitchenaid mixers are worth the price they are tagged, we must also admit it's not very kind to most people's budget for a mixer.
It's pretty hard not to love or want a kitchenhand mixer in your kitchen but not to worry, they are alternatives that offer similar features and quality. After thorough research, we have selected a few high-end mixers that won't dig a hole through your budget.
1. Hamilton Beach Classic Stand and Hand Mixer
Best Overall Kitchenaid Mixer Alternative.
Hamilton Beach Classic Stand and Hand Mixer is another very popular brand, and they have been around just as long as Kitchenaid, so you can trust them to deliver quality as well. This two-in-one mixer is lightweight, and it can be tailored to take any task such as mixing, whipping, storing, and many more.
This features 290 watts of whip power and 6 adjustable speeds as well, so you can either whip at a fast rate or stir at a slow rate.
This comes with versatile attachments as well, and it does have exceptional sturdy material which puts it at the top of the list after Kitchenaid mixers. In addition, it comes with stainless steel bowl that makes all your mixing very easy. It is ideal for those who have limited space on the counter.
2. Cuisinart 5.5 Quart Stand Mixer
Best Rated Kitchenaid Alternative Mixer.
The Cuisinart stand mixer is an expensive alternative to the Kitchenaid stand mixer, but you can still save money with this.
It is also closer in quality and performance to the KitchenAid mixer, and you get 12 speeds and a 500-watt motor which makes it enough to handle heavy-duty jobs. This is also a portable stand mixer with modern and retro designs to make it fit nicely into your kitchen.
This stand mixer comes in vibrant color options to choose from, and it is made with a die-cast metal body which is similar to KitchenAid's metal housing.
3. Sunbeam MixMaster 350 Watt Technology Stand Mixer
Best Precision Kitchenaid Alternative Mixer.
Sunbeam MixMaster is another affordable quality stand mixer you can substitute for the KitchenAid mixer.
This brand has been around for a very long time and according to reviews, they are sturdy and durable. Although this is not as strong or great in quality as the KitchenAid mixer, it does offer value for its money. It is equipped with a 350-watt motor, so you can be sure of the extra surge of the power function.
This mixer is designed with soft start technology which can help minimize splatter and paired with the 12 different speed settings, you can be sure of its efficiency while you mix or whip.
4. Hamilton Beach Electric Stand Mixer
Most Functional Kitchenaid Alternative Mixer.
Hamilton Beach Electric Stand Mixer is just the alternative you ought to consider in place of Kitchenaid.
This appliance has the same mixing action as the KitchenAid mixer, and it is an excellent low-cost option. You can bake with ease and less mess with this highly functional mixer, it features a powerful motor a mixing guide, and a complete bowl coverage.
This can handle any standard baking or home cooks. This might not be suitable for high-volume recipes, but It can be used for mixing thick batters, cookie dough, and pizza dough with ease. It is available in 4 color options and comes with a dough hook, whisk, and flat beater.
5. Dash Stand Mixer
Best Everyday Use Kitchenaid Alternative.
Dash Stand Mixer won't replace your KitchenAid mixer completely in terms of quality, but it is a great alternative if you plan to bake every day. With its 6-speed stand mixer and affordable price, It is worth getting to perform basic functions in your kitchen.
This mixer comes with beaters and a dough hook to make whipping easy and in addition, it has straightforward functions.
6. Nurxiovo Kitchen Stand Mixer
Most Powerful Kitchenaid Mixer Alternative.
Need something just as powerful and multifunctional as the KitchenAid mixer? Nurxiovo Kitchen Stand Mixer is quite new to the market but with its 850-watt function and very attractive price for the function it provides, it is considered a worthy alternative.
This is a really solid pick, and it is also versatile enough to handle tasks meant for a stand mixer.
Furthermore, the unit has a built-in automatic shut-off to prevent overheating and with multiple attachments as well. With the large bowl capacity, it can handle as many as nine dozen cookies or four loaves of bread in one session.
7. Aucma Stand Mixer
Most Popular Kitchenaid Alternative Mixer.
Aucma stand mixer is another best budget mixer with high-quality functions. This comes with a multiple attachment set, and it is just the perfect alternative if you are looking for a stand mixer to take care of home cooks.
This can be used to whip up a batch of meatballs or grind meat. The tilt-head and outside design are other interesting features that complement it.
This stand mixer features sturdy construction which is unlike most stand mixers that are made with plastic basic materials. It comes with a pulse function and 6 speeds to give you precise control, especially when adding delicate ingredients.
The splash guard will also help minimize splash and lastly, the 600 watts of power is within the range of KitchenAid's offerings.
Are KitchenAid Mixers Worth It?
Kitchenaid mixers have continued to top the list of best mixers year after year and this is for very good reason.
It is indeed an excellent product but can be very expensive and in some cases, not all the functionalities are needed or necessary. Kitchenaid mixers are considered worth it if you are going to be using all the functions and attachments that come with them.
KitchenAid mixers are assembled by expert artisans and quality materials have been used in making them. KitchenAid mixers are worth it as they do more than just mix the dough, they can be used in mixing ice cream, stuffing sausages, making pasta, or just fruits and vegetables.
Frequently Asked Questions
Final Thoughts
Brand names tend to sell a lot more than their known counterpart and this will explain why KitchenAid is not just expensive but popular as well. The machine is highly spoken of, and you can also customize it according to your preference which is something unusual with kitchen mixers.
However, there is no reason you can't try other brands that boast of similar quality at a much cheaper rate.
Kitchenaid mixer quality construction is well worth the price for professional bakers and those who enjoy home food cooked from scratch often, but if you don't cook often or need something that doesn't cost a dent in your pocket, then any of the alternatives above will do just fine.